Wondering what you can do for the weekend? Here's a challenge for Gen Z. Try these recommended things to do in Singapore while keeping to a S$20 budget.
Millennials seem to have an affinity with $20. For those of you with a good memory, you may recall the S$20/day Millennial challenge that happened almost a decade ago. Fast forward to 2022, we are more concerned than ever to make the most of our money amidst rising inflation and here's sharing what we have with Gen Z. Planning a date or outing with a S$20 budget? We've got you covered!
1. Eat to your heart's content from S$7.90 per person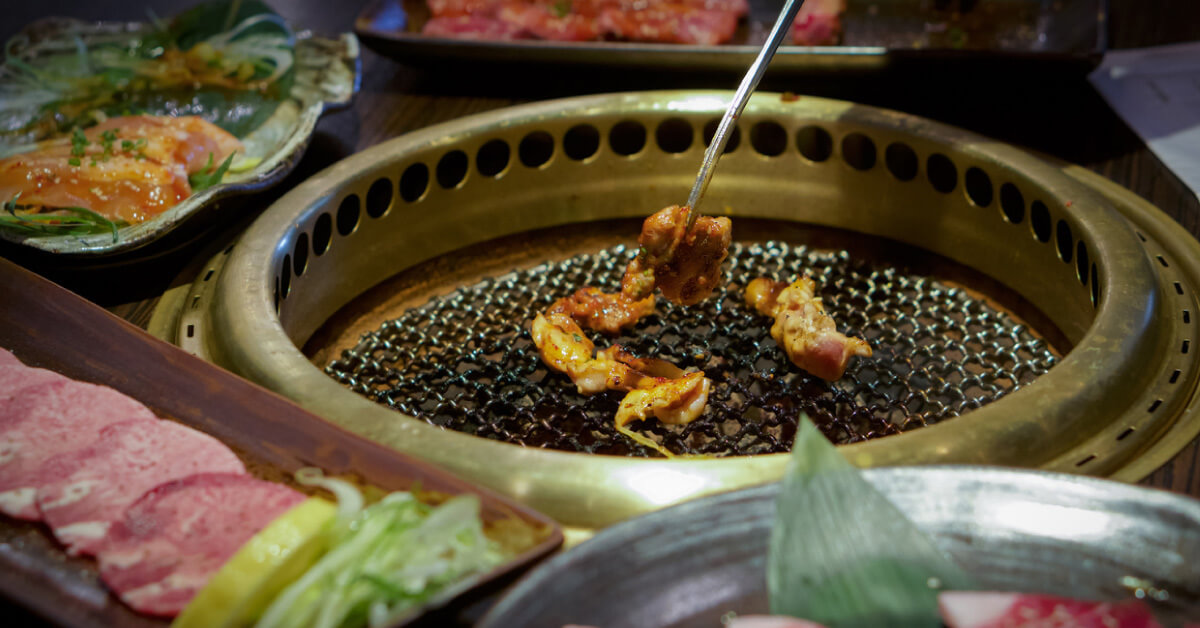 There's nothing like a hearty meal in our foodies' nation to help you to easily break the ice with a potential date or to hang out with old time friends. While you can easily keep to the S$20 budget if you go for a meal at the hawker centre, here's a better idea: a buffet under S$20 per person.
Yes, it is possible to eat to your heart's content at a buffet for less than S$20, and you don't even need a student pass! Here are some yummy options ranging from breakfast, brunch, lunch to dinner:
2. Adulting with Tiq's 3 Plus Critical Illness from S$9.97/month
You would often come across people telling you that it makes sense for young people to get life insurance. That's true because the earlier you start being insured, the lower the costs – not to mention the fact that you are getting protection and making sure that your loved ones will not be affected financially if unexpected events occur.
But did you know that cancer is the leading cause of death in Singapore? The lifetime risk of developing cancer is 1 for every 4 to 5 Singaporeans – regardless of age. Hence, Critical Illness (CI) insurance is designed to provide a lump sum amount to cover your expenses when you fall ill seriously.
CI plans typically cover dread diseases such as cancer, heart attacks, strokes, etc. F.Y.I. Tiq's 3 Plus Critical Illness provides 100% payout upon diagnosis of the top 3 critical illnesses in Singapore, namely Cancer, Heart Attack and Stroke.
In view of rising prices everywhere, Tiq by Etiqa is offering up to 50% discount on premium for the first 3 years if you get Tiq's 3 Plus Critical Illness plan. So you can save more while being protected. For example, a 30 year old male, non-smoker, only needs to pay S$9.97per month (after 50% discount) for a S$100,000 coverage.

Health is wealth, so it makes sense to get yourself covered before building your social life. You can earn S$50 referral fees too if you successfully refer your friend to get protected. Time to up your adulting game. Learn more
3. Relive your childhood with fun board games from S$9 per person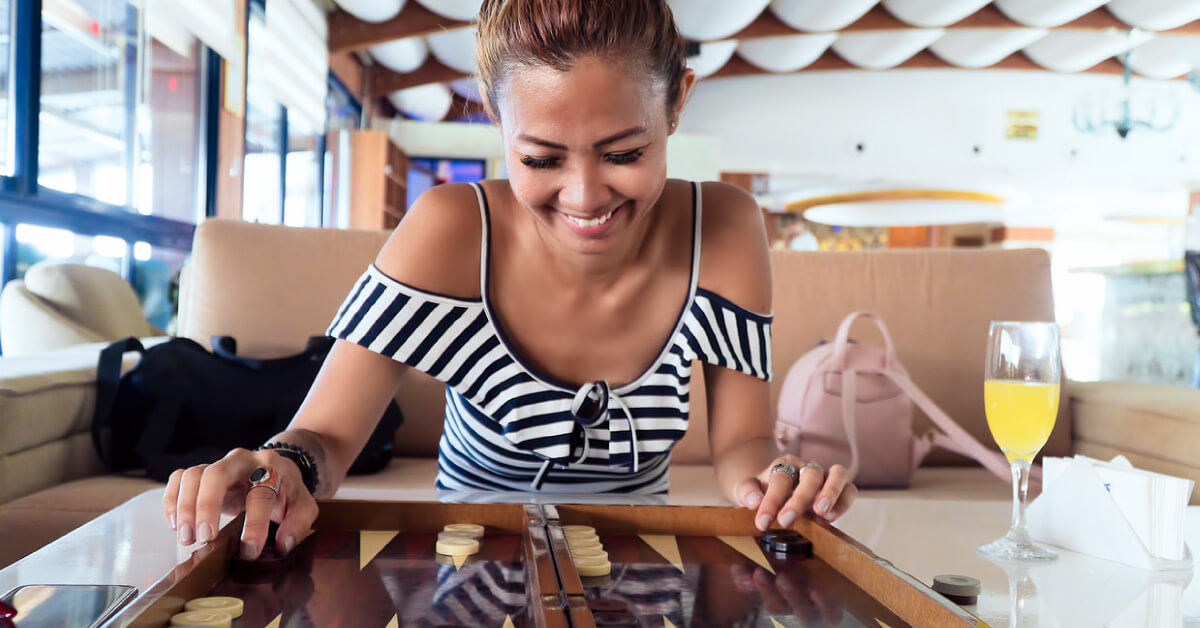 Not sure where to go in the sweltering heat? Or perhaps you just want to hole up somewhere with your close knit friends. Well, board games provide good old fashioned fun, and while you can host your own 'games night' at home – it's even more cost effective and convenient to head to a board game cafe! Not to mention the wide variety of board games from those for couples to big groups.
From S$4/hour or S$12 for all-day gaming, Experience Point is the self-proclaimed Singaporean geekspace for tabletop games of all kinds. Take note though this cosy space is open by appointment only. For a more centrally located board game cafe, check out King and the Pawn board game cafe and bar, where a mere S$9 can allow you to stay there all day (Tuesday to Thursday only) to play board games.
Forget about UNO for the time being. True Colours is a game for friends to test how well you know each other, and learn about one another while having lots of laughs. Are you and your friend into the Fintec craze? Then you may like Cryptocurrency – something similar to monopoly, albeit with investment elements and that extra cunningness. To work up an appetite before dinner, check out Wok and Roll or Sushi Go.!.
Read also: Fun Board Games to Build Money-Saving Habits
4. Movie date at an alternative cinema from S$10 per ticket
Tired of going to conventional cinemas already? Level up on your movie experience by checking out some alternative cinemas such as the Oldham Theatre at the National Archives of Singapore. Hosted by Asian Film Archives, you can catch specially curated classic films from around the region at just S$10 per person. The tickets tend to get sold out fast – especially for old Hong Kong classics. Located near Fort Canning Park, you can go for a stroll after your movie.
Another alternative cinema not to be missed would be The Projector or The Projector X, which is an atmospheric hipster space that screens current blockbusters to classic movies and art films. Standard tickets start from SS$10.50 per person, so you still have some budget for a drink or light snack.
5. Island hopping from S$13.59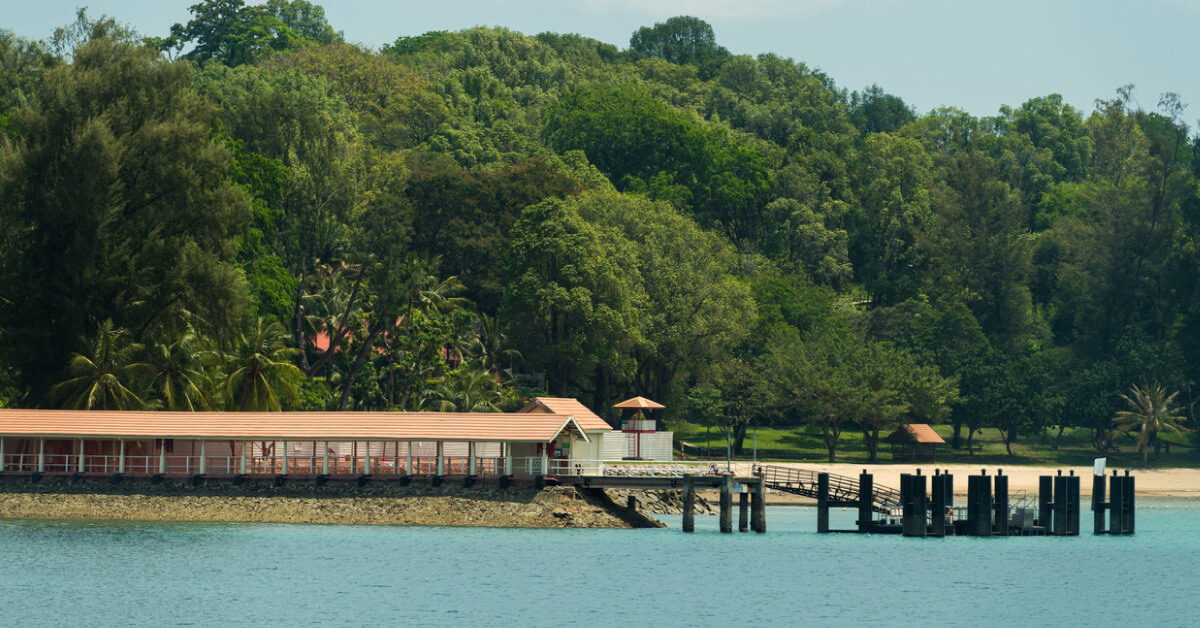 You can literally go overseas for an idyllic island hopping trip across St. John's Island, Lazarus Island and Kusu Island at S$13.59 per adult if you get your return ferry ticket from Klook, inclusive of a S$3 Gong Cha cash voucher! What a good deal! (Note: The original return trip ticket costs S$18 per person operated by Singapore Island Cruise, which is still within the S$20 budget.) [Source]
At the Southern Islands, you can indulge in nature and learn more about biodiversity at St John's island. Known by many as Singapore's Cat Island, they used to have more than 100 cats on the islands. It also connects to Lazarus Island, which is about 20-minutes walk away. There's also a pop-up bicycle rental on the island, perfect for that romantic bike date.
You can expect a beautiful beach at Lazarus island; think white sands and blue waters. Here, you can enjoy a picnic, laze on the beach or snorkel. At Kusu Island, you can visit the temple or keramat. Don't forget to make a wish at the wishing well or just relax in one of the resting pavilions and enjoy the sea breeze.
6. Be covered for cancer from S$15.40 per month
You may be wondering, 'if I already have CI cover and life insurance, why would I need a standalone cancer insurance?' Well, one can be diagnosed with different stages of cancer and some CI plans may not cover all stages. Read more about the difference between cancer insurance and CI plans.
Getting cancer insurance may not be a bad idea, as cancer can happen to anyone, including young adults. The good news is most cancers, when detected earlier, can be cured. Hence, it is wise to plan your finances well so that you can meet unexpected costs such as medical treatment fees arising from an illness like cancer.
Tiq Cancer Insurance covers one across all stages of cancer from S$0.027/day1 and there's a yearly savings of 6% upon renewal if you stay in good health! If you purchase during our Friday sale, there's a 25% off your premium. To give you an idea of how affordable cancer insurance can be, here's an example: a 30-year old male, non smoker, can get S$100,000 coverage at a monthly premium of S$15.40.
You may also like:
7. De-stress through art jamming from S$19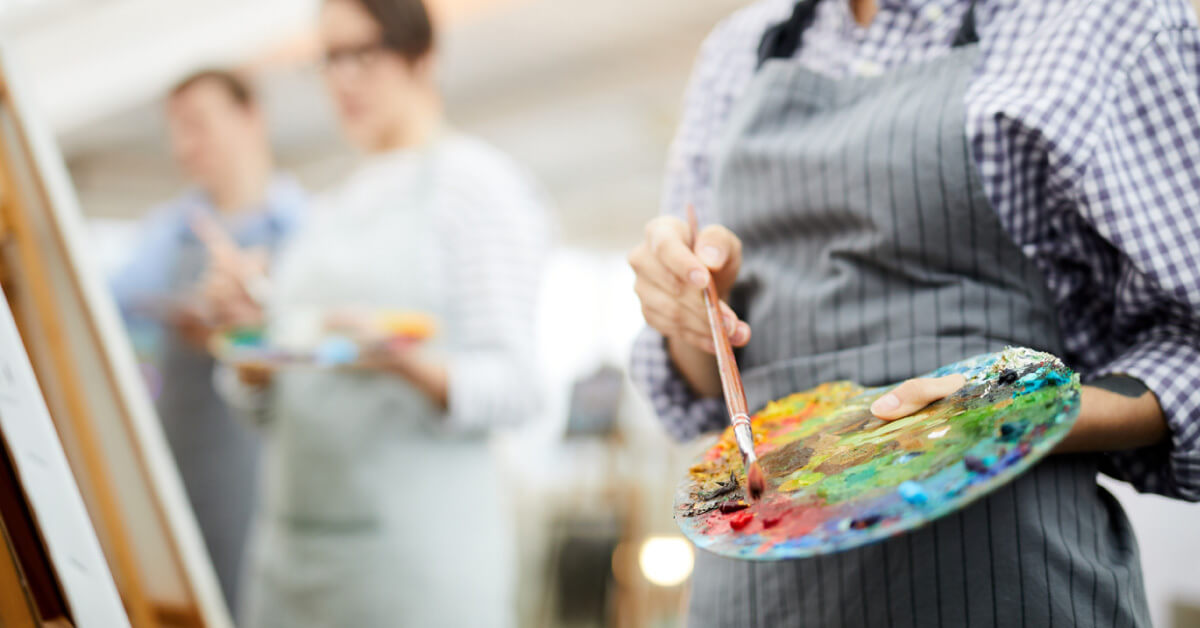 Whether you are a student or working professional, mental exhaustion and stress are things that Singapore residents are familiar with. To de-stress during your free time, why not indulge in some therapeutic activities such as art jamming?
Contrary to thinking, it is not as expensive as you think. No, we are not suggesting you get your own supplies and do it at home although that works as well. 😉 You can explore your creativity with your friends at the Fun Empire from S$19 for an art jamming session. Besides art jamming, they offer affordable fun activities such as bubble soccer from S$15 or virtual time travel from S$20.
Enjoy your YOLO life with peace of mind
Amidst rising inflation and the relatively high costs of living in Singapore, S$20 may not seem a lot at first glance. In fact, it may even be less than your daily expenses. However, as shown above, you can do much with S$20 – from getting monthly CI protection to an overseas trip or even an all-you-can-eat meal.
It's been two years since COVID-19 changed the world and our lifestyles. As we adjust to living with the virus and once again having a social life, it comes with the knowledge that life is fragile and health is of utmost importance. As you live life to the fullest, it's time to invest in good health and ensure proper financial planning.
Don't miss our Hot Summer Sale that offers up to 50% off and S$300 cashback across various insurance products. Learn more
[End]
1 Premium is based on a S$50,000 cover for a 20-year old male, non smoker.
Information is accurate as at 19 July 2022. This policy is underwritten by Etiqa Insurance Pte. Ltd. (Company Reg. No. 201331905K. Protected up to specified limits by SDIC. You should seek advice from a financial adviser before deciding to purchase the policy. If you choose not to seek advice, you should consider if the policy is suitable for you. As this product has no savings or investment feature, there is no cash value if the policy ends or if the policy is terminated prematurely. It is usually detrimental to replace an existing policy with a new one. A penalty may be imposed for early termination and the new plan may cost more or have less benefit at the same cost. This advertisement has not been reviewed by the Monetary Authority of Singapore.
Tiq by Etiqa Insurance Pte. Ltd.
A digital insurance channel that embraces changes to provide simple and convenient protection, Tiq's mission is to make insurance transparent and accessible, inspiring you today to be prepared for life's surprises and inevitabilities, while empowering you to "Live Unlimited" and take control of your tomorrow.
With a shared vision to change the paradigm of insurance and reshape customer experience, Etiqa created the strong foundation for Tiq. Because life never stops changing, Etiqa never stops progressing. A licensed life and general insurance company registered in the Republic of Singapore and regulated by the Monetary Authority of Singapore, Etiqa is governed by the Insurance Act and has been providing insurance solutions since 1961. It is 69% owned by Maybank, Southeast Asia's fourth largest banking group, with more than 22 million customers in 20 countries; and 31% owned by Ageas, an international insurance group with 33 million customers across 16 countries.
Discover the full range of Tiq online insurance plans here.