Whether you are trying to put aside funds for a future goal – like getting your own home – or if you just like the idea of having a few more zeros in your bank account, saving money is a good financial habit that will benefit you in the long run.
As simple as it sounds, saving is also the first step to building your wealth. Here are some top tips to help you started.
1. Start saving early
The earlier you start saving, the more time you'll have for your money to grow. Thanks to the effect of compound interest – where the interest earned is added back to your principal amount to earn even more interest – your savings will snowball over time.
And the best part of starting early? You can afford to start small because time is on your side. Try to make saving a habit the moment you have an allowance or income. The later you start, the more capital you'll have to fork out to reach the same amount of savings.
Having said that, while starting early definitely has its perks, it's never too late to save even if you have missed the boat in your 20s.
#TiqOurWord Another instance where it pays to start early is getting life insurance to cover against unexpected illnesses. The younger you are, the cheaper the premiums will be and there's also less chance of facing exclusions due to pre-existing conditions. Find out how to choose the right life insurance here.
2. Have a budget
In order to save, you need to have a good handle on how much you can afford to spend, as well as how much you're spending. Here's where having a budget will come in handy.
Start by tracking your expenses, then see how they measure up against your income. Are you spending more than you earn? Don't forget to include other expenses that occur regularly but not necessarily on a monthly basis, such as student loans or life insurance premiums.
This provides a better overview of your financial needs and helps to prevent overspending. A budget is a great starting point for you to figure out how much to save each month and also lets you easily identify areas where you can reduce your expenses.
3. Set saving goals
As Warren Buffett once said: "Do not save what is left after spending; instead spend what is left after saving." Pay yourself first; make saving for your future a priority instead of an afterthought.
Set saving goals and be realistic about how much you want to save each month. Would you be able to put aside 10 to 15% of your monthly income, or can you save even more? Stick to a specific amount that you can commit to. You don't want to overstretch yourself only to give up halfway.
At the same time, think about what you are saving for. Are they short term goals like that PlayStation 5 you've been eyeing, or a long term goal like retirement?
Work out how much you need and when you need it by. This not only gives you something to work towards, but also helps you determine what you can afford.
4. Have different saving pots
Consider splitting your savings, depending on what it's meant for. For starters, have at least two different accounts. One for your daily expenses, and the other for the rest of your savings. By segregating your funds, you reduce the odds of using your reserves by accident.
You can also split your savings further if you prefer to keep them distinct. For instance, you may want to keep funds for your wedding, retirement, or emergency funds separately. This provides a better visual cue and helps you stay on track for what you're saving for.
5. Pick the right tools to save better
Instead of letting your savings idle, look for products that bring out its growth potential. Choose a savings tool that work for your specific needs.
For instance, bank accounts are ideal for daily expenses as there are no limits to withdrawals or deposits. Meanwhile, your emergency funds would do well in insurance savings plans such as GIGANTIQ, which is highly liquid and offers attractive returns of up to 1.8% p.a. (Note that GIGANTIQ is currently fully subscribed, but you can register your interest here!)
For mid to long term goals, consider insurance saving plans such as Tiq Easy Save. It comes with a high crediting rate of 2% p.a. that is guaranteed throughout the short lock-in period of six years – perfect for that BTO flat you've just applied for.
It's also great if you already have existing savings that you are looking to grow. You can choose to save between S$10,000 to S$200,000 yearly for two years, or make a lump sum payment at the start of the policy and enjoy 1.5% off your first year premium.
And if plans change, you don't have to worry. Should you need to retrieve your savings urgently following traumatic life events such as getting diagnosed with terminal illness, you can make free partial withdrawal(s) anytime, even within the first six years.
#TiqOurWord Want to grow your savings without leaving your home? It's a hassle-free process with Tiq Easy Save. Get immediate online approval when you apply here.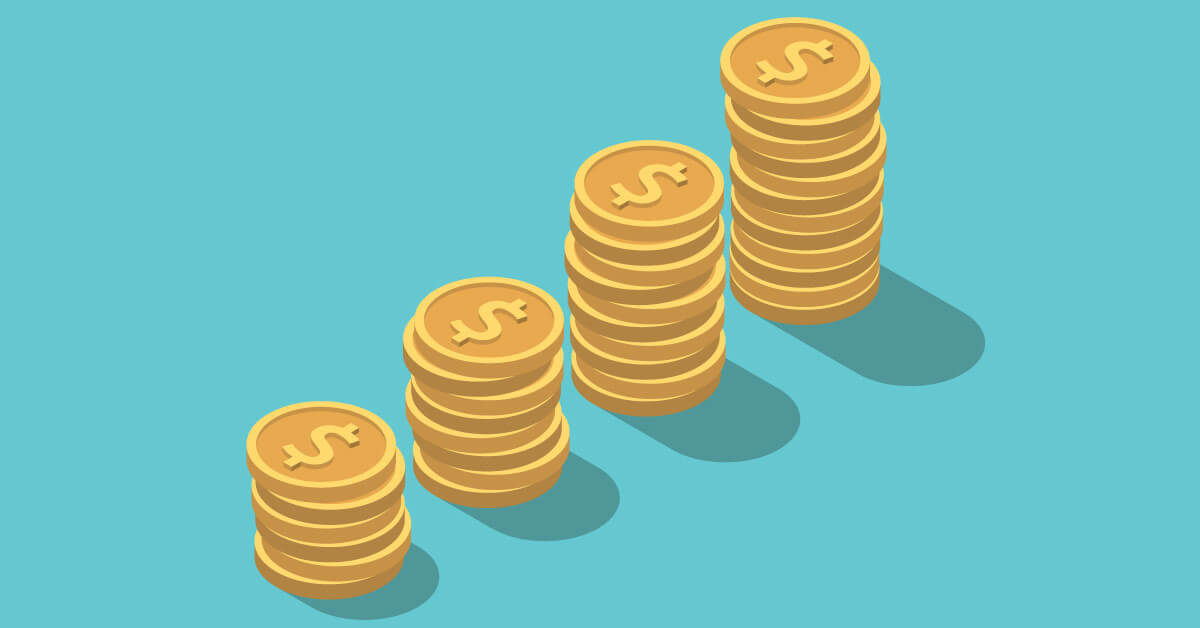 6. Watch your money grow
Progress is a continuous pursuit. Review your finances on a regular basis and check your progress every month to ensure that you are on track to meeting your goals.
Doing so helps you identify any gaps quickly and gives you time to react before it's too late. Find yourself overspending? Make up for it the following month. Life is fluid and sometimes you just need to adapt according to it.
By staying on top of your personal savings plan, you'll develop a better understanding of your needs and may even find new ways of saving.
Make saving a habit
The hardest part about saving is getting started. But once it has become a habit, it's easy to do. Focus not just on saving well, but saving smart.
Choose the right tools to maximise your savings. This includes insurance savings plans, which are not only a safe way to grow your money but also gives you additional life protection and a quick start to building your insurance coverage.
 [End]
Information is accurate as at 2 August 2021. This policy is underwritten by Etiqa Insurance Pte. Ltd. (Company Reg. No. 201331905K). Terms apply. As buying a life insurance policy is a long-term commitment, an early termination of the policy usually involves high costs and the surrender value, if any, that is payable to you may be zero or less than the total premiums paid. You should seek advice from a financial adviser before deciding to purchase the policy. If you choose not to seek advice, you should consider if the policy is suitable for you. Protected up to specified limits by SDIC. This advertisement has not been reviewed by the Monetary Authority of Singapore.
Tiq by Etiqa Insurance Pte. Ltd.
A digital insurance channel that embraces changes to provide simple and convenient protection, Tiq's mission is to make insurance transparent and accessible, inspiring you today to be prepared for life's surprises and inevitabilities, while empowering you to "Live Unlimited" and take control of your tomorrow.
With a shared vision to change the paradigm of insurance and reshape customer experience, Etiqa created the strong foundation for Tiq. Because life never stops changing, Etiqa never stops progressing. A licensed life and general insurance company registered in the Republic of Singapore and regulated by the Monetary Authority of Singapore, Etiqa is governed by the Insurance Act and has been providing insurance solutions since 1961. It is 69% owned by Maybank, Southeast Asia's fourth largest banking group, with more than 22 million customers in 20 countries; and 31% owned by Ageas, an international insurance group with 33 million customers across 16 countries.
Discover the full range of Tiq online insurance plans here.