Worrying you're under- or over-insured? If you recently took your portfolio over from your parents and you're not sure how to continue, this is for you. Or perhaps in growing your family you've found cause to reconsider your financial plan.
For better or worse, there is no single formula for life insurance – your priorities and lifestyle determine the amount of coverage you need, and what kind. That said, this simple approach can help you fill the gaps in your financial plan and prevent underinsurance. Read on for 3 steps to make choosing your life protection a breeze.
What is life insurance for?
Your life insurance plan typically provides benefits for death, Total Permanent Disability, and even upon diagnosis of some critical illnesses, depending on your policy. These are intended to protect not just you but your loved ones, who will no longer be able to rely on you for income.
1. Assess your finances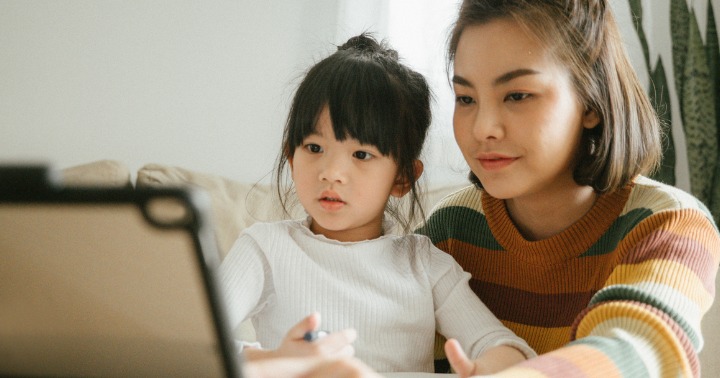 This may seem like stating the obvious, but it truly pays to be systematic when examining your financial commitments and existing preparations for the future. These questions will help.
Are you the sole breadwinner of your household?
If you answered yes, how much money do your dependents need to survive, and for how many years would they depend on you for financial support? If you have children, this number could be the length of time before they join the workforce.
If you answered no, are the other earning members of your household capable of supporting each other financially? If they are not, your financial plan will have to account for the funds needed to finance their lifestyle.
Do you have any outstanding debt?
If you do, then any unfortunate event that renders you unable to pay them will transfer the burden to your loved ones, unless your coverage accords the funds for it. Debt includes your mortgage, bank loans, car payments and any other outstanding bills.
If you answered no, it's good news – your life insurance coverage need not cover debt.
What have you already begun saving for?
If you've begun saving for the more costly milestones in your family's life, such as your child's education or yours and your spouse's retirement, your accumulated funds can help offset some pressure on your sum insured, since you can be confident your family's financial goals will be met even if you pass or lose your earning capacity.
Your CPF also falls into these considerations, and your loved ones will be entitled to the money when you pass. While the distribution of your CPF savings is not covered by a Will, you can nominate individuals or entities to receive your savings upon your passing.
#TiqOurWord Let your finances look ahead for you with flexible insurance savings plans for your life goals. Insurance savings plans provide the benefits of reliable interest with added protection, while building good financial discipline that can make all the difference to fulfilling your family's aspirations. Explore GIGANTIQ, Tiq 3-year Endowment Plan and many more here.
2. Assess your coverage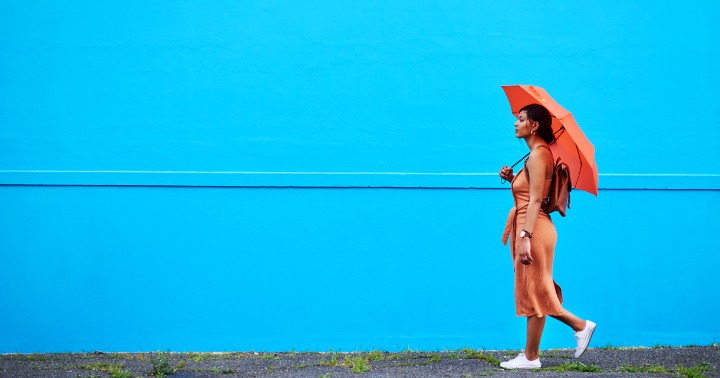 In planning to close any gaps in your financial plan, it's important to review the coverage you already have, as well as to continually reassess your financial planning needs at each turning point in your life, whether you've just become a parent, gotten a promotion at work or purchased a new home.
Do you hold any insurance policies with life protection? And how much?
Many insurance plans come with life coverage, even those with savings components. While during the policy term you enjoy the added assurance of extra protection, this protection ends with policy termination, so shorter-term insurance savings plans make poor solutions to long-term protection needs.
Additionally, the protection that insurance savings plans provide tends to be rudimentary and should function as a supplement to an already robust life insurance portfolio. With this in mind, it's best to place more weight on protection-oriented plans.
Meanwhile, calculating your current total sum insured is a crucial step, since comparing this with your financial commitments can clue you in to whether you are sufficiently insured.
What is the total sum insured you need?
A cursory search will offer many methods for calculating your ideal total sum insured, but which you choose is a matter of comfort and practicality – the balance between ensuring you are sufficiently insured while keeping your premiums affordable.
An approach recommended by the Life Insurance Association of Singapore caters for 9 to 10 times your annual salary. This means your dependents can retain their lifestyles for 9 to 10 years after you pass or lose your income, a conceivable length of time needed to get back on their feet or become self-sufficient, such as by entering the workforce.
Another approach calls to multiply your current annual income by the number of years left to retirement. This equates to the amount of money you would earn in your career, and how much your family would foresee having by your retirement. If your life is interrupted by mishap, your loved ones can still count on this financial security.
A final method: Your financial obligations minus assets that can be used to pay bills & everyday expenses.
Remember Step 1? Categorising your finances will help you derive the total sum insured you need. In this case, financial obligations refer to debt, anticipated future expenses, your children's education, and so on. Assets refer to existing savings such as your CPF, your children's education savings and such.
Still unsure how much coverage you need? Find out what your financial plan is missing with this tool by the Life Insurance Association of Singapore.
3. Choose a plan to fill the gap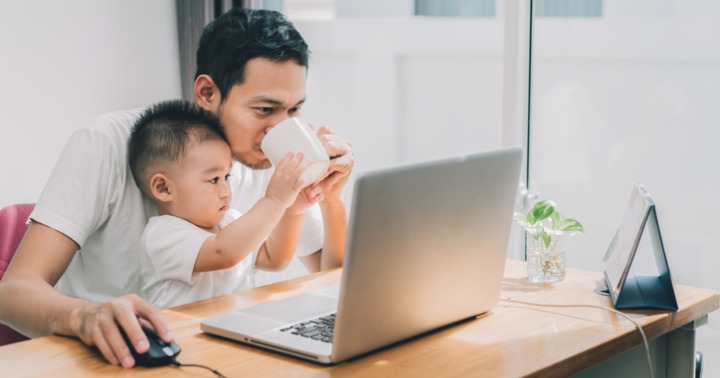 Once you know the amount of protection you need, finding out what you're missing is as simple as subtracting your existing coverage. Next: choosing the right life insurance plan to complete your life protection portfolio.
Limited-term protection
Term life insurance policies protect you only for only until a specified age, the intention being that in your absence or disability beyond which point, your children will be grown and able to provide for themselves.
The appeal of term life insurance lies in the comparatively more affordable premiums, and the fact that you never pay for protection longer than you need it. This way, your funds are free for your other financial endeavours, and you can worry less about being over-insured.
If you're looking to fill a gap in your protection portfolio, DIRECT – Etiqa term life insures you between S$50,000 and S$400,000. Meanwhile, ePROTECT term life insures you from S$401,000 to S$2 million. Both plans feature a 5-year renewable policy term, with a 20-year fixed term to be covered till you are 65 years old.
Lifetime coverage
Unlike with term life insurance, whole life policies have cash value that can accumulate with time, and offer lifetime protection. Your premiums, while generally higher than for term life plans, typically do not increase as you age. If you purchase a policy at a young age, your better health can mean affordable premiums throughout the premium term.
DIRECT – Etiqa whole life offers a sum insured of $50,000 to $200,000, with annual premiums until the age of 70 or 85. With your policy, you also enjoy reversionary bonus accumulation, which can grow your cash value and add to the savings you leave behind for your loved ones.
Curious about these Online Life Insurance options? Learn more and get and instant quote here.
A worry-free present, a secure future
Life insurance sounds much more complicated than it really is! We hope these tips give you some clarity in deciding which next steps to take when choosing your next life insurance plan. For your family, only the best will do.
[End]
Information is accurate as at 23 January 2021. This policy is underwritten by Etiqa Insurance Pte. Ltd. (Company Reg. No. 201331905K. Protected up to specified limits by SDIC. You should seek advice from a financial adviser before deciding to purchase the policy. If you choose not to seek advice, you should consider if the policy is suitable for you.
As term life insurance has no savings or investment feature, there is no cash value if the policy ends of if the policy is terminated prematurely. It is usually detrimental to replace an existing policy with a new one. A penalty may be imposed for early termination and the new plan may cost more or have less benefit at the same cost.
As buying a whole life insurance policy is a long-term commitment, an early termination of the policy usually involves high costs and the surrender value, if any, that is payable to you may be zero or less than the total premiums paid. This advertisement has not been reviewed by the Monetary Authority of Singapore.
Tiq by Etiqa Insurance Pte. Ltd.
A digital insurance channel that embraces changes to provide simple and convenient protection, Tiq's mission is to make insurance transparent and accessible, inspiring you today to be prepared for life's surprises and inevitabilities, while empowering you to "Live Unlimited" and take control of your tomorrow.
With a shared vision to change the paradigm of insurance and reshape customer experience, Etiqa created the strong foundation for Tiq. Because life never stops changing, Etiqa never stops progressing. A licensed life and general insurance company registered in the Republic of Singapore and regulated by the Monetary Authority of Singapore, Etiqa is governed by the Insurance Act and has been providing insurance solutions since 1961. It is 69% owned by Maybank, Southeast Asia's fourth largest banking group, with more than 22 million customers in 20 countries; and 31% owned by Ageas, an international insurance group with 33 million customers across 16 countries.
Discover the full range of Tiq online insurance plans here.