Ladies, do you find your savings being less than ideal in spite of your best efforts to save? That's hardly surprising as women in Singapore typically earn less than men (note the 6% gender pay gap!) and ace at spending. Fret' not though, as we're here to help you take charge of your personal finances, including a plan to get guaranteed maturity returns! Read on.
What is personal finance?
The importance of saving money is indisputable, but there's more to it when it comes to managing your money. The way you generate your income, save, spend, track your expenses, invest, etc. are all part of taking charge of your personal finances.
Learn about investing
An annual survey by Singapore's 2nd largest bank revealed women to be less confident or knowledgeable about investing, and only approximately 60% of women have investments, compared with about 75% of men. However, it is interesting to note that women seem to be better investors than men.
Before you begin, know that investing is not gambling. It will require some effort as you build on your investment knowledge. The good news is there are lots of resources to help you along. Check out the top tools and platforms here!  Also, it does not take much to start investing. For example, Tiq Invest – a flexible digital Investment-Linked Plan (ILP) that covers both investment and life protection – allows one to start investing from just S$1,000! Plus, you can top-up and withdraw anytime without incurring charges.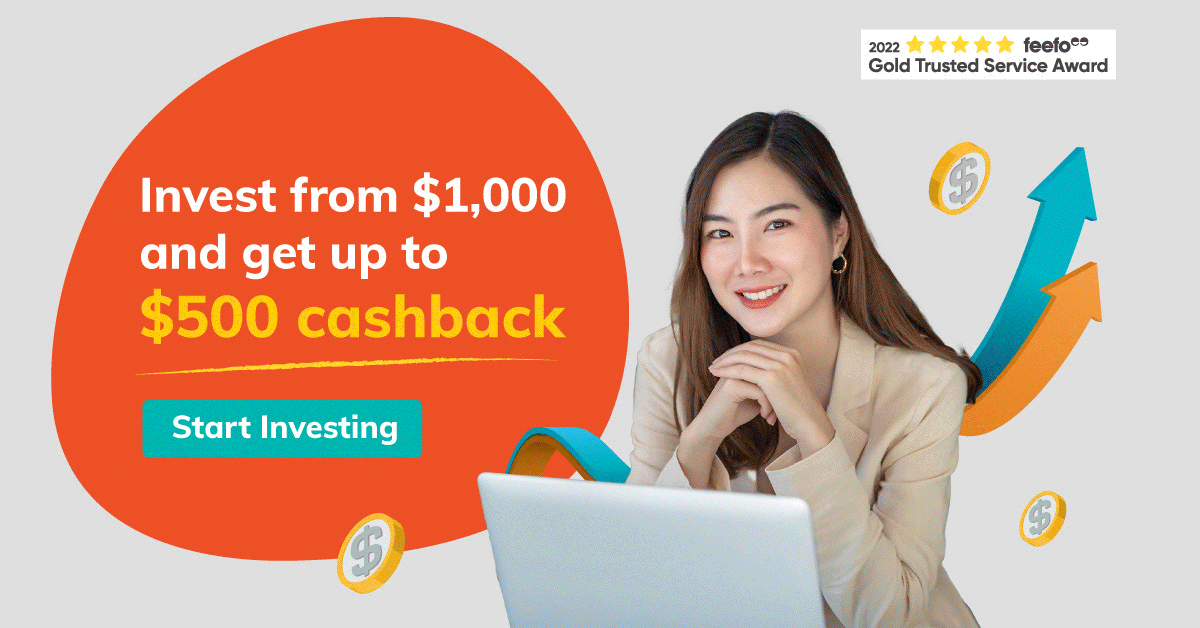 Track your expenses
It may seem a no brainer to identify what you spend on and how much you spend to see exactly where your cash is going and areas you can cut back. However, tracking expenses is easier said than done as it takes effort, i.e. recording your daily expenses.
To begin, you may refer to account statements in the past few months for a general idea of your spending to provide you insights on creating a suitable budget for the coming months. Further to this, consider categorising your expenses. Identify fixed expenses such as insurance, mortgage or rent, etc versus variable expenses like food and entertainment. While fixed expenses are pretty "fixed", there'll be room to adjust your variable expenses.
Should manual tracking be too cumbersome, there's always a budgeting and expense-tracking app that you can use. Most banking apps in Singapore also provide the expense trackers in their mobile app for easier management and overview of your funds.
Stay abreast of your family savings
When it comes to money matters, it is important to be self-reliant. That's probably one of the reasons why the older generation women often talk about keeping "private room money" aka a separate savings pool for times in need. After all, a man is not a financial plan.
Both spouses should have access to the accounts and be updated on money flows and investments, even if one person is taking full control of all financial decisions. Instead of leaving all money matters to your husband, it's best to stay abreast of your family savings. Both of you may also consider expanding your finance management knowledge together by attending workshops and seminars.
As women tend to earn less and live longer than men, there's a need to save more, especially when you are able to. Hence, it makes sense to speed up saving now – either by enhancing your earning power or looking into investments.
For the uninitiated, setting aside money in an endowment plan (i.e. an insurance savings plan) can help you to save regularly, with life coverage over a period of time. Some endowment plans like Tiq 3-Year Endowment Plan offer high guaranteed 1.62 p.a. maturity returns, thereby posing minimal risks to your hard-earned money. You need to act fast though, as such plans usually have limited tranche. (Note: Tiq 3-Year Endowment Plan is fully subscribed at the moment but you can register your interest here and we will keep you updated when there's a new tranche!)
Here's how it works: Simply pay a lump sum or regular premium over a certain period, and you will be able to receive a lump sum upon policy maturity. This may include the guaranteed capital and returns (if any), depending on the policy features!
Be prepared for life
Nobody likes to think about bad things happening but the truth is unfortunate situations such as divorce and unexpected severe illness can happen to anyone. With proper protection plans, at least one can safeguard against financial worries while focusing on getting your life back in order.
That said, it is prudent to review your insurance needs from time to time while you build a sustainable retirement nest. Unlike the baby boomers generation where a significantly larger proportion of females expect their spouse and children to support them in retirement compared to males, women of the later generations are in a better position to take charge of our personal finances, and sooner is better than later.
As most of us work towards retirement, let us be ready for a hopefully blissful retirement life with no financial worries.
[End]
¹Cashback will be in the form of Encashable TiqConnect eWallet credits withdrawable via PayNow or Direct Credit to your bank account.
Information is accurate as at 11 March 2022. This content is for reference only.
This policy is underwritten by Etiqa Insurance Pte. Ltd. (Company Reg. No. 201331905K). Protected up to specified limits by SDIC. As buying a life insurance policy is a long-term commitment, an early termination of the policy usually involves high costs and the surrender value, if any, that is payable to you may be zero or less than the total premiums paid. You should seek advice from a financial adviser before deciding to purchase the policy. If you choose not to seek advice, you should consider if the policy is suitable for you. This advertisement has not been reviewed by the Monetary Authority of Singapore.
Tiq Invest is an Investment-linked Plan (ILP) which invest in ILP sub-fund(s). Investments in this plan are subject to investment risks including the possible loss of the principal amount invested. The performance of the ILP sub-fund(s) is not guaranteed and the value of the units in the ILP sub-fund(s) and the income accruing to the units, if any, may fall or rise. Past performance is not necessarily indicative of the future performance of the ILP sub-fund(s).
A product summary and product highlights sheet(s) relating to the ILP sub-fund(s) are available and may be obtained from us via www.tiq.com.sg/product/tiqinvest. A potential investor should read the product summary and product highlights sheet(s) before deciding whether to subscribe for units in the ILP sub-fund(s). Full details of the policy terms and conditions can be found in the policy contract.
This policy is protected under the Policy Owners' Protection Scheme which is administered by the Singapore Deposit Insurance Corporation (SDIC). Coverage for your policy is automatic and no further action is required from you. For more information on the types of benefits that are covered under the scheme as well as the limits of coverage, where applicable, please contact us or visit the Life Insurance Association (LIA) or SDIC websites (www.lia.org.sg or www.sdic.org.sg).
Tiq by Etiqa Insurance Pte. Ltd.
A digital insurance channel that embraces changes to provide simple and convenient protection, Tiq's mission is to make insurance transparent and accessible, inspiring you today to be prepared for life's surprises and inevitabilities, while empowering you to "Live Unlimited" and take control of your tomorrow.
With a shared vision to change the paradigm of insurance and reshape customer experience, Etiqa created the strong foundation for Tiq. Because life never stops changing, Etiqa never stops progressing. A licensed life and general insurance company registered in the Republic of Singapore and regulated by the Monetary Authority of Singapore, Etiqa is governed by the Insurance Act and has been providing insurance solutions since 1961. It is 69% owned by Maybank, Southeast Asia's fourth largest banking group, with more than 22 million customers in 20 countries; and 31% owned by Ageas, an international insurance group with 33 million customers across 16 countries.
Discover the full range of Tiq online insurance plans here.