With the 7th lunar month just around the corner, we interviewed renowned fengshui practitioner, Grand Master Tan Khoon Yong of Way Fengshui Group to better understand some of our local customs, and learn how we can stay safer at home.
The 7th lunar month, also known as the Ghost Month, is rooted in Buddhist and Taoist culture, where the souls of the dead are believed to roam the earth.
From making offerings of food, money and entertainment to returning home early, there are plenty of dos and don'ts during the Hungry Ghost Festival. Worried about certain taboos that may affect your home safety? Read on to distinguish the myths and truth.
Note: This year, the 7th lunar month begins on 19th August 2020 and ends on 16th September 2020.
Don't move into a new home
Somehow, we have been indoctrinated to believe that we will invite spirits into our humble abode should we move house during this month. Well, it's perfectly fine to move house during the 7th lunar month. If you're still worried, simply arrange for an auspicious date with your fengshui (geomancy) Master for you to move. You may even bring in good fortune for the entire family!
Don't conduct home renovation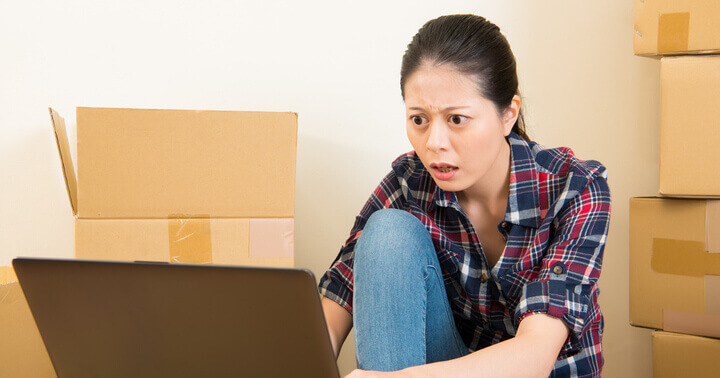 Legend has it that spirits might haunt you if you were to disturb their rest due to your renovation works. Though, we're pretty sure that you'll be more concerned about your angry neighbours instead. Once again, renovating during the 7th lunar month is no cause for concern. You may want to worry about the home renovation costs instead.
Don't kill the insects in your home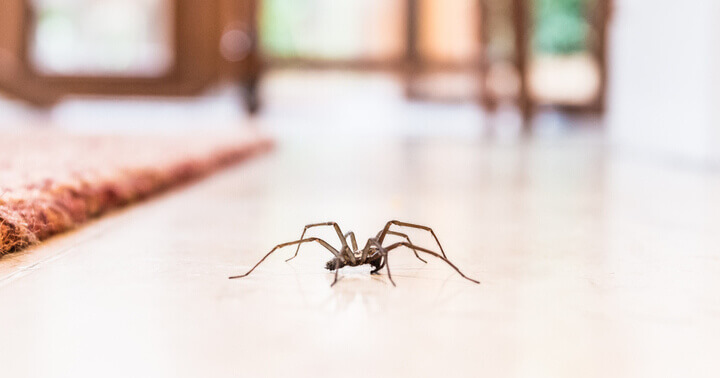 Time for a fact check! The traditional custom of not killing any insects, especially moths, is followed within 7 days of any of your family members' passing. This has little to do with the 7th lunar month.
Having pest infestation at home is no joke. Let the experts do the killing.
#TiqOurWord Did you know that Tiq Home Insurance includes Emergency Home Assistance where 4 common emergencies including pest control is covered? Learn more.
Keep your laundry indoors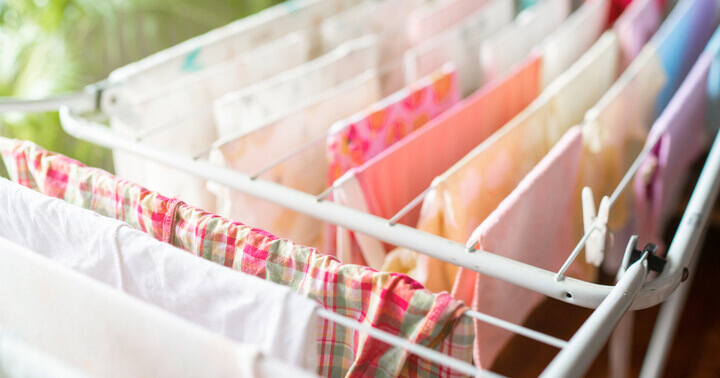 During the 7th lunar month, try not to hang your laundry outside overnight. It is recommended to keep your laundry in your home as smoke from the offerings may cause your clothes to smell, and attract the wandering spirits.
Related article by Way Fengshui: – 4 Things You Should Know About Renovating or Moving House During the 7th Lunar Month
Take down that wind chimes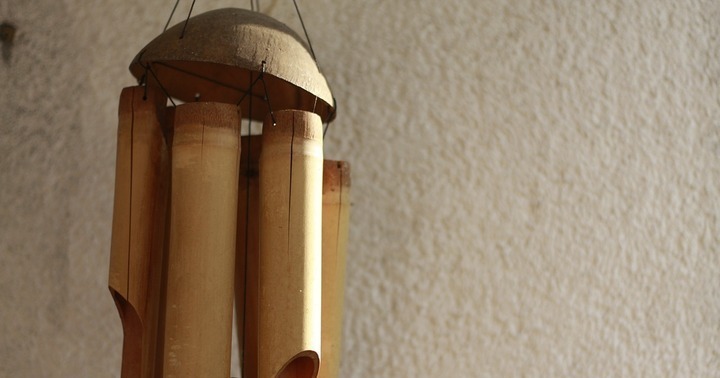 Notice the similarity of a Chinese funeral prayer and wind chimes? According to Grand Master Tan, spirits are attracted to the sound of wind chimes. Hence, it is best not to hang any wind chimes decorations at home.
Burn offerings to wandering spirits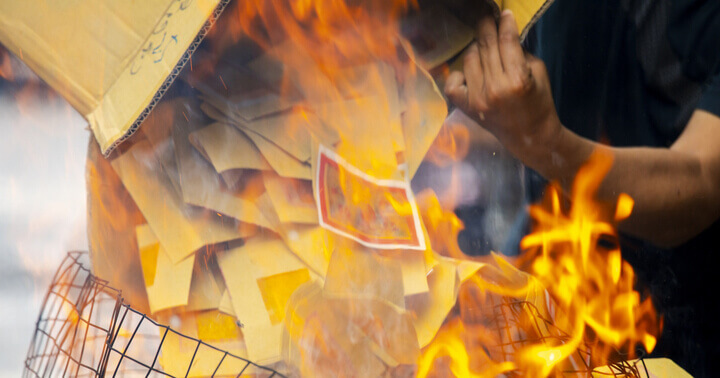 In case you worry that you will be down on luck if you don't make offerings, you should know that this traditional practice is like donating money – nobody will blame you if you don't donate. Nevertheless, be careful not to step on these offerings as you may get burnt.
Residential fires have been on the rise lately. In addition to practising fire safety at home, a comprehensive home insurance can bail you out in the event of an emergency. For example, Tiq Home Insurance provides emergency cash allowance of up to S$5,000 in the event that your home is uninhabitable due to any insured peril such as a fire accident.
Purchase property during 7th month
Caught sight of your dream home but hesitating to buy because it's the 7th lunar month? There's actually no taboo, and all you need to do is to select an auspicious date based on your Bazi (birth details).
Stay safe at home
Whether or not you believe in ghosts or superstitions, it makes sense to approach certain taboos and sensitivities with respect and understanding.
In addition to the above, you can stay safe at home yearlong (not just during the 7th lunar month) by practising home safety measures and ensuring you have a comprehensive home insurance in place. This is especially important as telecommuting becomes the new normal while we continue to keep the COVID-19 situation under control.
Did you know that Tiq Home Insurance covers building, renovation and home contents, with flexible sum coverage according to one's needs, from just S$28? Find out more here.
[End]
This article is written in collaboration with Way Fengshui Group. Information is accurate as at 6 August 2020. This policy is underwritten by Etiqa Insurance Pte. Ltd. (Company Reg. No. 201331905K). Protected up to specified limits by SDIC.
Tiq by Etiqa Insurance Pte. Ltd.
A digital insurance channel that embraces changes to provide simple and convenient protection, Tiq's mission is to make insurance transparent and accessible, inspiring you today to be prepared for life's surprises and inevitabilities, while empowering you to "Live Unlimited" and take control of your tomorrow.
With a shared vision to change the paradigm of insurance and reshape customer experience, Etiqa created the strong foundation for Tiq. Because life never stops changing, Etiqa never stops progressing. A licensed life and general insurance company registered in the Republic of Singapore and regulated by the Monetary Authority of Singapore, Etiqa is governed by the Insurance Act and has been providing insurance solutions since 1961. It is 69% owned by Maybank, Southeast Asia's fourth largest banking group, with more than 22 million customers in 20 countries; and 31% owned by Ageas, an international insurance group with 33 million customers across 16 countries.
Discover the full range of Tiq online insurance plans here.