You've decided, you won't see the 10 years through with this car. Perhaps you are this close to affording your dream ride, or maybe erring on the side of prudence means giving public transport one more chance.
Whatever the reason, you'll be selling Old Bessie eventually, and while nobody expects to make a profit from selling a used vehicle, here's some advice on getting as much of value back as possible from selling your car.
As can be expected…
Certain attributes and habits tend to make your car more appealing to prospective buyers (and correspondingly also to used car dealers).
Newer cars with lower mileage normally carry less wear and tear, with some car components still under warranty.
Popular models generally fetch higher value. A survey conducted by Value Champion named the Toyota Corolla Altis (Elegance Version) as Singapore's most popular car in January 2020. According the SG CarMart, other modern classics include the Mazda 3 and Honda Civic.
Swap out any worn-out parts, especially before selling. Threadbare tires, blown lights and nicked windscreen wipers make for a poor first impression. It's best to present your car for sale with everything in working order.
Avoid collisions. A history of collision damage can lower the value of your car. A conservative approach to the road can save lives… and money.
#TiqOurWord Need help? In the event of mishap, leave the repairs to us. Private Car Insurance at Tiq by Etiqa Insurance guarantees quick claims and reliable service at Etiqa-approved workshops island-wide. Find out more about Private Car Insurance here.
Stay on top of routine maintenance
Remember how your car looked and handled on the first day? Now that it's your turn to sell, recreating the experience for a prospective buyer can substantiate a slightly higher price.
Keep your paintjob in pristine condition by washing and waxing your car frequently. If you're worried about dents from careless parking lot neighbours, give them a wide berth where possible.
Inspect and replace engine fluids regularly to prevent internal damage and to keep your car handling smoothly.
Keep to your servicing appointments and document your servicing history – your car's second owner may appreciate access to these records, while knowing the car has been well cared for.
Don't go too far with aftermarket parts
Modifying your car to go faster, sound cooler or even look more unique may seem to you like improvements, but not everyone will share your taste.
Modifications you install that are not approved by the local Land Transport Authority likely also fall outside the scope of your car insurance coverage, leaving the new owner to foot the repair bill upon potential failure – not so attractive.
Some prospective owners also prefer to purchase vehicles with all stock components intact, which makes finding replacements easier should anything give way.
Our advice: modify your car selectively if you intend to sell it eventually.
Research your sales avenue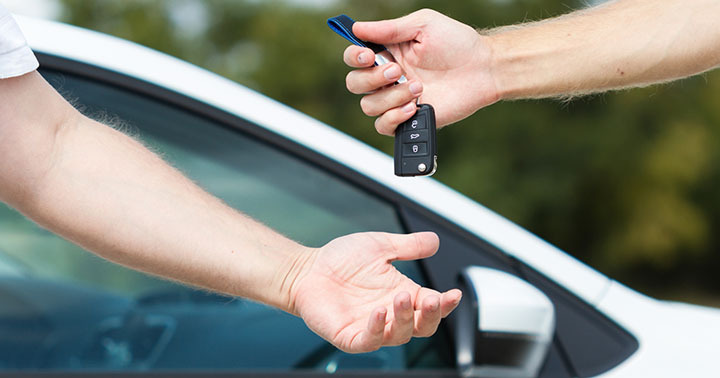 Licensed used car dealers can place your car up for auction, which can go a long way in helping you get the most from a sale. Some enterprises offer assistance with direct sales from owner to owner, while also handling the complicated paperwork needed for transfer of ownership.
Alternatively, you can save on administrative fees and take control of the process by selling your car through a used car listing. Carousell and Motorist are two such platforms, with the latter offering a structured approach to valuation and administration.
#TiqOurWord On to better things! If you're planning to sell your car and purchase another, the No Claims Discount you earn under Private Car Insurance can be transferred from your current to future vehicle. Choose an insurance plan with gifts that keep on giving. Learn more here.
A sweeter ride
Selling your car or otherwise, there are few moments in a car enthusiast's life prouder than hurtling down the freeway, acceleration smooth and paint gleaming. We hope this list of reminders provides a little inspiration to go the extra mile with car care, and wish you the very best on the market!
End
Information is accurate as at 5 August 2020. This policy is underwritten by Etiqa Insurance Pte. Ltd. (Company Reg. No. 201331905K). Protected up to specified limits by SDIC.
Tiq by Etiqa Insurance Pte. Ltd.
A digital insurance channel that embraces changes to provide simple and convenient protection, Tiq's mission is to make insurance transparent and accessible, inspiring you today to be prepared for life's surprises and inevitabilities, while empowering you to "Live Unlimited" and take control of your tomorrow.
With a shared vision to change the paradigm of insurance and reshape customer experience, Etiqa created the strong foundation for Tiq. Because life never stops changing, Etiqa never stops progressing. A licensed life and general insurance company registered in the Republic of Singapore and regulated by the Monetary Authority of Singapore, Etiqa is governed by the Insurance Act and has been providing insurance solutions since 1961. It is 69% owned by Maybank, Southeast Asia's fourth largest banking group, with more than 22 million customers in 20 countries; and 31% owned by Ageas, an international insurance group with 33 million customers across 16 countries.
Discover the full range of Tiq online insurance plans here.