It's been a good decade and the Certificate of Entitlement (COE) for your trusty car is finally coming to an end. As the expiration date looms closer, have you figured out your next move? Once the COE expires, your car is automatically deregistered and you cannot legally drive it on the road. So early planning is required for the next phase of your car's life. Should you extend the COE? Or scrap the car and buy a new one? Let's find out!
Option 1: Renew the COE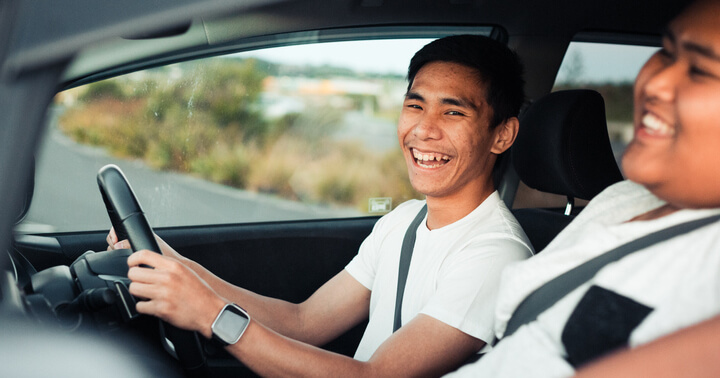 "How much do I need to pay?"
Renewing COE is an affordable choice. The cost of COE renewal depends on the Prevailing Quota Premium (PQP). This is the average Quota Premium (QP) of the last 3 months of QP bidding. If you renew for a 5-year period, you need to pay 50% of the PQP based on your car type. But remember, your car can be renewed for 5 years only once. After that, it must be disposed. If you renew for a 10-year period, you must pay the full PQP amount. However, you can keep renewing for 10-year period in perpetuity.
"How do I renew the COE?"
You can estimate the PQP at the Land Transport Authority (LTA) PQP Rate page. And you can renew your COE online, by post, or at the LTA Customer Service Centre. For more information, check out the LTA COE Renewal page.
"When should I renew the COE?"
You can renew your COE as early as two weeks before it expires (if renew by post). You can still renew it up to a month after the expiry date – although it comes with a late renewal fee of up to S$250 depending on the type of car.
Things to keep in mind before renewing COE
Renewing COE means you're giving up the Preferential Additional Registration Fee (PARF) rebate. This is the money you get for deregistering your car after using it for less than 10 years a.k.a. your car's scrap value; possibly worth several thousand dollars. PARF rebate includes COE rebates, which can be used to offset the price of your next car purchase.
There is an additional surcharge of 10-50% on annual road tax for cars older than 10 years old.
As older cars may have more problems, be sure to protect it with a car insurance that features repair warranty and On-the-Go windscreen servicing.
Option B: Deregister your car, then scrap it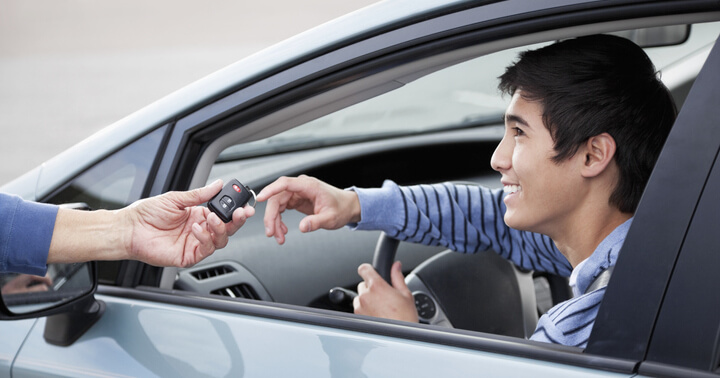 3 ways you can deregister and dispose your car
#1 Scrap it at an LTA-appointed scrapyard
Simply drive/tow your car to an LTA-appointed scrapyard and provide your SingPass to deregister your car using LTA digital service before it is scrapped. If your car has been deregistered beforehand, you can tow your car to the scrapyard and provide your NRIC.
#2 Store it at an LTA-appointed Export Processing Zone (EPZ)
You can store your car for up to 12 months at an EPZ. Simply drive/tow your car to an EPZ and provide your SingPass to deregister your car using the LTA digital service before it is stored. Once your car is exported out, you have to ensure LTA receives your car export document from the EPZ operator within 14 days of the car leaving the EPZ.
#3 Export it using freight services
Obtain the export document from a verified freight agent. Deregister your car using your SingPass at the LTA digital services. Export your vehicle and send back the documents to LTA within 1 month of deregistration. You need to obtain your deregistered vehicle details from LTA before your car can be sent overseas.
Things to note before deregistering a car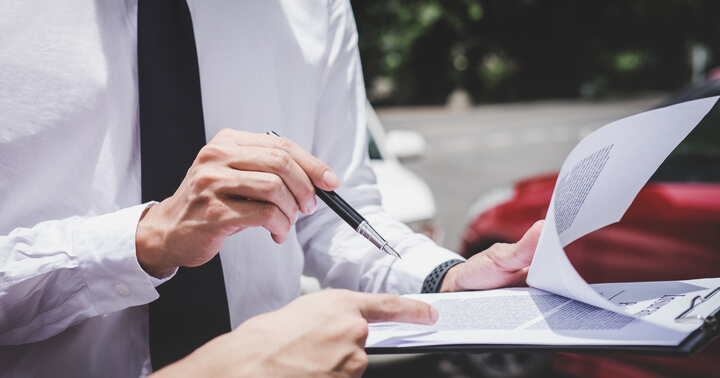 You must dispose your car within 1 month from the deregistering date.
It is a serious offence to drive a deregistered car on Singapore's road. It is also an offence if you fail to deregister or provide proof of disposal to LTA.
Any outstanding road tax payment will be collected during deregistration process.
If you want to retain your vehicle registration number (VRN), you must do so before or while deregistering your car. Read more about retaining VRN here.
Check your eligibility for the PARF/COE rebate here.
What is the scrap value in Singapore?
This depends on the type of vehicle and when you deregister your car. Generally, you can estimate the scrap value like this:
Scrap Value = Total COE rebate + total PARF rebate
COE rebate is the pro-rated remaining amount of your COE. If you wish to drive your car till the final day of its COE, then there will be no rebate. So deregister early, if possible.
The easy and fast way to dispose your car
No time to go through the hassle? You can use the services of a motor dealer to help you dispose your car properly. Choose the LTA-approved CaseTrust-SVTA accredited dealers for greater peace of mind.
#TiqOurWord We don't like the hassle, too. That's why you can get your car insured, manage your policy, and make claims online using TiqConnect online portal or Tiq by Etiqa Insurance mobile app available on Android and iOS.
What if your car was stolen?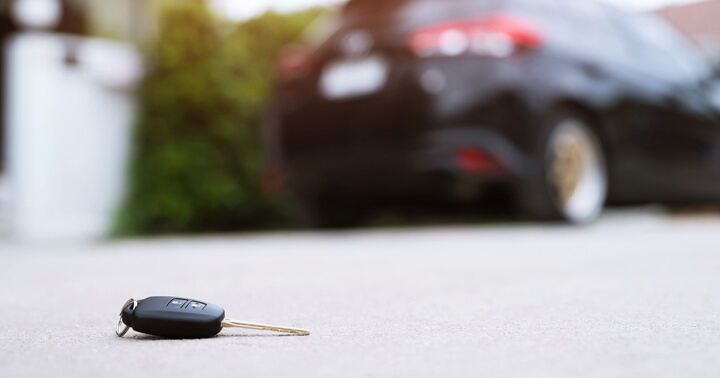 Lodge a police report. Once the Singapore Police Force classified it as "stolen", you can deregister the car immediately or up to 3 months after the police report. You can even receive the PARF/COE rebate if eligible. If the car is found within 3 years of the police report, you can choose to relicense it within 7 days, or scrap it immediately. Read more on what to do when your car is stolen and be insured against car theft with Private Car Insurance.
Can you just sell your car to Malaysia instead?
Malaysia does not allow imported cars from Singapore. Such cars are illegal and cannot be covered by the local insurance there. So if someone offers to help sell your car in Malaysia, it's best to stay away. Remember, scrap or export it the right way!
Have some peace of mind
Whether you choose to renew your COE or deregister your car to buy a new one, be sure to get the best insurance plan for your car. With Private Car Insurance, you can get quality repair service and warranty, plus fast claims approval when the need arises. It's a smooth drive made smoother.
[End]
Information is accurate as at 23 June 2020. This policy is underwritten by Etiqa Insurance Pte. Ltd. (Company Reg. No. 201331905K). Protected up to specified limits by SDIC.
Tiq by Etiqa Insurance Pte. Ltd.
A digital insurance channel that embraces changes to provide simple and convenient protection, Tiq's mission is to make insurance transparent and accessible, inspiring you today to be prepared for life's surprises and inevitabilities, while empowering you to "Live Unlimited" and take control of your tomorrow.
With a shared vision to change the paradigm of insurance and reshape customer experience, Etiqa created the strong foundation for Tiq. Because life never stops changing, Etiqa never stops progressing. A licensed life and general insurance company registered in the Republic of Singapore and regulated by the Monetary Authority of Singapore, Etiqa is governed by the Insurance Act and has been providing insurance solutions since 1961. It is 69% owned by Maybank, Southeast Asia's fourth largest banking group, with more than 22 million customers in 20 countries; and 31% owned by Ageas, an international insurance group with 33 million customers across 16 countries.
Discover the full range of Tiq online insurance plans here.