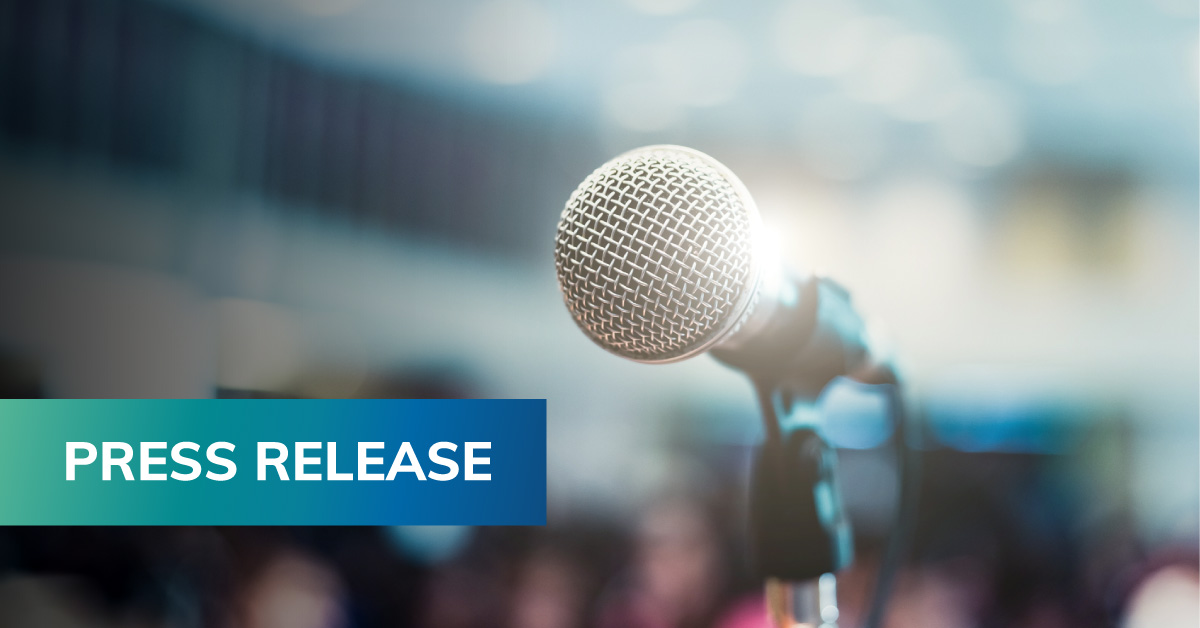 Singapore, 29 June 2020 – With low bank interest rates and an uncertain economic climate, consumers looking to start their savings journey now have another option with Dash EasyEarn. This insurance savings solution is offered exclusively through Singtel's Dash app and underwritten by Etiqa Insurance.
The new Dash EasyEarn savings insurance adds financial services to the existing Dash mobile app, which currently provides payments, mobile data top-ups, e-commerce, lifestyle and remittance services. This insurance savings solution is designed for investors who want to start saving regularly for their future but who may be concerned about cash flow, especially during these challenging times. They can start a Dash EasyEarn plan with a minimum initial premium of S$2,000, up to a maximum of S$20,000. Other benefits include up to 2% per annum returns1 for the first policy year, no lock-in period and unlimited withdrawals with zero penalties.
Mr Gilbert Chuah, Head of Mobile Financial Services, Singtel's International Group says, "Dash EasyEarn represents the next steps for Dash as it grows to become a more inclusive everyday app that will play a bigger part in enabling our customers' digital lifestyles. With Dash EasyEarn, customers can start growing their savings with greater convenience with a fully digital insurance product accessible on their mobile phones. We will continue to use technology to glean deeper business insights, better understand the needs and habits of consumers and bring them the products and services that they want."
"Dash EasyEarn was co-created by Singtel and Etiqa to meet the financial needs of digital savvy consumers, who increasingly seek simple and convenient solutions through all-in-one mobile apps. We are honoured and appreciate the opportunity to work with Singtel to close the distance between people, their money, and services. This strategic partnership epitomises Etiqa's commitment to pursue financial inclusion through innovation and constantly deliver added value to our customers," said Mr Dennis Liu, Head of Digital and Business Transformation and Technology of Etiqa Insurance Pte. Ltd.
1 Guaranteed 1.5% p.a. + 0.5% p.a. bonus for first policy year for a limited time only.
added value to our customers," said Mr Dennis Liu, Head of Digital and Business Transformation and Technology of Etiqa Insurance Pte. Ltd.
As an insurance savings plan, Dash EasyEarn offers up to 105% of the account value in the event of death. The plan also offers security through its capital guarantee and allows users to withdraw their funds any time in case of emergencies, without penalties or any interest clawback.
Purchasing and managing Dash EasyEarn can be done easily through Dash. To sign up, eligible users in Singapore2 only need to verify their personal details before topping up using their bank account to get started. Users can also perform top-ups3 at their convenience and opt to withdraw funds directly into their bank account or Dash wallet. Dash EasyEarn is open to eligible residents in Singapore and is available only through the Dash app.
Since its launch in 2014, Dash has expanded beyond payments and mobile remittance to include lifestyle services like restaurant bookings and travel insurance. Dash, which counts over 1 million registered users, is available to everyone regardless of telco or banking relationship, and can be downloaded on any mobile platform. More information on Dash is available at www.dash.com.sg/.
###
Terms apply. Protected up to specified limits by SDIC.
Enc.
Factsheet on Dash EasyEarn
Photo of Dash EasyEarn interface on the mobile phone
2 All applications are subjected to the acceptance by Etiqa Insurance Pte. Ltd.
3 Minimum top up of S$500 for each top up. Minimum policy amount of S$2,000 must be maintained to earn interest. A charge of S$0.70 per withdrawal to user bank accounts applies, but is free of charge to withdraw to Singtel's Dash.
About Singtel
Singtel is Asia's leading communications technology group, providing a portfolio of services from next-generation communication, technology services to infotainment to both consumers and businesses. For consumers, Singtel delivers a complete and integrated suite of services, including mobile, broadband and TV. For businesses, Singtel offers a complementary array of workforce mobility solutions, data hosting, cloud, network infrastructure, analytics and cybersecurity capabilities. The Group has presence in Asia, Australia and Africa and reaches over 700 million mobile customers in 21 countries. Its infrastructure and technology services for businesses span 21 countries, with more than 428 direct points of presence in 362 cities.
For more information, visit www.singtel.com.
Follow us on Twitter at www.twitter.com/SingtelNews and LinkedIn at linkedin.com/company/Singtel.
About Etiqa Insurance
A Singapore Insurance Company with Asian and International Expertise
Protecting customers since 1961, Etiqa is a licensed life and general insurance company registered in the Republic of Singapore. We are regulated by the Monetary Authority of Singapore (MAS) and governed by the Insurance Act.
With a comprehensive suite of protection, savings, retirement and legacy planning solutions, we are committed to helping our customers plan for a better future. Rated 'A' by Fitch in April 2019 for our financial strength and stable outlook, we humanise insurance by placing people over policies.
Etiqa is owned by Maybank Ageas Holdings Berhad, a joint venture company that combines local market knowledge with international insurance expertise. The company is 69% owned by Maybank, the fourth largest banking group in Southeast Asia, and 31% by Ageas, an international insurance group with footprints across 16 countries and a heritage that spans over 190 years.
Media Contacts:
Isabell Tay
Senior Manager, Strategic Group Communications, Singtel
Tel:      +65 8129 6013
Email: isabell.tay@singtel.com
Audrey Liu
Manager, Brand and Communications, Etiqa Insurance Pte. Ltd.
Tel:      +65 6690 4309
Email: audrey.l@etiqa.com.sg
Factsheet on Dash EasyEarn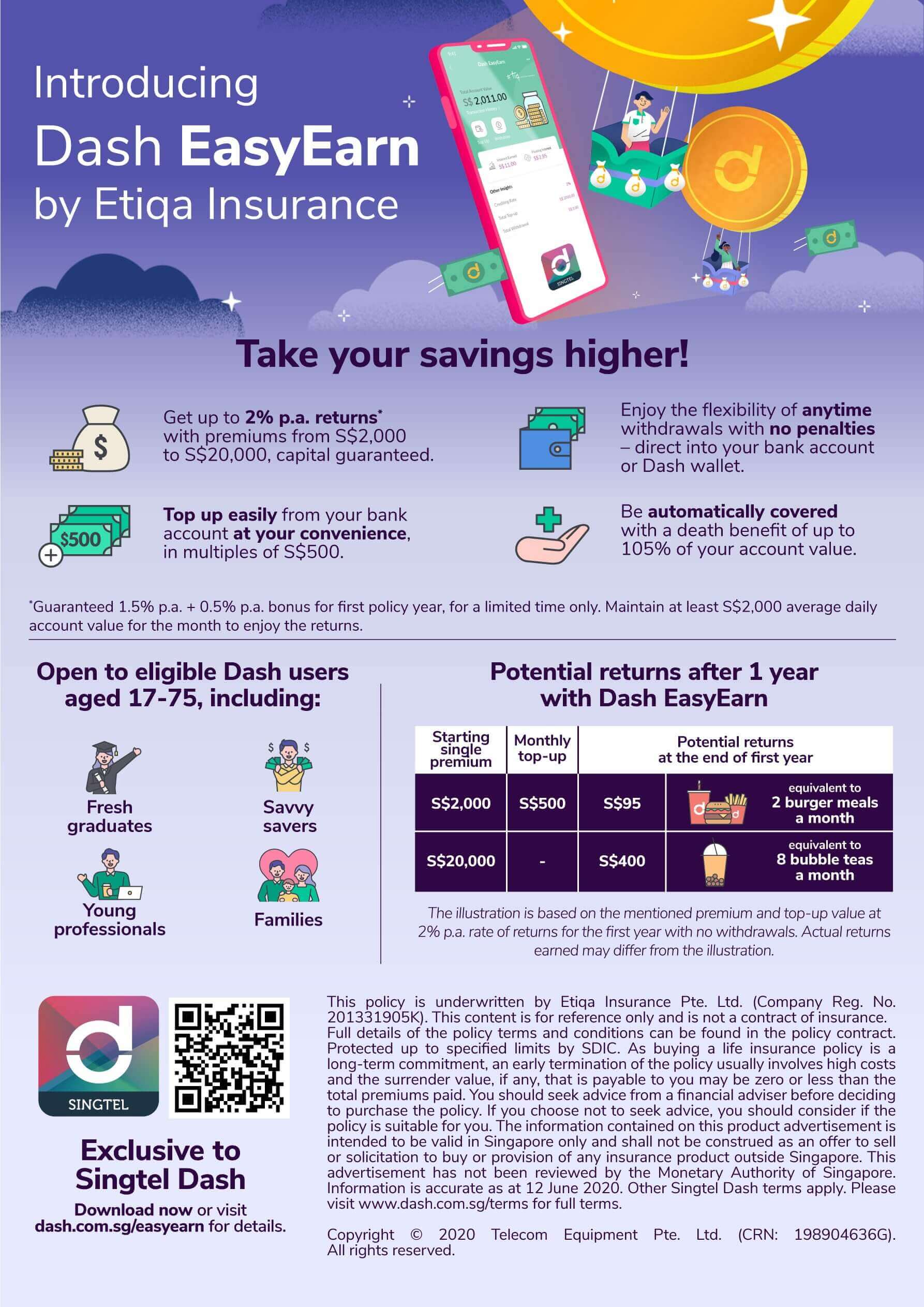 Photo of Dash EasyEarn interface on the mobile phone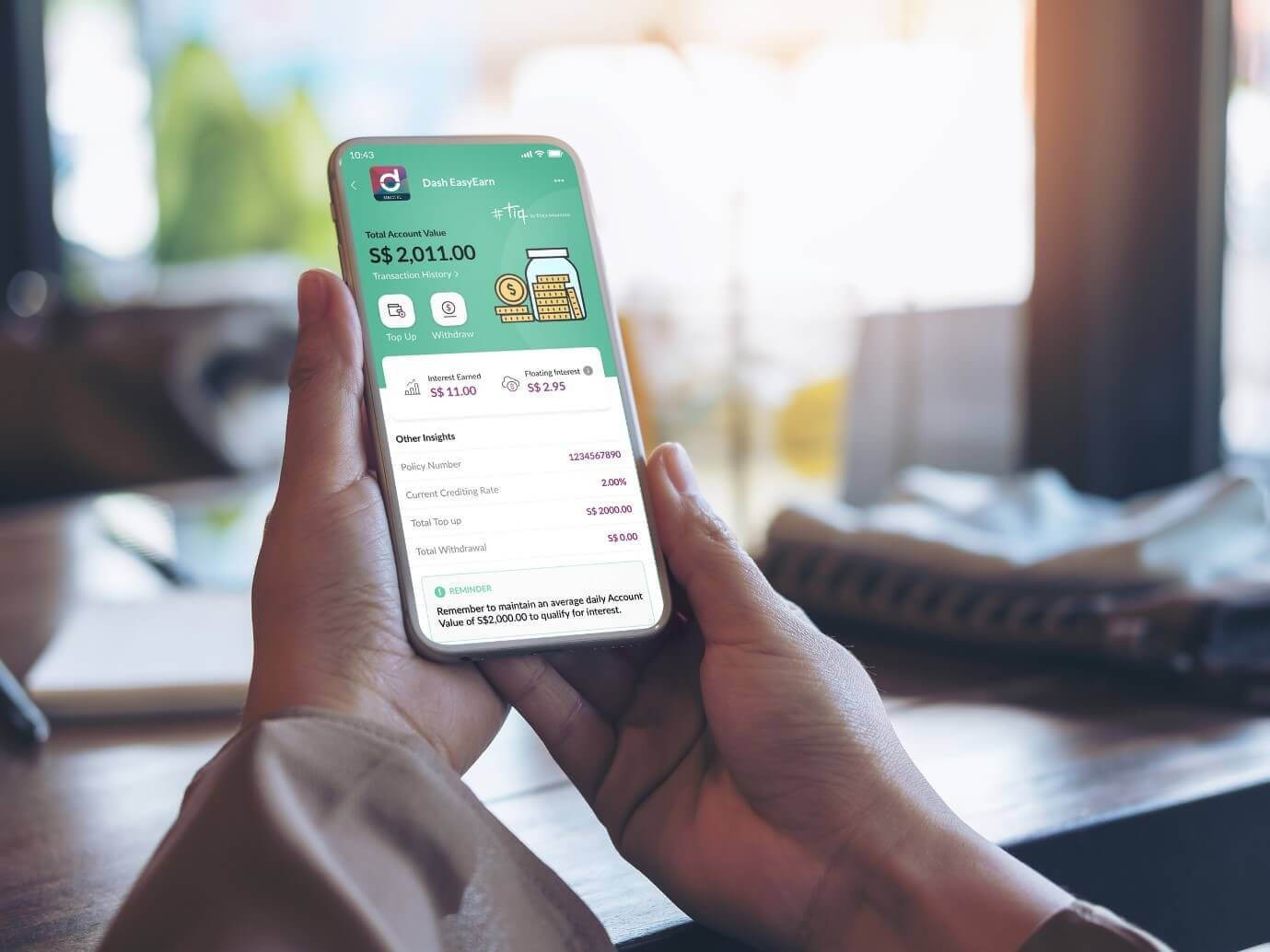 Caption: Dash EasyEarn is a fully digital insurance product. Customers can purchase, top-up and make withdrawals on their Dash EasyEarn plan via the Singtel Dash app on their mobile phone.