Thinking of renovating your home? There are plenty of things you need to consider as it is easy to get lost in the midst of it all. You are creating your own living space after all. What are some ways to have long-lasting results from a satisfying home renovation? Check out these 10 renovation hacks we put together to help you save money, time and space in the long run.
#1 Consider natural lighting
Consider the positions of windows when renovating a room to enhance natural lighting during the day. If window positioning is limited, such as in a flat or condominium, you can also use frosted or patterned glass window to evenly diffuse sunlight in a room to reduce glare and enjoy softer lighting.
#2 Save more with LED lights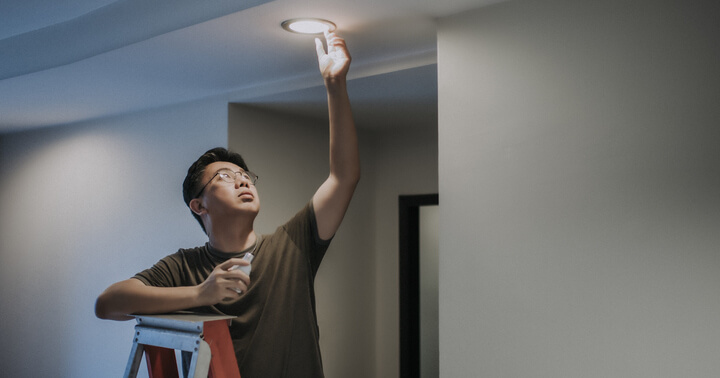 When you absolutely have to switch on the lights, especially at night, you can consider LED. It uses ~75% less energy compared to incandescent lighting so you can save on electricity. Also, LED bulbs emit almost no UV, unlike regular light bulbs which can lead to eye strain and fatigue. All things considered, using LED can also make air-conditioning more efficient since it produces little to no heat.
#3 Use smart inverter air-conditioners
The Singapore's weather can be unforgiving. Having at least one air-conditioner (AC) in your home is a must! Be sure to get a smart inverter AC as it helps to save 30-50% of energy compared to non-inverter AC. Did you know inverter AC also produces lesser noise?
#4 Get matching furniture set
You can get further discounts when you purchase a full set of furniture from a retailer rather than loose pieces from different shops. You'll save money and your home will look stunning!
#5 Strategise the location of wall sockets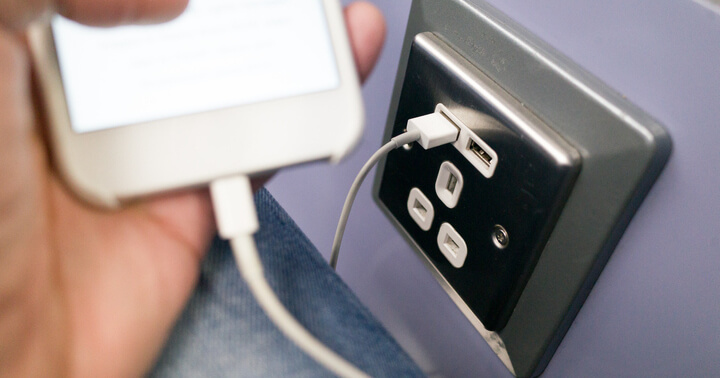 With the increase usage of smartphones and gadgets, in addition to the regular home appliances, you can benefit from more wall sockets located at convenient places. When renovating, decide where it will be beneficial to add sockets such as in the living room, in the kitchen and near your nightstand. Make sure they are adequate so you won't have to rewire in the future. Consider changing to the modern USB integrated wall sockets for a more convenient charging experience.
#TiqOurWord Electrical wiring problems? Tiq Home Insurance comes with Emergency Home Assistance (EHA) which can help solve your electrical problems at home. Terms apply.
#6 Consider minimalist design
Think less. With the busy work life, who doesn't want to come home to a wide, open and decluttered space? It is widely believed that those who practice minimalism also have higher level of happiness and productivity. Your home will have more space and only the things you absolutely need. Lesser furniture also equates to lower cost. Reap the health as well as financial benefits of minimalism.
#7 Wall panelling VS wall painting?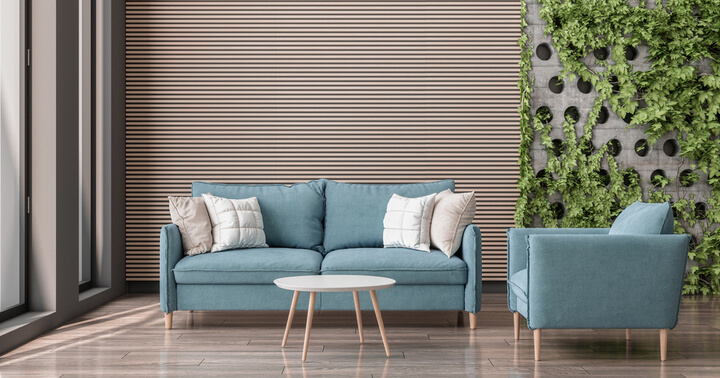 Wall panelling is the use of single-piece wood designed to cover a part of an exposed wall. It can be an alternative to wall painting. Here are some pros and cons of both methods.
| | | |
| --- | --- | --- |
| | Wall panelling | Wall painting |
| Functions | Improve the design of the room | Switch the mood of the room with different colours |
| Costs | Relatively expensive | Relatively cheap |
| Ease of application | Might be difficult to design and install a wood piece in a house | Simple to apply and does not require many tools |
| Side effects | Can rot, be eaten by termites, or deform due to water or heat | May contain toxic chemicals |
#TiqOurWord Worry about termites? Consider pressure-treated wood or wood that are termite-resistant when you're panelling the wall. Read the Singaporean's Guide to House Pest Control to learn how to keep the termites at bay.
#8 Use vinyl covers on floor
Instead of applying tiles on the floor or going for an expensive marble flooring, consider vinyl covers. It is relatively cheaper, more comfortable and easy to apply. Plus, it saves you from having to break the floor.
#9 Best type of fabric for your furniture
You're going to spend majority of your time on your chair, sofa and bed. So make sure they are comfortable, easy to clean, and affordable. Consider the materials below before you buy one.
Microfiber is stain-resistant and easy to clean. But it is synthetic and flammable.
Leather is durable and hypoallergenic, meaning dust mites won't be making their home on your sofa. But the price tag won't be cheap.
Vinyl is affordable and can be cleaned easily. However, it is not very durable.
Wool is comfortable, wrinkle-free and environmentally-friendly. However, it can trap heat and may not be suitable for Singapore's hot weather.
#10 Get the right coverage for your renovation needs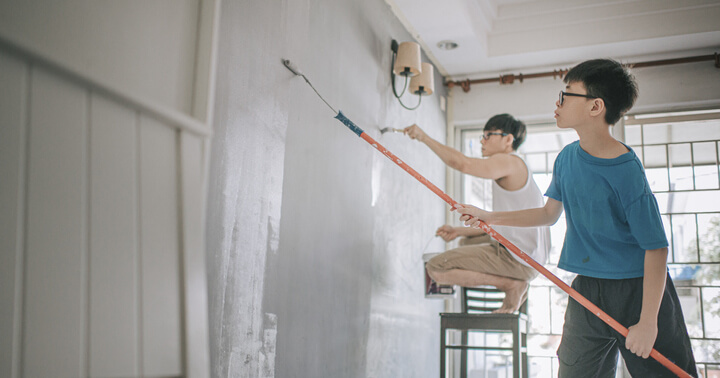 You worked hard to improve your home, so be sure to get the best coverage for it. With Tiq Home Insurance, you'll be insured for loss and damages to the renovation made. You'll also be covered for the removal of debris and professional fee. This reduces any additional cost you might face once the renovation is done. Protect your humble abode with Tiq Home Insurance and get covered for up to S$1,000,000 now.
[End]
Information is accurate as at 7 August 2020. This policy is underwritten by Etiqa Insurance Pte. Ltd. (Company Reg. No. 201331905K). Protected up to specified limits by SDIC.
Tiq by Etiqa Insurance Pte. Ltd.
A digital insurance channel that embraces changes to provide simple and convenient protection, Tiq's mission is to make insurance transparent and accessible, inspiring you today to be prepared for life's surprises and inevitabilities, while empowering you to "Live Unlimited" and take control of your tomorrow.
With a shared vision to change the paradigm of insurance and reshape customer experience, Etiqa created the strong foundation for Tiq. Because life never stops changing, Etiqa never stops progressing. A licensed life and general insurance company registered in the Republic of Singapore and regulated by the Monetary Authority of Singapore, Etiqa is governed by the Insurance Act and has been providing insurance solutions since 1961. It is 69% owned by Maybank, Southeast Asia's fourth largest banking group, with more than 22 million customers in 20 countries; and 31% owned by Ageas, an international insurance group with 33 million customers across 16 countries.
Discover the full range of Tiq online insurance plans here.