Women are investing more than ever, and with impressive results. Ladies, you are more financially savvy than you think!
Across the world, women are making progress in many important dimensions beyond motherhood and caretaking, with increased participation in the economy and leadership. In fact, women now control ⅓ of the world's wealth , and here in Singapore, women are more financially independent than those of other countries. For the women who want to invest but hesitate to do so, you need to read this!
Female wealth is increasing rapidly in Asia
According to the WealthiHer 2021-22 report on women's wealth, women are a growing force in Asia's business scene. This is one of the factors that reflect the rapidly increasing female wealth in Asia (excluding Japan). A 2020 report  by consultancy group BCG, also revealed that if the current annual growth rate of 10.4% continues, Asian women will add more than US$1 trillion per year to their total wealth over the next four years.
Through your work and investments, you could be part of this growing hub of wealth creation. Time to cast away the stereotype belief that men do the investing and women usually do the saving bit.
Women are better at investing than men
There have been numerous studies over the years that show that women are better at investing than men. In 2021, Fidelity published a study  based on more than 5 million customers over the last 10 years with the findings that, on average, women outperformed their male counterparts by 40 basis points.
Simply put, when women invest, they earn a higher rate of return on their investments than men. The keyword here being when. Many women are hesitant to invest due to a lack of confidence. It's actually not that difficult if you have access to the right tools and support. To begin, check out this easy guide on how to start investing in Singapore.
The reasons why women makes better investors
It is partly due to emotions. Contrary to the gender stereotyping of emotions, women are less emotional as investors and they tend to stay calmer than men in down markets. Studies  show that women spend more time researching their investment choices and take on less risk, which attributes to better investing outcomes.
According to Terry Odean, a University of California professor who has studied stock picking by gender for more than two decades, overconfidence is one of the factors that differentiate the gender in their investment approaches, thereby affecting the portfolio's performance. Men tend to trade more, which typically leads to more losses and additional transaction costs.
On the other hand, women prefer to participate in safer and less volatile investments with consistent track records – think dollar-cost averaging (DCA) – placing their focus on goals-based investing rather than just short-term performance.  This long term investment strategy can help one to avoid timing the market and take the emotion out of investing.
Forbes advises to use system to invest like a woman
Now that we are aware of what works better when managing investments, it is possible to set guidelines to recreate the positive investing characteristics. In fact, Forbes advises people to use a system to invest like a woman. Think 'slow, consistent and steady'.
For example, one may opt for automated investing using the dollar-cost averaging strategy where you consistently invest fixed amounts (i.e. S$100 per month). It pays to invest early, so even if you don't have a lot of money – you can consider starting small, commit a sum that you're comfortable with and stick to it.
Tiq Invest digital investment-linked plan (ILP) offers investment and life protection where one can start investing from just S$1,000, and the option to set regular top-ups with fixed frequency from S$100 per month. Learn more now
Singapore women, you are more financially independent
A recent Fidelity survey found that 59% of women in Singapore actively made investment and savings decisions, and they are ahead of women in other markets in terms of financial savviness. In fact, 58%  of women here hold their finances in their own name, compared to 53% on average in other markets.
This suggests Singapore women were more likely to be more financially independent and proactive with their finances. That's all great but there's room for more women to gain greater financial literacy and start investing.
The earlier you start to invest, the more you can gain from compound interest because you will earn returns on the money you invest, as well as on returns at the end of every compounding period.
If you are thinking of investing or simply to take charge of your personal finances, good for you! Check out our easy guide specially created for women. While you're at it, read this and this for further inspiration.
For those who are ready, you can start investing from just S$1,000 with Tiq Invest. Learn more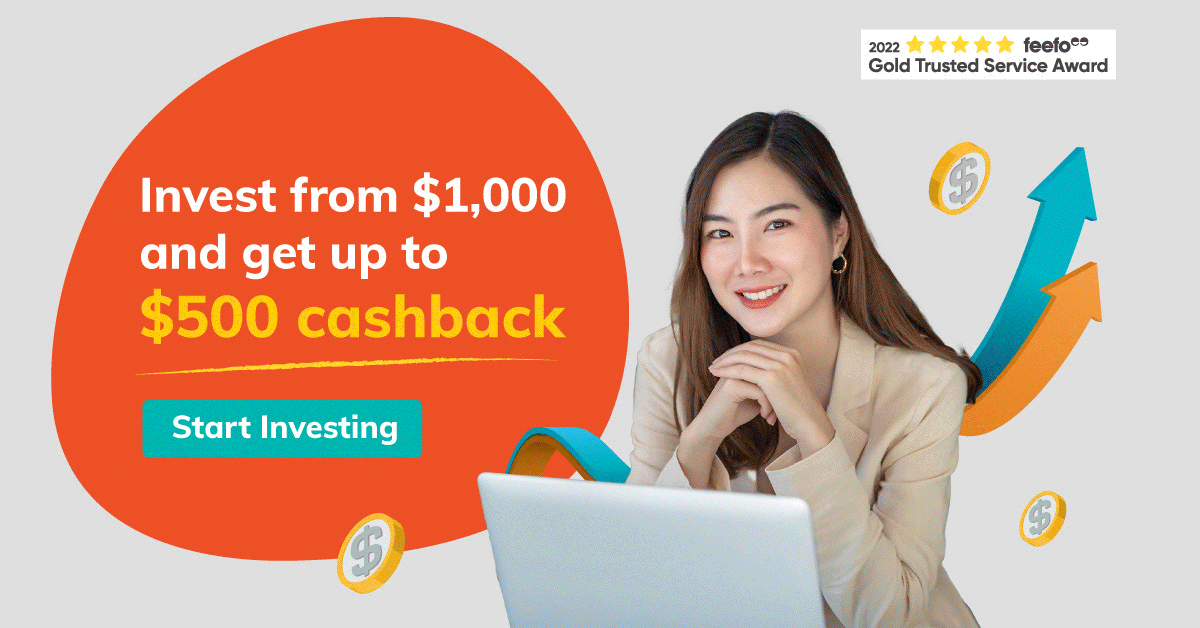 [End]
Information is accurate as at 05 May 2022. This policy is underwritten by Etiqa Insurance Pte. Ltd. (Company Reg. No. 201331905K).
Tiq Invest is an Investment-linked Plan (ILP) which invest in ILP sub-fund(s). Investments in this plan are subject to investment risks including the possible loss of the principal amount invested. The performance of the ILP sub-fund(s) is not guaranteed and the value of the units in the ILP sub-fund(s) and the income accruing to the units, if any, may fall or rise. Past performance is not necessarily indicative of the future performance of the ILP sub-fund(s).
A product summary and product highlights sheet(s) relating to the ILP sub-fund(s) are available and may be obtained from us via www.tiq.com.sg/product/tiqinvest. A potential investor should read the product summary and product highlights sheet(s) before deciding whether to subscribe for units in the ILP sub-fund(s).
As buying a life insurance policy is a long-term commitment, an early termination of the policy usually involves high costs and the surrender value, if any, that is payable to you may be zero or less than the total premiums paid. You should seek advice from a financial adviser before deciding to purchase the policy. If you choose not to seek advice, you should consider if the policy is suitable for you. This content is for reference only and is not a contract of insurance. Full details of the policy terms and conditions can be found in the policy contract.
This policy is protected under the Policy Owners' Protection Scheme which is administered by the Singapore Deposit Insurance Corporation (SDIC). Coverage for your policy is automatic and no further action is required from you. For more information on the types of benefits that are covered under the scheme as well as the limits of coverage, where applicable, please contact us or visit the Life Insurance Association (LIA) or SDIC web-sites (www.lia.org.sg or www.sdic.org.sg).
This advertisement has not been reviewed by the Monetary Authority of Singapore.
Tiq by Etiqa Insurance Pte. Ltd.
A digital insurance channel that embraces changes to provide simple and convenient protection, Tiq's mission is to make insurance transparent and accessible, inspiring you today to be prepared for life's surprises and inevitabilities, while empowering you to "Live Unlimited" and take control of your tomorrow.
With a shared vision to change the paradigm of insurance and reshape customer experience, Etiqa created the strong foundation for Tiq. Because life never stops changing, Etiqa never stops progressing. A licensed life and general insurance company registered in the Republic of Singapore and regulated by the Monetary Authority of Singapore, Etiqa is governed by the Insurance Act and has been providing insurance solutions since 1961. It is 69% owned by Maybank, Southeast Asia's fourth largest banking group, with more than 22 million customers in 20 countries; and 31% owned by Ageas, an international insurance group with 33 million customers across 16 countries.
Discover the full range of Tiq online insurance plans here.