There's always a reason to celebrate, even if it is just a simple gathering with your family, friends or neighbours on a public holiday or over the long weekend. Here's your cheat sheet to host a fun home party for any occasion! Party ideas and home dining solutions included!
With social distancing measures still in place, a fun gathering or party at home is a safer and more convenient option. Don't worry about cleaning up after all that fun. A home party can actually be done easily, and the cost can be equivalent or lesser than if you eat out.
Just remember the 'rule of 8' where each hosting household can only receive up to 8 visitors within your home during this Phase 3 period at any point in time.
1. Choose a theme and start with a checklist

Source: GIPHY
Would you be hosting a gathering in the comfort of your home for your extended family or an intimate dinner gathering with close friends? If you are able to book for a function room at your condo, you are likely to have more space, which can give you greater room for creativity. However, do note that the social distancing measures apply.
It will be easier to come up with a fun theme and checklist after finalising the number of attendees and your home party location. Some themes to explore include a Pokemon-inspired party, Saturday Night Fever party, or even a cosy movie night with loved ones! The theme of your home party shall then determine the following important party components:
Type of cuisine / food
Decorations and music!
Activities
2. Outsource and delegate responsibilities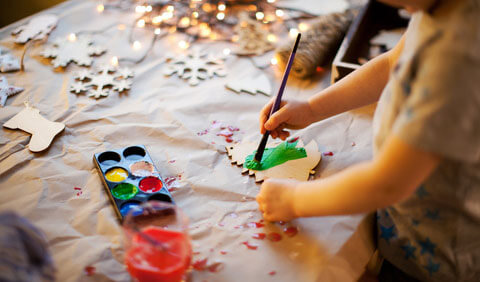 The best part about being the organiser (in our humble opinion) is to be able to 'outsource' and delegate duties. For example, you may wish to organise a potluck party or consider food delivery or catering services instead of spending hours at the stove, and cleaning up after the party.
From Christmas feasts to our favourite hotpot and local fares, there are various options such as Lush Platters, Shiok Kitchen Catering, and even Beauty in the Pot!
You can also engage your household members to help with decorating the party space. Be it to put up festive decorations, blow balloons, snow spray the mirrors and windows or simply tidying the home, this can be a fun family bonding session!
If you are running out of time to get festive decor items from popular ecommerce sites, check out party supplies retail shops like SKP or The Party Stuff.
3. D.I.Y. something!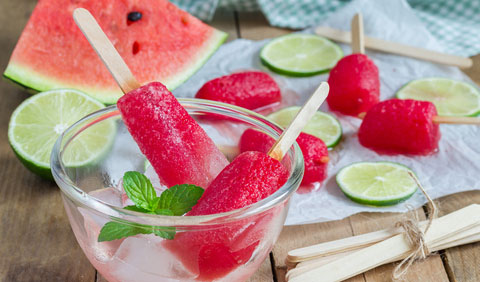 Outsourcing is great, but you can add a cherry on top of your home party with something homemade. Be it to bake a cake, make popsicles (just squash watermelon, lime and mint leaves into ice cream moulds!) or create personalised dinner placards, your little effort will go a long way in creating great memories and saving money!
Fairy lights are the rage these days, but you can put a twist to traditional decor by making your own scented candles, which you can use for any occasion! Candle-making supplies are available at Spotlight, or you can easily buy a starter kit online.
#TiqOurWord While lighted candles can create a warm ambience that adds on to the party mood, do be mindful of fire safety. Keep flammable materials away and never leave a burning candle unattended. You may also like to check that you have a comprehensive home insurance  that can provide you immediate assistance in the event of a home emergency such as plumbing issues.
4. Play it smart!

Source: GIPHY
What's a party without music and games? No sweat if you or your guests do not play any musical instruments. Even if you do not have a Google home device or Alexis, you can still play music from Spotify or YouTube on your mobile device and connect it to a speaker for the best effect!
Not sure what games to keep your guests engaged? Forget about Nintendo Switch or Wii! All you need is your smartphone! Check out free mobile party games like Pysch!, Heads Up!, or Bam Fu that are available for download on iOS and Android. This list of amazing sites can give you greater food for thought.
5. Always have a back-up plan

Source: GIPHY
As Murphy's Law goes, "Anything that can go wrong will go wrong". You should always have a back-up plan to ensure that your home party proceeds without a hitch! For example, what happens if your favourite rice cooker breaks down just a day ahead of the festive feast? We hope you have purchased Tiq Home Insurance add-on Multi-Appliances Home Protector that covers repairs of your home appliances up to 2 times per year, $700 per callout*!
Do we need home insurance?
A comprehensive home insurance covers more than just fire damage to the internal structure of your home. Tiq Home Insurance covers the loss or damage of your building, renovation and contents such as your furniture and valuables in the event of an insured peril (e.g. fire or pipe leakage). Learn more here.
While we take extra precaution against COVID-19, it is important to stay in touch with loved ones. We hope the above smart ways to host a home party can help you to pull off the best party ever. Rejoice, and party on!
[End]
*Terms apply.
Information is accurate as at 3 January 2021. This content is for reference only. This policy is underwritten by Etiqa Insurance Pte. Ltd. (Company Reg. No. 201331905K). Protected up to specified limits by SDIC.
Tiq by Etiqa Insurance Pte. Ltd.
A digital insurance channel that embraces changes to provide simple and convenient protection, Tiq's mission is to make insurance transparent and accessible, inspiring you today to be prepared for life's surprises and inevitabilities, while empowering you to "Live Unlimited" and take control of your tomorrow.
With a shared vision to change the paradigm of insurance and reshape customer experience, Etiqa created the strong foundation for Tiq. Because life never stops changing, Etiqa never stops progressing. A licensed life and general insurance company registered in the Republic of Singapore and regulated by the Monetary Authority of Singapore, Etiqa is governed by the Insurance Act and has been providing insurance solutions since 1961. It is 69% owned by Maybank, Southeast Asia's fourth largest banking group, with more than 22 million customers in 20 countries; and 31% owned by Ageas, an international insurance group with 33 million customers across 16 countries.
Discover the full range of Tiq online insurance plans here.