Car insurance may seem like an expense that adds unnecessary pressure to your budget, but adequate protection can help you to avoid greater costs in unexpected events such as a car accident or car theft (especially when cars are so expensive in Singapore!).
Not convinced? Here's an easy guide on car insurance, excess and tips on how you can save more in the long run. Read on!
Things to know about car insurance in Singapore
First things first, here's what you need to know about car insurance in Singapore:
It is mandatory – meaning it is illegal to drive without a valid insurance policy to cover third party bodily injury
Car insurance protects the driver against financial damages or losses that may arise from a car accident
Take note of the insurance excess (more on this below) included in private car insurance, which has a direct impact to your premium and claims
There are three main types of motor insurance policies, namely Third Party, Third Party, Fire and Theft, and Comprehensive. Some insurers (like Tiq by Etiqa!) provide optional add-ons to meet individual needs
Not all car insurance policies are the same, and the cheapest car insurance may not be the best
Look out for your preferred combination of price, excess and requirements in terms of use and repairs when choosing your car insurance
You can refer to the Motor Insurance Consumer Guide by the General Insurance Association to learn more.
What is car insurance excess?
Simply put, car insurance excess is the extra payment shared costs imposed on the car policyholder in the event of a claim being made against your policy. It is the initial amount of any claim that the car insurer will not pay.
For example, if your insurance excess is S$600, and your repair claim is S$1,500, that means you need to pay S$600 out of your own pocket while your insurer pays the remaining S$900.
How does car insurance excess work in Singapore?
You may be wondering, "I'm already paying for car insurance premiums, why need to pay for insurance excess?" Well, an excess serves several purposes:
1) It hands some responsibility back to drivers – kind of like a gentle reminder to drive safe
2) It also helps to reduce the amount of small claims made to insurers, which'd in turn help insurers to keep the premiums affordable
3) For drivers with bad claims experience (profiled as high risk for the insurers), higher excess can be imposed to allow their car insurance to remain in force. This also keeps their premiums within financial reach.

(TL;DR) Lower excess = Higher premium
Insurance excess is directly linked to risks. For example, a young or inexperienced driver would need to pay a higher excess. While you can request for excess to be removed or reduced in some cases, note that your premiums will increase quite significantly as this means the insurers are taking on extra risk.
#TiqOurWord At Tiq by Etiqa Insurance, we've got your back with 3 levels of covers under Private Car Insurance. You can adjust your level of excess with our Comprehensive plan. Learn more here
Can I claim back my car insurance excess?
Maybe. While some policies require you to pay an excess regardless of who was at fault, drivers can sometimes avoid paying car insurance excess or get a waiver in the event of a no-fault accident and you meet the conditions outlined by the insurer. When in doubt, check your policy wordings and get in touch with your agents/insurer.
What if damage is less than excess?
If the cost of repairs is less than your insurance excess, (sorry!) you can't claim on your car insurance. Note that you'd still need to report the incident to your insurer regardless of whether you're making a claim or not.
How to save more in the long run?   
Consider your situation and budget – do you have spare savings for unexpected expenses? Are you willing to take the risk? Imagine having to fork out for excess of S$1,000 or more after encountering a car accident, (heart bleeds!) the thought of that makes this author sweat.
It may be wise to consider policies with lower or adjustable excess. While premium may be higher, you'd not be caught off guard in the event of an accident that costs you even more. Just do the maths.
What car accident? Touch wood lah!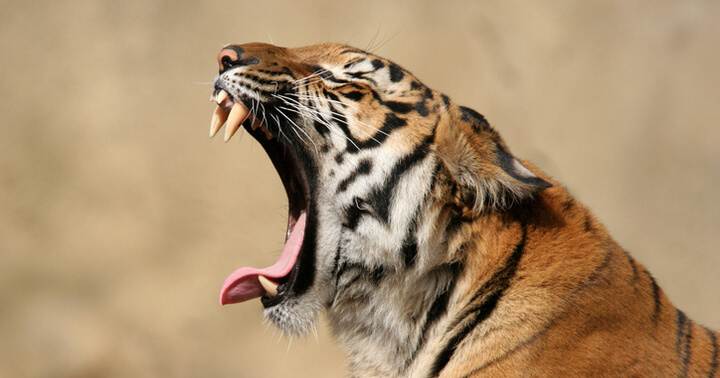 Ever heard of the Chinese saying, "the road is dangerous like the mouth of a tiger"? Last year, there were 7,822 fatal and injury road accidents in Singapore. Don't fall prey to the optimism bias and think it will not happen to you.
Accidents on the road can be nasty – physically and costly. The World Health Organisation shared that road traffic crashes cost most countries 3% of their gross domestic product. So, drive safe and make sure that you and your precious vehicle are well-protected!
Instead of waiting till the near-expiry date of your car insurance, why not start early to know your options? Some insurers (like us!) even provide reminders and perks for those who are thinking of switching car insurance. Get a quote here for your car today!
[End]
Information is accurate as at 7 January 2021. This policy is underwritten by Etiqa Insurance Pte. Ltd. (Company Reg. No. 201331905K). Protected up to specified limits by SDIC.
Tiq by Etiqa Insurance Pte. Ltd.
A digital insurance channel that embraces changes to provide simple and convenient protection, Tiq's mission is to make insurance transparent and accessible, inspiring you today to be prepared for life's surprises and inevitabilities, while empowering you to "Live Unlimited" and take control of your tomorrow.
With a shared vision to change the paradigm of insurance and reshape customer experience, Etiqa created the strong foundation for Tiq. Because life never stops changing, Etiqa never stops progressing. A licensed life and general insurance company registered in the Republic of Singapore and regulated by the Monetary Authority of Singapore, Etiqa is governed by the Insurance Act and has been providing insurance solutions since 1961. It is 69% owned by Maybank, Southeast Asia's fourth largest banking group, with more than 22 million customers in 20 countries; and 31% owned by Ageas, an international insurance group with 33 million customers across 16 countries.
Discover the full range of Tiq online insurance plans here.