Renovation of your home is one of the pivotal moments in your life. Not to be dramatic here, but depending on how well-prepared you are, it can either be an enjoyable journey and memory… or it can be a total nightmare. In this article, we will reveal some crucial tips to help you prepare and handle your home renovation project like a Pro, especially if you're a first-timer. Without further ado, let's dive it!
Planning your home renovation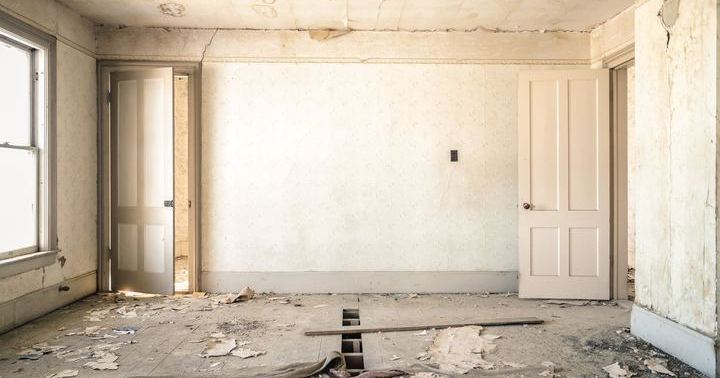 Image credit: Unsplash
Your home renovation can take longer than you think. Because usually, it is quite unlikely for you to accept the first interior designer's proposal you get.
Take your time to ask around, meet different interior design firms and compare their offers thoroughly before you rush into a decision. After all, you'll be spending a 5 or 6 digits to realise your dream home design, which you'll be stuck with for at least the next 5 to 10 years.
The time-consuming part of your home renovation is usually the design phase, because this is the part where you conduct in-depth research, and weigh the different designs based on your personality, budget, lifestyle, and the functionality you need the most. You may want to start off by exploring these handy home renovation apps to kick start your journey.
Don't rush your renovation
Do not rush yourself during this crucial phase, because once the renovation starts, it is going to be quite expensive to make any changes, not to mention the frustrating time delay. Don't say OK to everything your interior designer proposes just because the renovation package is appealing or because the interior designer sounds nice and assuring.
Especially when you're taking a renovation loan for your new home (on top of your mortgage loan!), you would not want to be stuck with a design you'll regret in years to come. We'll go into more details later on what you should avoid when planning and deciding on your interior design.
When to start planning your renovation?
It is crucial to start planning the moment you get your floor plan, and not wait until you get your keys. Because the more time you have, the more flexibility you can afford, the more mistakes you can avoid, and the more money you can save. In most cases, there will almost always be unforeseen delays. Start early to prevent an unnecessary mad rush, especially if you're renovating during the peak seasons.
How to save more on your home renovation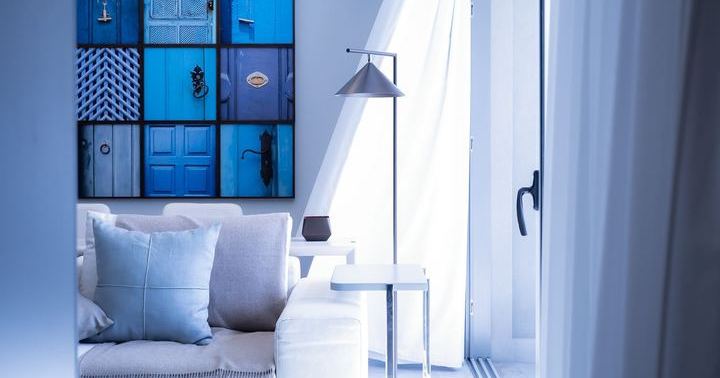 Image credit: Unsplash
The first thing to consider when planning and deciding on your renovation budget is to consider how long you will be staying in your home. If you're those who would stay put for a while, say at least 10 to 20 years, then it's worthwhile to splurge a little to realise your dream design.
But if you're the type who can't stay put for long, or if you are planning to rent out your home after 3 to 5 years, consider going for something minimalist and neutral. So you can market your home to a broader audience when the time comes.
Now let's go into the nitty gritty of the works to be done. There are a few major areas where you can substantially cut down your costs…
Your interior design theme
As much as you want your interior design to be up-to-date, be careful not to try and blend too many trends into your home. The key is to consider your interior design choices based on your personal needs, lifestyle, and budget. It is important that you choose a practical interior design style that will complement your lifestyle… or better, increase the value of your property.
Ceilings
One of the most standard stuff you'll see in an interior design proposal is the false ceiling or coved lighting ceiling. They sure look good but you need to consider the practicality too. Besides costing more, it will also make your living spaces look smaller… not to mention the hassle of cleaning them.
And if you're thinking of getting those fancy, elaborate chandeliers, be sure you (or your maid) have enough patience and discipline to clean them. Otherwise go for the more practical LED lighting which is easier to clean, cooler, sturdier, and most important of all, consumes less electricity and save you more money.
Flooring
When deciding on your flooring, take note that your interior designer or contractor state the specifications and costs of the materials clearly. Don't just say ok if they give you a price range. Ask for the dimensions of the tiles and the exact pricing you're getting them for. For a more cost (and time) efficient option, you can consider going for the waterproof and easy-to-install Vinyl flooring overlay instead of hacking your floor to replace with marble, mosaic, homogeneous tiles, etc.
Walls
Avoid going for designs that require hacking half a wall. This is a laborious and expensive job because the contractor would have to hack the whole wall down and then build up the half wall. If you're considering getting a feature wall installed, hold that thought and consider using creative furniture pieces and home decor instead to liven up your home.
As to whether you should paint your walls or use wallpaper, think long term. If you wish to use wallpaper, install only high quality wallpapers that do not curl or discolour in Singapore's tropical weather. Don't go for the so-called trending wallpapers because you'll never know how long a trend would last, or how fast you'll get bored with it. If the wallpaper discolours or peels off in the future, there's no guarantee that the particular wallpaper pattern or colour will still be in production.
For something hassle-free, choose the no-frill option of painting your home with the high quality Nippon Paint. Go for light neutral colors if you can, because it will make your home look larger and newer.
Storage
The first thing to take note of is whether your designer is proposing more storage than you need. Because the cabinetry are usually charged per foot run, they have a good reason to propose more storage in their proposal. Be sure to evaluate yourself the storage you really need, and don't just agree to the ID's proposal blindly, no matter how wonderful the 3D renderings or previous portfolio look, so you will not spend more on something you'll under-utilise in the future.
Designer Furniture
If you are into designer furniture and want that "Atas" (luxurious) look for your home, keep calm and don't go rushing to that fancy furniture boutique. Because you can actually pay a furniture contractor to customise such furniture for you. Just show them the pictures and the good ones would be able to model after the designs… so you can get them to custom make the designer furniture of your dreams at only a fraction of the costs. The other easy and more affordable option would be IKEA, of course. That said, watch the amount of furniture you plan to have. Because less furniture means less clutter, and that also means less cleaning needed.
Built-In Furniture
Another thing you should consider properly is whether or not you really need the built-in furniture (which are usually more expensive than store-bought ones) that you see in most interior design proposal.
The first factor to consider would be the size of your home. If you have a spacious home, feel free to go ahead with it. But if you have a relatively small home, the built-in furniture will actually restrict the design layout. In fact, it is pretty troublesome to replace them once they're in place, if you get bored of them, or when the design you choose goes outdated.
Kitchen
As mentioned earlier in the furniture section, be sure not to overkill when installing your kitchen cabinetry. Install only what you need to avoid paying for storage you would most probably under-utilise.
You can go for countertop microwave and oven to save the trouble of installing the built-in alternative. Though this may take up extra space on your countertop, it beats the hassle (and expenses) of getting proper contractor to safely bracket your microwave and oven into the cabinetry, and properly vent them to prevent potential fire hazard. For your countertop, if you want something fancy and highly customisable, you can go for acrylic solid surface like Corian or Hi-Macs.
Bathroom Accessories
If you wish to save money, another thing you can do is to buy the bathroom accessories yourself. But be sure to ask for your interior designer what to buy exactly, and try shopping at the vendors they frequent. This way you can get 5% to 10% discounts on the items (otherwise given to your ID as referral fees), and avoid buying the wrong sizes or types from other vendors.
If price is not an issue, and if you want hassle-free long-lasting bathroom accessories, you can go for Grohe, which is used in hotels around the world. Because even after years of using, your bathroom accessories will remain shiny, which means your bathrooms will always look newer than your neighbours. Other well-known brands include Duravit, Toto, Crestial, etc.
Extra renovation costs you can't ignore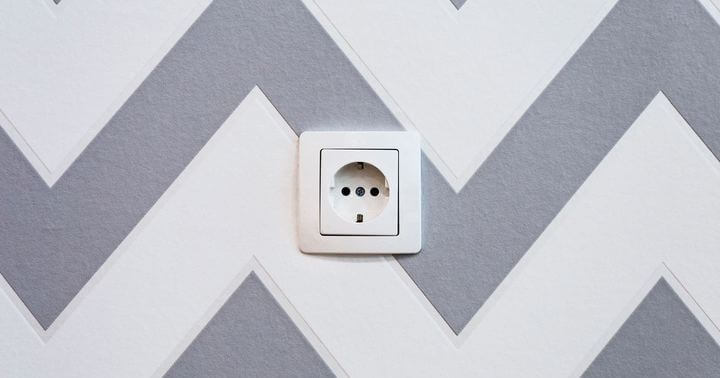 Image credit: Unsplash
Besides the costs involved in the interior design, there are a lot of not so obvious costs that you need to take note of… costs which can be quite substantial if you are not careful.
Electrical works for your home 
First of all, don't install too many electrical points in your home because each additional electrical power point means additional expenses and maintenance fee. Unless you expect your sockets to draw a significant amperage, there's no need to install too many if you're just using regular home appliances and electronics. Using a power strip extension cord / adapter is the more affordable option.
Wall concealment for electrical, telephone & LAN cables 
Make sure you don't overdo the concealment of your electrical, telephone, and LAN cables. Because this is pretty costly as walls have to be hacked to insert the cables and plastered back. Not to mention the hassle of hacking the walls again if you run into some electrical problems that affect the concealed wiring. The better way is to conceal your cables creatively with your furniture pieces.
Debris removal (Haulage)
Another cost to take note of is the debris removal (haulage) costs, which can range from $300 to $600, depending on the extent of your renovation. To be sure, call up your area's HDB Town Council to double check on the haulage fees. For condominium and landed houses, your contractor will outsource the debris removal, so it's better to call for some quotes yourself too, instead of just accepting whatever that's quoted.
#TiqOurWord Did you know one of the benefits covered by Tiq Home Insurance is 'Removal of Debris'? It is recommended to buy your home protection plan upon receiving your new home. Learn more.
Chemical wash
If you are doing a major renovation that involves plenty of flooring and painting, chances are, you'll need to have a chemical wash to clean the cement, paint, and grime marks throughout the house. Remember to check all your water holes to see if your contractor chuck any sand or cement inside them, to prevent unnecessary defects in the future, which can cost you a bomb to repair.
Renovation contract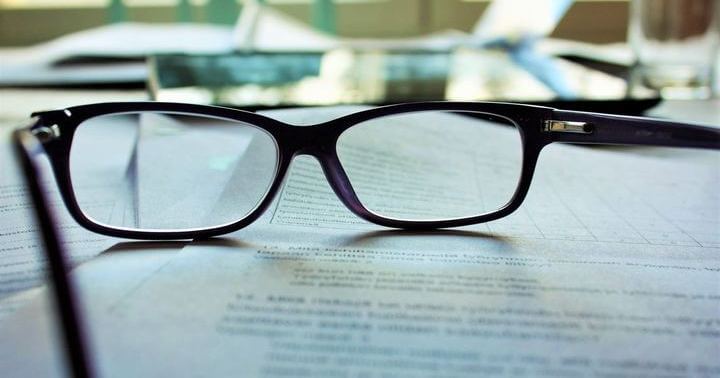 Image credit: Unsplash
Whether your interior designer is some kind of award-winning big shot or he's highly recommended by someone, you must check carefully (and fully understand) your renovation contract details. That means checking if your black and white includes the exhaustive list of works, materials, and all of the costs involved in the entire project.
As your renovation will go through a few different stages, be sure to see if your ID or contractor includes a comprehensive breakdown of the scope of renovation work (and costs) for each stage — including the design and space planning fees, consultation and project management fees, coordination charges… and of course, the labour charges, materials, fixtures, and accessories for each and every part of your home.
Always check and negotiate both schedule and payment terms before (and when) you sign the contract. I'm sure you have heard of homeowners who trusted their interior designer or contractor too much and paying them off too early… ended up getting delayed completion (and even non-completion) for their renovation.
And though it sounds like common sense, please make payment ONLY to the company, and not to the designer or contractor, no matter how much you trust them. If your interior designer or contractor promised you a discount during your consultation, check if they mentioned it in the contract too.
And of course, always ensure there are clear workmanship warranty and dispute resolution clauses included. Unless you're the 100% hands-off type, you might want to include a proper variation clause, which allows certain flexibility to make minor changes in the middle of your renovation project.
After your home renovation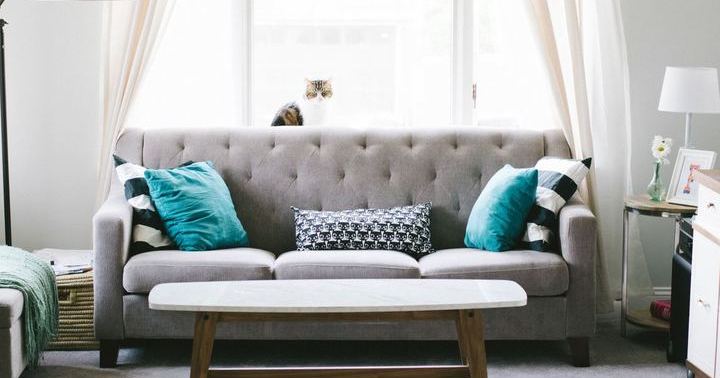 Image credit: Unsplash
Now this is the crucial phase before you make your final payment, so do not rush this. After the renovation, your interior designer will usually take you around your home one time for you to spot mistakes or unsatisfactory spots so they can rectify them promptly before they seek the full payment. But to be honest, just one walk around the house is not enough to spot everything. A better way is to spend a few days walking around your house, with as many people as possible, because you may miss something on your own.
Better still if you can stay a day or two in the house before making your final payment, so you'll notice little things that may cause you inconvenience, such as a leaking tap, a cabinet door that doesn't close properly, a power socket that stops working, etc…Take note of all your findings and make sure that your ID settles them… which he will, because he wants your balance payment to close the project and move on to other projects as soon as possible.
Keep these renovation tips in mind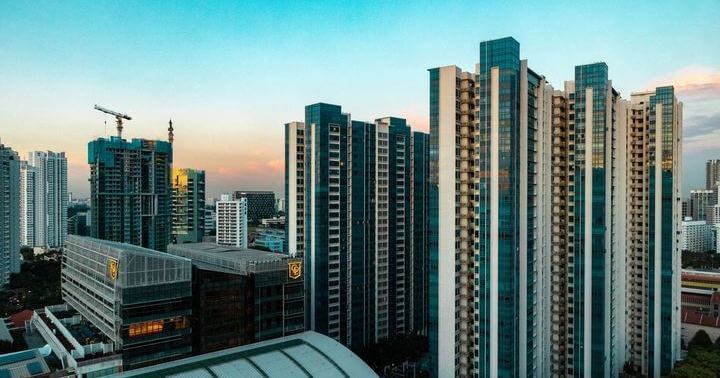 Image credit: Unsplash
The next thing to do is to make a custom checklist of your own and discuss with your spouse on your renovation plans, including research, sourcing of IDs and renovation contractors, planning or revising your renovation budget (and contract if you have), site inspection (yes, it is good to be present at least once at each stage of the renovation), etc. To avoid the hassle of researching for reliable IDs yourself, let RenoTalk screen the interior designers and contractors for you. Request personalised renovation proposals from honest and reliable interior designers here.
[End]
This article is contributed by RenoTalk and first appeared here. All information is correct as at the date of publication on 20 September 2019. This policy is underwritten by Etiqa Insurance Pte. Ltd. (Company Reg. No. 201331905K). Protected up to specified limits by SDIC.
Tiq by Etiqa Insurance Pte. Ltd.
A digital insurance channel that embraces changes to provide simple and convenient protection, Tiq's mission is to make insurance transparent and accessible, inspiring you today to be prepared for life's surprises and inevitabilities, while empowering you to "Live Unlimited" and take control of your tomorrow.
With a shared vision to change the paradigm of insurance and reshape customer experience, Etiqa created the strong foundation for Tiq. Because life never stops changing, Etiqa never stops progressing. A licensed life and general insurance company registered in the Republic of Singapore and regulated by the Monetary Authority of Singapore, Etiqa is governed by the Insurance Act and has been providing insurance solutions since 1961. It is 69% owned by Maybank, Southeast Asia's fourth largest banking group, with more than 22 million customers in 20 countries; and 31% owned by Ageas, an international insurance group with 33 million customers across 16 countries.
Discover the full range of Tiq online insurance plans here.