It's dirty, overcrowded and unsafe. You have heard tales of gender inequality, more so here than in other countries. You know someone who have visited this destination and suffered from diarrhoea. The thought of travelling to this incredible destination conjured images of haggling vendors and beggars on streets. Did India come to mind? If yes, please read on and be prepared to eradicate all misperceptions on the world's 2nd most populous country: India.
India is a poor country (not)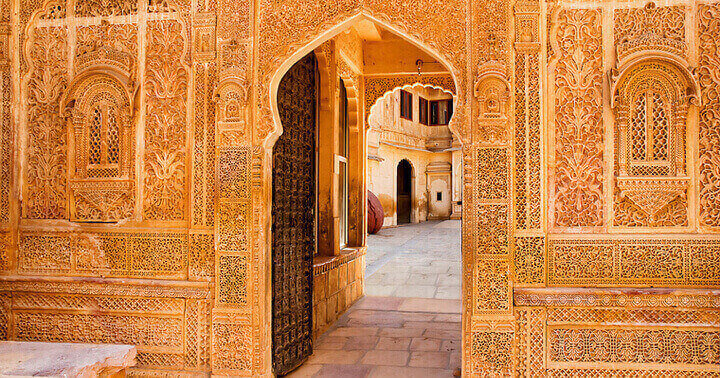 One of the common fears that people may have when considering India as a travel destination is the perception of the country being poor and not having adequate infrastructure and amenities to meet visitors' needs. Nevertheless, India is one of the fastest growing economies in the world, and there are great options that cater to different travel preferences.
Yes, there is great wealth disparity and many poor people in India. But the country is not as poor as you imagined.
For an extravagant trip, traverse India's expansive land aboard the Maharajas' Express – one of the 5 most luxurious trains in the world  – where one can expect the highest quality of hospitality, lavish suites, butler services and more. Indulge in palace hotels such as the impressive Taj Lake Palace  in Udaipur, Rajasthan or The Oberoi Rajvilas, which stretches across 32 acres of manicured gardens in Jaipur. Once the playground for Maharajas and monarch, palace hotels in India boast European architectural style blended with Islamic and Rajput influences.
#TiqOurWord Tipping  in India is not compulsory but it is customary to tip service staff (e.g. chauffeurs, tour guides, bell boys, etc.), especially if you are happy with the service rendered.
India is dirty and chaotic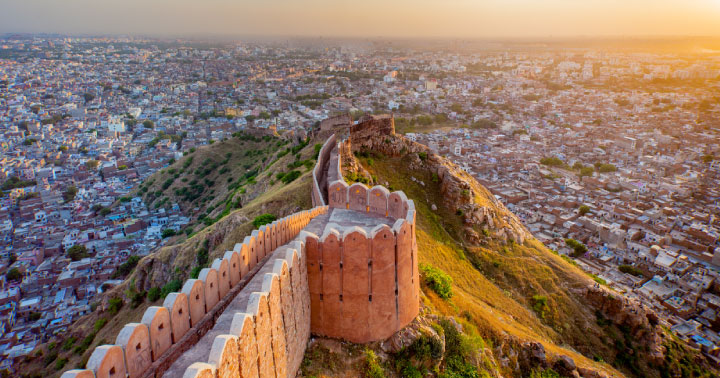 The streets of India are littered with smelly garbage, and animals roaming freely does not help with the noisy, congested traffic. You are not wrong to think of India as a chaotic and dirty place, but hey! That's just one side of it.
In the bustling cities, your five senses will be fully engaged but travel a bit further, and you may find your inner peace in one of the country's beautiful, natural landscapes. For an "Eat, Love, Pray" experience, check in to a yoga retreat centre such as the Atmantan  in Mumbai or simply relax aboard a deluxe houseboat in Kashmir that overlooks the Himalayan mountains.
#TiqOurWord Water is non-potable in India. Bring along water purification tablets (you can find Aquatabs in our local drugstores) and be mindful of what you consume. Also, don't forget a comprehensive travel insurance that covers overseas medical expenses.
Communication is a problem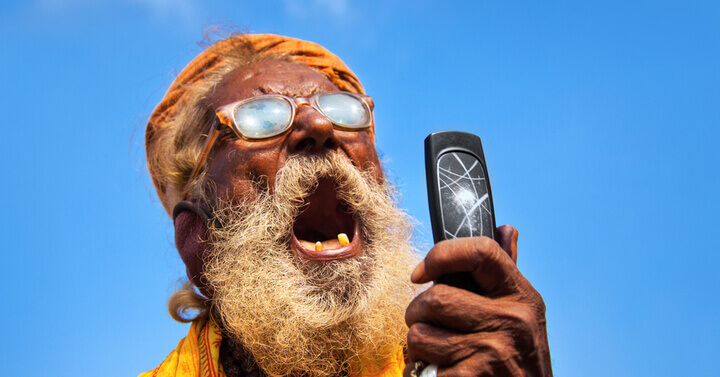 Did you know that more than 19,500  languages or dialects are spoken in India as mother tongues? In case you are worried about communication, don't be. Know that Hindi is the official language  of the central government in India, with English as a provisional official sub-language. English is pretty widely spoken in major cities. However, if all else fails, body language is an effective form of communication too. 
#TiqOurWord Everyone loves a good bargain, and negotiating (or haggling) is part of the Indian culture  – especially prevalent when you are doing your shopping in the markets. With Tiq Travel Insurance though, you don't need to haggle. Just choose what you like, and only pay for what you need. Learn more here .
Food option is minimal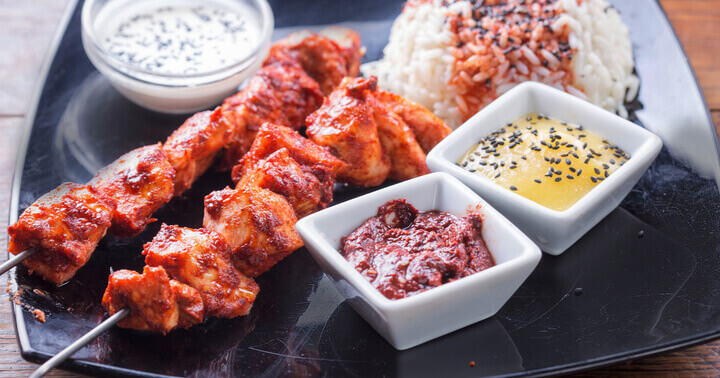 As Singaporeans, we love our food and it's understandable to worry about what we are going to eat during our trip and whether it would satisfy our palates. Well, contrary to thinking, India does not only offer curry dishes, and not all Indians are vegetarians. Depending on which part of India you are at, you will get to enjoy great food variety with a common point – spices. In addition to flavouring the food, spices are used for their medicinal benefits. And no, spices does not equal spicy.
#TiqOurWord Naans (bread) are commonly found in the northern region while rice is the staple in the southern region. If you are worried about not being used to Indian cuisines, bring along some snacks and instant noodles (we do the same too!)
Weather is bad – it's too hot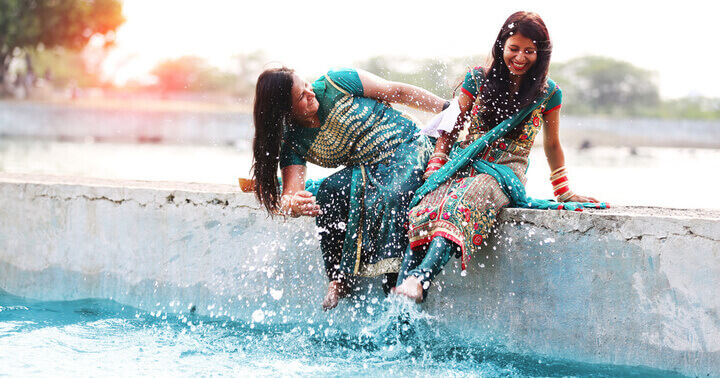 Depending on the regions, the hottest months in India fall between April to May and with temperature ranging from 32°C to 40°C, it may be indeed be a tad too hot to visit. If you are considering a leisure trip to India, the best time to go would be between October to March, as that'd would be coolest and driest period. However, do plan well and check in advance on the weather of your intended destination prior to travelling.
Plenty of scams going on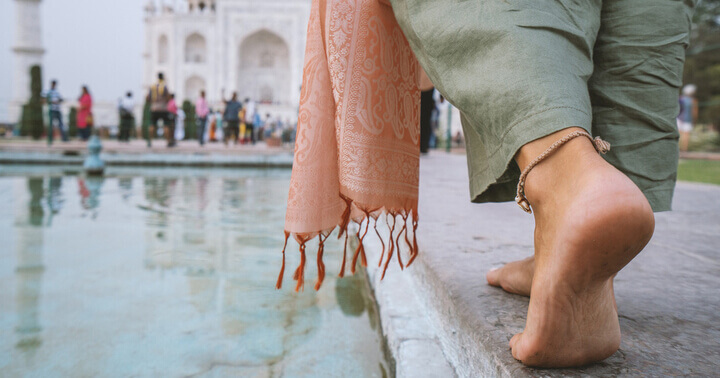 Heard too many stories of people getting fleeced for fake Pashmina (cashmere shawls) or the petty no small change scams and extorting road fees? Bad news travel fast, but the good ones tend to take a while. It is important to stay alert and always be mindful when you are travelling. However, do not let these negative stories deter you from visiting India. There are many untold stories of true hospitality and kindness too. If you are travelling with family, friendly cities such as Pune and Kolkata are recommended.
#TiqOurWord To test if a Pashmina is real, do the ring test . Slip the shawl through a small ring. Real pashminas will pass through the tiniest of rings.
India is much more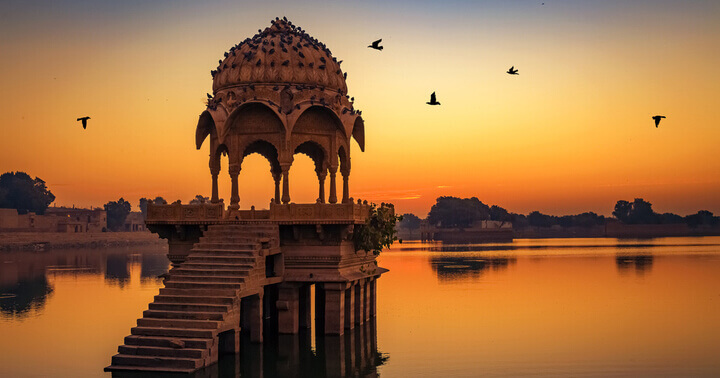 One thing for sure, there's more to India than meets the eye. This seventh-largest country (by area) in the world are used to misperceptions but as Mark Twain famously said, "Travel is fatal to prejudice, bigotry, and narrow mindedness… …" so we urge you to take a trip to the beautiful and incredible India, and learn the true beauty of this destination.
Let's celebrate World Tourism Day 2019! #WTD2019
World Tourism Day is commemorated each year on 27 September, with celebrations led by World Tourism Organization. Its purpose is to foster awareness among the global community of tourism's social, cultural, political and economic value and the contribution the sector can make in reaching the Sustainable Development Goals. This year, India will be hosting the celebrations with the theme 'Tourism and Jobs: A better future for all'. Join the celebration: #WTD2019 and don't forget to #TiqUsAlong!
[End]
Information is accurate as at 23 September 2019. This policy is underwritten by Etiqa Insurance Pte. Ltd. (Company Reg. No. 201331905K). Protected up to specified limits by SDIC.
Tiq by Etiqa Insurance Pte. Ltd.
A digital insurance channel that embraces changes to provide simple and convenient protection, Tiq's mission is to make insurance transparent and accessible, inspiring you today to be prepared for life's surprises and inevitabilities, while empowering you to "Live Unlimited" and take control of your tomorrow.
With a shared vision to change the paradigm of insurance and reshape customer experience, Etiqa created the strong foundation for Tiq. Because life never stops changing, Etiqa never stops progressing. A licensed life and general insurance company registered in the Republic of Singapore and regulated by the Monetary Authority of Singapore, Etiqa is governed by the Insurance Act and has been providing insurance solutions since 1961. It is 69% owned by Maybank, Southeast Asia's fourth largest banking group, with more than 22 million customers in 20 countries; and 31% owned by Ageas, an international insurance group with 33 million customers across 16 countries.
Discover the full range of Tiq online insurance plans here.