With Halloween just around the corner, the hunt is on for the biggest thrills in town. As it turns out, you don't always have to look far for your own horror story. Mishaps can quickly transform your home from a placid sanctuary into a living nightmare, and we don't mean ghosts.
Emergency Cash Allowance (ECA) was conceived with these scenarios in mind. Keep reading to discover 3 possible events where this benefit of Tiq Home Insurance can help.
What is Emergency Cash Allowance?
A first-in-class feature of Tiq Home Insurance by Etiqa, ECA is designed to maintain your peace of mind amidst catastrophe. Should your home be rendered completely uninhabitable by an Insured Peril as certified by Tiq, your policy grants you a cash allowance of S$5,000 within 24 hours of notification.
Insured perils include a wide range of destructive phenomena beyond your control, including falling trees and branches, theft by forced entry, fire and domestic explosions. While your policy does not insure against Acts of God, your extensive coverage already includes a large array of possible mishaps.
ECA ensures that you and your family enjoy comfortable accommodation and quick access to daily essentials, even before your insurance claims have been approved. That means panic has no time to find a foothold, even in the worst of circumstances.
If your home is at least 50% uninhabitable due to some Insured Peril, you are likewise eligible to receive S$2,500 in ECA.
ECA is distinct from Emergency Home Assistance (EHA), another great feature of Tiq Home Insurance that ensures you have professional help in resolving your insured home mishaps.
Uninhabitable? Not this house. On luckier days like this, it's hard to imagine your home falling into dilapidation. Before you chalk the thought up to paranoia, here are 3 disaster scenarios that are more likely than you think.
Horror story 1: Murderous mangoes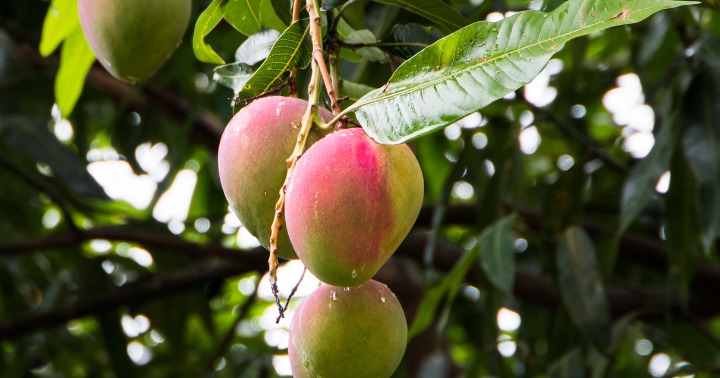 The mango tree by your bedroom window has been there for as long as you can remember. From childhood, you've watched it grow into its magnificent buttress, providing shade for pedestrians and lunch for squabbling mynahs. In this time, you've developed an attachment to the old tree. Unfortunately, the tree doesn't share your tender sentiment.
One stormy day while you're out of the house, as rain sheets downward in torrents from a blackened sky and a vengeful wind blows, your neighbours swear to you in the aftermath that they heard a creaking, followed by a thunderous smash.
Hurrying home after a frenzied phone call, you find the mango tree leaning uprooted against your block, an enormous arm embedded in what was once your home. The wall has caved inward under the sheer weight, the floors flooded with rain and the contents of broken pipes. Your heirloom furniture? You can't bear to think about it.
Where your bedroom and kitchen once were, lies the unwelcome visitor, boughs rich with ripening fruit. You think to yourself that there are much gentler ways to offer a gift of mangoes.
How ECA can help: As you regain your composure, you give your insurer a ring to check whether your policy will cover this mess. As it turns out, such events fall within the list of Insured Perils (why wouldn't they?), and you are also eligible for S$5,000 in ECA for your home being certified 100% uninhabitable, which is credited to you without delay.
With help on the way to extract the fallen tree, you and your quickly gathered family leave the premises and reserve temporary accommodation, knowing your home may not be ready for a while. Your Tiq Home Insurance claims are still in process, so the quick cash on hand ensures you have the means to live comfortably in the interim.
You thank your lucky stars for the foresight that led to purchasing Tiq Home Insurance for your home, and usher your loved ones to sanctuary with peace of mind.
Horror story 2: The exploding scooter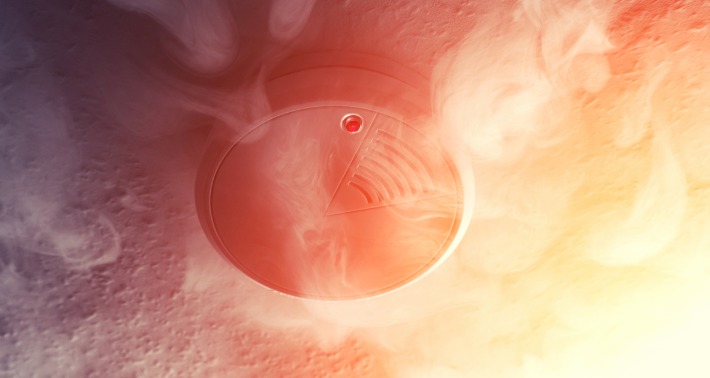 This one is hardly original. In the dark of the night, your dreams are interrupted by the distinct smell of smoke. Thick, suffocating smoke, flooding into the room from the gap below your door.
As the curtains smolder, a member of your family makes a frantic call to the fire department while another rushes to collect valuables: an heirloom, a marriage certificate… Meanwhile, you jostle everyone out of the house to wait for the fire brigade.
The fire is finally extinguished. Thankfully, your family is unscathed. Later, the cause is revealed: your over-charged personal mobility device (PMD). Despite your PMD's certification by the Consumer Protection Regulations and the affixed Safety Mark, no regulatory compliance could save your home from this freak incident.
How ECA can help: Nobody goes searching for misfortune, or expects something intended for convenience to eventually bring the opposite. But here's one thing that won't backfire: your home insurance plan.
With your belongings insured by your policy, you not only recover their material worth but also their value to you. The additional cash allowance gives your family a hand in recovering from disaster together.
From better digs while you rebuild your home to purchasing a new and improved PMD, the extra cash can go a long way.
Horror story 3: Contamination zone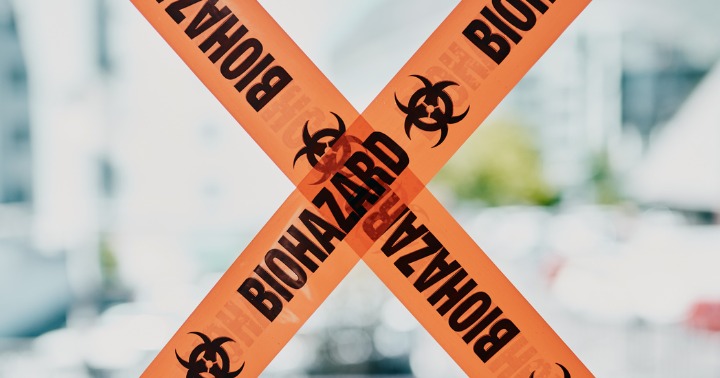 Remember the Punggol sewage disaster of 2015? A young couple, excited to be visiting their build-to-order flat for the first time, were dismayed to discover the premises flooded with sewage after a pipe had become choked, causing backflow into the new home.
More recently, the infamous Punggol made the news again in 2019 when a concealed sewage pipe in an HDB flat collapsed, leading to flooding and damage to the resident family's property.
If it's happened once, it can happen again. Punggol resident or otherwise, it pays to have the right protection.
How ECA can help: In such cases, the Housing Development Board (HDB) will assess the repairs on a case-by-case basis, sometimes assisting with or even fully reimbursing any needed maintenance work.
If your belongings sustain damage from such unforeseen circumstances, Tiq Home Insurance ensures you have everything you need to restore order to your home.
Repair works can be noisy and disruptive to your everyday life. With ECA, your family enjoys the financial flexibility of moving out temporarily while HDB or your contractor resolves the problem.
#TiqOurWord Caught in a home emergency? Emergency Home Assistance provides round-the-clock help with your home repair needs, be they electrical, locksmith, pest control or plumbing.
Backed by a team of seasoned contractors, we are with you from start to finish, till your home is as you remember it. Click here to find out more.
About Tiq Home Insurance
Built with your comfort in mind, Tiq Home Insurance takes home protection to the next level. Besides Emergency Home Assistance and Emergency Cash Allowance, your policy features flexibility and choice in your coverage.
Keep your calm in calamity with up to S$1,000,000 coverage for Renovation and up to S$150,000 for Contents, with up to S$1,000,000 in Worldwide Personal Liability. Lots of zeroes, so your home always feels 100% safe.
Read more about this competitive home insurance option here.
End
Information is accurate as at 15 October 2020. This policy is underwritten by Etiqa Insurance Pte. Ltd. (Company Reg. No. 201331905K).
Tiq by Etiqa Insurance Pte. Ltd.
A digital insurance channel that embraces changes to provide simple and convenient protection, Tiq's mission is to make insurance transparent and accessible, inspiring you today to be prepared for life's surprises and inevitabilities, while empowering you to "Live Unlimited" and take control of your tomorrow.
With a shared vision to change the paradigm of insurance and reshape customer experience, Etiqa created the strong foundation for Tiq. Because life never stops changing, Etiqa never stops progressing. A licensed life and general insurance company registered in the Republic of Singapore and regulated by the Monetary Authority of Singapore, Etiqa is governed by the Insurance Act and has been providing insurance solutions since 1961. It is 69% owned by Maybank, Southeast Asia's fourth largest banking group, with more than 22 million customers in 20 countries; and 31% owned by Ageas, an international insurance group with 33 million customers across 16 countries.
Discover the full range of Tiq online insurance plans here.