A family trip is always tricky, especially for the one that's organising because you are likely to try make everyone happy, and end up being the miserable one. Well, the key lies in prioritising and having a variety of activities to accommodate different interests, especially when you are travelling with your parents and/or young ones. This holiday season, we narrowed down five family-friendly holiday destinations for you and your loved ones with recommended activities based on convenience, ease of travel, safety and fun. Bringing your lovely parents and children out can be an easy, fun and fulfilling experience!
1. Bali, Indonesia
Bali, again?! Come on, before we stereotype this well-loved holiday destination by Singaporeans, we have our reasons for recommending the 'Land of the God'. Been there, done that for the following?
 Beach parties, water sports and hipster cafes
Cultural activities such as visiting temples and watching the traditional Balinese dance
Relax in a pool villa and wake up to a view of the beach, rice terrace and/or paddy fields
Savour the yummy Babi Guling (suckling pig) and crispy dirty duck at Bebek Bengil
What else?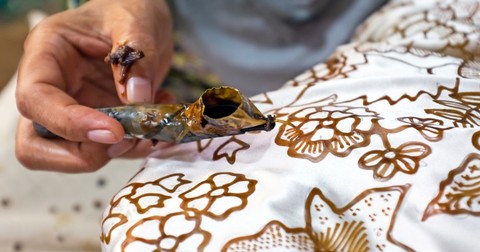 Batik-painting at Bali
Here're some not so common but super fun, family-friendly activities in Bali:
Trek up a volcano for a beautiful sunrise view and soak in a hot spring (offered by various tour operators) – The hike will take about 2 hours, depending on one's fitness level.
Soak in holy spring water at Tirta Empul Water Temple
Explore Ubud on a half-day electric bike tour with the elderly and young
Learn how to do basic batik painting, and let mum or grandma surprise you with their skills!
Aside from the above-mentioned, the proximity and convenience of Bali does make it a great family-friendly holiday destination for Singaporeans. Agree?
2. Victoria, Australia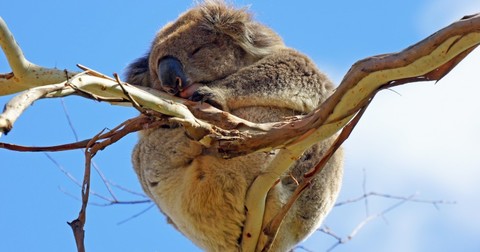 Sleeping Koala in a Blue Gum Tree, Great Ocean Road, Australia
You know how parents are like. They like to share with their friends and neighbours on where they have been, and Australia is a good one. We recommend you fly into Melbourne and take a road trip down one of the world's most scenic coastal drives along the Great Ocean Road in Victoria, Australia.
Self-drive vs Day tour = Savings vs Convenience
With car rental rates in Australia so pocket-friendly starting from just AUD39 (~S$38.62) per day, self-driving is a good option for a flexible holiday with a customised itinerary to suit you and your family's needs and interests. For those who don't drive, you may consider hopping on a mini bus tour for groups with a size of up to 24 people. This day trip tour package to the Great Ocean Road is inclusive of lunch so you don't have to rack your brains on where and what to eat. So convenient!
#TiqOurWord While Apollo Bay is our favourite for a panoramic view of the harbour and coastline from Mariners Lookout, the highlight of your Great Ocean Road trip is surely the Twelve Apostles!
3. Lopburi Province, Thailand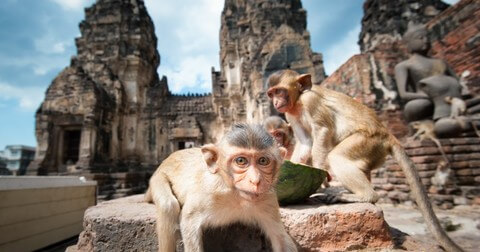 Phra Prang Sam Yod, Lopburi Province
How about flying to Bangkok for a family trip? Before you start to click on the 'X' button on the top right of the page… WAIT! We have a great itinerary that can satisfy the shopping divas, history buff, all-time foodies, nature lovers, and delight the children at the same time!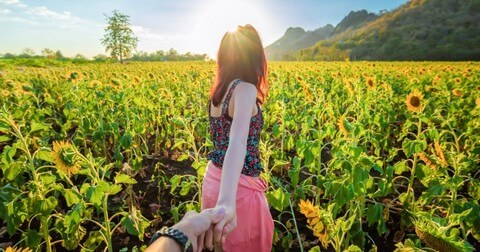 Sunflowers in bloom, Lopburi Province, Thailand
An itinerary that can satisfy a group with different interests!
We cannot please all but we can try. 
 In addition to visiting Bangkok city, a recommended one week trip with your parents, or even grandparents at the Land of Smiles should include a visit to Lopburi Province in Central Thailand! The ancient town of Lopburi is easily accessible from Bangkok via a 2-hour train ride that would pass by Ayutthaya city, a UNESCO World Heritage Centre, worth a pit-stop too!
Lopburi are known for three wonders, namely rich history, monkeys (check out Phra Prang Sam Yod a.k.a. the Monkey Temple), and sunflowers that usually bloom from November to February! Here's a perfect combination of city, country and edutainment for all ages.
4. Penang, Malaysia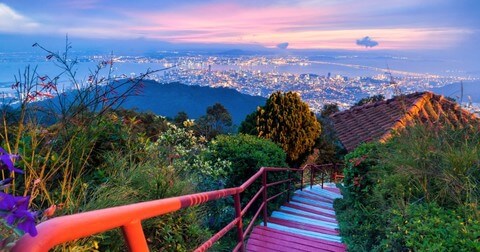 Georgetown, Penang
If time is limited, a short family trip to Penang actually makes for a great long weekend holiday. Just a mere 1 hour 20 minutes plane ride away from Singapore, Penang has much similarity with Singapore so that our parents will feel at ease, and at the same time, enjoy delicious food that they perceived to be of the long-lost taste of their younger days.
You are probably no stranger to the fun places at Penang such as the street art, modern cafes, and the famous Kek Lok Si Temple, one of Southeast Asia's largest Buddhist temple but … …
Did you know Penang has one of the world's steepest funicular rail?
For a stunning view overlooking Penang, head up to Penang Hill with your family in one of the world's steepest funicular rails. For those who loves the thrill of bargaining, check out the various night markets such as Macallum Street Night Market and Farlim Night Market for affordable finds. Be sure to try some Penang laksa, char kway teow and chendol that's quite different from what we have here in Singapore!
5. Taichung, Taiwan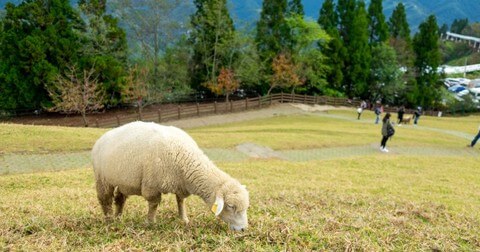 Cingjing Farm, Taichung
From natural landscapes like Cingjing Farm, to endless bingeing at those atmospheric night markets and exploring the Carton King Creativity Park where everything is made of cardboard, Taichung has so much to offer for you and your family. Most importantly, you can get around on an affordable private hire that's perfect for your family in anticipation for any complaints of exhaustion from travelling.
The cost of private hires in Taichung typically start from 3,300 NTD (~S$146.49) for a group of up to 8 guests per vehicle per day, which works out to be only ~S$18.31 per person – very value-for-money! You can also customise your itinerary with your English-speaking driver and tour guide!
#TiqOurWord Altitudes in mountainous areas like Cingjing Farm could rise up to 1,748 meters above sea level and this could exacerbate any underlying cardiac or pulmonary disease in elderly of ages over 60. Don't forget to take necessary precautions with a travel insurance that covers pre-existing medical conditions, just like the new Tiq Travel Insurance by Etiqa!
So, what will your pick be from these 5 family-friendly places for a group holiday? Before you go ahead and book your flight tickets, we have another tip for you – bring along a letter from the doctor in case of any emergencies if either of your parent or grandparent has any pre-existing medical condition. Bon voyage and don't forget to purchase your travel insurance before taking off!
Did you know that Tiq Travel Insurance covers pre-existing medical conditions for travellers, an essential feature that is not commonly offered in local travel insurance coverage? You will also have the flexibility to customise your travel insurance plan with add-ons such as child education and pet hotel cover. Find out more!
[End]
Information is accurate as at 18 December 2018. This policy is underwritten by Etiqa Insurance Pte. Ltd. (Company Reg. No. 201331905K). Protected up to specified limits by SDIC.
Tiq by Etiqa Insurance Pte. Ltd.
A digital insurance channel that embraces changes to provide simple and convenient protection, Tiq's mission is to make insurance transparent and accessible, inspiring you today to be prepared for life's surprises and inevitabilities, while empowering you to "Live Unlimited" and take control of your tomorrow.
With a shared vision to change the paradigm of insurance and reshape customer experience, Etiqa created the strong foundation for Tiq. Because life never stops changing, Etiqa never stops progressing. A licensed life and general insurance company registered in the Republic of Singapore and regulated by the Monetary Authority of Singapore, Etiqa is governed by the Insurance Act and has been providing insurance solutions since 1961. It is 69% owned by Maybank, Southeast Asia's fourth largest banking group, with more than 22 million customers in 20 countries; and 31% owned by Ageas, an international insurance group with 33 million customers across 16 countries.
Discover the full range of Tiq online insurance plans here.