Deepavali in Singapore is a beautiful time. Each year, the Festival of Lights rotates around to beautiful light displays all along Little India. Here, traditional shopfronts, once drab, now burst to life in the colours of the occasion.
Although our country observes Deepavali with a public holiday, the festival is not as widely understood here as it should be. Here are 5 things you probably didn't know about Deepavali.
#1 The Festival of Lights celebrates the sun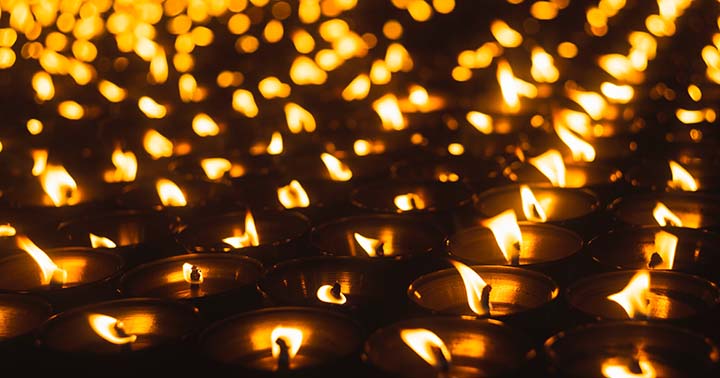 Image credit: Unsplash
As you may guess, Deepavali – or Diwali, as it is better known in other parts of the world – comes from India. While the true origins of Deepavali remain shrouded in mystery, it is likely a fusion of harvest festivals throughout the country.
Today, the celebratory practices surrounding Deepavali pay tribute to the sun as the giver of life and energy, and to whom a good harvest is attributed. The festival is commonly emblemised with lamps, known to revelers as diyas. These oil lamps symbolise parts of the sun and are placed throughout homes, public spaces and temples at night.
This year, Deepavali falls on Monday, 24 October 2022.
#2 The religious tales associated with Deepavali are as diverse as they are compelling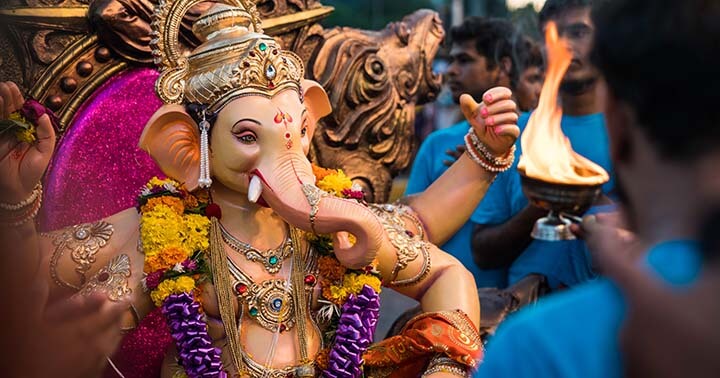 Image credit: Unsplash
In Northern India, beliefs surrounding the occasion feature Rama-Chandra, the seventh incarnation of Lord Vishnu, the Preserver. Deepavali sees his return to Ayodhya after 14 years in exile, having defeated demons and the demon king, Ravana. On his return, the people of Ayodhya light ghee diyas in celebration. This story symbolises the victory of light over darkness.
Meanwhile, Southern India remembers Deepavali as a celebration of Lord Krishna's defeat of Asura Naraka, a powerful Assam king who held his people captive. Western India commemorates Deepavali as the day Lord Vishnu sent the demon, King Bali, to preside over the nether world.
Whether Indian Hindus celebrate the occasion for any combination of these, Deepavali celebrations almost invariably invoke Lakshmi, the Hindu goddess of happiness and good fortune. It is believed that she roams the earth during the festival and enters houses that are pure, clean and bright.
Read more: We Thought We Knew India Until We Travelled There
#3 Hindus aren't alone in celebrating Deepavali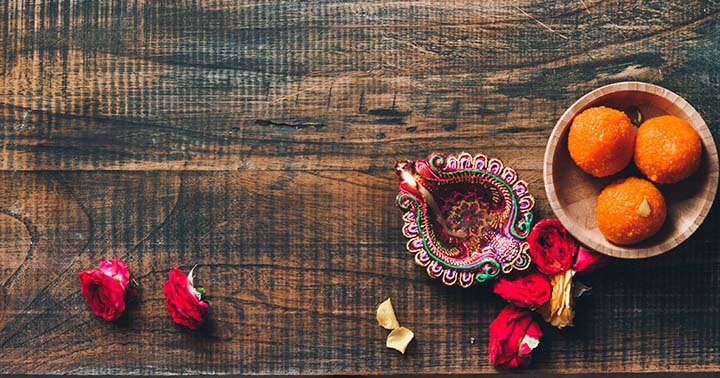 Image credit: Unsplash
Given how widely Deepavali is observed in India, the 5-day festival has turned into something of a national event involving more than just followers of the Hindu faith. In Jainism, Deepavali marks the spiritual awakening (nirvana) of Lord Mahavira in 527 B.C..
Indian Sikhs honour Deepavali as the day that Guru Hargobing Ji, the Sixth Sikh Guru, was freed from imprisonment. Indian Buddhists celebrate the occasion under a different name, Ashok Vijayadashami, meaning the day the Emperor Ashoka became Buddhist.
In Singapore, Hindu families join others around the world to light up their home, exchange gifts, share feasts and perform prayers (also known as Pooja) to deities. On the eve of the festival, many throng Little India to shop at the district's bazaars and take photos of the stunning street light-up.
#4 Did we mention the art?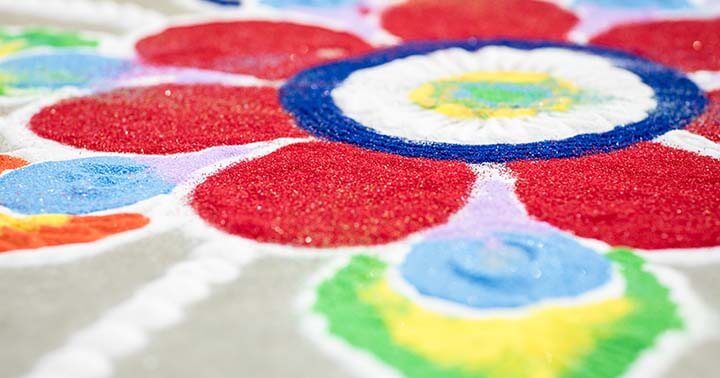 Image credit: Unsplash
If the light displays on Little India and the beautiful diyas lining the temples don't take your breath away, then wait till you see the rangoli. Rangoli are traditional, colourful patterns assembled on the floor using any combination of coloured rice, dry flour, coloured sand and flower petals.
You'll find them at doorsteps to observant households and at entrances to temples. And they aren't just for looking pretty – each design passes from one generation to the next so their significance is all at once religious, traditional and familial.
#5 Deepavali is a time for renewal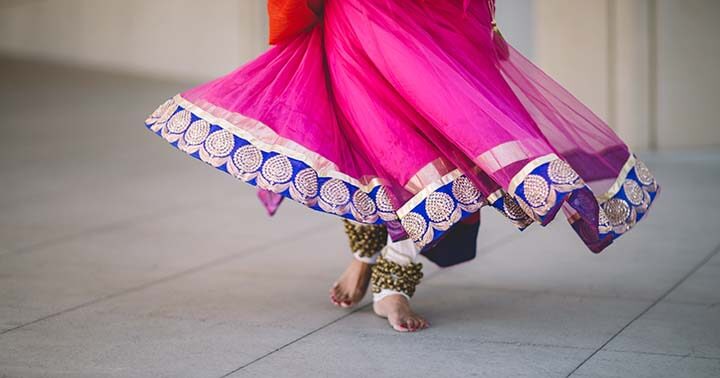 Image credit: Unsplash
Much like any festive occasion, Deepavali is a time for new beginnings. In anticipation of the festival, revelers work on paying off old debts and cleaning their workspaces and homes. New clothes are bought or fashioned, and gifts prepared for exchange. In general, festive seasons can be heavy on the pocket. Lucky for you, we've got amazing tips on how to save for the occasion.
#TiqOurWord Speaking of renewal, there's no better time to give your protection needs a once-over, than this festive season. Read more about our products and services here. In particular, don't forget to review your life insurance and we'll tell you why here.
Lights, camera, action!
We hope you learnt something new about this beautiful festival! This Deepavali, why not head to Little India to soak up the atmosphere and enjoy the traditional snacks on sale? We at Tiq bid you happy exploring!
[End]
Information is accurate as at 19 October 2022. This policy is underwritten by Etiqa Insurance Pte. Ltd. (Company Reg. No. 201331905K). Protected up to specified limits by SDIC.
Tiq by Etiqa Insurance Pte. Ltd.
A digital insurance channel that embraces changes to provide simple and convenient protection, Tiq's mission is to make insurance transparent and accessible, inspiring you today to be prepared for life's surprises and inevitabilities, while empowering you to "Live Unlimited" and take control of your tomorrow.
With a shared vision to change the paradigm of insurance and reshape customer experience, Etiqa created the strong foundation for Tiq. Because life never stops changing, Etiqa never stops progressing. A licensed life and general insurance company registered in the Republic of Singapore and regulated by the Monetary Authority of Singapore, Etiqa is governed by the Insurance Act and has been providing insurance solutions since 1961. It is 69% owned by Maybank, Southeast Asia's fourth largest banking group, with more than 22 million customers in 20 countries; and 31% owned by Ageas, an international insurance group with 33 million customers across 16 countries.
Discover the full range of Tiq online insurance plans here.