Whether you are planning to buy a resale Housing Development Board (HDB) flat or already staying in one for quite some time, here are some common problems of 'old' homes in Singapore that you should know, so as to avoid household inconveniences or even accidents before they happen. Read on to learn more about the "areas of concern" within an aged home!
Cracked or uneven floor tiles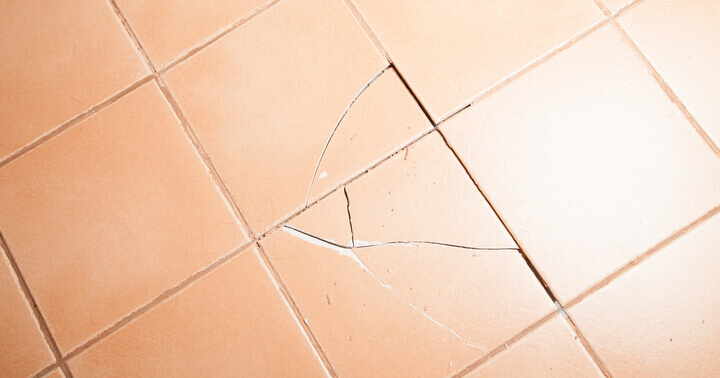 Most of the HDB flats' floors are finished with concrete cement or ceramic tiles. Over time, some of these floors may have cracks or become uneven. When the temperature dips, tiles may even dislodge! These defects are unpleasant and unsafe, especially if there are broken tiles.
If you are staying in an old HDB flat that's 15 years or older and face such a situation, you will have to engage a profession home contractor on your own and seriously consider replacing your tiles. Replacement of tiles can be costly, ranging from a four to five figures bill, depending on the size of your room/flat.
Sagging doors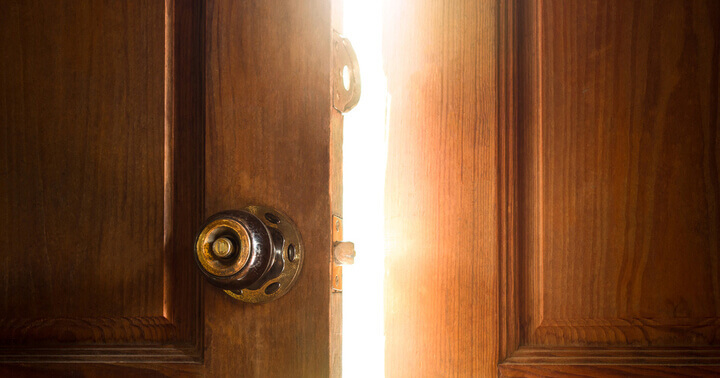 Door can sag in their frame and become misaligned with the latch over time. While some sagging doors can be easily fixed by adjusting the loose hinges, you are recommended to consult a professional for greater peace of mind. Imagine a sagging front door that causes you to be locked out, you wouldn't like that, right?
#TiqOurWord With Tiq Home Insurance that offers 24/7 Emergency Home Assistance, you can be easily bailed out of locksmith issues such as being locked out of home!
Damaged electric wiring and sockets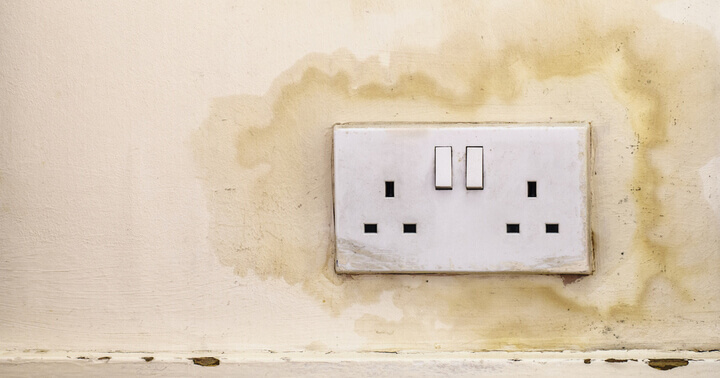 Did you know that only 10 per cent of people who experience electrocution survive and, even then, they are likely to experience health problems? Last year, a suspected electrocution incident in a Lakeside flat resulted in 3 fatalities.
We are not trying to be morbid here, but as time goes by, things do start to disintegrate.
Do check that your electric wiring and sockets are in good working condition to avoid electric leakage that could lead to potentially fatal electric shocks or even a fire-related accident. If you are hiring someone to do electrical works, do ensure that they are (Energy Market Authority) EMA-licensed.
#TiqOurWord Water heaters are prone to fires because they generate a lot of heat, which gets trapped near their electrical wiring. Remember to switch off the water heater when not in use.
Also, you should have a comprehensive home insurance, ideally one that provides emergency cash allowance readily in the event your home is uninhabitable due to an insured peril such as a fire. Did you know that the overall number of fire incidents in Singapore in 2019 increased by 7.8% as compared to the previous year? There were actually 1,168 fire incidents that occurred in residential premises. It's better to be safe than sorry!
Choked or leaking pipes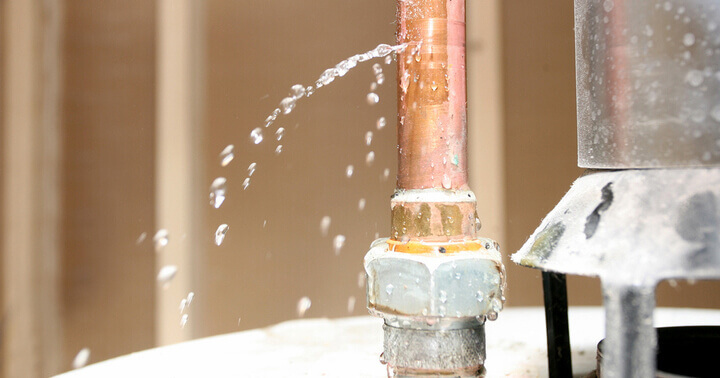 A family staying in Ang Mo Kio suffered stink and filth from the sewage for two days that overflowed from a clogged pipe in their master bedroom. Old flats are prone to low water pressure and leaking pipes or cracked toilet bowls. Even if the pipes are working well, the wafting scent of ageing pipes in the toilet may require renovation and maintenance.
It is best to get these repaired before the problem becomes bigger, otherwise, clogged sewage or burst pipes can cause flooding in the unit, ruining the furniture and floors. In case you're placing hopes on the Home Improvement Programme (HIP) by HDB to put all things in order, you should know that HIP covers only the essentials. Everything else that boils down to renovation and maintenance will have to come out from your own pocket.
In a HDB flat, homeowners should ensure that water pipes and sanitary pipes are in good working conditions. Some home insurance like Tiq Home Insurance by Etiqa covers household inconveniences such as plumbing issues under our Emergency Home Assistance benefit (EHA).
For those who signed up for a 3- or 5-year plan, you will get EHA – a 24-hour one-stop home repair service that covers up to S$200 per event and up to 4 events per year. The best part? We help you to arrange home repair services and they pay for it!
Damaged walls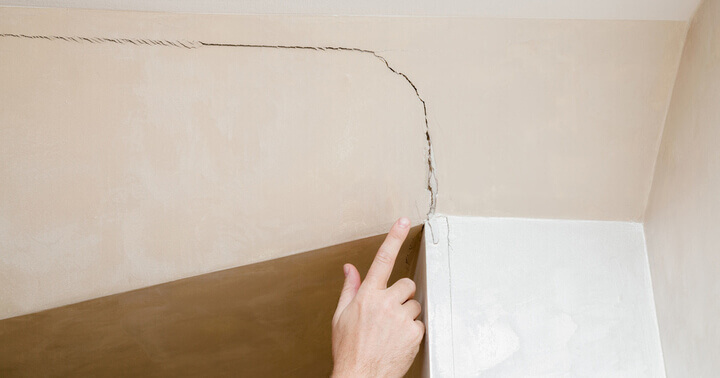 Sometimes, the walls of your home may be damaged by a neighbour from hell or found to be stuffed with newspaper by an errant contractor but most commonly, wear and tear causes hairline cracks and/or water stains on your walls.
Be sure to check your wall and ceiling from time to time, as these are integral aspects of your home that can be expensive to repair. If you are a potential buyer who spots any of these problems, you should factor the cost of repair and consider carefully whether to go ahead with the home purchase.
Maintenance is key
Now that you have a better idea of the common problems to look out for in an ageing HDB flat; your attention, time and money spent on routine care and minor repairs can protect the value of your flat.
Of late, there has been a number of old HDB units being sold for record prices that hit the million, followed by flat revamp that resulted in stunning transformation. Such 'makeover' requires significant renovation effort, and a comprehensive home insurance can come in handy.
With Tiq Home Insurance, one can choose to protect your renovation up to S$180,000 for HDB units and up to S$1 million sum insured for condominiums or landed properties.
A comprehensive home insurance like Tiq Home Insurance has much to offer, beyond just fire protection. It also offers benefits that deal with common daily inconveniences such as a leaking pipe or even accidental breakage of mirrors or fixed glass. Learn more about Tiq Home Insurance here!
Ever heard of the adage "Old is gold"? We totally agree, especially when it comes to our precious home. So, take extra care to maintain and protect your home today.
[End]
Information is accurate as at 20 February 2021. This policy is underwritten by Etiqa Insurance Pte. Ltd. (Company Reg. No. 201331905K). Protected up to specified limits by SDIC.
Tiq by Etiqa Insurance Pte. Ltd.
A digital insurance channel that embraces changes to provide simple and convenient protection, Tiq's mission is to make insurance transparent and accessible, inspiring you today to be prepared for life's surprises and inevitabilities, while empowering you to "Live Unlimited" and take control of your tomorrow.
With a shared vision to change the paradigm of insurance and reshape customer experience, Etiqa created the strong foundation for Tiq. Because life never stops changing, Etiqa never stops progressing. A licensed life and general insurance company registered in the Republic of Singapore and regulated by the Monetary Authority of Singapore, Etiqa is governed by the Insurance Act and has been providing insurance solutions since 1961. It is 69% owned by Maybank, Southeast Asia's fourth largest banking group, with more than 22 million customers in 20 countries; and 31% owned by Ageas, an international insurance group with 33 million customers across 16 countries.
Discover the full range of Tiq online insurance plans here.