As petrol prices continue to increase, electric cars are looking more and more attractive with the various incentives offered by our government. If you are thinking of jumping on the bandwagon to switch to an electric car, read on to learn more about this greener vehicle option and whether it is time to get one now.
Competitive pricing
With the increasing availability of electric cars in the local market , electric car prices are getting more competitive! One of the latest high-powered electric car models (that hits 100kmh in 3.3 seconds!) would cost less than $160,000 before COE – "it's basically a super sports car at half the price!"
Besides the price, other factors that you should note include the range of the electric car and the power consumption; i.e. how long the car can travel on a full charge and how much electricity is require, etc.
Lower maintenance
Did you know that recharging an electric car is cheaper as compared to conventional vehicles as the cost of electricity per km is much cheaper than petrol? With the increasing number of charging stations in Singapore, you no longer have to worry about running low on 'electricity'.
Electric cars are also easier and cheaper to maintain as they have fewer moving parts, which means lesser wear and tear components.
#TiqOurWord Did you know that Singapore will be phasing out internal combustion engine (ICE) vehicles to fully electric vehicles by 2040? You can receive a rebate of up to 45 per cent on the Addition Registration Fee through the EV Early Adoption Incentive, which will narrow the upfront cost gap between electric and ICE cars!
Environmentally-friendly
You may have already heard about the Singapore Green Plan 2030, where our government plans to achieve net-zero emissions and enhance the country's liveability by the year 2030. This plan includes adopting greener means of commuting and all new cars registered from 2030 will have to be "cleaner energy models".
As electric cars run on electricity, which is a cleaner energy source that emits zero pollutants, you'd be doing your part to help Singapore be greener if you drive an electric car.
Challenges of owning an electric car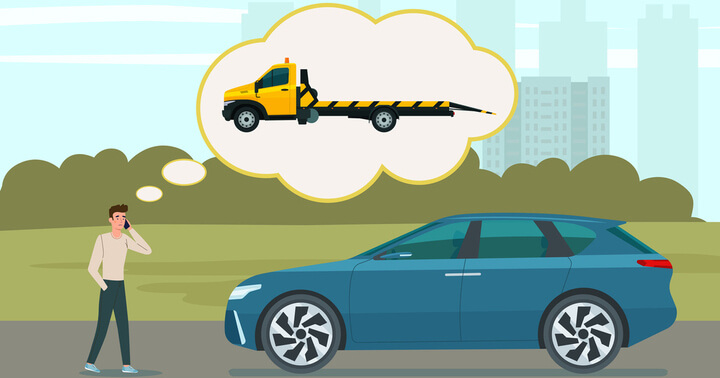 With the early adoption incentives and greater sustainability in the long run, electric cars do look attractive but before you jump on the bandwagon, you should also be aware of some potential challenges of owning an electric car:
Lack of charging infrastructure
While the number of charging points at public carparks and private premises have been increasing, with plans to setup 60,000 charging points by 2030, there are only 1,700 charging stations currently available in Singapore. The lack of charging stations is an important concern, as deep discharging (aka your car running out of power completely) can cause the battery cells to deteriorate and reduce performance in the long run.
With the recent spate of car fires in Singapore, it is important to access fire risks of any vehicle that you plan to purchase. As electric cars run on Lithium-ion batteries, there is always that risk of fire hazard because these batteries are combustible.
It is, however, good to note that electric car poses much lower risks of fire explosions as compared to conventional vehicles. At this point, we can't help but to emphasise on the importance of having adequate car insurance.
#TiqOurWord Tiq by Etiqa offers affordable and fuss-free Private Car Insurance with three levels of cover. Choose Third-Party Fire & Theft or a Comprehensive car plan that includes coverage for loss or damage by fire. Learn more now
Is it worth buying an electric car yet?
While you weigh out the options of purchasing an electric car, do consider the overall costs and sustainability in the long run. Regardless of your final decision, always remember that safety takes first priority when you are on the road, and a reliable car insurance will make all the difference.
 [End]
Information is accurate as at 18 February 2021. This policy is underwritten by Etiqa Insurance Pte. Ltd. (Company Reg. No. 201331905K). Protected up to specified limits by SDIC.
Tiq by Etiqa Insurance Pte. Ltd.
A digital insurance channel that embraces changes to provide simple and convenient protection, Tiq's mission is to make insurance transparent and accessible, inspiring you today to be prepared for life's surprises and inevitabilities, while empowering you to "Live Unlimited" and take control of your tomorrow.
With a shared vision to change the paradigm of insurance and reshape customer experience, Etiqa created the strong foundation for Tiq. Because life never stops changing, Etiqa never stops progressing. A licensed life and general insurance company registered in the Republic of Singapore and regulated by the Monetary Authority of Singapore, Etiqa is governed by the Insurance Act and has been providing insurance solutions since 1961. It is 69% owned by Maybank, Southeast Asia's fourth largest banking group, with more than 22 million customers in 20 countries; and 31% owned by Ageas, an international insurance group with 33 million customers across 16 countries.
Discover the full range of Tiq online insurance plans here.