In 2019, there were 7,822 road accidents resulting in injuries AND fatalities. That comes up to about 21 of such incidents a day! Would you know what to do if you get into a car accident? If you hesitated for even a little bit, read on for an easy guide on what to do.
If the car accident is minor, vehicle damage is minimal and nobody else is involved, you can probably leave the scene without having to do anything but nurse a bruised ego.
Having said that, scratching your bumper is certainly not the same as crashing your car into a lamp post or rear-ending another vehicle. What should you do in such cases then?
Step 1: Keep calm and assess casualties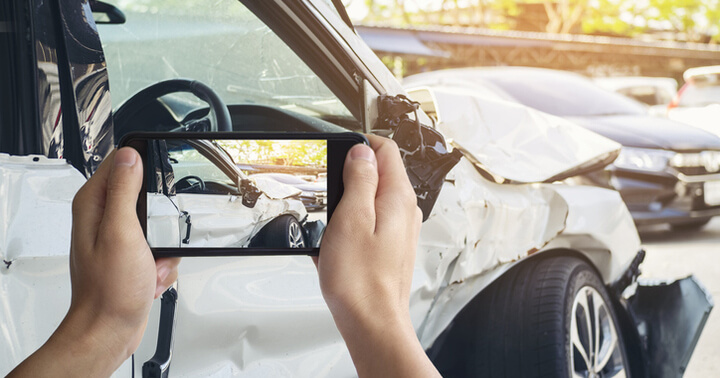 Safety always comes first. Check if anyone is injured, yourself included, and call 995 for an ambulance if required.
Do you need to call the police? You do only if the accident involves:
Fatalities
Victims with injuries requiring hospitalisation or 3 or more days of outpatient medical leave
Pedestrians or cyclists
Damage to government property or vehicles
A hit-and-run
Foreign-registered vehicle (i.e. Malaysian vehicles)
If any of the scenarios above applies to you, do make a police report as soon as you can and ensure that it is done within 24 hours!
#TiqOurWord Got into an accident with a Malaysian vehicle? If you have comprehensive private car insurance and depending on the damages involved, it may be well worth claiming against your own policy (though at the risk of your NCD) instead of dealing with the hassle and uncertainty of approaching the insurer in Malaysia.
Step 2: Assess damage and exchange information
Now that you've ascertained that nobody is hurt and emergency services aren't required, it is time to turn your attention to your beloved car.
As much as possible, do not move your vehicle before you start gathering evidence. Save any relevant dashcam footage and take as many photos as you can to document the car accident.
This includes wide angle shots of the accident scene and its surroundings such as the vehicles and lane markings, debris, weather and road conditions. It would be good to have close-up and medium-range shots of vehicle(s) damages, licence plate numbers, etc. Also, take note of the time, date and location of the car accident.
It may be stressful if your car accident is obstructing traffic but keep your cool and stay safe! Place a hazard sign at least 20m behind your car and try to take all the necessary photo evidence quickly before moving your vehicle to the road shoulder.
Next, exchange details with the other driver (if any) as well as any other eyewitnesses including passengers and bystanders. This includes their:
Full name
NRIC number
Contact number
Home address
Insurer details
If there are no injuries and damages are minimal, you may want to opt for a private settlement instead of filing a claim with your insurance company. But note that you should still gather all the information above before deciding what to do after.
#TiqOurWord Did you know it is a violation of the Traffic Act when you refuse to exchange particulars after a traffic accident? If you meet someone who refuses to cooperate, call the police as it constitutes as a hit-and-run.
Step 3: Contact your insurer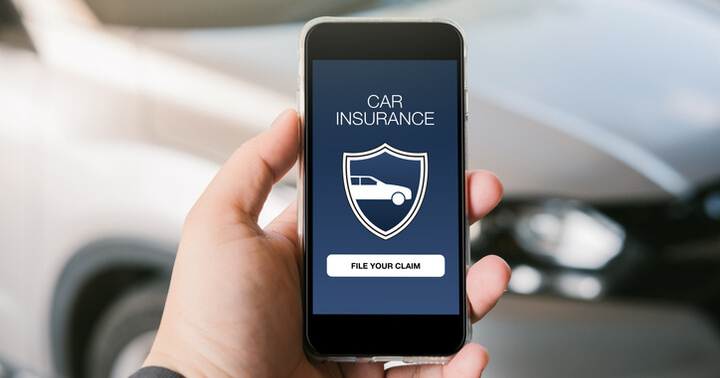 Stuck in the middle of nowhere and require towing services? Call your car insurer.
Unsure of what to do next? Call your car insurer.
Decided on a private settlement? Call your car insurer.
Yes, you read that last point right. Always report all accidents to your insurer even if you don't intend to file any claims.
First of all, this protects you in the event that the other party backtracks on the settlement and files a claim against you. Secondly, not disclosing your accident history also compromises your No Claim Discount (NCD) and gives your insurer the right to reject any future claims made by you for that incident.
Do also ensure that you report all accidents by calling an authorised workshop within 24-hours of the car accident, or by the next working day (usually excluding Saturdays, Sundays and public holidays).
#TiqOurWord It pays to be safe, opt for the NCD Protector add-on that allows you to protect your hard-earned NCD, even if claims are made against your policy. Terms apply. Learn more here!
Step 4: Bring your car to an authorised workshop (if needed)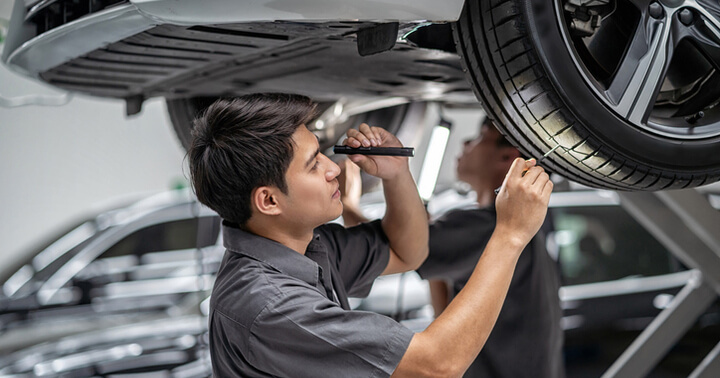 After you have made a car accident report with your insurer, you can proceed to fix the damages on your car.
To minimise complications, always bring your car to an authorised workshop for repairs. Do not be tempted by offers of low prices at other workshops that may at best, complicate your damage claims and at worst, turn out to be scams. If in doubt, always check with your car insurer for advice.
Sometimes, sending your car to an authorised workshop has its perks too. Vehicle repairs carried out at Etiqa's authorised workshops come complete with a 9 month warranty. What's more, you can enjoy a 30-minute fast claims approval for own damage repair claims under S$5,000 – only at Etiqa's authorised workshops.
If you still prefer to head to your own trusted workshop, Tiq by Etiqa's Comprehensive Private Car Insurance plan offers the "My Workshop" add-on that allows you to send your car to any workshop of your choice.
#TiqOurWord With Tiq Everyday Deals, save up to 20% on Private Car Insurance by applying the coupon code "CAR-20" before you checkout!
Getting into a car accident may be unfortunate, but it doesn't have to be complicated or scary as long as you are prepared. With the monsoon season in full swing, drive safe and take care on the roads!
 [End]
Information is accurate as at 15 December 2020. This policy is underwritten by Etiqa Insurance Pte. Ltd. (Company Reg. No. 201331905K). Protected up to specified limits by SDIC.
Tiq by Etiqa Insurance Pte. Ltd.
A digital insurance channel that embraces changes to provide simple and convenient protection, Tiq's mission is to make insurance transparent and accessible, inspiring you today to be prepared for life's surprises and inevitabilities, while empowering you to "Live Unlimited" and take control of your tomorrow.
With a shared vision to change the paradigm of insurance and reshape customer experience, Etiqa created the strong foundation for Tiq. Because life never stops changing, Etiqa never stops progressing. A licensed life and general insurance company registered in the Republic of Singapore and regulated by the Monetary Authority of Singapore, Etiqa is governed by the Insurance Act and has been providing insurance solutions since 1961. It is 69% owned by Maybank, Southeast Asia's fourth largest banking group, with more than 22 million customers in 20 countries; and 31% owned by Ageas, an international insurance group with 33 million customers across 16 countries.
Discover the full range of Tiq online insurance plans here.