Nobody wishes to get into a car accident but (touch wood!) in the unfortunate event where something like this happen, what should you do? While it is mandatory for every private car owner in Singapore to be covered by car insurance, a private settlement between the involved parties could be a better solution in some situations as listed below. Read on to find out!
First things first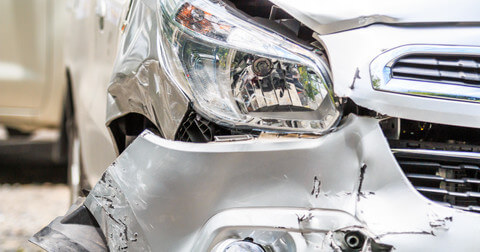 In the event of a car accident, here's what you need to do:
Exchange particulars with the parties involved in the car accident
Take photos of the accident scene and any vehicle damage. Do note down the vehicle numbers as well.
Inform your insurer, seek further advice and call for a tow-truck. Avoid delays and report the accident to your insurer within 24 hours or by the next working day.
When should you make a police report?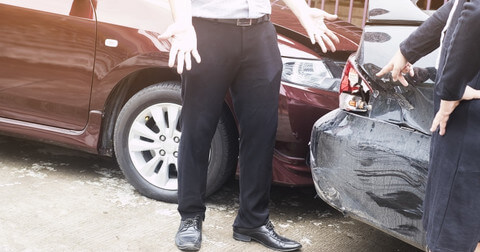 You should make a traffic police report as soon as possible or at least within 24 hours of the car accident if it involves:
Fatality or cases where there are injuries sustained
Damage to government property, a foreign registered vehicle
A pedestrian or a cyclist
A case of a hit-and-run accident
What if the car accident is a minor one? Should you go ahead and file your claims from your insurer and risk affecting your No Claims Discount (NCD) or should you opt for a private settlement? Read our checklist to understand the several factors involved before making a decision!
#1 The accident is uncomplicated
What's classified as an uncomplicated car accident? For example, if only your car is involved and there are no injuries sustained by you, that's considered uncomplicated. Similarly, if there are only two cars involved and it's a case where neither party are injured and there is only minimal damage to your vehicle, this can be classified under an uncomplicated accident .
#TiqOurWord Proceed with caution as the afflicted party could go back on the private settlement agreement and decide to involve the insurance companies instead for a number of reasons, E.g. if they feel the aftereffects of the accident such as pain hours or a day later, or if they've calculated the damage of the accident to amount to much more.
#2 You've filed for other car accidents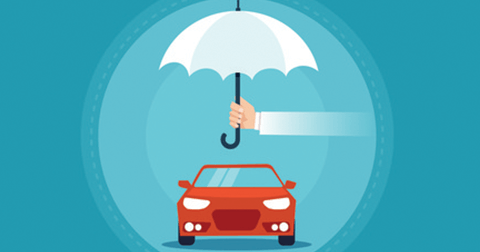 The number of your insurance claims could lead to a hike in your insurance premiums. In Singapore, if one files for more than two claims, it may be difficult to purchase a car insurance as a high claims record signals to the insurance company that one has a high-risk profile, which they might not be keen to insure. As such, you may want to consider private settlement whenever the situation allows.
#3 Protect your No Claim Discount (NCD)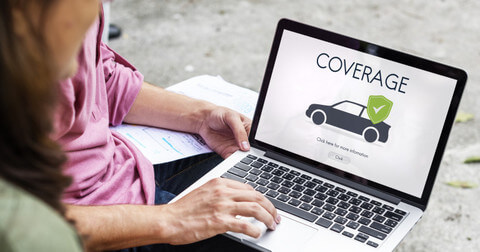 For soon-to-be car owners, a No Claim Discount (NCD) is a discount on your private car insurance premium if you did not make any claims on your policy during the current period of insurance. Did you know that you're entitled to 50% NCD under Optional Coverage with nominal premium upon renewing your Private Car Insurance policy with Etiqa Insurance? This discount can be a considerable amount, so it may not be worth submitting a claim for small repairs as this could mar your driving credibility.
#4 If you're paying high excess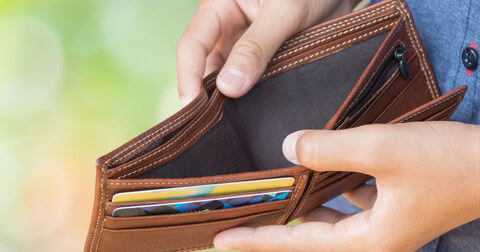 Some car owners choose to pay a higher excess in a bid to reduce their annual premium. If your claim is small, it might not make sense to submit a claim since you'll need to account for the high excess while at the same incurring the risk of losing or getting a lower NCD. To illustrate, if your damage amounts to S$1,500 and your excess is S$500. What you're able to claim via your car insurance provider would is S$1,000. However, if due to this claim, your NCD drops by say, 30%. This means you could possibly add an estimated S$300 to your annual premium.
A loading may also be imposed by your insurance company, which could be another S$100 more per annum. In the following 3 years, you'll thus pay more than the amount you claim. As such, if your accident claim is a minimal sum, say, it may not be a valuable option for those already paying high excess as the high excess plus risk of forfeiting your NCD is taken into account.
Assess the situation and weigh your options
One con of handling the car accident claim privately would be the cost. Before reaching out for private settlement, do consider the above options to see what works best for your situation. If you're the liable party in the accident, paying the other party's repair claims out of your own pockets could be a hefty sum. Either way, you'll need to declare the accident to your car insurer. Remember, always drive safe, stay alert and don't use your smartphone when you are driving!
Enjoy up to 30% off with daily coupon grab on Etiqa's quality car insurance that offers fast claims approval in 30 minutes. Buy online now! Terms apply.
Information is accurate as at 16 May 2019.