Single women are more independent and empowered in today's modern world. Whether you're a single parent or college student, being single comes with its own unique challenges, especially when you're the only one making a living, paying bills and buying groceries. Here are five money-saving tips to make the most out of your money and time while being single.
Invest in yourself
We heard of online retail therapy, binge watching movies and indulging in your favourite food as ways to make yourself feel better after a long day of working or after a bad breakup. It's good to treat yourself once in a while, but you risk denting your bank account if things get out of hand.
Instead, use the money to invest in yourself. For example, cook your own food to practice a healthier lifestyle, consistently workout or meditate at home, and read books to expand your knowledge.
Manage your own money
Through proper money management, you can be financially free or start a business to become your own boss. It takes hard work and lots of financial planning.
ELASTIQ makes things easier for you. With this flexible Whole Life Insurance Savings Plan, you get guaranteed 1.80% p.a. for the first 3 years before earning crediting rates based on market rates – with your capital guaranteed. ELASTIQ lets you withdraw money without any penalty or interest clawback 90 days after the policy issue date. And you can top up the money anytime. Your money, your rules!
Start an emergency fund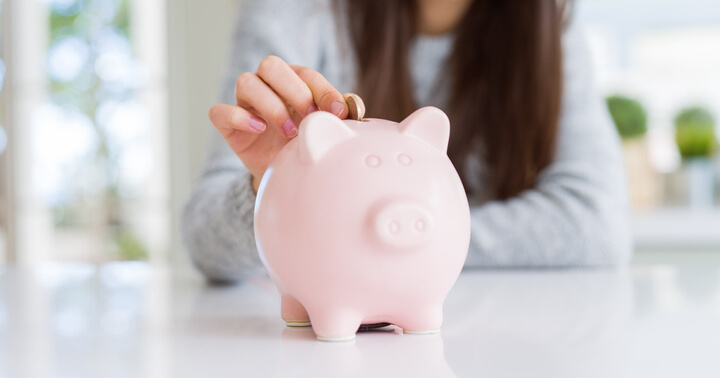 Create an emergency savings fund that is enough to support you for at least six months. The rule is simple: You cannot touch the money in this fund. You can only use it for unexpected situations such as medical emergencies, car repairs or when you're between jobs.
For single women, the daily expenses might not be much. But do take a look at your monthly needs such as housing, food and utility bills. Then, multiply that by six. That's how much you need in order to have financial stability.
Invest for the future
Investing for the future and paying off debt might not be your main priority right now. But lack of planning can set you back tens of thousands of dollars once you get older. Couples have the potential to create a savings account from either or both of their incomes – an option that is not available for single women.
The key is to make the money work for you while you work on other areas of your life. With Tiq 3-Year Endowment Plan, you can do just that! Start saving from just S$10,000 and receive high guaranteed returns of 1.68% p.a. after a short 3-year maturity period. You also get life protection and Financial Assistance Benefit for the Novel Coronavirus (COVID-19).
#TiqOurWord Not sure if it's right for you? Find out the 3 important things you need to know before getting an endowment plan.
Put your passion to work
What you do after your 9-to-5 job affects what your future will be. Is there a hobby that you wanted to try but never had the chance? Writing a blog, making YouTube videos, starting your own online shop… now's the perfect time to explore.
Not only can these be an outlet to express yourself, you can also use the skills to create multiple incomes. Here are some of the best platforms for online courses to learn new things. Get on with it!
The best time to start is now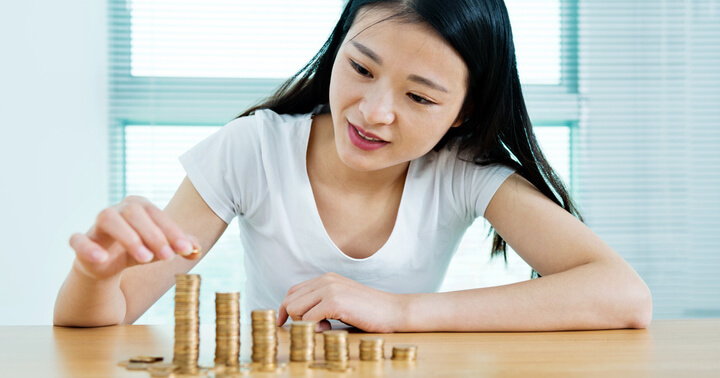 No doubt, being single can be challenging. But as single women, it's time we rise up to the challenge and take back control. Start small – start any way you can. It can be daunting at first, especially with loans, rentals and taxes looming each month. But Insurance Savings Plans at Tiq by Etiqa can help you secure your future goals. You will be one step closer to the life that you've always dreamt of.
[End]
Information is accurate as of 5 January 2021. This policy is underwritten by Etiqa Insurance Pte. Ltd. (Company Reg. No. 201331905K). Protected up to specified limits by SDIC. As buying a life insurance policy is a long-term commitment, an early termination of the policy usually involves high costs and the surrender value, if any, that is payable to you may be zero or less than the total premiums paid. You should seek advice from a financial adviser before deciding to purchase the policy. If you choose not to seek advice, you should consider if the policy is suitable for you. This advertisement has not been reviewed by the Monetary Authority of Singapore.
Tiq by Etiqa Insurance Pte. Ltd.
A digital insurance channel that embraces changes to provide simple and convenient protection, Tiq's mission is to make insurance transparent and accessible, inspiring you today to be prepared for life's surprises and inevitabilities, while empowering you to "Live Unlimited" and take control of your tomorrow.
With a shared vision to change the paradigm of insurance and reshape customer experience, Etiqa created the strong foundation for Tiq. Because life never stops changing, Etiqa never stops progressing. A licensed life and general insurance company registered in the Republic of Singapore and regulated by the Monetary Authority of Singapore, Etiqa is governed by the Insurance Act and has been providing insurance solutions since 1961. It is 69% owned by Maybank, Southeast Asia's fourth largest banking group, with more than 22 million customers in 20 countries; and 31% owned by Ageas, an international insurance group with 33 million customers across 16 countries.
Discover the full range of Tiq online insurance plans here.