Limited Time Deal! Get the assurance of term life insurance with greater savings today! With ePROTECT term life, you can enjoy up to 18% premium discount* throughout your policy term. Terms apply. Find out more
Protect the life you've built
While you enjoy life's mini victories and continue to strive for your goals, don't forget to protect what you've already achieved. Life insurance can protect your assets and those that you love without breaking the bank.
How our term life insurance helps you to manage your existing loans and protect your family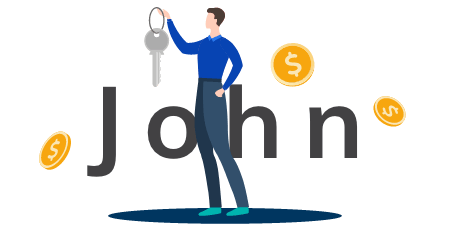 38 years old • Senior Engineer • New homeowner
"I don't want to burden my loved ones with mortgage
loan. I want to ensure that they always have a roof
over their head."
Protected with ePROTECT term life
John just took up an $1 million mortgage loan to purchase his new home. He decided to get a 5-year renewable ePROTECT term life plan with a sum insured of $1 million, equivalent to his loan.

This ensures him that his family can pay off his mortgage loan if anything happens to him. In case of a terminal illness, he will also have financial support for medical and living expenses.

• • • •

With ePROTECT term life
Life coverage of $1 million over 5 years
His family will not be left with debt or worries for living expenses if he passed on.
Terminal Illness
A lump sum payout allows John and his family to manage his income loss and medical costs while maintaining quality of life if he becomes terminally ill.
Total & Permanent Disability (TPD)
Helps him and his family adjust to a new life in case an accident cause him to be permanently disabled.
Extra support during COVID-19
Financial Assistance Benefits for COVID-19 and side effects of the vaccine that gives John better peace of mind.
•
•
•
•

Low commitment with great savings
From as low as
$1.55/ day

Yearly Commitment
$567

Based on $1 million cover (5-year renewable term plan) for 38 year-old non-smoking male.
• • • •

In the event of death or terminal illness
Nobody wishes for bad things to happen, but if John becomes terminally ill when he is 40 years old, he will be able to receive up to $1 million in claims to help him and his family manage his medical and living expenses.

The payout sum will also help him to preserve the home that he painstakingly built. John and his family need not worry about mortgage repayments or be forced to sell the home, as the payout sum can cover his mortgage loan.
• • • •
Pro Tip: Buy a fixed term policy at a younger age and secure your premium across the period you choose.

More complimentary cover, less stress. With Financial Assistance Benefits for COVID-19 and side effects of the vaccine, we hope this gives you better peace of mind. Read more here
Designed to suit your needs. Choose short-term to lifetime coverage, according to your needs.
Wide coverage with no medical examination required1.

Wide Coverage Options
Up to S$2 million sum insured, no medical examination required1. You can also enhance your protection with the optional Critical Illness rider2.

Choice of commitment period
Choose a term plan with 5-year renewable term3 or 20-year fixed term to be covered till 65 years old.

Greater Savings
Secure your premium with a fixed term policy at a younger age across the period you choose

Guaranteed renewals
Ensures that you get the cover that you need as you age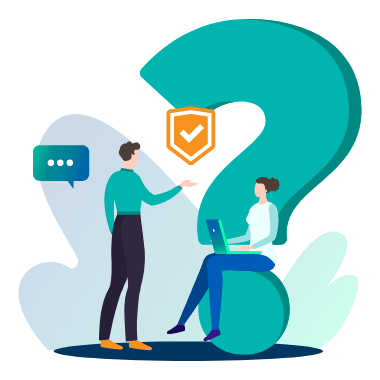 Unsure of how much life insurance you need?
Simply answer a few questions on LIA life insurance calculator to better understand your financial protection needs.

The LIA Protection Gap Study3 shows that an average adult needs a life protection that's 9 times of your annual income.


* Based on $50,000 cover (5-year renewable term plan) for 19 year-old non-smoking female.
1 Refer to FAQ below for more information
2 Optional Add-on riders, available for DIRECT – Etiqa term life plan
3 At an updated premium at age of renewal
4 Based on LIA recommendation for an economically active adult from the Protection Gap Study 2017
Don't be shy, we're here to help
Have an enquiry, not sure what's best for your needs? Speak with us.
×

Get In Touch
Make an appointment for a callback or feel free to reach us at +65 6887 8777.
Frequently Asked Questions
With DIRECT – Etiqa term life and ePROTECT term life, you can get up to S$1.5 million of coverage without the need for a medical check for customers up to age 40 and in the pink of health. If a medical check is required, we will bear the cost. For customers above age 55, the allowable limit for purchase without medical check-up is S$100,000.
Yes, if you fulfil the following requirements:
• You are a Singapore resident with valid NRIC or FIN.
• You are between the age of 19 and 65 years old.
• You are a tax resident of Singapore.
• You have resided in Singapore for 182 consecutive days on day of insurance purchase.
• You are proficient in spoken or written English.
• You are not an undischarged bankrupt.
• You are not purchasing this plan to replace any existing policy with Etiqa or other insurer(s).
To file for a claim, written notice must be given to us within 3 months of the occurrence of the claim event. The claimant must supply at his/her own expense, all certificates, information and evidence required by us for assessment of the claim. We reserve the rights to conduct a post-mortem and we will bear the expenses.
Information You Might Find Useful
Looking for lower coverage and optional Critical Illness rider? Check out
DIRECT – Etiqa term life plan for sum insured of up to $400,000.

What they say about our term life insurance
Important notes:
This policy is underwritten by Etiqa Insurance Pte. Ltd. This content is for reference only and is not a contract of insurance. Full details of the policy terms and conditions can be found in the policy contract. The information contained on this product advertisement is intended to be valid in Singapore only and shall not be construed as an offer to sell or solicitation to buy or provision of any insurance product outside Singapore. You should seek advice from a financial adviser before deciding to purchase the policy. If you choose not to seek advice, you should consider if the policy is suitable for you. This policy is protected under the Policy Owners' Protection Scheme which is administered by the Singapore Deposit Insurance Corporation (SDIC). Coverage for your policy is automatic and no further action is required from you. For more information on the types of benefits that are covered under the scheme as well as the limits of coverage, where applicable, please contact us or visit the Life Insurance Association (LIA) or SDIC websites (www.lia.org.sg or www.sdic.org.sg ). As term life insurance has no savings or investment feature, there is no cash value if the policy ends or if the policy is terminated prematurely. Information is correct as of 20 May 2021. This advertisement has not been reviewed by the Monetary Authority of Singapore.

Be the first to know
Get the latest promotions and news

Please share with us which topics interest you:
All
Financial Planning
Health & Wellness
Travel & Leisure
For the Millennials
Promotions & Giveaways
I consent and agree for Etiqa Insurance to collect, use and disclose the personal data above for the purposes of validation and sending, via telephone calls and text message. Read Etiqa's Privacy Policy [here]