Countdown to the festive season is underway and everyone is dreaming of a white Christmas. Imagine a season filled with catchy jingles, snow and fuzzy sweaters. Are you prepared for another crazy Christmas? Here, we list the best Christmas travel destinations in Asia.
"Ho – Ho – Hold up! A white Christmas in Asia. For real?"
Most people won't think of an Asian country when they think of a white Christmas. The images of pine trees, snowy mountains and warm fireplaces do not really adhere to the Asian atmosphere. Ha – that's what you think! In Asia, Christmas celebrations light up the cities in different ways depending on the regions and cultures. This makes for an exciting season of merriment and gift-giving. Before you decide where you want to celebrate the festive season, check out these (literally) cool places to visit around Asia.
1. Jeju Island, South Korea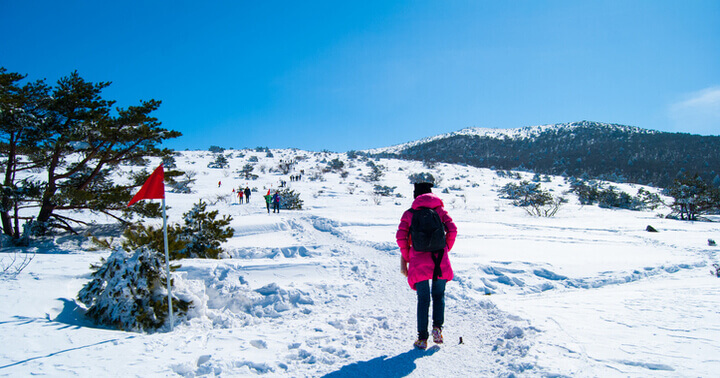 Away from K-pop and the bustling Seoul metropolitan lies the island of Jeju, a volcanic landscape showcasing craters and caves. Known for its beautiful beaches, the island can reach an almost freezing temperature in December. Check out Mount Hallasan, a snow-covered dormant volcano towering at 1,950m and fast becoming the best spot for South Korea's most celebrated season. There is also Ecoland Theme Park, a charming old-fashioned park offering train rides, beautiful gardens and picnic areas, which is very popular for December travel.
2. Sapa, Vietnam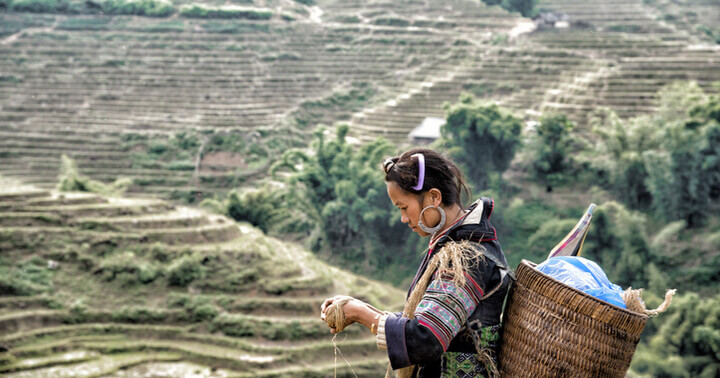 Wishing for a quiet and scenic travel destination with amazing natural landscape covered in snow and greenery? Known for attracting hikers and climbers, Sapa offers a highland getaway in the serene mountainside for that all-natural winter feel. With the presence of old buildings and churches, Sapa has been called "miniature Europe" by many travellers. The town even experiences snowfall!
Depending on the weather conditions each year, the snow usually falls between December 15 and January 1, and lasts about 1 to 2 days. This is the coldest period of the year in Sapa, so bundle up! Visit the annual Sapa Winter Festival, held from November till January, with Christmas time being the peak of the festivities. You get to enjoy folk music performances, play games with the locals and try their exotic cuisines.
3. Resorts World Genting, Malaysia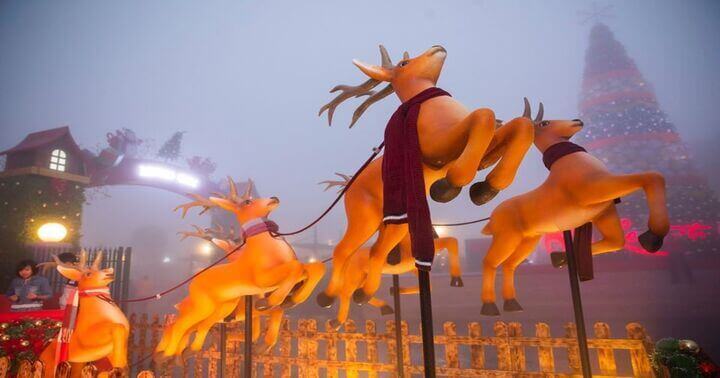 Image credit: Resorts World Genting
Resorts World Genting – originally known as Genting Highlands Resorts – is famous for casinos, grand concert halls, various dining options and other modern attractions to exceed your December travel expectations. Have fun with your loved ones at The VOID, a fully-immersive virtual-reality centre; heighten your senses at SkySymphony, a 3D theatre of lights and sound; or experience art at Seni Kome, the local Eastern culture gallery.
Natural temperature at Genting only gets as low as 20°C. But fret not! Perched at 1,865m above sea level is Snow World, a fully-enclosed European-themed winter park with an indoor temperature of -4°C and filled with man-made snow. Also, direct bus rides from Singapore to Genting are available all year-round, especially during the festive season. What more could you ask for?
#TiqOurWord Regardless of the distance that you travel, it'd be prudent to have adequate travel protection as long as you are overseas. Check out Tiq Travel Insurance, which also covers pre-existing medical conditions here.
4. Osaka, Japan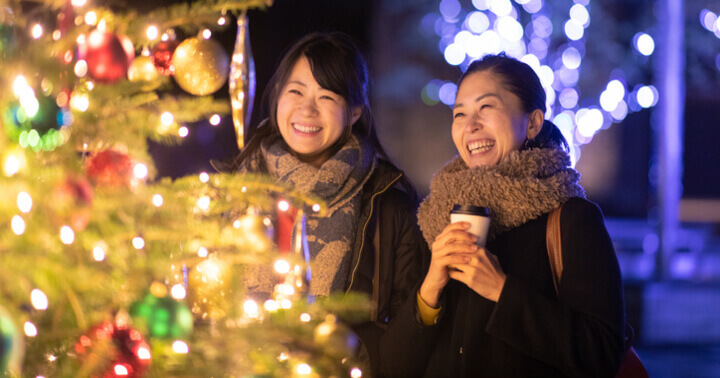 Known as the Nation's Kitchen for its distinct cuisine with the likes of okonomiyaki (savoury pancake), historical castles and quirky culture, Osaka is transformed with winter illumination festivals during the Christmas season. Don't miss Universal Crystal Christmas, one of the most popular events in the country held at Universal Studios Japan!
Be sure to visit the Osaka's German Christmas Market, which features the tallest Christmas tree in the country, a merry-go-round, and authentic German gifts, ornaments, sweets, cakes and traditional food. Oh yeah, don't forget to savour the famous German beers, too. Because baby, it's cold outside.
5. Shimla, India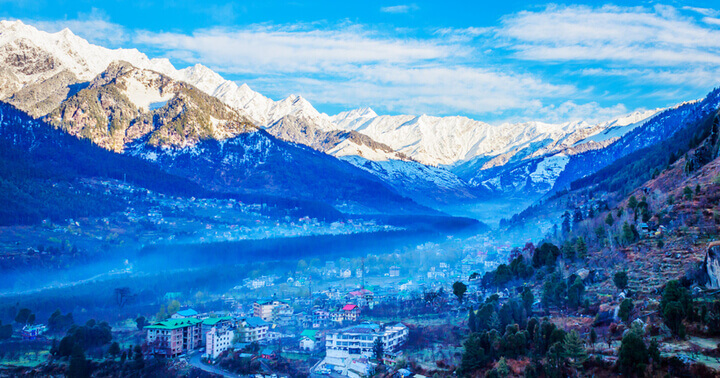 The prospect of a white Christmas around Asia may seem obvious now. But one Asian country that you may not expect on this list of December travel destinations is India. Experience true Christmas spirit in Shimla – a popular destination for beautiful churches, British era architectures and illuminating decorations during Christmas.
In an almost fairy-tale fashion, the entire district of Shimla is covered in snow, making a white Christmas celebration guaranteed. Take a stroll at the famous Ridge Road, ski down the slope during the Shimla Winter Carnival or ride the life-sized toy train at the Kalka-Shimla Railway, a UNESCO heritage site. There is something here for everyone.
A gift that keeps on giving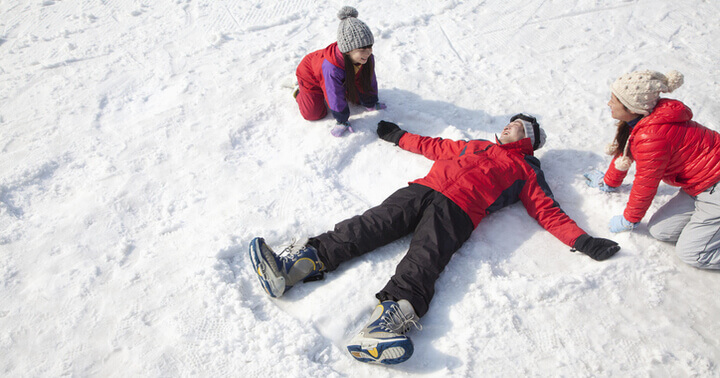 You can rest assured with Tiq Travel Insurance while discovering cool places to visit around Asia. We offer super affordable plan that gives you coverage for pre-existing medical conditions, baggage delays, trip cancellation and so much more. Our automated flight delay benefits lets you enjoy your journey while we monitor flight delays and credit the claim amount directly into your account. Tiq Travel Insurance award-winning Customer Care team is also available on-call. Let the sleigh bells ring because tis the season to be traveling after all.
[End]
Information is accurate as at 6 December 2019. This policy is underwritten by Etiqa Insurance Pte. Ltd. (Company Reg. No. 201331905K). Protected up to specified limits by SDIC.
Tiq by Etiqa Insurance Pte. Ltd.
A digital insurance channel that embraces changes to provide simple and convenient protection, Tiq's mission is to make insurance transparent and accessible, inspiring you today to be prepared for life's surprises and inevitabilities, while empowering you to "Live Unlimited" and take control of your tomorrow.
With a shared vision to change the paradigm of insurance and reshape customer experience, Etiqa created the strong foundation for Tiq. Because life never stops changing, Etiqa never stops progressing. A licensed life and general insurance company registered in the Republic of Singapore and regulated by the Monetary Authority of Singapore, Etiqa is governed by the Insurance Act and has been providing insurance solutions since 1961. It is 69% owned by Maybank, Southeast Asia's fourth largest banking group, with more than 22 million customers in 20 countries; and 31% owned by Ageas, an international insurance group with 33 million customers across 16 countries.
Discover the full range of Tiq online insurance plans here.