Time flies. It's been months since countries closed borders to control the COVID-19 pandemic. Stuck in Singapore with the occasional pangs of wanderlust, here are a few destinations that we would love to visit when it's safe to travel. Read on, and we will tell you why!
Travel Advisories and Entry Restrictions Imposed by Foreign Countries
First thing first, there are varying entry restrictions and border closures in place to tackle the coronavirus pandemic. When planning your travel routes, you may want to check out this really cool COVID-19 Travel Regulations Map* at the International Air Transport Association (IATA) Travel Centre website.
Brunei Darussalam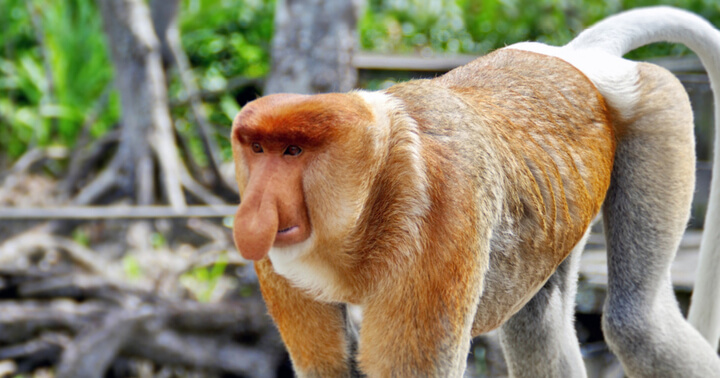 When the borders open, many would surely flock to neighbouring destination favourites such as Malaysia and Indonesia. For those looking to avoid the crowd yet stay near to home, Brunei could be the best choice.
It is worthy to note that the small Southeast Asian sultanate is one of the few countries to avoid a massive surge in COVID-19 cases and deaths. The authorities have taken significant measures to curb the spreading of the virus, and that provides a sense of reassurance.
Brunei features some of Asia's best Islamic architecture, virgin rainforests and thousands of Proboscis monkeys (they have uniquely long nose!).
In Bandar Seri Begawan, the Omar Ali Saifuddien Mosque near the Brunei River and Jame' Asr Hassanil Bolkiah Mosque (largest in Brunei) mirrored in an artificial lagoon are impressive.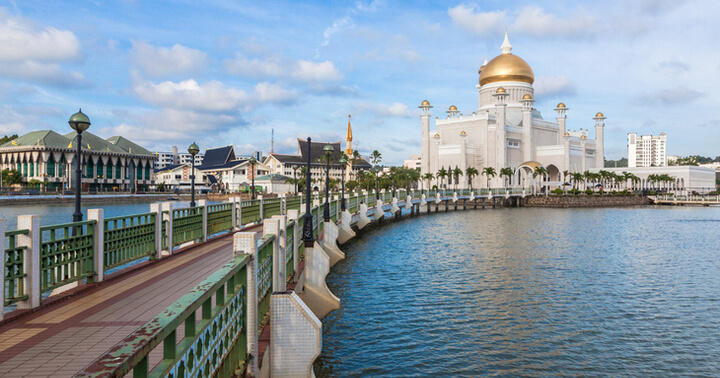 Those who are looking to travel with family would also enjoy one of the world's largest floating village, Kampong Ayer. Did we mention that shopping for electronics and other products may be cheaper due to Brunei's lower tax levels?
For the adventurous, eco-tourism hikes in the Ulu Temburong National Park will give you the rare chance of visiting a virgin rainforest to discover native wildlife as well as local folk stories.
How to get from Singapore to Brunei Darussalam? ~ There are direct flights from Singapore to Brunei that would take just over 2 hours.
Tainan, Taiwan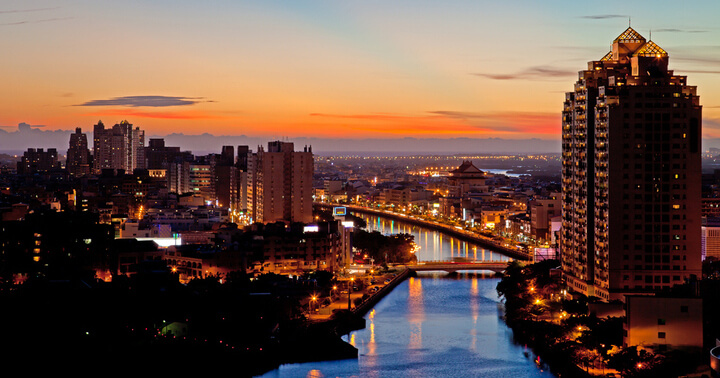 Taiwan deployed a cooperative strategy early on in the COVID-19 pandemic, and its relative success in suppressing the virus has put them on our wanderlust list of "safe to travel" destination.
Just a short ~5 hour's flight away, Taipei is a popular destination amongst Singaporeans. But there's more to explore than just the capital city of Taiwan. Given the opportunity when the pandemic dies down, we are looking forward to heading South to seek the old capital.
Think rustic charms, old streets and remnants of World War II. Tainan is perfect for a short getaway from Singapore. Culture seekers will love the free museums and various places of worship.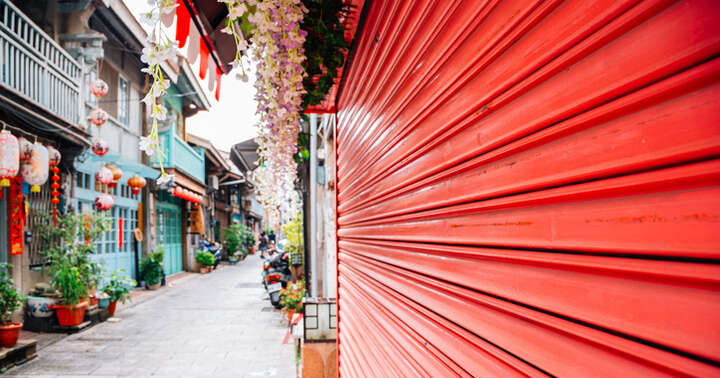 There's the Hayashi Department Store (aka Five-Storey Building), which is the oldest departmental store in Taiwan. Also, we can get hands-on experience in traditional craft workshops in cultural villages, and binge on tasty night market street food! Did you know that Tainan is named the "city of snacks"?
How to get from Singapore to Tainan? ~ Take a direct flight from Singapore to Taipei or Kaohsiung, after which transfer to the Taiwan High-Speed Railway (HSR) or Taiwan Railways Administration (TRA) local train.
Taupo, New Zealand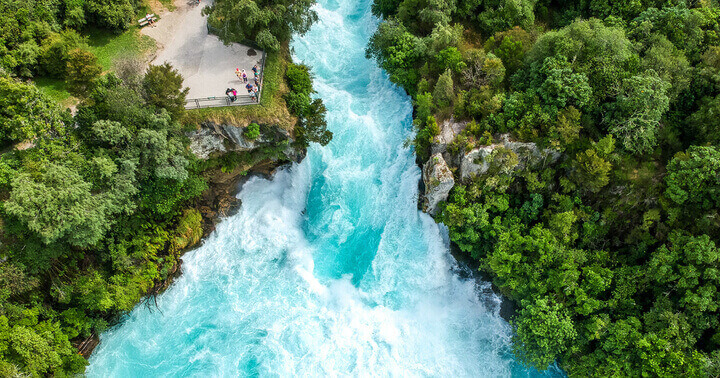 Lauded as the COVID-19 success story, New Zealand announced on 8th June 2020 that its last person known to be infected with COVID-19 has recovered. The island nation's handling of the dreaded virus has been reassuring, and that's one of the main reasons to visit in spite of the distance.
Also known as Land of the Long White Cloud, New Zealand has much to offer in terms of nature, outdoor adventures and fresh produce. For the less trodden path, check out Taupo, a charming town with lakeside resorts on the North Island.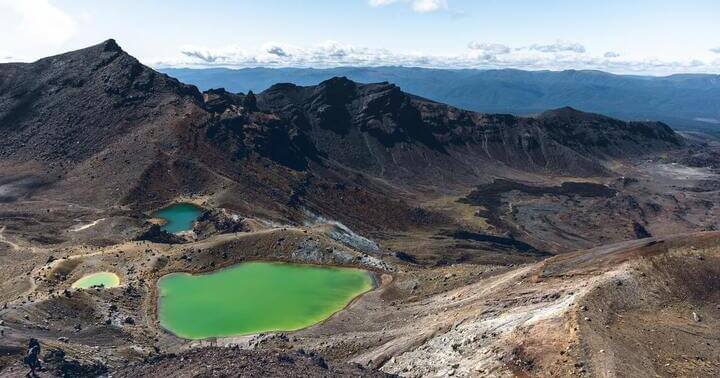 Image credit: Unsplash
From Huka Falls (a set of spectacular waterfalls) to soaking in the famous Otumuheke Stream hot pools at the Spa Thermal Park and conquering New Zealand's Best One Day Hike along the Tongariro Alpine Crossing (an active volcano area!), there are plenty to explore. Those who prefer relaxing will enjoy the favourite sport in town: trout fishing.
How to get from Singapore to Taupo? ~ From Singapore, take an international flight to Auckland (direct flights are available). From Auckland to Taupo, one can do a self-drive in approximately 3.5 hours or hop on the InterCity bus that provides daily services.
Why visit these places when it is safe to travel?
Health and well-being is our top priority, and there are a few things that these destinations have in common:
Local authorities in these countries have demonstrated certain capabilities in dealing with the pandemic and having relatively good results.
According to current travel restrictions for inbound travellers to Singapore, we still need to serve Stay Home Notice (SHN) and depending on where we returned from, residents can stay either at home or in designated SHN facilities. The latter would mean extra costs, so according to the current list, those returning from the the above mentioned destinations would allow us to stay at our own home.
While we are still a long way from travelling for leisure, don't let that stop you from planning ahead so that you'd be ready when it's safe to travel again. 😉
[End]
Information is accurate as at 3 August 2020. This policy is underwritten by Etiqa Insurance Pte. Ltd. (Company Reg. No. 201331905K). Protected up to specified limits by SDIC.
Tiq by Etiqa Insurance Pte. Ltd.
A digital insurance channel that embraces changes to provide simple and convenient protection, Tiq's mission is to make insurance transparent and accessible, inspiring you today to be prepared for life's surprises and inevitabilities, while empowering you to "Live Unlimited" and take control of your tomorrow.
With a shared vision to change the paradigm of insurance and reshape customer experience, Etiqa created the strong foundation for Tiq. Because life never stops changing, Etiqa never stops progressing. A licensed life and general insurance company registered in the Republic of Singapore and regulated by the Monetary Authority of Singapore, Etiqa is governed by the Insurance Act and has been providing insurance solutions since 1961. It is 69% owned by Maybank, Southeast Asia's fourth largest banking group, with more than 22 million customers in 20 countries; and 31% owned by Ageas, an international insurance group with 33 million customers across 16 countries.
Discover the full range of Tiq online insurance plans here.