Why is home insurance important? Our Data Analytics team has come up with some interesting data on home insurance statistics that show that insuring your home is really a smart choice to make. Read on!
1. More than 70% of our Home Insurance claims is for fire accident
In 2021, Singapore Civil Defence Force responded to a total of 1,010 residential fire calls. These fire accidents are mostly related to overheating of food and electrical sources, thus the most common claims for home insurance is for fire. Hence, it is important to fireproof your home. Here are some recommendations you can do to reduce the risk of house fires:
Install smoke detectors and invest in fire extinguisher1 or a fire blanket. A small fire, if not handled well can become a big fire.
Make it a habit to check on gas stoves and electrical appliances if they are turned off before walking away, even for a while. Set a timer, write a reminder, or anything that can serve as a reminder – if you are the forgetful type!
#TiqOurWord SCDF advises to remain calm and to assess the situation, in the event of a kitchen fire. Call 995 immediately if the fire is too large to handle. Avoid pouring water onto the fire, instead cover with a lid or large damp towel immediately.2  Find out more about Tiq Home Insurance and get an instant quote here.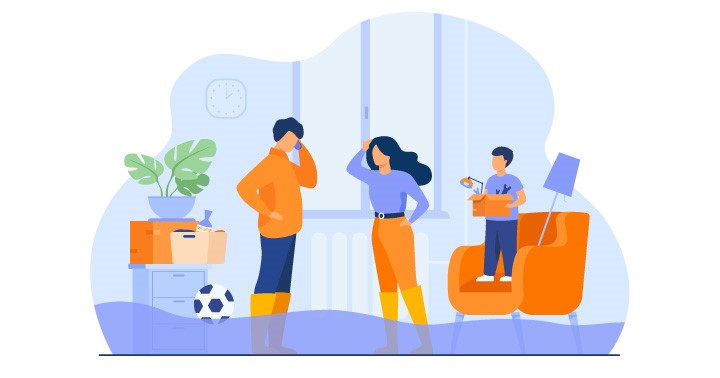 2. Flood damage is real and very possible, accounting to 18% of our claims
Singapore has been hit by more intense and frequent storms due to climate change, hence increasing the risk of floods.3 If you live in a flood-prone area, be prepared with flood-preventive measures to prevent massive damage to your home. Of course, natural flooding is not the only cause of house floods. Burst pipes or faulty drainage systems such as clogging of toilets, sinks and showers can also potentially turn your house into an indoor swimming pool!4
#TiqOurWord Here are a few things you can do to prevent your home from flooding. Fix that leaking tap so you would not wake up to a flooded kitchen or bathroom! Also clear the drains and have more plants in your garden to help with flood control.5
3. Burglary are among top 3 claims
While most people assume that Singapore is a safe haven with statistically low crime rates6, claims for burglary are actually among the top 3 claims! There are a few simple things you can do to prevent burglary. Install strong grills, locks and surveillance cameras. Having motion sensitive lights are also a good way to keep burglars away.  Always remember to lock all doors and windows when you leave your home, even if it is for a short while and if you are going away for longer periods, let a neighbour know so they could help keep an eye on it.7 Read more safety tips from Singapore Police Force to deter thieves from breaking into your home here.
4. Home Insurance also covers your home contents and renovation damages
While there is no information that show older houses making more claims, it does not mean that you should take things for granted, whether you live in an older or a newer house or apartment! Newer houses should be insured too, especially if you have just spent a huge sum on renovation or made huge purchases on expensive new furniture and top of the range household appliances.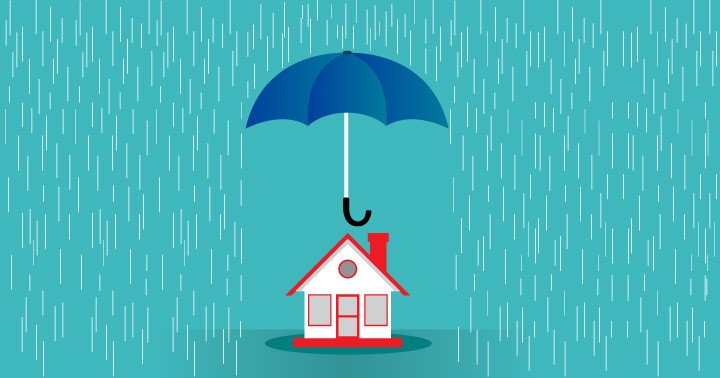 Home Insurance gives you more than just a peace of mind
Nothing is more valuable than your personal safety. Simple tasks like regularly de-cluttering your home, especially in the kitchen, can significantly reduce risks of fire spreading to other areas if a fire breaks out and not block escape paths.8 Give your home an added layer of security (and peace of mind!) with a reliable home insurance. Whether you are renting or a homeowner, Tiq Home Insurance will give you comprehensive coverage for your home contents, renovation and belongings. Tiq Home Insurance also has 24-hour Emergency Home Assistance (EHA) that will assist you in major emergency repairs such as plumbing, electricity, locksmith and pest control issues! Learn more.
[End]
Information is accurate as at 13 June 2022. This policy is underwritten by Etiqa Insurance Pte. Ltd. (Company Reg. No. 201331905K). Protected up to specified limits by SDIC.
Tiq by Etiqa Insurance Pte. Ltd.
A digital insurance channel that embraces changes to provide simple and convenient protection, Tiq's mission is to make insurance transparent and accessible, inspiring you today to be prepared for life's surprises and inevitabilities, while empowering you to "Live Unlimited" and take control of your tomorrow.
With a shared vision to change the paradigm of insurance and reshape customer experience, Etiqa created the strong foundation for Tiq. Because life never stops changing, Etiqa never stops progressing. A licensed life and general insurance company registered in the Republic of Singapore and regulated by the Monetary Authority of Singapore, Etiqa is governed by the Insurance Act and has been providing insurance solutions since 1961. It is 69% owned by Maybank, Southeast Asia's fourth largest banking group, with more than 22 million customers in 20 countries; and 31% owned by Ageas, an international insurance group with 33 million customers across 16 countries.
Discover the full range of Tiq online insurance plans here.
---
1 https://www.homerenoguru.sg/articles/tips-advice/5-best-practices-keep-home-fire-proof/
2 https://www.scdf.gov.sg/responseready/fire-safety
3https://www.straitstimes.com/singapore/environment/spore-tackling-perils-of-climate-change-flash-floods-rising-seas
4 https://americanrestorationnm.com/common-causes-of-home-floods/
5 https://www.homerenoguru.sg/articles/tips-advice/prevent-orchard-road-flood-in-your-home/
6 https://www.statista.com/statistics/628339/crime-rates-in-singapore/
7 https://www.police.gov.sg/Advisories/Crime/Housebreaking