Travelling soon? Here's a list of useful travel tips for an overseas trip of maximum fun, minimum hiccups. 
With the easing of Covid-19 border restrictions worldwide and here at home, holiday-starved Singaporeans are starting to travel again. Even a weekend trip to   sounds divine with vaccinated travellers qualified for quarantine-free entry! These important travel tips can help make your overseas trip less stressful and more fun. Read on!
Pre-departure tips for Singaporeans
1. Check travel and Covid-19 entry requirements
Although Singaporeans hold one of the most powerful passports in the world, there are destinations where we would need a visa to enter, e.g. India, even without Covid-19 restrictions. Also, Covid-19 entry requirements differ from country to country.
When you're planning for your trip, be sure to check the entry requirements of your intended country of visit. Do you need a visa? Do you have to fill up a pre-entry form or download a required app for contact tracing? Can you use a digital vaccination certification or do you require a hardcopy?
These are information that your travel agent will advise or you may find out through websites of the tourism association, embassy or foreign affairs department of your intended travel destination.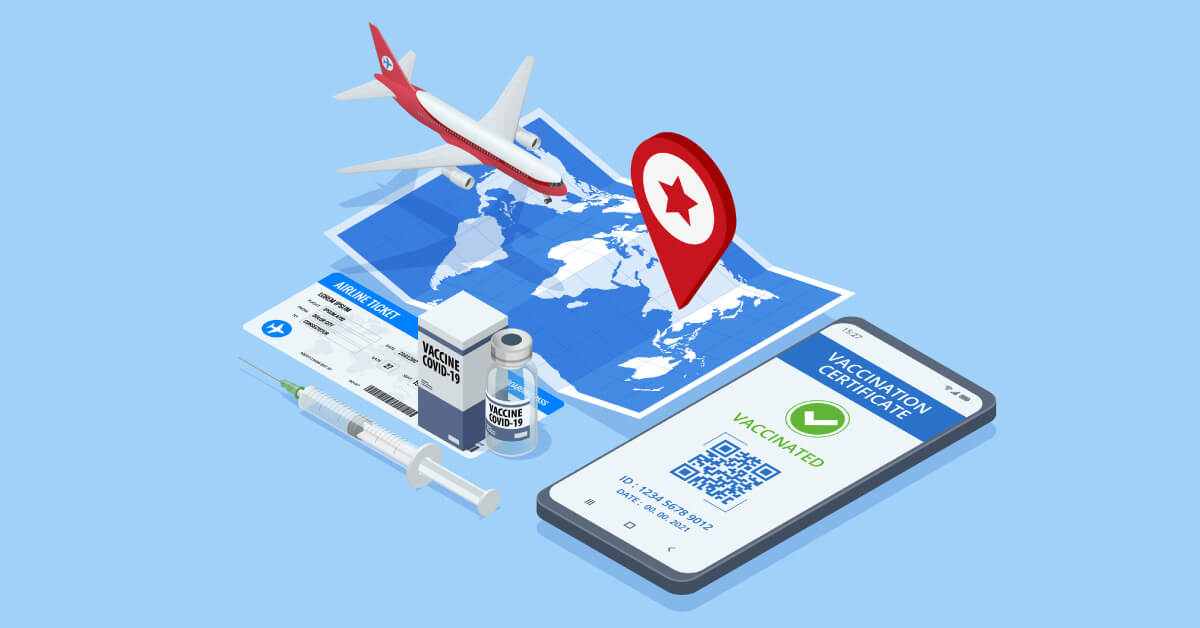 2. Buy travel insurance when you make travel bookings
Getting travel insurance not only insures you during and after your trip, it also comes in handy if you cannot proceed with your trip due to an emergency.
Even if you're heading to nearby destinations like Malaysia or Batam for a weekend trip, you should get comprehensive travel insurance with Covid-19 coverage early – preferably right after you confirm your travel bookings i.e. accommodations, flights, ferry ticket, etc.
In case of unexpected emergencies, your travel insurance should include medical evacuation. Look beyond the price, and be familiar with the terms and coverage of your policy. You should know what you're covered for.
Tip: Did you know you can postpone or cancel your trip up to 14 days before your trip if you tested positive for Covid-19 with Tiq Travel Insurance's Covid-19 coverage add-on benefit? Learn more here
3. Don't forget your pre-departure PCR/ART test
Going back to point #1, check for the Covid-19 entry requirements of your intended travel destination. Some, like the United States, require proof of vaccination status and a negative COVID-19 viral test no more than one day before travel.
Amidst your travel preparation and excitement, it can be easy to overlook the PCR/ART test, so don't forget to set a reminder in your calendar.
4. eRegister with the Ministry of Foregin Affairs (MFA)
Regardless of whether you are travelling abroad for study, work or leisure, it is good practice to record your travel itinerary information in MFA's eRegister system. Doing so allows MFA and their overseas missions to contact you and offer help during an emergency or crisis (i.e. natural disasters, civil unrest, etc.).
For the more proactive travellers, having the information of the nearest Singapore overseas mission at hand can be reassuring, since you'd know where and who to contact if you encounter an emergency.  MFA also shares some good travel tips for Singaporeans here.
5. Save/make copies of important documents
Anything could happen when you're travelling, and it helps to be prepared. Make it a habit to save a copy of your important documents (i.e. passport, visa, vaccination certificates, etc.) in your mobile phone, email inbox or even in the cloud.  Don't forget to password-protect your documents because personal cyber security is essential!
Having the hardcopies available at hand can also be handy in situations when you cannot access the Internet or if the designated country requires paper documentation.
6. Ensure you have sufficient funds
Nobody wants to be stranded overseas with empty pockets, hence you want to make sure that you have enough money when you are travelling. That doesn't mean that you need to carry swats of cash around as that's dangerous too!
For those who are planning to use your credit card, be sure to activate it for overseas spending and increase the spending limit if necessary. There are also mobile travel wallets or multi-currency apps that you can consider tying to your credit card if you prefer to carry less cash.
Travel tips during your trip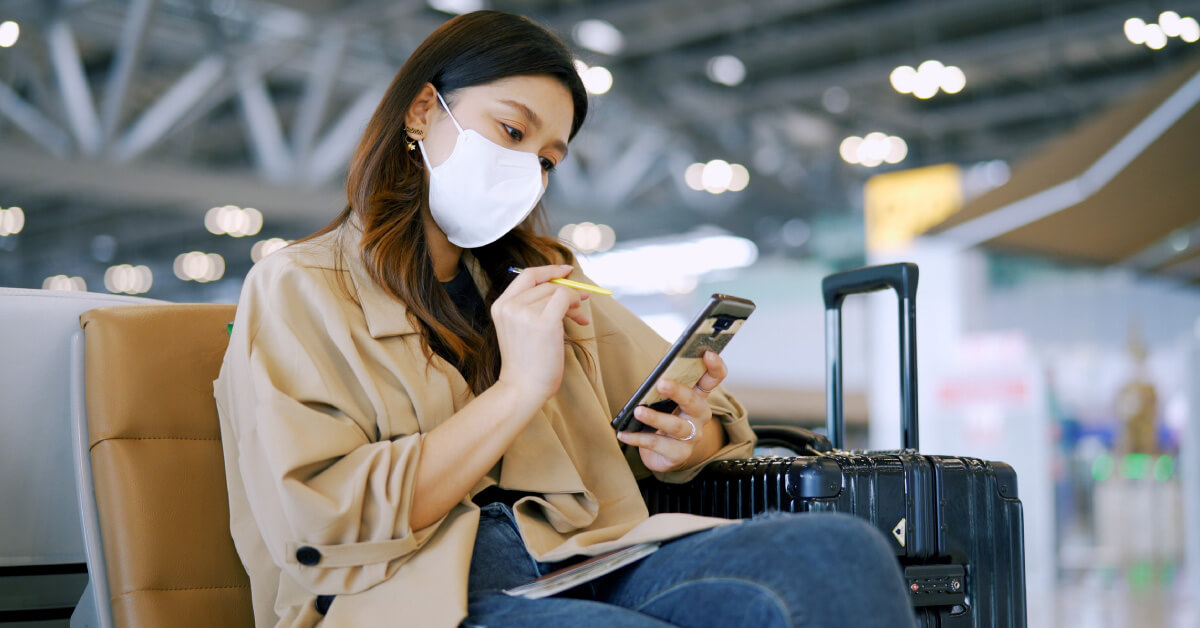 7. Arrive early at airport
In spite of easing border restrictions, there are still uncertainties and last minute changes and requirements may throw you off guard, especially if you only arrive just in time for your intended flight. Hence, regardless of international or domestic flights, you should arrive earlier at the airport on your departure date to allow more time for checks.
8. Adhere to Covid-19 rules in your country of visit
While some countries have social distancing measures in place, others are more relaxed. Check in advance the Covid-19 rules of your country of visit and adhere to it. Beyond that, you should also assess the situation when you're visiting. Even if masks are no longer mandatory, you can opt to keep your mask on for safety purposes.
9. Ensure your emergency kit (to-go bag) is well-stocked
We've previously shared on the necessity of a to-go bag here in case of an emergency. In addition to your passport, medication and cash, you may want to include the hand sanitiser, masks and a couple of ART kits just in case. For your peace of mind, don't hesitate to do an ART if you feel unwell.
10. What happens if you have Covid-19 when you're overseas?
Nobody likes to be sick, especially when one is in a foreign land. If you tested positive for Covid-19, you should first seek medical assistance and adhere to the country's recovery regulations (e.g. self-isolation). Remember that your health is the number 1 priority.
If unsure, you may call the emergency hotline provided by your travel agent or travel insurer. Going back to point #3, you should know what your insurance covers, as well as the documents required for claiming expenses incurred due to Covid-19.
If you have purchased Tiq Travel Insurance with our optional Covid-19 add-on benefits, you are covered for medical expenses incurred overseas. In addition, if you are hospitalised overseas, you will receive a daily hospital income. If you tested positive at the beginning or in the middle of your vacation, the expenses that you have paid for but are unable to utilise (e.g. hotel stays, tours, etc.) are claimable.
Other benefits include travel curtailment and disruption. The latter refers to a situation where you may have to cut short your trip due to COVID-19 related issues. Should there be a need for emergency medical evacuation this is also covered under this flexible add-on benefit.
Be sure to obtain and keep copies of the claimable receipts/records as proofs when you make your insurance claims upon returning to Singapore. Take note that there's usually a limited time frame, so don't procrastinate if you need to make claims.
Looking for travel insurance? Regardless of whether you're travelling to a popular or lesser-known destination, Tiq Travel Insurance (rated #1 travel insurance on Seedly) lets you travel confidently by giving you comprehensive protection before, during, and after your trip – and the flexibility to add COVID-19 coverage. Terms apply. Learn more
Post-travel tips when you return to Singapore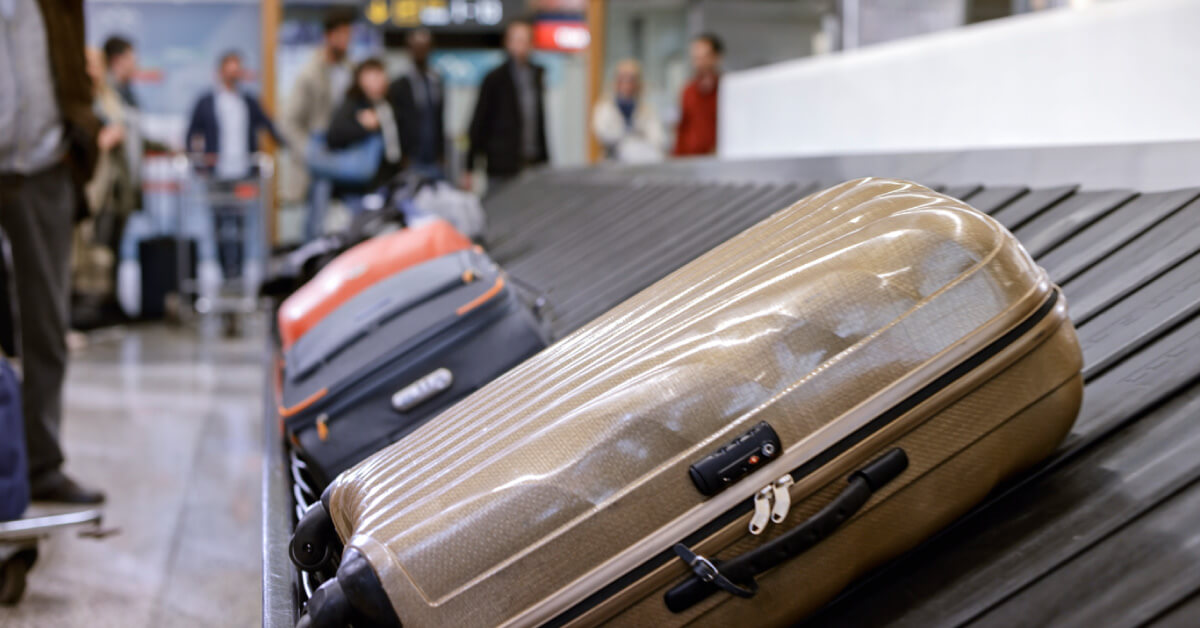 11. How to make insurance claims?
If you wish to make a claim, you must obtain and submit relevant proof of the incident. Depending on the type of claim, you'd need different documentary evidence. Often, the insurer will require copies of the airline ticket, police report, medical bills and report, carrier irregularities report and original purchase receipt etc.
These days, most insurers like Etiqa Singapore accept online filing of travel insurance claims but some may require you to submit the original documents in hardcopy either by mail or directly at their office.
For details on filing claims, always refer to the policy contract or contact your insurer if you are unsure. In the case of Tiq Travel Insurance, travel delay claims are automated if you provide us with your flight details when buying the travel insurance. You don't even need to do anything! For other claims, you can easily file online through TiqConnect – our online customer portal – or contact our Customer Care officers via WhatsApp at +65 6887 8777 or email customer.service@etiqa.com.sg if you have questions.
Take note that there's usually a time limit to seek medical treatments and file your travel claims. Most travel insurance stipulates that medical treatment must be consulted within 48 hours of your return, if you have not sought medical treatment during your overseas trip. You must also file your claims immediately upon return, within the terms of your policy. Doing so will also help you to avoid forgetting to file your claims due.
We cannot emphasise enough on the importance of knowing the terms and conditions of your travel insurance policy.
Are you ready to travel out of Singapore?
After two years (or more) of non-travel, it's natural if you feel somewhat hesitant to travel, not to mention Covid-19 travel anxiety is very real. Don't feel pressured to travel if you're not ready to do so.
When you are truly ready to travel, we hope the above mentioned useful travel tips can help you to have a stress-free trip! With an open mind and backup plans that include comprehensive travel insurance with Covid-19 add-on, you will be fine. 😉
[End]
Information is accurate as at 07 June 2022. This content is for reference only. This policy is underwritten by Etiqa Insurance Pte. Ltd. (Company Reg. No. 201331905K). Protected up to specified limits by SDIC.
Tiq by Etiqa Insurance Pte. Ltd.
A digital insurance channel that embraces changes to provide simple and convenient protection, Tiq's mission is to make insurance transparent and accessible, inspiring you today to be prepared for life's surprises and inevitabilities, while empowering you to "Live Unlimited" and take control of your tomorrow.
With a shared vision to change the paradigm of insurance and reshape customer experience, Etiqa created the strong foundation for Tiq. Because life never stops changing, Etiqa never stops progressing. A licensed life and general insurance company registered in the Republic of Singapore and regulated by the Monetary Authority of Singapore, Etiqa is governed by the Insurance Act and has been providing insurance solutions since 1961. It is 69% owned by Maybank, Southeast Asia's fourth largest banking group, with more than 22 million customers in 20 countries; and 31% owned by Ageas, an international insurance group with 33 million customers across 16 countries.
Discover the full range of Tiq online insurance plans here.