As if it weren't already, Southeast Asia is gaining popularity as one of the world's most traveled tourist destinations. Any time now, news of visiting friends will filter into your inbox, and you will henceforth be charged with at least some responsibility in ensuring they get a good taste of your region.
We get it — having lived here this long, you've all but run out of fun things to do. But before you write Southeast Asia off as a spent used-to-be paradise, check out our list of beautiful nearby cities that you should be proud to show off to your friends!
#1 Yogyakarta, Indonesia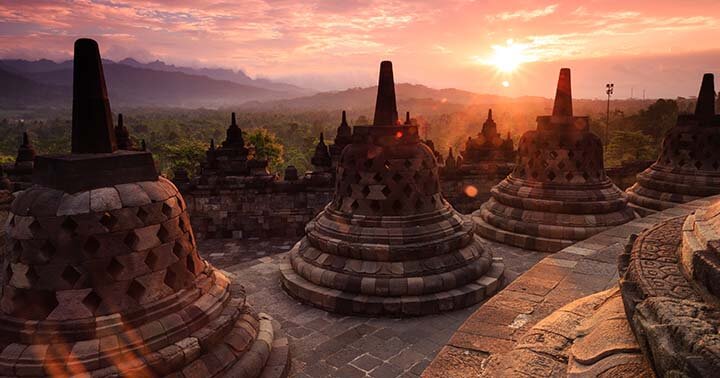 Image credit: Unsplash
This city will capture the heart of any art lover. From fine art galleries to obscure exhibitions, and even to a vibrant street art scene, Yogyakarta (referred to by locals as Jogja) is the country's culture capital. The stunning backdrop to these modern elements is a landscape of towering monuments to the city's traditional heritage, including Prambanan Temple and the world famous Borobudur Temple (two musts on your itinerary).
Treat your ears to the unique, melodious sarcophony of Gamelan if you visit on special occasions such as Mawlid an-Nabi (Muhammad's birthday). This would make an eye-opening experience for friends from abroad, who may remark that this traditional Indonesian music bears little resemblance to musical traditions better known to international audiences.
Estimated time to Yogyakarta from Singapore by flight: 2h 15min
#2 Hoi An, Vietnam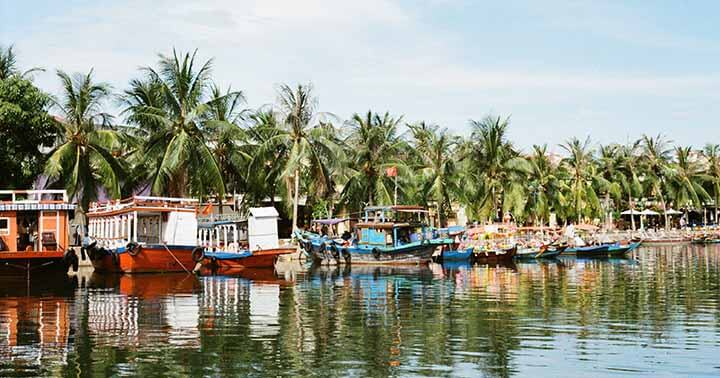 Image credit: Unsplash
Hoi An is Southeast Asia's very own Venetian city. Traversed with canals, this ancient city is famous for its impressive preservation. Vietnam's colonial past includes periods of Chinese and French occupation, stories this city wears in its architecture and cuisine.
Observe long rows of Chinese shop houses mingled with 19th- and 20th-Century French architecture as you explore Hoi An's Old Town, and try authentic Banh Mi, a local take on the French baguette. Hoi An is also famous for cao lau, a rice noodle dish native to the city made from rice soaked in lye water, giving the noodles a light, springy texture.
Each month, the city plays host to the Hoi An Lantern Full Moon Festival, a celebration of local traditions, and for the paying of respects to ancestors and the God of the Land. The night of each full moon, the lights are shut off in the town and lanterns are lit, then set afloat on the river. Some suggest that it is this festival that put Hoi An on the map of international tourism.
Estimated time to Hoi An from Singapore by flight: 2h 45min
#3 Chanthaburi, Thailand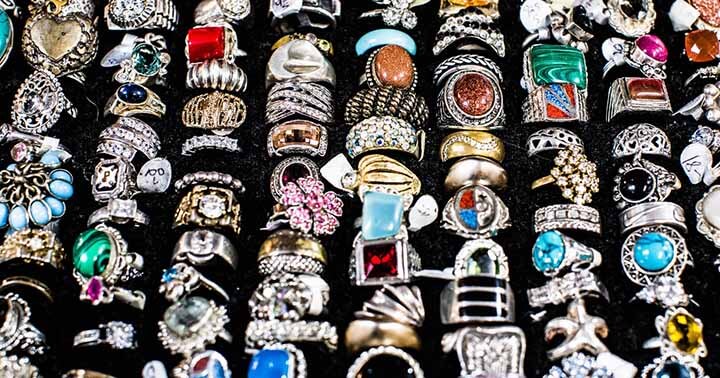 Image credit: Unsplash
Everyone has heard of Bangkok and Phuket, two of Thailand's most bustling tourist attractions. But this gem is a lesser known Southeast Asian beauty, a countryside city where nature and civilisation are one. Reminiscent of European towns, Chanthaburi is fringed by rolling hills and mountains that hide the 3-tiered Phliu Waterfall, a forested walk away from the city.
Your companions may be surprised to find at the heart of this city, the 110-year old Cathedral of the Immaculate Conception, a Gothic church known to some as the most beautiful Cathedral in Thailand and built in part by the French during their brief occupation of the territory.
Even older than the Cathedral is the 300-year old Chanthaboon Riverside Community, which in bygone times bore witness to flourishing trade in jewellery and precious stones. Today, the architecture is an ode to Thai, Chinese, French and Vietnamese culture, where rows of characteristically local shop houses bear European window arches, and cafes serving a mixture of local and international fare.
The old industry has now become a busy Weekend Gem Market, where you can go to buy semi-precious stones in all forms, unprocessed or set in jewellery. This city also makes a good stopover for travelers heading to the stunning island of Koh Chang.
Want to see more of Thailand? Find out what to do in Koh Samet and Hat Yai.
Estimated time to Chanthaburi from Singapore by flight: 2h 25min
#TiqOurWord Did you know that you can purchase Tiq Travel Insurance by Etiqa from Singapore for friends who are just laying over? Our unique and recent product enhancement allows non-Singapore residents to purchase travel insurance when the traveler takes a trip from Singapore, as long as the policyholder is a Singapore resident. Find out more here.
So many reasons for pride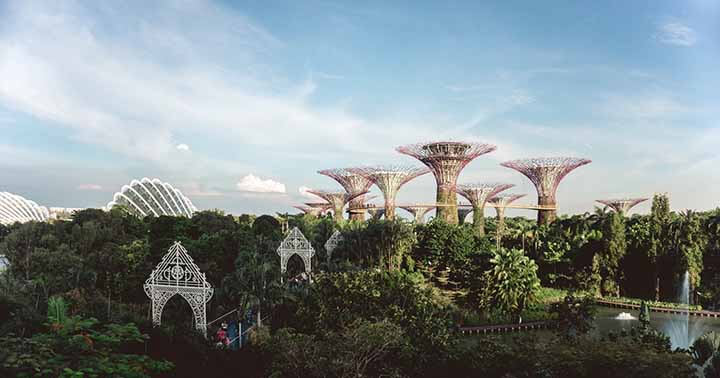 Image credit: Unsplash
Somewhere on Earth, the people are warm and inviting. The food speaks of the land, and the buildings tell stories of the past, the present and the future. As you and your companions explore this beautiful corner of the world, prepare to be surprised yourself at the amazing diversity of the region, and hungry to see even more. If you live in any of these Southeast Asian cities, you should be proud!
[End]
Information is accurate as at 17 July 2019. This policy is underwritten by Etiqa Insurance Pte. Ltd. (Company Reg. No. 201331905K). Protected up to specified limits by SDIC.
Tiq by Etiqa Insurance Pte. Ltd.
A digital insurance channel that embraces changes to provide simple and convenient protection, Tiq's mission is to make insurance transparent and accessible, inspiring you today to be prepared for life's surprises and inevitabilities, while empowering you to "Live Unlimited" and take control of your tomorrow.
With a shared vision to change the paradigm of insurance and reshape customer experience, Etiqa created the strong foundation for Tiq. Because life never stops changing, Etiqa never stops progressing. A licensed life and general insurance company registered in the Republic of Singapore and regulated by the Monetary Authority of Singapore, Etiqa is governed by the Insurance Act and has been providing insurance solutions since 1961. It is 69% owned by Maybank, Southeast Asia's fourth largest banking group, with more than 22 million customers in 20 countries; and 31% owned by Ageas, an international insurance group with 33 million customers across 16 countries.
Discover the full range of Tiq online insurance plans here.