From shattered glass shower doors to defective rubbish chute system and burst underground water pipe, increased publicity on new home defects have led homeowners in Singapore to take the extra effort to conduct home defect checks.
We spoke to George Lim, Director of Advance Inspection  – a local company that provides defects inspection services – to learn more about common defects found in new homes, and why it may be more cost-effective to engage a professional home inspector. Read on!
T: What are common defects found in new homes?
A: Some common defects include leakage, cracks, unlevelled walls, hollow tiles, electrical connection, and data connection issues, etc.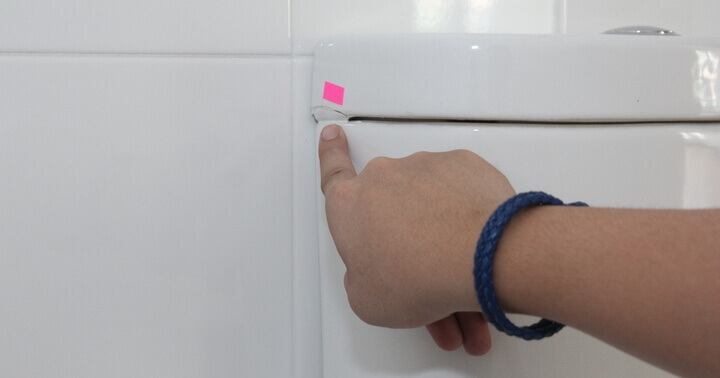 #TiqOurWord In case you are unaware like this author, hollow tiles do not only refer to floor tiles. It can also refer to wall tiles (commonly found in kitchen or the bathroom). Hollow floor tiles may lead to tiles to pop up over time, while those on the walls may fall off and that could be dangerous.
T: Please share the benefits of engaging a professional home inspector.
A: A professional home inspector checks for workmanship quality with reference to CONQUAS® (Construction Quality Assessment System) standards set by the Building and Construction Authority (BCA), to ensure that defects and source of problems are identified before future problems arise. A layman may not be able to identify these defects.
Also, a home inspection can help homeowners to avoid future disputes. For example, if there's a leakage at the air-con pipe, and you unknowingly install a cabinet at the same area. Does the fault lies with the developer or the interior design company? If the dispute is unresolved, who's going to bear the cost?
At Advance Inspection, our team checks for these hidden problems with the use of professional equipment and tools such as electrical point checkers, hollow tile detector, and thermal scanners, etc. This will help us in 40% of our inspection process while the remaining 60% is based on visual checks.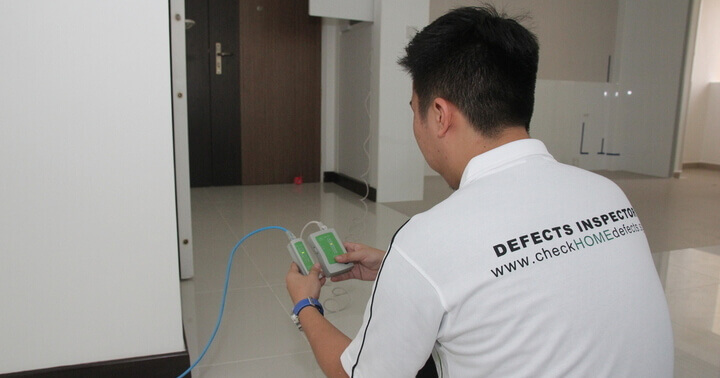 T: When selecting a home inspection service provider, what should homeowners look out for/take note of?
A: The credentials of the company is important, and homeowners should also try to find out the number of home inspections that the company has completed. Be mindful of independent service providers whose experience may be lacking.
Some interior design companies do provide free home inspections, which could seem like a good deal but it is important to check who's conducting the defect checks. Is it handled by a home inspection company like Advance Inspection or is it done by the coordinator of the interior design company? This could make a difference.
T: Please share the process of a Residential Inspection by Advance Inspection.
A: There are three sessions in total. In our first inspection, we will identify defective works (usually about 4 to 6 hours depending on the size and condition of the home) and send an image report to the client/developer within 1 to 2 days.
In our 2nd inspection, we meet with our client and developer to review and discuss on the defective works. This can range from 30 minutes to more than an hour. The 3rd and final inspection will be a check on developer rectification works.
T: Advance Inspection engages professional engineers and licensed plumbers to endorse reports. What does a standard report includes/how does it looks like?
A: Our image report documents the defects areas. Here's a sample: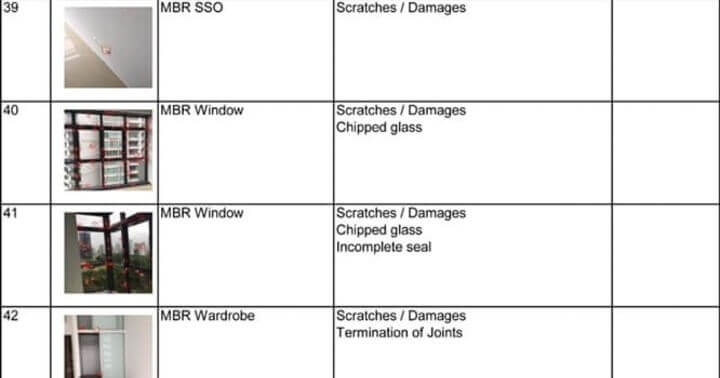 T: What can be done if developers brush claims aside or do not fulfil their promises to fix defects?
A: In the worst case scenario, clients can consider a litigation, and the image report will come in handy but this is not recommended. Based on our experience, we have not encountered such extreme cases.
An experienced home inspector also plays the role of a mediator to help both homeowners and developer to reach consensus. Sometimes, there are minor defects that can be rectified as part of interior design work, and the expertise of the home inspector will be useful in these situations.
T: Is home inspection limited only to new homes? Do people engage your services when purchasing a resale flat?
A: Yes, we have clients who engage us to conduct a home inspection before they purchase a resale unit. However, we always advise customers that the identified defects should not be used as a bargaining chip to negotiate price. Rather, it would give the new owners a sense of what could be retained and what should be renovated.
Advance Inspection also provides post-renovation inspection and commercial inspection.
T: When was Advance Inspection established and how many home inspection cases do you get on a monthly/annual basis?
A: Advance Inspection started operations in early 2017. On average, we conduct 1000-1500 inspections per year.
T: When is the best time for homeowners to engage your services? Turnaround time?
A: It's recommended to have your house inspected once you've collected your keys; turned on your utility services and right before renovation works start. This will minimise any chances of dispute with the developer on the defective works claim.
Inspection can usually be scheduled in about 3-5 days' upon request, unless there are several home launches during the period.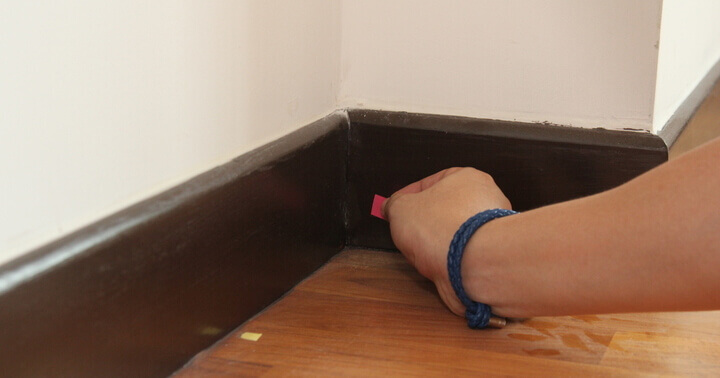 T: Do you have any advice for new homeowners?
A: Don't take home inspection as a waste of money, as it provides invaluable peace of mind and also help to resolve problems that could otherwise worsen in time to come. Also, if you encounter the same problem in future, you can easily identify what is wrong and how to rectify it.
Related articles:
– Money Not Enough for Home Renovation?
– Rolling the Pineapple & Other Home Rituals for Good Wishes
Considerations for your new home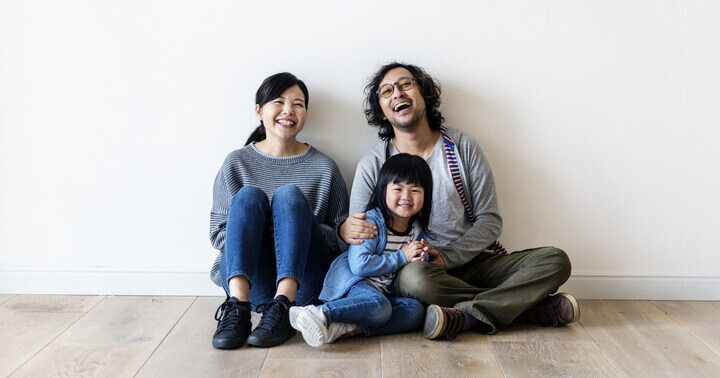 After spending a few hundred thousand to even millions of dollars on a new home, you would not want to discover problems just months after you have moved into a newly renovated home. Hence, identifying and rectifying the home defects is essential before you start any renovation work. A home inspection package by Advance Inspection starts from S$280  for a 3-room HDB flat or condominium spanning no more than 600 square feet. Learn more here .
On top of that, don't forget a comprehensive home insurance upon collecting your home keys. Beyond insuring your building, Tiq Home Insurance  covers renovation and home contents, with flexible sum coverage according to one's needs. Also included is the Emergency Home Assistance; a 24-hour one-stop home repair service that covers four common home emergencies: plumbing, electricity, locksmith and pest control. We hope you won't be needing this for a new home, but well, better be safe than sorry.
Learn more about Tiq Home Insurance here.
[End]
Information is accurate as at 23 July 2019. Protected up to specified limits by SDIC.  This policy is underwritten by Etiqa Insurance Pte. Ltd. (Company Reg. No. 201331905K).

TIQ by Etiqa Insurance Pte. Ltd.
A digital insurance channel that embraces changes to provide simple and convenient protection, TIQ's mission is to make insurance transparent and accessible, inspiring you today to be prepared for life's surprises and inevitabilities, while empowering you to "Live Unlimited" and take control of your tomorrow.
With a shared vision to change the paradigm of insurance and reshape customer experience, Etiqa created the strong foundation for TIQ. Because life never stops changing, Etiqa never stops progressing. A licensed life and general insurance company registered in the Republic of Singapore and regulated by the Monetary Authority of Singapore, Etiqa is governed by the Insurance Act and has been providing insurance solutions since 1961. It is 69% owned by Maybank, Southeast Asia's fourth largest banking group, with more than 22 million customers in 20 countries; and 31% owned by Ageas, an international insurance group with 33 million customers across 16 countries.
Discover the full range of Tiq online insurance plans here.