Ready to explore the path less travelled in Japan and discover hidden gems? Go back in time, literally, in Nakatsugawa – home to several well-preserved 17th-century Japanese post towns – in Gifu Prefecture, where one can immerse in rich cultural experiences, relaxing onsens (hot springs), trekking adventures, and a delectable cuisine unique to the region.
That's not all, though. This beautiful Japanese countryside has much to offer, and we are here to share some travel knowledge and curated experiences in Nakatsugawa to inspire your next trip to Japan. (Nakatsugawa Itinerary included!)
Don't forget to protect your trip as you make travel plans.
Did you know? Tiq Travel Insurance provides flight check-in reminder(s) as well as an automated flight delay benefit so you'll get paid upon a 3-hour flight delay, even without submitting a claim!
Why visit Nakatsugawa?
You might quickly discover that there is little English content about Nakatsugawa, one of Japan's best-kept secrets from foreign travellers, and wonder if it's worthwhile going there. Well, for the locals, Nakatsugawa is hardly the less-travelled route.
Nakatsugawa: How to get there?
Located almost halfway between Tokyo and Kyoto along the JR Line, Nakatsugawa is in central Japan and it is surprisingly more accessible than one might imagine! You can get there by train, bus, or car from major cities such as Tokyo and Osaka in just a few hours.
In fact, it is only about an 80-minute drive from Nagoya to Nakatsugawa. The good news? There are direct flights from Singapore to Nagoya, which is why our 3D2N Nakatsugawa itinerary starts off from Nagoya.
City dwellers who want to experience the best of both worlds, i.e. bustling city vibes and the serenity of Nakatsugawa's small towns and villages, can easily make plans with direct flights from Singapore to Tokyo, Osaka, and Kyoto.
Did we mention that Nakatsugawa is surprisingly near to well-known sightseeing spots such as the UNESCO world heritage site, Shirakawago, and Gero-onsen, one of the most famous hot spring towns in Japan? These places are just a couple of hours away by drive so Nakatsugawa makes for a very good base to stay.
Nakasendo Trail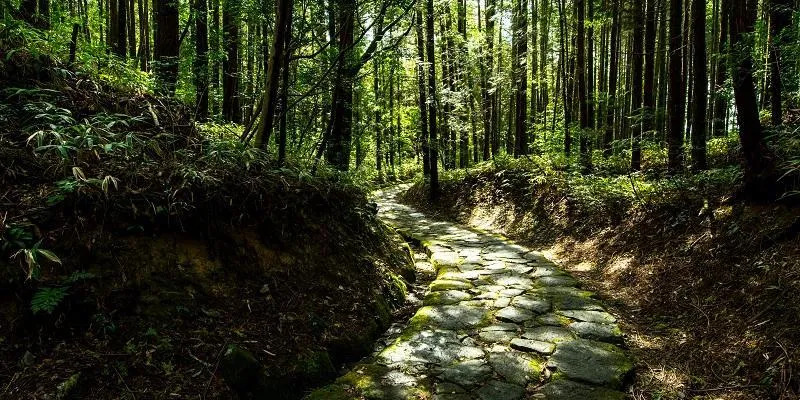 Credits
Nakatsugawa is part of the Nakasendo Trail – a historic mountain route that once connected Edo (presently Tokyo) and Kyoto during the Edo Period (1603-1867). In those days, feudal lords and their retinues, samurai, merchants, and travellers would trek for several days to complete the journey that stretches over 530 km.
As a result, "post towns" known as "juku" were established along the way to provide accommodation and food. To date, the Nakasendo Trail is still one of the most popular walks in Japan, and some of the most well-preserved romantic feudal townscapes are right in Nakatsugawa.
Instead of starting your journey from Tokyo or Kyoto, you can enjoy the Japanese old townscape and nature by making the JR Nakatsugawa station the starting point on your Nakasendo Trail.
Recommended Nakasendo Trail Segments:
Nakatsugawa-juku~Ochiai-juku-4km / 1h30min

Ochiai-juku~Magome-juku-4.5km / 1h30min
Magome-juku~Tsumago-juku-7.3km / 2h30min~4h
Must-Visit: Historic Post-Town of Magome-juku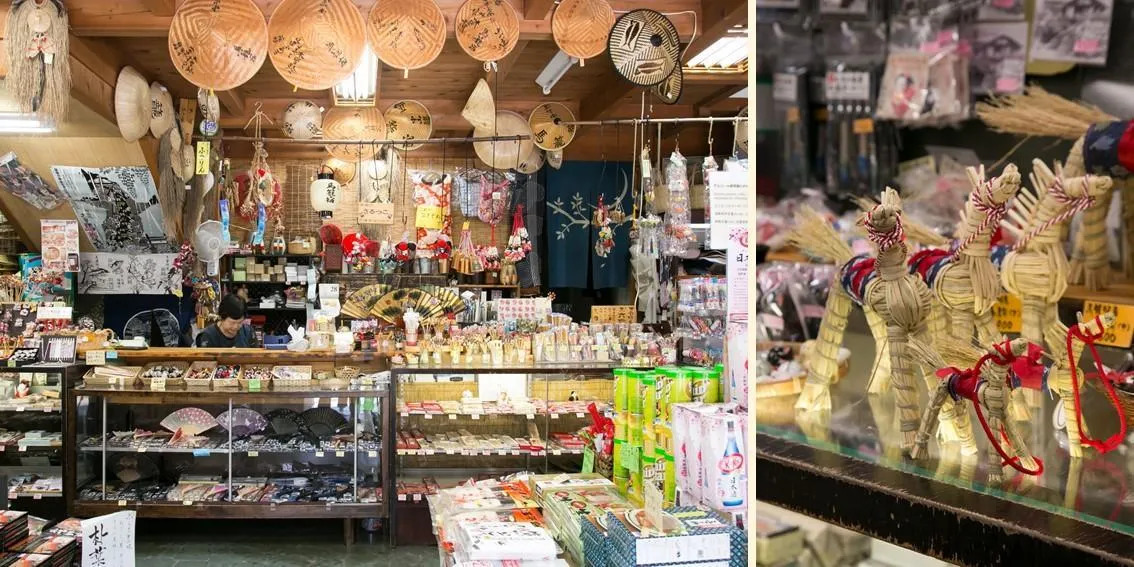 Credits
Those of you who enjoy period dramas would most likely fall in love with Magome-juku, the 43rd post town along the Nakasendo trail. Here, you will find cobblestone streets lined with vintage lattice-windowed houses, museums, tea houses and souvenir shops on both sides.
This historic post town has retained its look from the Edo period from hundreds of years ago, as well as the amazing mountain views from the lookout. You can easily visit Magome-juku by car or via a coach tour.
Famous Tsumago-Magome Hike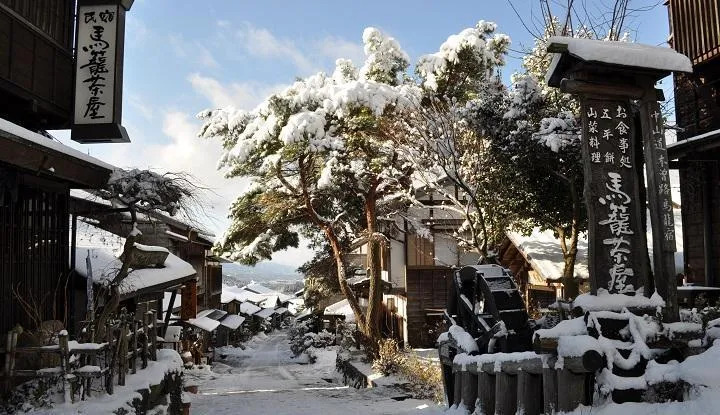 Credits
Alternatively, the Tsumago-Magome Hike, which takes about 2.5 hours to 4 hours, connects one between the 42nd and 43rd post towns. This could be a self-guided trek or you can join a tour experience. There's even a Snow Hike experience if you plan to visit during the winter season.
As you work your muscles through the scenic countryside, you will pass through small villages, shrines, waterfalls, bamboo groves, terraced rice paddies, and a forest path with large, rough stones laid in the early 1600s. Here's a map for you to learn more.
Hoba-Sushi Making Experience
For fellow foodies who travel for food, you can immerse in the cultural experience of making hoba-sushi in Ochiai-juku, the 44th post town in the Nakasendo trail. Originally prepared as a packed lunch for farmers who would eat it with one hand, hoba-sushi is a type of sushi wrapped in magnolia leaves – famous in the Gifu Prefecture.
In approximately 1 hour, you can learn the secrets of hoba-sushi making from the local women at Echizenya at the mere cost of JPY3,000 per person (minimum 2 to 3 people). That's about SGD30 for a lifetime skill!
Be extra careful when you are handling or eating raw fish though. Food poisoning can be fatal, especially when one is in a foreign land. Be sure to cover yourself with Tiq Travel Insurance that provides 24-hour worldwide emergency travel support and coverage for medical expenses incurred overseas.
Ji-Kabuki Historic Theatres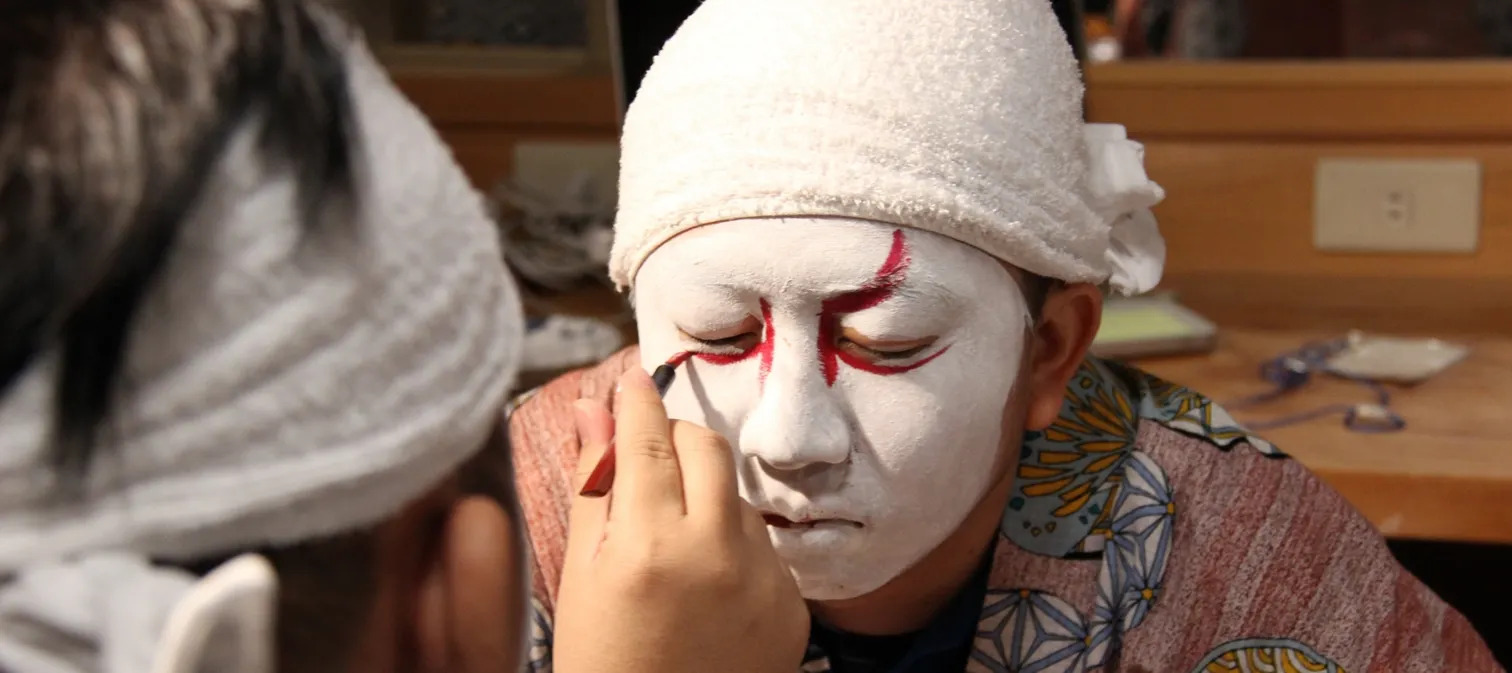 Credits
Also known as "local Kabuki", Ji-Kabuki is a form of traditional Japanese performing arts that is performed in smaller towns and rural areas throughout Japan. Typically held during local festivals and events, Ji-Kabuki performances tend to involve amateur actors, musicians and stagehands who perform together to bring to life stories and legends from the region.
In Nakatsugawa, there are six Ji-Kabuki preservation organisations that stage performances every year. If you are lucky, you may just be able to catch a Ji-Kabuki performance. Imagine wayang performance in Japanese style. Alternatively, you can join a tour to visit the historic theatres at Meijiza & Tokiwaza.
The tour will also bring you backstage where you can learn about the props used in Ji-Kabuki performances. F.Y.I. Meijiza features a wooden village theatre built in 1874, in a beautiful setting surrounded by rice fields. After your visit, you'd also earn the bragging rights for visiting an Intangible Cultural Heritage by UNESCO.
Unique Cultural Experiences in Nakatsugawa
There are many other unique cultural experiences in Nakatsugawa that you can join such as hands-on calligraphy where you learn how to write your name in Kanji under the guidance of a Buddhist monk, tea making in Loji Temple and participating in a zen meditation. These experiences would take place in temples that contributed to education during the Edo period some 150 to 450 years ago. Check out the Ochiai 3 temples program if you are interested in all three immersive experiences.
Explore Nearby Epic Natural Landscapes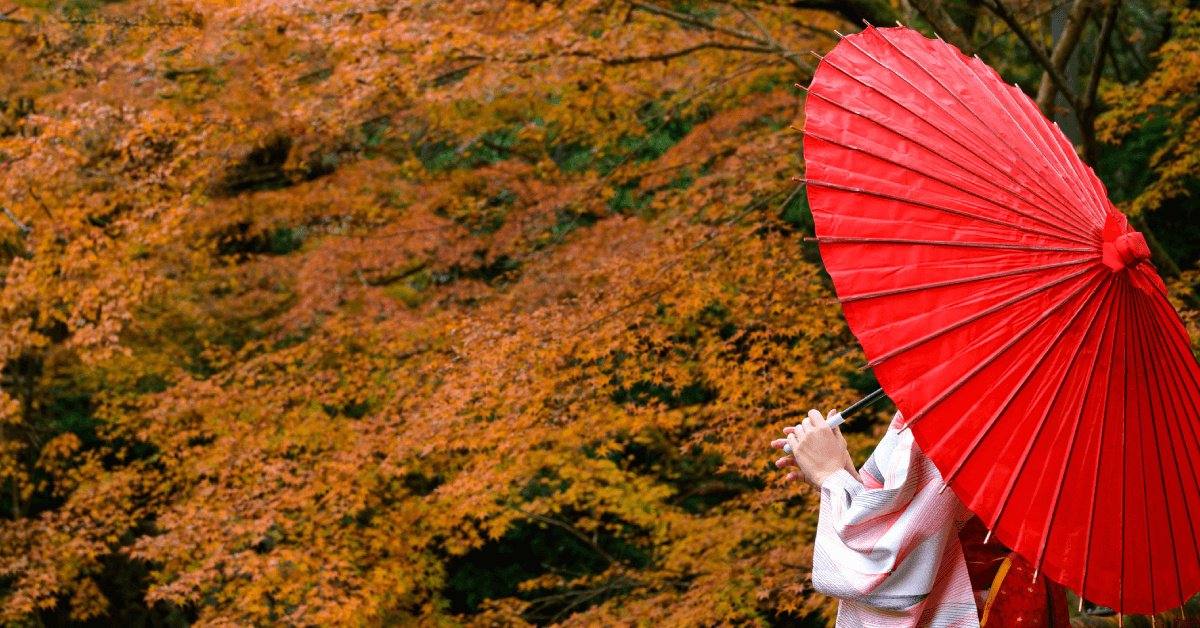 Natural beauty and historic charm abound in the Nakatsugawa region, which harbours much of Japan's hidden gems. For those who want to explore further, don't miss Mount Etna that promises stunning views for adventurous hikers. In the central region, the Tsukechi Gorge offers a tranquil escape into nature, with lush forests and waterfalls waiting to be explored. Yes, you can swim in crystal-clear waters here.
If you are planning to visit during autumn, don't miss Yumori Valley, which is known for their vibrant foliage. History buffs can also consider the Naegi Castle Ruins – a fascinating relic from Japan's feudal era – constructed 400 years ago  and once home to the prominent Toyama Family.
To get around, you may want to join a coach tour or consider the public buses. For those who prefer the convenience of self-drive, don't forget to get travel insurance that offers rental car excess cover.
3D2N Nakatsugawa Itinerary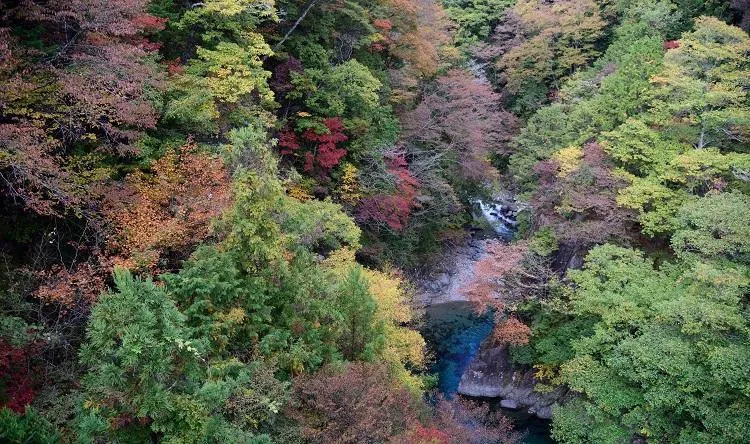 Credits
Taking into consideration that Singaporeans are often time-strapped, here's a customised Nakatsugawa itinerary that can help you save both time and money. You don't even need to plan much because we've done the legwork for you! Feel free to extend your stay and travel slowly if time allows.
Day 1: Sightseeing coach tour
Embark on your journey to Nakatsugawa via a coach tour that departs from Nagoya. You will travel by car to various sightseeing spots where you will have about 1 to 1.5 hours to explore each location.
A typical coach tour would include visits to Magome-juku, Yumori Valley, Tseukechi Gorge, Kashimo Mejiza and Tokiwaza (Ji-kabuki theatres), the Naegi Castle Ruins, and some shopping of local products. Lunch is included.
You may want to stay near the JR Nakatsugawa Station or in Magome-juku, so you can explore in the evening during your free time. For more information on the coach tour, contact kankou@city.nakatsugawa.city.lg.jp.
Day 2: Personalised tour experiences
Depending on your preferences, you may want to set aside some time to explore the Nakasendo trail, which can take anywhere from 2.5 hours to a full day, depending on how far you want to go. Guided experiences are reasonably priced and may provide you with more value as you enjoy the walk with the expertise of a professional guide.
Alternatively, you can also take it easy by joining some of the abovementioned cultural experiences such as calligraphy, zen meditation or hoba-sushi making. Ochiai-juku, located between Nakatsugawa-juku and Magome-juku is a very small town with rich culture and sights. In fact, it is home to the Ochiai Stone Pavement – a designated National Historic Site in Japan.
Day 3: Backstreet walk in Nakasendo Nakatsugawa-juku
On your last day in Nakatsugawa, how about taking a backstreet walk in Nakasendo Nakatsugawa-juku? If you are worried about getting lost or too lazy to plan, just sign up for a walking tour that usually starts at the JR Nakatsugawa Station.
Under the guidance of a local guide, you shall catch a glimpse into the locals' daily life as you navigate back alleys, past old houses and narrow streets. The highlight includes eating local food in small eateries. This would be a great experience for culture lovers who are seeking authentic local experiences. After the short 3-hour tour, you can easily depart for Nagoya or other major cities that are on your itinerary.
Is Nakatsugawa worth visiting?
Absolutely! For those who are looking to get away from the hustle and bustle of city life, Nakatsugawa has much to offer, be it to relax in nature or to embark on an adventure trek. Its proximity and accessibility to major cities and airports also make it a perfect choice for Singaporeans who are looking to explore the real hidden gems of Japan.
Sometimes, we may hesitate to go beyond our comfort zones due to various concerns such as language barriers, accessibility and costs. While English is not a widely spoken language in Japan, especially beyond its capital city, there's always Google Translate or a translator's app that you can install before your trip.
As for accessibility and costs, Nakatsugawa is pretty well-connected as mentioned above. To save on your trip, consider joining a coach tour or local experience (the more people, the more you save) that could be cheaper than if you do it free and easy.
Last but not least, having the right travel insurance will ensure you to travel at ease, and cover you for unexpected expenses in case things don't go as planned. F.Y.I. Tiq Travel insurance covers you for up to 60 days before your trip. Once you've confirmed your travel plans, you should get travel insurance to protect yourself from unforeseen circumstances such as trip cancellation and deposit loss.
Tiq Travel Insurance also offers a COVID-19 add-on to ensure you are well protected as you're enjoying yourself. You have fun, we've got your back. Find out more about Tiq Travel Insurance here.
[End]
Information is accurate as at 17 April 2023. This policy is underwritten by Etiqa Insurance Pte. Ltd. (Company Reg. No. 201331905K). Protected up to specified limits by SDIC.
Tiq by Etiqa Insurance Pte. Ltd.
A digital insurance channel that embraces changes to provide simple and convenient protection, Tiq's mission is to make insurance transparent and accessible, inspiring you today to be prepared for life's surprises and inevitabilities, while empowering you to "Live Unlimited" and take control of your tomorrow.
With a shared vision to change the paradigm of insurance and reshape customer experience, Etiqa created the strong foundation for Tiq. Because life never stops changing, Etiqa never stops progressing. A licensed life and general insurance company registered in the Republic of Singapore and regulated by the Monetary Authority of Singapore, Etiqa is governed by the Insurance Act and has been providing insurance solutions since 1961. It is 69% owned by Maybank, Southeast Asia's fourth largest banking group, with more than 22 million customers in 20 countries; and 31% owned by Ageas, an international insurance group with 33 million customers across 16 countries.
Discover the full range of Tiq online insurance plans here.