So you've gotten a decent job, saved some money, and are looking to tick the next item off your adulting checklist – getting insurance to protect yourself because life isn't cheap. Do a quick search online and the two terms you'd probably come across time and again are health insurance and life insurance. What are they exactly and are they the same? Which one is more important? Here's the lowdown.
Health and life insurance, explained
Health insurance helps to cover your medical and hospitalisation expenses when you are ill while life insurance offers a payout (also known as sum assured) in the event of death or total permanent disability. Check out the following table to have a better idea of the two types of insurance.
Health Insurance

Life Insurance

How does it help?
Ensures you can get the treatment you need without worrying about finances.
Helps you and/or your family tide over the loss of future income as well as deal with outstanding debts, if any.
Is it expensive?
Generally affordable.
Premiums vary, depending on the type of plans and sum assured.

Term plans are typically cheaper than whole life insurance.

What types are there?
All Singaporeans would already have this in the form of Medishield Life, which is designed to cover subsidised rates at B2/C wards at public hospitals.

Additional coverage for higher type wards in public hospitals as well as admission to private hospitals are available through Integrated Shield Plans.

Options include term life plans and whole life plans that come with savings or investment-type benefits.

Additional coverage can also be purchased through riders, such as a critical illness cover. Find out more here.
#TiqOurWord Protect yourself against 30 critical illnesses including major cancers, heart attack and kidney failure with DIRECT – Etiqa CI rider (available with DIRECT – Etiqa term life or DIRECT – Etiqa whole life).
Which should I get first?
At the risk of sounding morbid, you might have heard some people say that it is cheaper to die than to fall sick. That's not entirely surprising given the cost of healthcare in Singapore.
For instance, unsubsidised rates for a coronary angioplasty to widen blocked heart vessels can cost between S$13,000 to S$15,000 in public hospitals, depending on the ward. That's a reality closer than most might think, what with heart disease and stroke accounting for almost one out of three deaths in Singapore.
Medical emergencies are unavoidable and the bill that follows can be equally debilitating. For that reason alone, health insurance is a fundamental level of protection not to be overlooked.
Do I need life insurance?
It is a common question that people have but perhaps the more accurate question is: do I need life insurance now? Well, it depends.
How much liabilities do you have? Student loans? Housing loans?
Do you have any dependents? Aging parents? Just got married? New kid on the way?
The rule of thumb is, if you have people out there relying on you (and your income) for financial stability, consider getting life insurance. Most people think about inheriting legacies, but the truth of the matter is, debt can be inherited as well.
This becomes increasingly important as you progress on in life and gain more dependents. If you die suddenly or lose the ability to work due to permanent disability (touch wood!), life insurance ensures that your dependents have a source of funds to deal with outstanding debts or loss of future income.
For instance, ePROTECT term life from Tiq by Etiqa Insurance lets you insure yourself for up to S$2 million. Because it is a term plan that does not accumulate cash value, it is extremely affordable with ). This is particularly useful for all value hunters out there who want to protect their loved ones without breaking the bank.
What's more, every single person who holds a life protection or insurance savings plan from Tiq by by Etiqa Insurance gets to enjoy a special Financial Assistance Benefit for COVID-19 at no additional cost. We're talking about extra coverage that includes hospitalisation, ICU and death benefits due to COVID-19. If that isn't value, I don't know what is.
Having said that, if you have sufficient protection and are looking for more, some life insurance plans with a savings or investment component can also be used as a tool to grow your retirement funds or become a part of your legacy planning.
When should I get life insurance?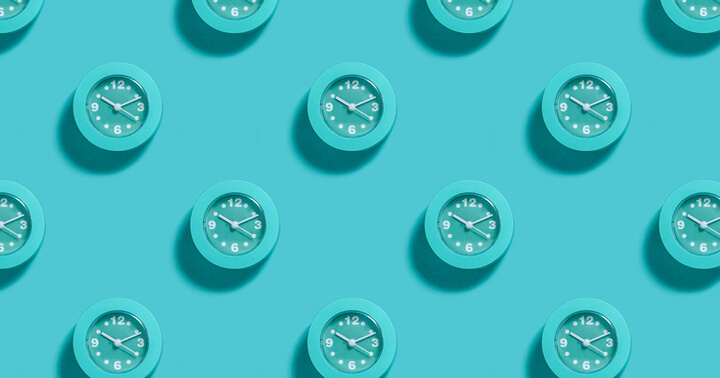 Once you have established a need for life insurance, don't dawdle! As cliché as it sounds, life is unpredictable and you don't want to be caught in a bad situation when it's too late. There is also no better time than now to purchase your life insurance if you want to unlock additional savings.
For starters, it's cheaper to get life insurance when you are younger because you tend to be healthier and are less likely to have pre-existing medical conditions. Plus, rates are set at the time of purchase and locked in throughout the duration of your policy. Should you decide to renew your policy when it ends, premiums will be based on prevailing rates at the point of renewal.
Depending on your situation – for instance, if you have a young child as opposed to one that is due to enter the workforce soon – getting a policy with a longer term could make more sense instead of renewing it every few years. More tips on getting started with life insurance can be found here.
Health Insurance or Life Insurance?
At the heart of it, health insurance and life insurance are both important tools that protect you from financial strain due to illnesses and other medical emergencies. While life insurance may not seem as necessary when you are younger, you will need it eventually and if you can afford it, getting it earlier may help you save more in the long run.
[End]
Information is accurate as at 12 November 2020. This policy is underwritten by Etiqa Insurance Pte. Ltd. (Company Reg. No. 201331905K). Protected up to specified limits by SDIC. As buying a life insurance policy is a long-term commitment, an early termination of the policy usually involves high costs and the surrender value, if any, that is payable to you may be zero or less than the total premiums paid. You should seek advice from a financial adviser before deciding to purchase the policy. If you choose not to seek advice, you should consider if the policy is suitable for you. This advertisement has not been reviewed by the Monetary Authority of Singapore.
Tiq by Etiqa Insurance Pte. Ltd.
A digital insurance channel that embraces changes to provide simple and convenient protection, Tiq's mission is to make insurance transparent and accessible, inspiring you today to be prepared for life's surprises and inevitabilities, while empowering you to "Live Unlimited" and take control of your tomorrow.
With a shared vision to change the paradigm of insurance and reshape customer experience, Etiqa created the strong foundation for Tiq. Because life never stops changing, Etiqa never stops progressing. A licensed life and general insurance company registered in the Republic of Singapore and regulated by the Monetary Authority of Singapore, Etiqa is governed by the Insurance Act and has been providing insurance solutions since 1961. It is 69% owned by Maybank, Southeast Asia's fourth largest banking group, with more than 22 million customers in 20 countries; and 31% owned by Ageas, an international insurance group with 33 million customers across 16 countries.
Discover the full range of Tiq online insurance plans here.