We think you'll agree with us: there's nothing more heart pain than having to fork out $$$ to reinstate your home after a dreadful, home wrecking incident.
Worse, this is an expense that can't wait. It's money that you need to have accumulated yesterday. So it's great that you're currently looking up information on home insurance.
In this article, we round up our answers to the top questions that we receive from our Tiq by Etiqa customers regarding home insurance in Singapore.
What's the difference between home insurance and fire insurance?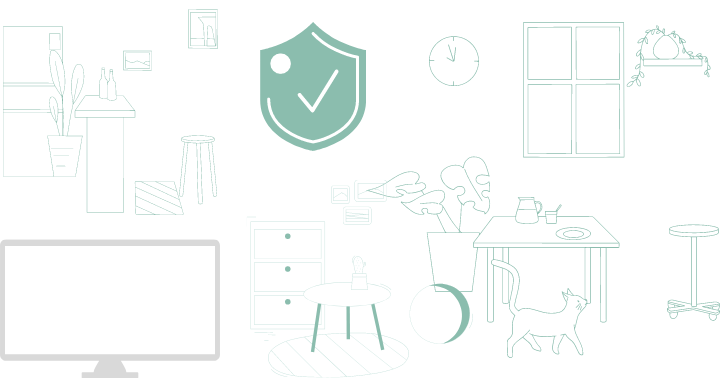 Home insurance offers you protection for the contents of your home. For instance, your built-in cabinets, furniture, appliances, personal belongings, etc. Should your house be so badly damaged that you need restoration works and temporary accommodation, some home insurance is able to provide you quick payouts for these.
On the other hand, fire insurance offers you protection for the building, structures, fixtures and fittings of your home only. It does not include home contents such as furniture, renovation, electronic devices, personal belongings etc. Read more on 7 things that are not covered in HDB Insurance here.
I bought the HDB Home Protection Scheme, isn't it similar?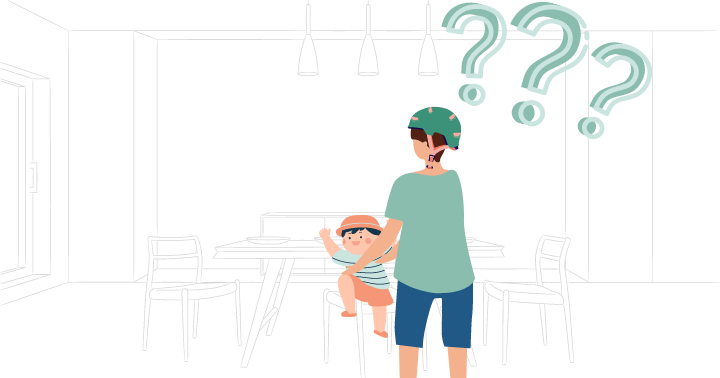 The Home Protection Scheme by the CPF Board is a mortgage insurance product that protects you and your family against losing your Housing Development Board (HDB) flat in the event of death, terminal illness, or permanent disability.
In such situations, the Home Protection Scheme will help you and your family pay off your outstanding housing loans. It offers very different benefits compared with home insurance.
FYI: The Home Protection Scheme only applies to HDB homeowners who are using their CPF monies to pay off their mortgage loans. It doesn't cover private residential properties, such as executive condominiums or privatised Housing and Urban Development Company flats.
Ok so if my house catches on fire, does home insurance cover fire damage?
Yes, if there is an unfortunate fire incident in your home, home insurance will give you financial support to replace any damaged renovation works (e.g. built-in cabinets), home appliances, valuables, and personal belongings.
It also provides other benefits such as emergency cash to fund your alternative accommodation if necessary; protection against any personal liability you may have for damages experienced by your neighbours; and cushion the costs of hiring professionals that you may need to engage when assessing the state of your home.
If my house is targeted by robbers, can I claim my losses from home insurance?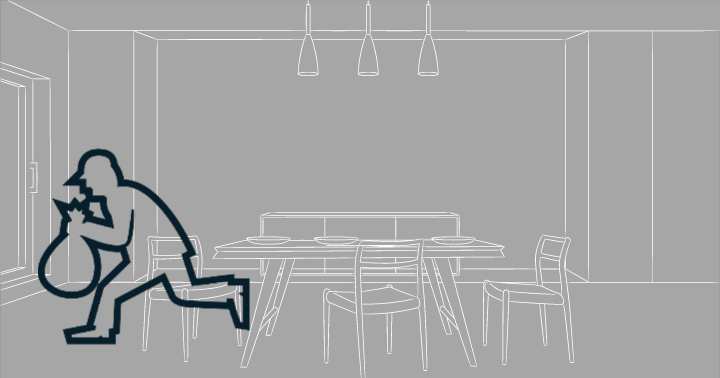 Home insurance will protect your home contents against theft, but only if there was forced entry. Most insurers do not cover losses resulting from theft by visitors or theft that happened in an unsecured property.
What about water damage — will home insurance cover me?
Yes, other than fires, Tiq Home Insurance will also cover damages to your home caused by the bursting or overflowing of domestic water tanks and pipes. Note that this does not apply to homes that have been unoccupied for more than 60 days.
And water leaks?
Tiq Home Insurance will cover up to $200* for the cost of hiring a plumber if your house has a clogged water supply or drainage system, or there is a leak in the water pipes. However, this excludes leaky water taps which need to be repaired, leaking water heaters or shower heads, water leaks from your ceilings (unless it's a landed property) and concealed water pipes.
*Only for plans of 3 years or more.
How about roof leaks?
Nobody should have to live under a leaky roof. Tiq Home Insurance will cover the costs of repairing leaky roofs in landed properties, for plans of 3 years or more.
What other value-added services can your home insurance offer me?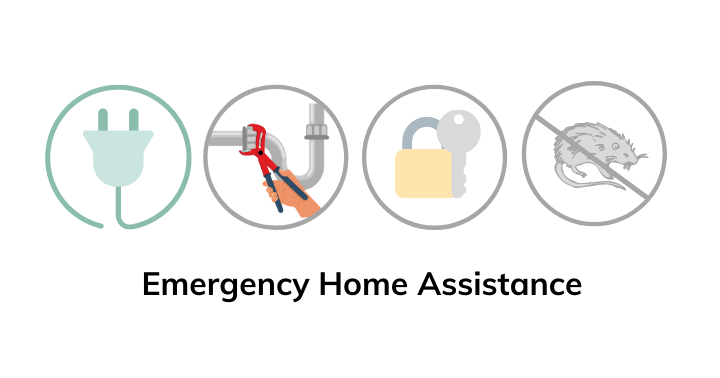 For more comprehensive care, Tiq by Etiqa offers a 24/7 emergency home assistance service that you can use up to 4 times a year, if insure your home with us for at least 3 years. If you face issues with electricity, locksmith, plumbing and pest control, simply call our dedicated hotline, and we'll make immediate arrangements to dispatch an expert to help you. We'll also cover the first $200 of your bill.
As a tenant, should I get home insurance?
If an incident breaks out in the property that you're renting, and you lose your personal belongings, valuables, etc., you won't be able to claim these losses from your landlord's home insurance. You may also be held personally liable for damages to the house and/or your landlord's belongings. Therefore, it's best to purchase your own home insurance plan so that you will be protected.
You can refer to our summary table to see the Tiq Home Insurance benefits that we offer to tenants.
What is Tiq by Etiqa's claims process like?
For home insurance claims submissions, we will need photographs of the damage(s) and quotations for the repairs. Our Claims Team will assess the claim circumstances to determine if a site survey is necessary.
Claims can be made via TiqConnect, our online customer self-service portal.
Everything sounds great! How do I sign up for your home insurance?
Head over to Tiq Home Insurance page and click on the "Get A Quote" button for an instant quotation. You only need to prepare the following information:
Your residence status (homeowner or tenant, living in or renting)
Your residence type (HDB, Condo, Landed)
Number of Bedrooms
The registration process is all online and will take you just a few minutes to complete. Plus for a limited time only, enter promo code "HOME15" for 15% off our plans. Sign up with us today!
[End]
Information is accurate as at 15 March 2021. This policy is underwritten by Etiqa Insurance Pte. Ltd. (Company Reg. No. 201331905K). Protected up to specified limits by SDIC.
Tiq by Etiqa Insurance Pte. Ltd.
A digital insurance channel that embraces changes to provide simple and convenient protection, Tiq's mission is to make insurance transparent and accessible, inspiring you today to be prepared for life's surprises and inevitabilities, while empowering you to "Live Unlimited" and take control of your tomorrow.
With a shared vision to change the paradigm of insurance and reshape customer experience, Etiqa created the strong foundation for Tiq. Because life never stops changing, Etiqa never stops progressing. A licensed life and general insurance company registered in the Republic of Singapore and regulated by the Monetary Authority of Singapore, Etiqa is governed by the Insurance Act and has been providing insurance solutions since 1961. It is 69% owned by Maybank, Southeast Asia's fourth largest banking group, with more than 22 million customers in 20 countries; and 31% owned by Ageas, an international insurance group with 33 million customers across 16 countries.
Discover the full range of Tiq online insurance plans here.