From the ancient city walls of Dubrovnik to the pristine beaches of the Dalmatian Coast, and the breathtaking Plitvice Lakes National Park, Croatia has plenty to offer with her rich history, diverse culture, and stunning landscapes. So what is the best way to travel through Croatia? How many days is enough?
Instead of trying to see everything that can lead to overwhelming fatigue, here's our suggested 2-week free and easy Croatia itinerary (highly personalisable!) that prioritises the main attractions and recreation activities so you can make the most of your limited time.
Note: Currently, there is no direct flight from Singapore to Croatia. That makes the shortest travelling time between the two destinations to be slightly over 14 hours with a layover. With that in mind, taking at least 2 weeks for a Croatia vacation would be just right. Ready to #TiqOff?

2-Week Free & Easy Croatia Itinerary
Day 1 & 2: Zagreb (Capital, Central Croatia)
Start slow from the vibrant capital city of Zagreb, located in Central Croatia. After a long flight from Singapore, you deserve to chill and enjoy Zagreb's lively cafe culture or dine in one of the many restaurants (foodies alert!). That includes trying the beer and wine, which the city is known for.
When you have rejuvenated, Zagreb, which is also known for its cultural attractions and historic landmarks can be explored on foot. Consider joining a walking tour with a funicular ride to Old Town or embark on the Hop On Hop Off Panoramic bus where you can sightsee the city in a breeze! Don't miss the Museum of Broken Relationships located in a former palace for a beautiful and moving experience.
Recommended stay: at least 2 days
If you are planning to go on day trips such as the Plitvice Lakes and Rastoke Day Trip, you would need to allocate more days to Zagreb. For nature lovers, read on for your onward journey!
By the way, while tipping is not mandatory in Croatia, it is appreciated. If you found service to be good, why not leave a tip and make somebody's day? That said, it is not common to tip on a credit card so it's good to carry some small change.
Day 3: Plitvice Lakes National Park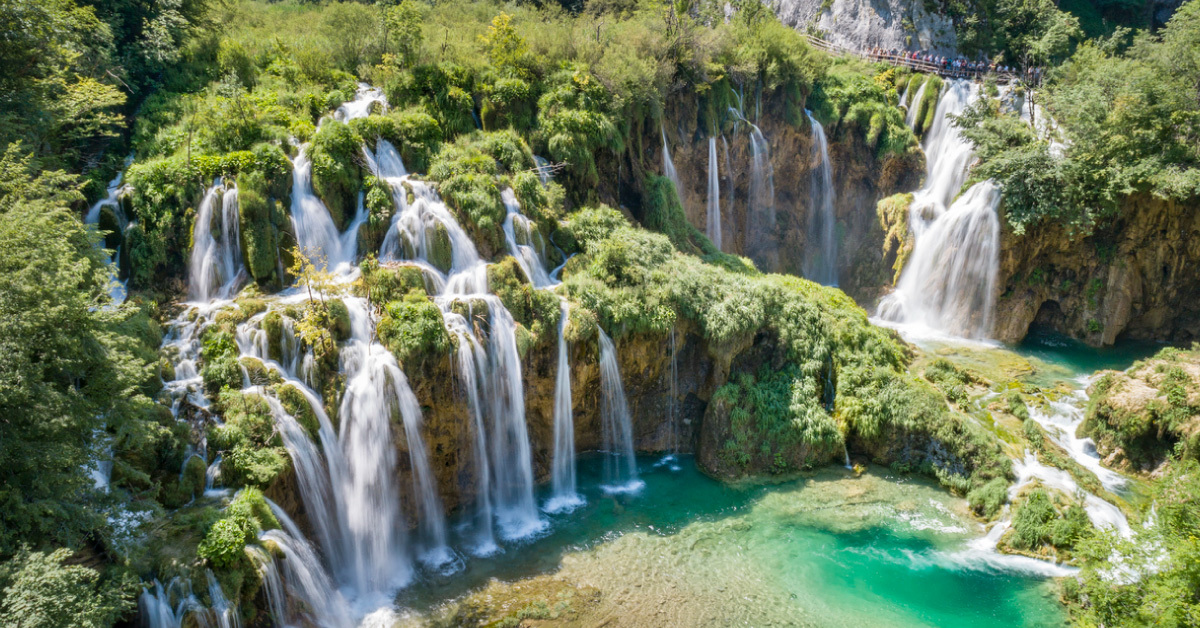 Located approximately 130km from Zagreb, the Plitvice Lakes National Park is a mere 2-hour car ride away under favourable traffic conditions. Since it is located in between Zagreb and Zadar (next destination), it's worth considering an overnight stay in this beautiful UNESCO World Heritage Site. After all, the Plitvice Lakes National Park is one of the oldest and largest national parks in Croatia!
Easily accessible via boat, train or self-drive, one would actually need a couple of days to explore the national park thoroughly. If time is limited, consider joining a tour or engaging a private guide to bring you to the breathtaking cascading lakes (out of 16) and waterfalls (more than 90 in the national park!) – all interconnected.
You would be mesmerised by the changing water colours, ranging from bright emerald green to deep blue. While you're there, don't miss the many legends, including the Legend of the Black Queen.
Recommended stay: at least 1 day
Day 4 to 6:  Zadar (Coastal City)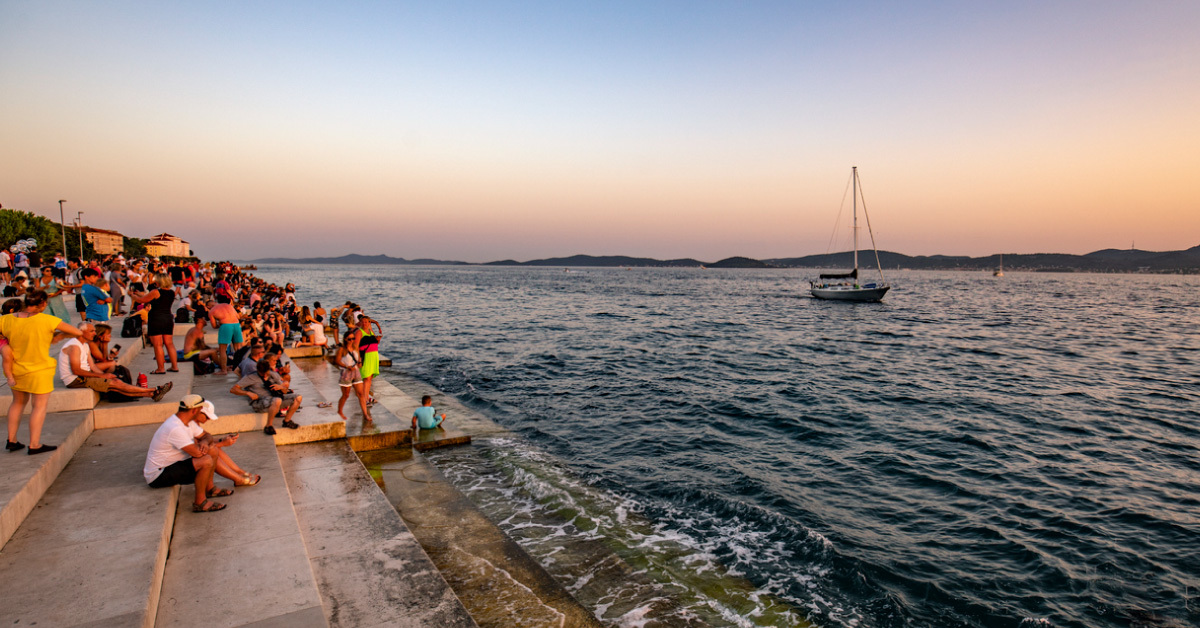 From the Plitvice Lakes National Park, travel about 2 hours by car to the fascinating coastal city of Zadar. Here, you will be awed by the abundance of Roman and mediaeval remains with innovative modern architectural structures, which you can easily explore in Zadar Old Town on foot. Amidst the old and new, don't miss unique attractions such as the Sea Organ and Sun Salutation.
The former is a natural musical instrument installed beneath seven flights of 10-metre-wide stone stairs that extend to the sea. Under the pressure of water, the sea organ creates a natural music that one can enjoy while sitting on the stairs to admire Zadar's beautiful sunset. A stone's throw away, the Sun Salutation produces a dreamy light show at night, mimicking twinkling starlight powered by solar cells that absorb sunlight during the day.
Located on the north Dalmatian coast, Zadar offers the opportunity to island-hop to smaller and less touristic islands as compared to those in south Dalmatia. If you are looking for local experiences in idyllic nature, this one's for you. There are options for day trips or you can go free and easy by taking the regular local ferry or catamaran. Aside from the crystal blue waters (yes to snorkelling!), think golden beaches, bare hills and bustling villages – you may need more time if you plan to go on an island-hopping adventure.
Recommended stay: at least 3 days
Did you know Tiq Travel Insurance covers all forms of transportation, and offers add-on Rental Car Excess Cover? With the right travel protection, you can enjoy your trip to the fullest.
Day 7 to 9: Split (2nd Largest City in Croatia)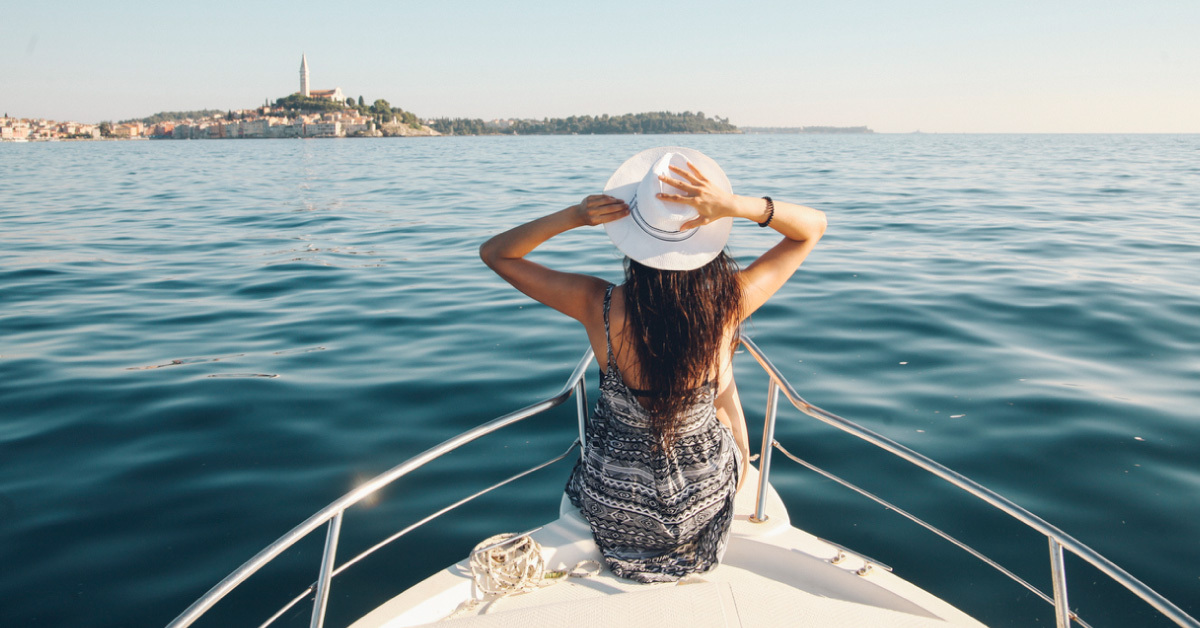 Time to venture to the largest city on Croatia's coast! Less than 2 hours' drive from Zadar, Split is where you can indulge in the bustling waterfront and have fresh seafood with Croatian wine daily!
Right in the centre of the Old Town of Split, you will also find ruins that date back to the Roman Empire. With many of its buildings still intact, the Palace of Diocletian is a UNESCO world heritage site not to be missed! Make your way through the maze of streets and cobblestoned lanes in the Old Town, and consider a meal at the People's Square (Narodni Trg). Remember to look up for the old town clock.
To immerse in inland nature, visit Marjan Forest Park for a picnic and an aerial view of Split from the hilltops. There are various hiking trails and cycling paths for those who prefer to get active. For the adventurous, Split offers a range of sea kayaking options, Ziplining at the Cetina Canyon, and more.
Being the 2nd largest city in Croatia after Zagreb, Split also offers amazing day tours and excursions to nearby attractions such as the Krka National Park (known for its pristine waterfalls) and Blue Cave and Hvar tour. Depending on the activities that you intend to partake in during your vacation, ensure that you have proper travel insurance coverage.
Recommended stay: at least 3 days
Day 10 to 13: Dubrovnik (Southeast Coastal City)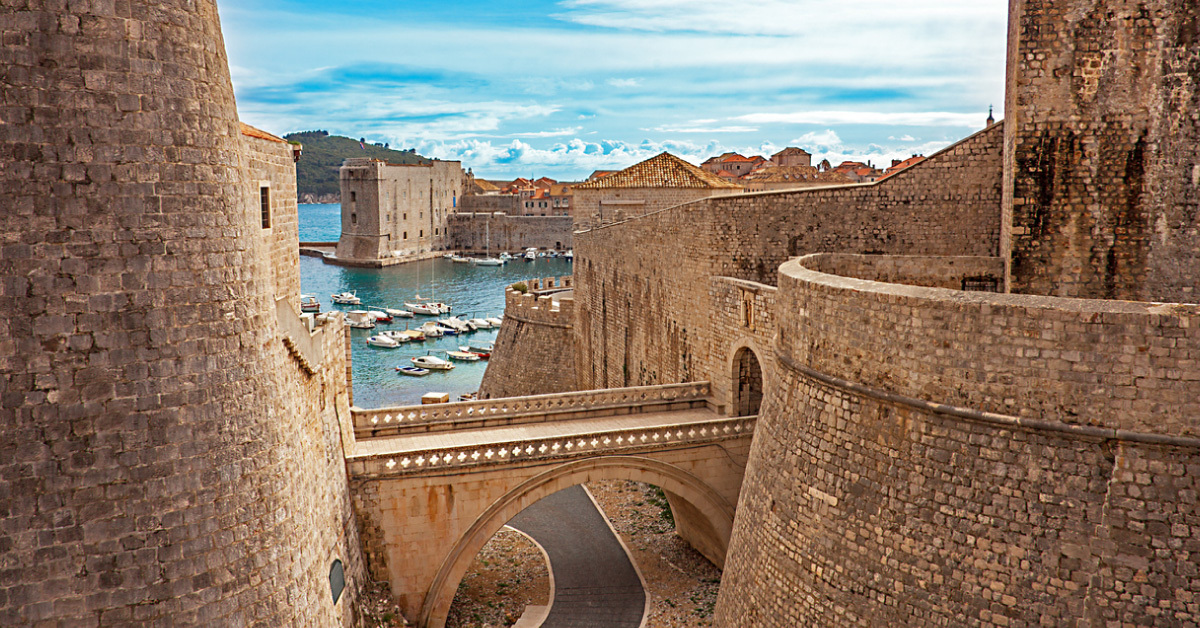 You've probably heard of Dubrovnik as compared to the other Croatian cities, especially if you are a fan of GOT (Games of Thrones). This south-eastern Croatian city was the primary filming location for King's Landing in the world-famous HBO television series. Regarded as the most picturesque city on the Dalmatian coast, Dubrovnik boasts beautiful beaches and access to many islands, as well as a famous Old Town and its city walls.
Constructed over a 500-year period mainly during the 12th and 17th centuries, the Walls of Dubrovnik encircle most of the city, with a complex system of forts, casemates, bastions, towers, and detached forts. At the base station just outside of the Old Town, consider taking a ride on the Dubrovnik Cable Car to the top of Mount Srd for further sightseeing, including amazing views of the city. Try to time your visit to catch the sunset.
Also, it would be a waste not to go on a Game of Thrones tour, even if you are not a GOT fan. For those who can't get enough of nature, consider doing a day trip to Mljet, Croatia's greenest island, or stay there for a couple of days if time permits.
Recommended stay: at least 3 days
Note that prices at Dubrovnik tend to be more expensive, so plan ahead your length of stay and travel activities. Also, while pickpocketing in Croatia is on a lower scale compared to other countries, be mindful of your belongings, especially in busy cities. If you have Tiq Travel Insurance, you can be rest assured with 24-hour worldwide emergency travel support. We also cover loss of valuables and travel documents amongst other benefits.
Visiting Croatia at your own pace
If you are following our 2-week free and easy Croatia itinerary, you would need to make your way back to Zagreb from Dubrovnik. There are a few ways to travel, as the two cities are conveniently connected by plane, train, car, or bus.
For those who are short on time, consider flying from Dubrovnik to Zagreb. There are daily direct flights provided by Croatia Airlines. You can get good savings if you book your air tickets in advance.
Alternatively, those into slow travel can take local transport such as the train or bus. The latter is recommended for affordability and greater convenience, not to mention travel sustainability. For your information, taking the bus is the most common way to travel between Dubrovnik to Zagreb even though it takes 10 hours.
Croatia Tour Packages from Singapore
For those who find it a hassle to plan a free and easy Croatia trip, you can consider a tour package from travel agencies in Singapore. Some travel agencies offer options to customise your trip, so you can travel according to your preferences.
Things to know about visiting Croatia (from Singapore)
Last but not least, here are some things you should know about Croatia before visiting.
Currency: Euro
Croatia is the 20th member of the EU (Europe zone), and as of 1 January 2023, they adopted the Euro as national currency. While ATMs are readily available and credit cards are commonly accepted, it is advisable to carry some Euros with you.
Best months to travel to Croatia: May, June, September or October
Summer time is the peak season for visiting Croatia, and that's for good reason. The weather is warm and pleasant and all tour operators and hotels are open. Nevertheless, July and August can be overwhelming with the tourist rush. So you may want to visit during May, June, September or early October.
Visa requirements for Singaporean travellers
While Singaporean travellers can get up to 90 days visa free when visiting Croatia, you need to apply for ETIAS travel authorisation, which costs about S$10, if you are planning to travel to Croatia or any EU/Schengen member countries from 2024.
Don't forget your travel insurance
Regardless of when or where you travel to, remember to get Tiq Travel Insurance to protect you before, during and after your trip. Tiq Travel Insurance covers you up to 60 days before your trip, with flight check-in reminder(s) and an automated flight delay benefit. That means you'll get paid upon a 3-hour flight delay, even without submitting a claim!
There's also optional COVID-19 add-on and coverage for pre-existing medical conditions so you can travel with greater peace of mind. Learn more here or dive straight ahead for the best online buying experience*!
*TripZilla Excellence Awards 2022
[End]
Information is accurate as at 8 November 2023. This policy is underwritten by Etiqa Insurance Pte. Ltd. (Company Reg. No. 201331905K). Protected up to specified limits by SDIC.
Tiq by Etiqa Insurance Pte. Ltd.
A digital insurance channel that embraces changes to provide simple and convenient protection, Tiq's mission is to make insurance transparent and accessible, inspiring you today to be prepared for life's surprises and inevitabilities, while empowering you to "Live Unlimited" and take control of your tomorrow.
With a shared vision to change the paradigm of insurance and reshape customer experience, Etiqa created the strong foundation for Tiq. Because life never stops changing, Etiqa never stops progressing. A licensed life and general insurance company registered in the Republic of Singapore and regulated by the Monetary Authority of Singapore, Etiqa is governed by the Insurance Act and has been providing insurance solutions since 1961. It is 69% owned by Maybank, Southeast Asia's fourth largest banking group, with more than 22 million customers in 20 countries; and 31% owned by Ageas, an international insurance group with 33 million customers across 16 countries.
Discover the full range of Tiq online insurance plans here.