Did it slip your mind that Father's Day is around the corner? Father's Day is on Sunday, 20 June 2021.
A few years back, more than 900 respondents in a five-country survey revealed that half of dads surveyed said they had most commonly received nothing for Father's Day. Be it Mum or Dad, our parents have always been main supporting figures in our lives. Having celebrated Mother's Day last month, it is time to show appreciation for Dad this June! Here are some thoughtful gift ideas for the special man of your household.
"We never know the love of a parent till we become parents ourselves." Henry Ward Beecher
Handmade leather wallet for Dad

Handmade gifts are special because they best express your thoughts and efforts for the receiver. Instead of simply purchasing a branded leather wallet, how about making a personalised leather wallet for your father?
There are various leather craft workshops in Singapore such as homegrown Crafune (which this author has personally joined and recommend!). No prior experience is required and depending on the design you choose, each workshop may range from 3 to 8 hours.
With the stricter COVID-19 safety measures from now till mid-June, you may want to consider booking a virtual session for both of you to make leather craft together. Crafune also offer starter kits that you can purchase and assemble easily from the comfort of your own home.
#TiqOurWord For the older generation, nothing matters more than having cash on hand. Yes, even if e-payments are the rage these days. Here's an interesting fact: Did you know that comprehensive home insurance covers the loss of money and unauthorised transactions on your stolen ATM or credit card? Learn more.
Give Dad the gift of indulgence
"Wow, father! You look amazing!"
Like all men, Dad could use a little bit of pampering and something to indulge himself in – especially on Father's Day. Does Dad have a manly beard? How about a beard kit with beard balm and beard oil to keep his mane of manliness maintained? Perhaps Dad is more of a clean-shaven guy. In which case, a men skincare set will do the trick to keep Dad's skin looking young and healthy.
Gadgets for the tech savvy Dads
Why not get a fitness tracker for Dad? Doubling as a digital watch, it will help him keep track of his step counts and will encourage him to get moving!
These fitness trackers have so many functions such as heart rate tracker, guided breathing sessions, alarms, sleep tracker and so on. Dad will also be able to pair it with his smartphone to stay connected when he's on his walk! As they are water-resistant, it won't be a problem if he forgets to take it off when he showers!
If he already has one, you could consider getting him an upgrade? Technology is always changing and the newer versions will have more and updated specs.
A smart speaker can also make a good Father's Day gift, especially for the retired Dads! He'll be able to play his favourite oldies or stream his favourite tunes on the speakers in the background while he sips on his coffee in the morning.
Send Dad to a Knife Making Workshop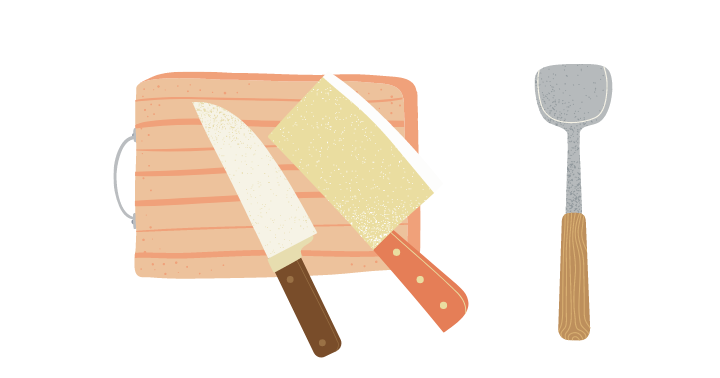 Having a meal together is one of the best ways to spend quality family time. Since dining at home is the default (not to mention safer!) for now, how about giving Dad a fun and valuable experience of making his own knife?
If he's the home chef, that'd be awesome. If mum usually does the cooking at home, this will help place your father in a good light. That plus you get to enjoy homecooked food. That's hitting three birds with one stone!
For knife making/sharpening or other furniture making workshops, check out Tombalek, Singapore's leading workshop for woodworking and metalworking education and practice.
#TiqOurWord Regardless of who's cooking, do practise caution and do not forget to switch off the stove when it is not in use. Also, do check if your current home insurer provides Emergency Cash Allowance within 24 hours if your home is uninhabitable due to an insured peril such as a fire accident.
Urban farming and dining experience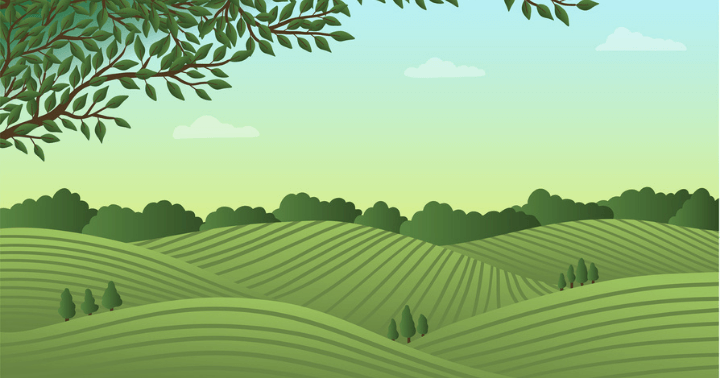 Here's a gift of memory for dads who used to live in a kampong (village). Amid our urban spaces, farming and gardening can be challenging but not impossible. If dad enjoys nature, you can buy him an urban farming experience at The Plant Story, or if he's more of a laidback kind, a treat at the Garden Café makes for a nice Sunday brunch for the family.
Other workshops at The Plant Story include Home Apothecary (just 1 hour!) where participants can learn about healing herbs in Singapore, how to grow indoor plants and concoct your own remedies to bring home. Think Dad will like this?
#TiqOurWord We don't know what herbal concoction can keep pests such as rodents or small termites away but if you have Tiq Home Insurance, you can count on 24-hour Emergency Home Assistance (EHA) that covers four common home emergencies – pest control, plumbing, electricity and locksmith. You get covered up to S$200 per event and up to 4 events per year. Learn more.
For the practical Dads
"Aiya, don't need to waste money-lah!"
Some of your Dads may not be big on physical gifts (that's why we sometimes give up and end up giving them nothing!) and would prefer practical gifts instead.
Growing up, our Dads have always taught us the importance of good health and to try to live a healthy life. As we age, regular health check-ups are important to keep our health in-check.  With that said, how about purchasing a premium health screening package for Dad this Father's Day? 'Pamper' him with top-class medical care for a full body check-up at a private clinic or hospital with a more personal and supportive environment.
#TiqOurWord A comprehensive life insurance can also make a practical gift for Dad! If he already has one, you could review and upgrade his current plan. At Tiq by Etiqa, our life insurance plans give you the flexibility to choose from short-term to lifetime protection with the ability to accumulate cash value when you opt for a whole life plan!  Learn more.
A thoughtful gesture to show Dad you care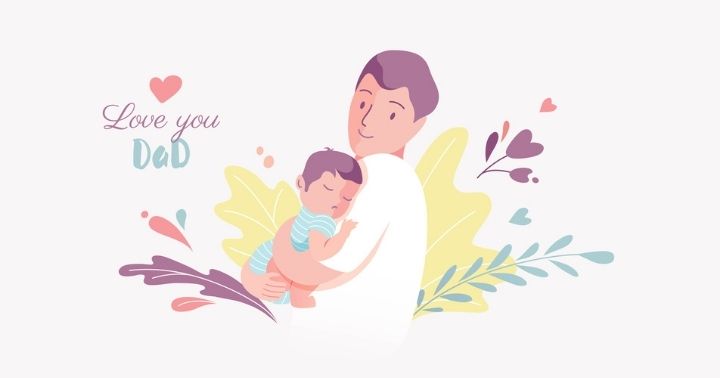 We certainly agree with the Wizard of Oz; "there's no place like home", and home is first and foremost made special with the presence of people you love and those who love you. It is also the little things within an apartment or house that makes your home cosy.
To show dad and the rest of the family that you care, you may consider taking care of your home protection needs. This is a thoughtful gesture that would show him that you have matured and are ready to share household responsibilities. Explain the importance of a comprehensive home insurance if your family has no idea about its difference with a fire insurance.
[End]
Information is accurate as at 17 May 2021. This policy is underwritten by Etiqa Insurance Pte. Ltd. (Company Reg. No. 201331905K). Protected up to specified limits by SDIC.
As buying a life insurance policy is a long-term commitment, an early termination of the policy usually involves high costs and the surrender value, if any, that is payable to you may be zero or less than the total premiums paid. It is usually detrimental to replace an existing personal accident plan with a new one. A penalty may be imposed for early termination and the new plan may cost more or have less benefit at the same cost. Benefits of the policy will only be payable upon an accident occurring. You should seek advice from a qualified adviser before deciding to purchase the policy. If you choose not to seek advice, you should consider if the policy is suitable for you.
Tiq by Etiqa Insurance Pte. Ltd.
A digital insurance channel that embraces changes to provide simple and convenient protection, Tiq's mission is to make insurance transparent and accessible, inspiring you today to be prepared for life's surprises and inevitabilities, while empowering you to "Live Unlimited" and take control of your tomorrow.
With a shared vision to change the paradigm of insurance and reshape customer experience, Etiqa created the strong foundation for Tiq. Because life never stops changing, Etiqa never stops progressing. A licensed life and general insurance company registered in the Republic of Singapore and regulated by the Monetary Authority of Singapore, Etiqa is governed by the Insurance Act and has been providing insurance solutions since 1961. It is 69% owned by Maybank, Southeast Asia's fourth largest banking group, with more than 22 million customers in 20 countries; and 31% owned by Ageas, an international insurance group with 33 million customers across 16 countries.
Discover the full range of Tiq online insurance plans here.