Home is where the heart is – until your home becomes uninhabitable and leaves you broken-hearted. But with Tiq Home Insurance by Etiqa, we can help mend your broken home (and heart!) through a home protection coverage that provides financial reimbursement for you, the property owner. This includes events that make your property uninhabitable such as damages, theft, fire accident, pest problem, and other crises.
"I think my home will be fine. Thank you very much!"
Did you know… there were 2,411 fire incidents that occurred in Singapore's residential areas in 2018? As a property owner, it is in your best interest to make sure that the sum insured for your property is sufficient. Let's learn to estimate the sum insured by calculating the replacement cost and construction floor area using the replacement cost table.
Lesson 1: What do these words mean?
Replacement cost: Amount of money required to replace an asset, like your property, with an equally-valued or similar asset of current market price.
Replacement cost table: General guide to replacement cost for various residential properties.
Construction floor area (CFA): Area (m2) of a building enclosing covered spaces that are measured to the outside face of the external walls (not the inside).
Lesson 2: How to measure CFA?
Single-storey property: CFA = External length of property (m) × External width of property (m)
Multi-storey property: The sum of CFA of each floor level.
Lesson 3: Identify your property type in the replacement cost table below
Then, just multiply your CFA with the Cost per CFA. You will get the estimated replacement cost for your property.
| | |
| --- | --- |
| DEVELOPMENT TYPE | Cost per CFA (S$/m2 ) |
| Medium-Quality Condominium | 1,950 to 2,600 |
| Good-Quality Condominium | 2,500 to 3,150 |
| Luxury-Quality Condominium | 3,200 to 4,350 |
| LANDED RESIDENTIAL | |
| Terrace House | 2,300 to 2,700 |
| Semi-detached House | 2,400 to 3,250 |
| Detached House | 3,400 to 5,600 |
| Cluster Housing | 2,400 to 2,950 |
Replacement cost table of Singapore Construction Prices (2019) by Rider Levett Bucknall (RLB)
A step-by-step example on how to estimate the sum insured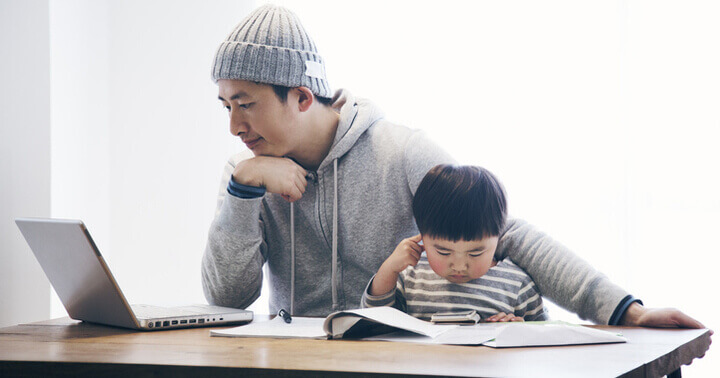 Scenario: Andrew lives in a semi-detached house located near the city centre with a construction floor area (CFA) of 230m2. As a property owner, Andrew would like to purchase home insurance for his property. Help Andrew estimate the sum insured for his home protection plan.
Q1: What is Andrew's property CFA?
Answer: 230m2
Q2: Based on the replacement cost table, how much is Andrew's estimated reconstruction cost?
Answer: S$715,000
Andrew's property is a semi-detached house.
The average Cost per CFA is S$3,000.
Est. reconstruction cost = CFA (230m2) x Cost per CFA (S$3,000) = S$690,000
Andrew also needs to consider the building fixtures and fittings in order to estimate the sum insured.
Reconstruction cost (S$690,000) + est. building fixtures and fittings (S$25,000)
= S$715,000
Being a good property owner and lawful citizen that he is, Andrew did not forget about professional fees and government taxes. So, let's add that in.
Professional Fees (est. 10% of sub-total) = S$78,650
Demolition and Removal of Debris (est. 5% of sub-total) = S$35,750
Replacement cost (before GST) = S$829,400
GST @ 7% = S$58,058
Replacement cost (after GST) = S$887,458
Est. Current Replacement Cost Approx. for Andrew = S$888,000
Therefore, Andrew needs to get a home insurance that covers up to S$888,000 or more.
Protecting your home and loved ones should be easy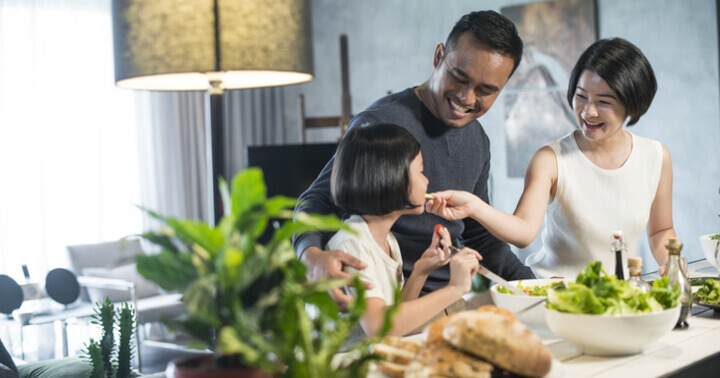 With Tiq Home Insurance by Etiqa (which is HDB's official fire insurer, by the way), you get comprehensive home protection coverage and flexibility. Plus, you only pay for what you need, such as coverage for building, renovation and home contents like furniture. Tiq Home Insurance also provides Emergency Home Assistance (EHA). This is a round-the-clock service to help you with issues regarding plumbing, electrical, locksmith and pest control. EHA is a complementary (yup, free!) benefit for policyholders who opt for the 3 to 5 years plans.
Try calculating the replacement cost to estimate the sum insured for your home now using the steps given above. And check out Tiq Home Insurance to see how you can benefit from our affordable home protection plan. Do the math!
[End]
All stated figures are for illustration purposes only. While effort has been made to ensure the accuracy of the contents of the table and calculation, Etiqa Insurance Pte. Ltd. will not be responsible for any error, inaccuracy, loss or detriment arising with the use of this information. To best determine the adequate sum insured specific to your property, you should seek the assistance of qualified property value assessors or quantity surveyors. CFA information is also provided by the property developers.
Information is accurate as at 23 December 2019. This content is for reference only. This policy is underwritten by Etiqa Insurance Pte. Ltd. (Company Reg. No. 201331905K). Protected up to specified limits by SDIC.
Tiq by Etiqa Insurance Pte. Ltd.
A digital insurance channel that embraces changes to provide simple and convenient protection, Tiq's mission is to make insurance transparent and accessible, inspiring you today to be prepared for life's surprises and inevitabilities, while empowering you to "Live Unlimited" and take control of your tomorrow.
With a shared vision to change the paradigm of insurance and reshape customer experience, Etiqa created the strong foundation for Tiq. Because life never stops changing, Etiqa never stops progressing. A licensed life and general insurance company registered in the Republic of Singapore and regulated by the Monetary Authority of Singapore, Etiqa is governed by the Insurance Act and has been providing insurance solutions since 1961. It is 69% owned by Maybank, Southeast Asia's fourth largest banking group, with more than 22 million customers in 20 countries; and 31% owned by Ageas, an international insurance group with 33 million customers across 16 countries.
Discover the full range of Tiq online insurance plans here.