From "Is that even a real job?" to "wow, it must not be easy", sentiments of freelancing has changed much over the past decade. So, what does going freelance really means and do you have what it takes to succeed? The 4-hour work week sounds like a dream, and if you are standing on the edge of the cliff, wondering if you should take the plunge, we have some freelancers' insights to share.
In case you were wondering: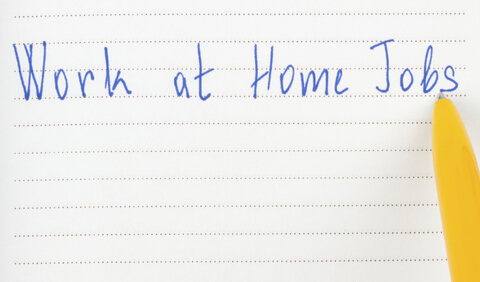 What does going freelance means?
Some people say being a freelancer means you do not really have 'a real job'. Technically speaking, I agree. Having been a full-time freelancer on and off during my career path, I sometimes find it hard to explain to people what I do. I did not really have a real job because I covered many jobs of different nature and industry. Oh, and not all freelance work can be done in the comfort of home.
Going freelance basically means that you are your own boss, and it is up to you to find contract work that can sustain the lifestyle you seek. This means:
• You are the CEO in charge of sales, marketing, operations, IT, admin, finance, etc.
• You get to decide on the work / clients that you want to work with
• You manage your own time (and targets)
• You make your own contribution to Central Provident Funds (CPF)
• You are responsible for getting your own insurance – in case an illness/unexpected situation hinders you from working
• The list goes on but you kind of get the picture
#TiqOurWord Underwritten by Etiqa, GigaCover's Freelancer Income Protection (FLIP) Insurance assures the self-employed to be paid when one is unable to work due to illness or injury.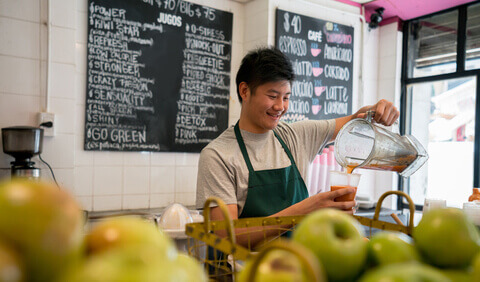 What are freelance jobs? 
Freelance jobs are contract work that self-employed people take on for companies and organisations. Flexibility is usually the carrot that entices people to go freelance over a stable permanent job. From tutors to private hire drivers, and aspiring home bakers, the opportunities as a freelancer is increasing, as technology advances and creates shifting cultural trends.
Did you know? In Singapore, primary freelancers, who depend on self-employment as their livelihood make up 8.4% of Singapore's resident workforce, and this number is growing steadily.
Before you go freelance: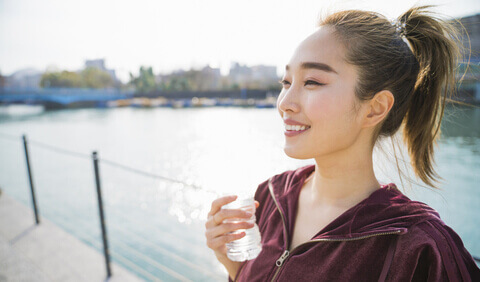 Look within
The seed of going freelance has been sowed in your head. It is time to carefully evaluate your reasons for wanting to do so. Are you seeking a lifestyle change or just trying out an option? What are your push factors? Having a clear understanding of your priorities will help to set a smoother path should you decide to go ahead and be a freelancer.
"What do you want?" is too imprecise to produce a meaningful and actionable answer." – Timothy Ferriss, The 4-Hour Workweek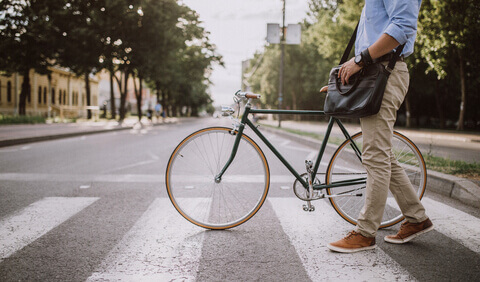 What do you need to sustain? 
Having too much considerations can hinder progress but you need to be practical. Are you quitting your job to start a business or are you looking forward to work with companies on a project basis? Make sure that you have the 5S in order to have a good shot at surviving the freelance life:
1. Spirit – Are you comfortable with unexpected situations? How determined are you to follow things through? Everyone has different personality and preferences. Besides having the interest to go freelance, you should consider if you are suitable to do so. Having the right spirit makes a difference. If not, are you willing to make sacrifices in order to achieve your freelancer's dream? Resilience is an important attribute that most freelancers need to sustain.
2. Skills – This shall be your core strength, and what brings in the dough. Perhaps you have the gift of the gab, which allows you to be a freelance emcee. Or you could be an IT expert that provides computer training lessons. The bottom line is, you need to be proficient in something, so that you can offer it to potential clients.
If there's only one advice that I can share to aspiring freelancers, it would be to keep learning, improving, and acquiring new skills.
3. Social network – Imagine a jobseeker going for an interview and trying to convince his/her potential employers that he/she is up to the task. As a freelancer, you are just like this jobseeker, except that you do it on a more frequent basis. When going freelance, you need to reach out to get business/work. A good social network will help, and if you do not have one to begin with, do consider joining more networking events. Remember, no man is an island.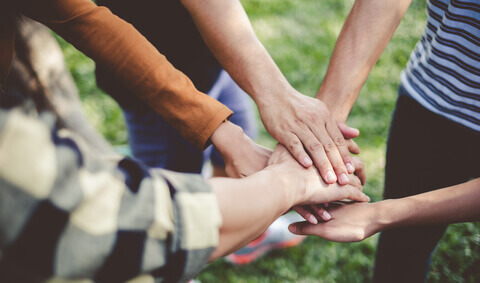 4. Savings – Forget the typical rule of having at least 6 months' worth of savings. Everybody is in different situations and the amount of 'rainy day' funds differ according to your circumstances. Regardless, you should have sufficient savings to ensure you can pay the monthly bills, and other expenses that you may have. Otherwise, you should at least have adequate insurance that can cover your income losses in an unforeseen event.
5. Support – This is something that most people overlook prior to going freelance. Depending on your family commitment, you may want to discuss with loved ones and close friends who may be affected by your decision. Be it emotional or financial, any form of support from people that matters will make a big difference.
While being a freelancer means you get to manage your own time, you'd find that your working hours might differ from the norm. Sometimes, just having the understanding of your loved ones will be a great source of motivation.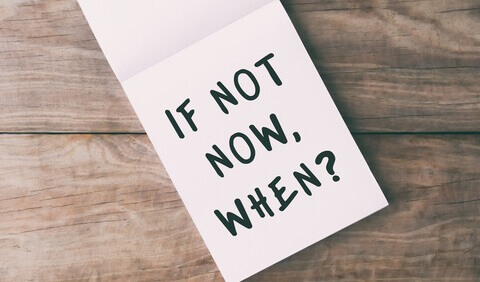 Timing matters
Having some form of preparation is always better than none, and time is something that you'd need to use wisely. So, when do you intend to freelance? Are you financially ready? How long do you intend to freelance? Depending on your priorities and life stage, setting a timeline may help you to make an easier decision if/when you come to a crossroad at a later stage.
"If you must play, decide on three things at the start: the rules of the game, the stakes, and the quitting time." – Chinese Proverb
Advice from experienced freelancers in Singapore: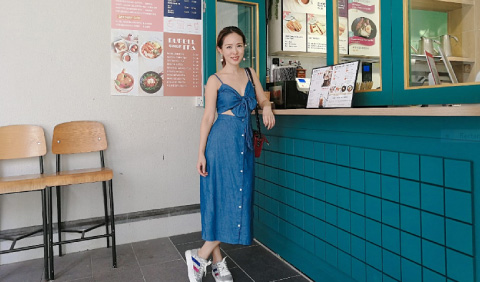 Born in Taiwan and graduated from NUS in history. Cleo Chang was working as a palm oil trader before she became a full time makeup artist in 2013. Having been self-employed for 12 years, here's what she has to say about challenges as a freelancer:
"There are different challenges at different stages. At the beginning, the struggle lies in building credibility and creating customer base. It was tough to find a reasonable rental place for work, and getting bank loans without a fixed income."
Best known in the wedding industry and for her brows embroidery services, Cleo's practical advice to aspiring freelancers is: "Have another stable job and only jump into full-time when you earn more than enough to support yourself or can afford long-term financial obligations."
Name: Cleo Chang
Business: Makeup and brows embroidery services
Website: http://www.cleochangmakeup.sg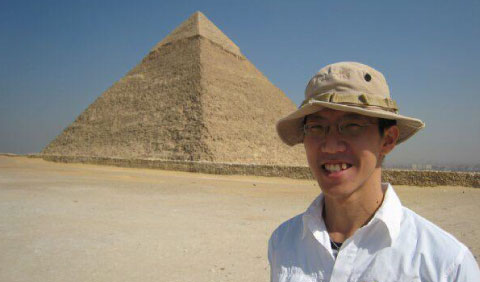 Jeremy Koh is a STB licensed tourist guide, and he has been freelancing for 17 years. To him, one of the challenges he faces is "more or less having to do everything yourself. There is no IT department to blame." His advice to those who are thinking of going freelance:
"You would probably go freelance because you love doing what you are doing, either that or you would kill your colleagues if you stay on in your present job. Even though you love what you do, do take time to do other things that you love. You will come back to the job more inspired."
Name: Jeremy Koh
Business: Tour guide (Guests tell me that if I lose my day job, I could be a stand-up comedian. I haven't lost my day job yet.)
Website: No Website. I blame my non-existent IT department.
Call me, text me +65 96815665
Email me jeremy_i_koh@yahoo.com.sg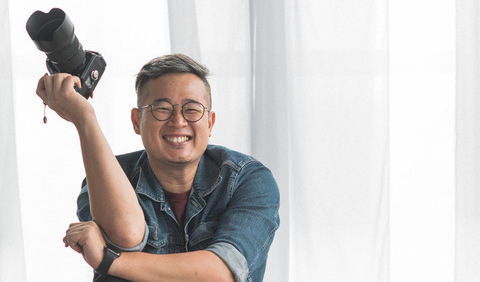 "It all started off as a passionate hobby, then spiralled into a business with the support of friends and partners who believed in me," said full-time professional photographer, Ian Soh.
As a freelance photographer for close to 7 years, Ian shared that "there will definitely be lull period when you don't get the jobs. During peak period, you work harder than anyone else because you know that is the crunch time. There isn't a structure to follow, which also means you have to be self-disciplined in every aspect to be sustainable."
His advice to aspiring freelancers: "Adapt and be quick about it. Believe in yourself, but never be arrogant. Every person you meet is a learning opportunity."
Name: Ian Soh
Business: Photography (The Wicked Light Pte Ltd)
Website: http://thecuriouslight.sg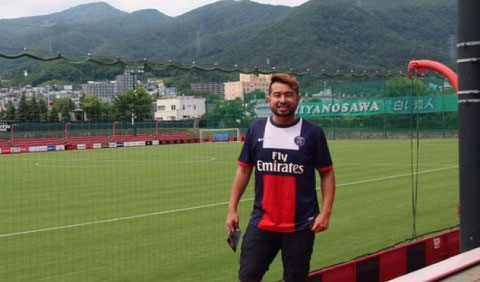 Penn Ng is a professional pet sitter and dog walker. While this appears to be the dream job for many, it has not been a walk in the park for Penn. Having been self-employed for 9 years, some of the challenges he face includes: "not having the support from my family, chasing clients for payment, looking for new job opportunities and having to work on days even when I'm unwell." He even postponed his personal holidays just to cater for his client's last minute work trip.
Despite all of this, this furry godfather loves what he does, and he shared, "It might seem difficult and impossible at first, but if you put your heart and soul into what you believe in, you will succeed."
Name: Penn Ng
Business: Pet Sitter / Dog Walker
Website: http://www.FurryGodFather.net
Instagram: @FurryGodFather
All the best!
"Being overwhelmed is often as unproductive as doing nothing, and is far more unpleasant. Being selective – doing less – is the path of the productive. Focus on the important few and ignore the rest." – Timothy Ferriss, The 4-Hour Workweek
At the beginning, you may be prone to accept all assignments or businesses that go your way. However, you should take the above advice from Ferriss, as it'd not do you any good to be overwhelmed. Being selective has its perks. Bear in mind that everything that you do brings you closer to your destination – that is if you do not take a detour. Last but not least, good luck for all your endeavours.
Information is accurate as at 14 March 2019.