From common flight delays to the Paris Syndrome, travel has a way of catching us unaware. Fellow Singaporean travellers will certainly nod your head in agreement: even if we don't travel blur, unexpected situations may still crop up, and that's why we religiously buy travel insurance prior to our trips. But that's not enough. Good planning and having prior knowledge can make a difference in a life and death situation. So, read on to learn what you can do when you face these common travel problems during your overseas trip.
Somebody stole my wallet!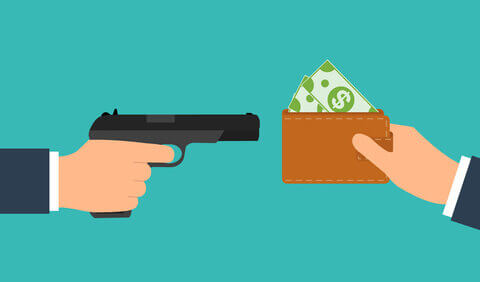 We hope you never have to encounter a stolen or lost wallet, but in the unfortunate event that you do, contact your banks at the first instance. Let them know that your credit and/or debit cards might be compromised. Next, lodge a police report and be sure to get a physical copy of the police / lost property report. This will come in handy when you file for travel insurance claims or apply for a replacement NRIC (National Resident Identity Card).
#TiqOurWord Always check your ticket terms and conditions. If you have purchased travel insurance (which you should!), you can check with the provider on the eligibility of your claims.
No more rooms? My hotel booking is cancelled?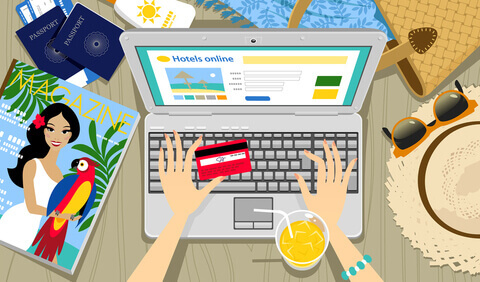 With so many different hotel booking apps and online travel agencies, a "lost" or cancelled booking is unfortunately a pretty common affair. While some overbooked hoteliers will compensate with accommodation in a similar class hotel or better, you should always take precaution by advising your arrival time. Some accommodation providers may release your room if they thought you are a no-show when it's well past the check-in time and there's no news from you.
#TiqOurWord It never hurts to ask and negotiate for something that you feel comfortable with. If you are offered a less than satisfactory choice, take evidence and share your experience so that other travellers will have a better idea of what to expect.
I missed my connecting flight! How?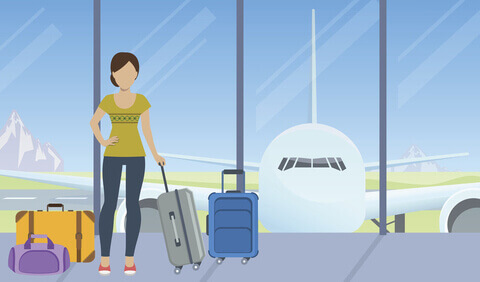 This depends on the airline and how you got into this situation. While certain full-fledged carriers will put you on the next available flight without additional charges (especially if you missed your flight due to circumstances beyond your control), some may require you to pay a no-show fees. Budget carriers like AirAsia have straightforward policies: "If you fail to check in on time or fail to board the aircraft by the time the aircraft departs, the fare you paid will not be refunded to you for any reason whatsoever."
#TiqOurWord Always check your ticket terms and conditions. If you have purchased travel insurance (which you should!), you can check with the provider on the eligibility of your claims.
The volcano just erupted!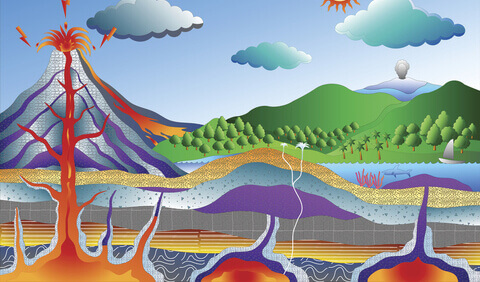 If a natural disaster happens, head for safety and don't try to lug that heavy luggage. (Travel insurance generally covers loss of personal effects due to natural disasters.) Stay indoors if it is safe. If you are on the streets, head somewhere safe and away from danger. If possible, go to the Singapore embassy or overseas mission. Unless it has been damaged by the disaster, you can get shelter and assistance to get back home. If this is not possible, seek help from local police or Red Cross personnel.
Stay calm, and do not be surprised if cell phone, Internet and telephone communications are disrupted in the event of a natural disaster. According to the vice president of global security and intelligence with International SOS Assistance, "Texting often works when voice calls don't".
Read more on what to do in an emergency when overseas here!
Ok, I'm lost, I don't speak the local language, and I do not have Internet connection.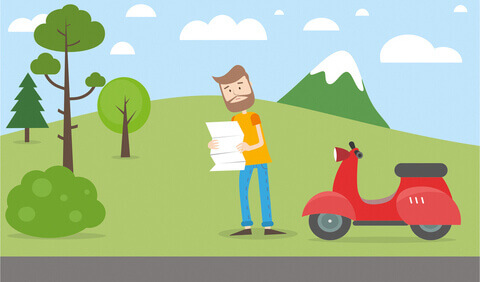 Rule of thumb: Don't panic, and ask at least two strangers (discreetly) for directions. This is the time where you really need to be observant and trust your instinct. In the event that you do not speak the local language, know that there's always body language.
#TiqOurWord You can avoid the above situation by downloading an offline map prior to your trip. Other than Google map, there's HERE WeGo – a mapping software application that's free for all to use!
The bumper got hit in the parking lot while we were making a pit stop!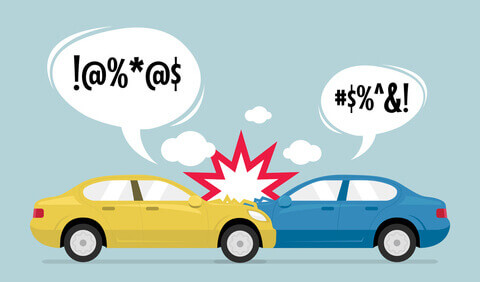 Ouch! Tough luck, mate! We hope nobody got hurt. If you have gotten into an accident with your overseas rented vehicle, you should call your insurer to check on the claims process. Don't forget to take photos, which can come in handy for claims. That is, if you are insured. Otherwise, you may have to rein in the traffic police and local authorities for a fair negotiation with the other party, or check with your rental car company on the damage costs.
#TiqOurWord Did you know Tiq Travel Insurance provides an optional add-on that covers rental car excess? Always ensure that you are well-insured if you are planning to rent a vehicle during your overseas holiday.
I just got a mysterious skin allergy! Is it the hotel bed or something that I've eaten?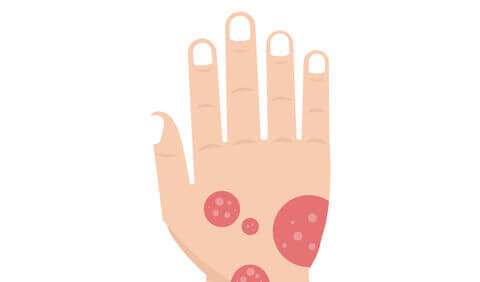 Don't scratch! If you don't already have a first aid kit with you, check with your accommodation provider or go to see the local chemist for some remedies. Always keep a copy of the receipt in case you need to make claims after your trip.
Did you know? The Paris Syndrome is a host of intense psychological symptoms, namely "acute delusions, hallucinations, dizziness, sweating, and feelings of persecution, experienced by travellers who were disillusioned by the reality of their intended travel destination. While the Paris Syndrome sounds pretty extreme, travelling does expose us to different environments, making us more vulnerable to fall ill in the foreign land. Hence, you should always have some common medications with you.
#TiqOurWord Travellers with pre-existing medical conditions should take the necessary precautions and ensure that you are in the right condition to travel. Also, having an adequate travel insurance that covers pre-existing medical conditions is essential.
Take travel precaution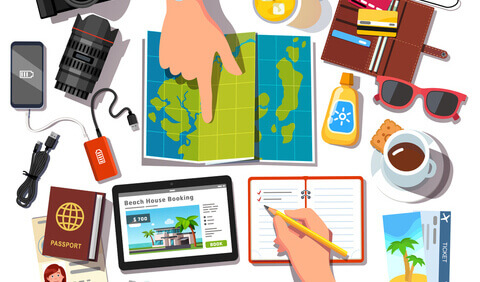 The above-mentioned are just a few examples of common travel situations. While we can never fully anticipate these unexpected situations, we can plan well in ahead by ensuring we have our travel essentials such as personal documents, medication, travel insurance, etc. in place.
(Touch wood!) Have you encountered any of the mentioned incidents or other travel inconveniences that you would like to share with fellow travellers? Do feel free to share your stories with us here.
Stay safe and happy travels!
Information is accurate as at 7 March 2019.