How are you going to spend Chinese New Year (CNY)? We don't meant to eavesdrop but recent lunch conversations seemed to revolve around the much anticipated 2019 CNY public holiday! Are you travelling or taking a staycation in Singapore? What can one do besides family gatherings on CNY day 1 and 2? Surprisingly, there are a ton of things to do, which does not include visiting 'ghost' malls or full-house cinema theatres! Read on and plan a fun and alternative CNY experience in this upcoming year of the pig!
Boardwalk Shopping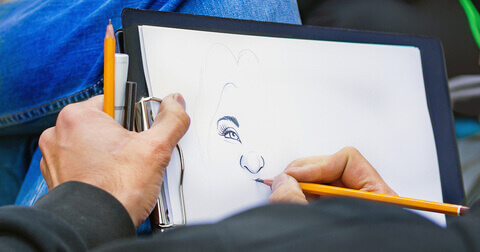 From party novelties to artisan crafts and fun services such as caricature artwork and airbrush tattoos, the Sentosa Boardwalk Bazaar – Chinese New Year's Edition – may be able to satisfy the shopaholics amid closures of malls during the CNY public holiday! This outdoor event is organised by TGIF Bazaars and will take place on the first three days of CNY 2019 at the boardwalk between between Vivocity, Harbourfront Centre, the Cruise Centre and Resorts World Sentosa.
Venue: Sentosa Boardwalk, 10am to 10pm, from 5 – 7 Feb 2019
Find out more here
Fortune Gathers at Resorts World Sentosa (RWS)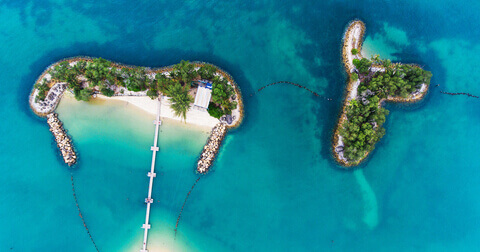 A stone's throw from the Sentosa Boardwalk, the Resort World Sentosa Integrated Resort has much festive activities lined up to battle any CNY boredom, and no (!), we are not talking about the 24-hour RWS casino! For families or couples, you may want to check out the Monster Lo Hei show at Universal Studios Singapore or visit the S.E.A. Aquarium and enjoy a mesmerising underwater dragon performance. At Fortune Street, there are 11 schools of divination to decipher your fortune for the year!
Venue: Resort World Sentosa (various), 3 Jan – 19 Feb 2019
Entrance Fee: Free and ticketed admission/events
Find out more here
#TiqOurWord We can't predict your fortune for the year but we can help you to discover your secret financial persona with our simple Financial Psychology Quiz!
Embark on a Zoo-diac trail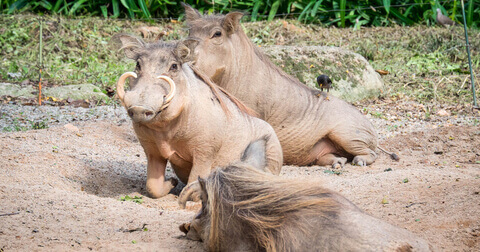 The zoo is open! For a fun excursion (minus the usual crowd), head on down to any of Singapore's  four wildlife parks, namely Jurong Bird Park, Night Safari, River Safari, and Singapore Zoo, and embark on your own zoo-diac trail! From auspicious God of Fortune mascots to LED dragon dances and savour specially curated festive delicacies like mandarin orange cheese tarts, this promises an alternative CNY experience!
Venue: Jurong Bird Park, Night Safari, River Safari, and Singapore Zoo (Varied timings for different wildlife parks)
Entrance fee: Various pricing
Find out more here
#TiqOurWord The festive season offers the perfect opportunity to spend quality time with your loved ones, especially for working parents with young children. As Gretchen Rubin said, "The days are long, but the years are short." Cherish the precious moments and make provision for life!
Explore Palace Grounds!
Walking along Orchard Road from The Centrepoint towards Plaza Singapura, you would pass by The Istana, shrouded by sprawling trees beyond a white gate and smartly dressed guards on duty. In case you are unaware, the Istana means 'Palace' in Malay language and it is one of Singapore's oldest heritage sites dating back to 1867! Wouldn't you like to explore this official residence of our President? The Istana Open House is held around major public holidays every year, and the upcoming one falls on the 2nd day of Chinese New Year. There'll be a variety of performances so go early!
Venue: The Istana: 8.30am to 6.00pm on 6 Feb 2019
Entrance Fee: S$2 per person, Free for Singaporeans and Singapore Permanent Residents
Find out more here
Edutainment at National Museum of Singapore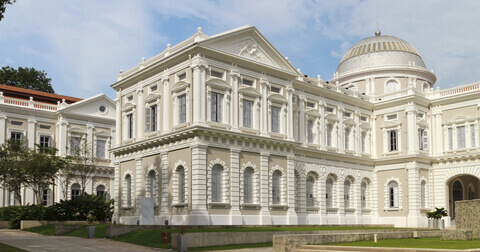 We can never get enough of Singapore's oldest museum but in case you think that it's all about the history of our nation, think again! The newly refreshed Goh Seng Choo gallery explores the world of magic and supernatural beliefs as practised by traditional Southeast Asian societies! You can also get up close with animated wildlife of the Malay Peninsula in the 19th century. For those who can't get enough of Chinese New Year, you can create a customised red packet or design a unique lantern bookmark! Music lovers, make your way towards the red Steinway piano for a special performance!
Venue: National Museum of Singapore, 10am to 7pm daily (5 – 19 Feb 2019 for Lunar New Year Celebrations)
Entrance Fee: Various pricing, Free for Singaporeans and Singapore Permanent Residents
Find out more here
Immerse in Nature with Spring Surprise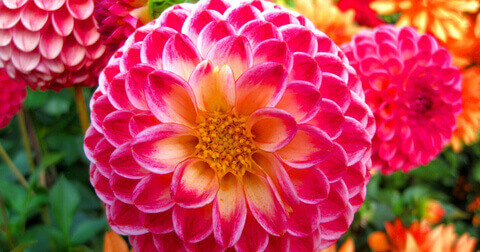 Skipping CNY visits for a respite? Nature beckons… with air conditioning! We understand #OOTD (outfit for the day) is particularly important during CNY. Head on down to Gardens by the Bay where you can spot the animal sculpture of your Chinese Zodiac! Wind down in the Flower Dome featuring blooming dahlias, with some as large as one's face! Besides the two cool conservatories, there are festive performances and activities around Bay South that share the Chinese culture and legends.
Venue: Gardens by the Bay, 5am to 2am daily (Varied timings for attractions/festive activities)
Entrance fee: Click for more info
Find out more here
River Hongbao 2019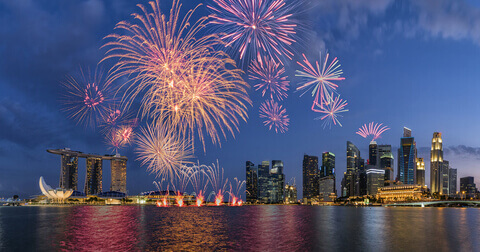 Do you visit the River Hongbao every year? Some of us do, and truth to be told, it gets better every year! Highlights of this 2019 CNY event includes four distinctive fireworks experience that blends pyrotechnic art, colours, lights and sounds! We are also looking forward to seeing the iconic God of Fortune (18m tall!), lantern displays, carnival games and food!
#TiqOurWord It is going to be crowded at the River Hongbao so we recommend you to bring along your ez-link card and take public transport! Did you know that you can earn rewards with the EZ-Link app that allows one to conveniently check and top up funds via your NFC-enabled Android phones? Keep a lookout for lucky draw prizes sponsored by Etiqa Insurance in the EZ-Link app too!
Venue: The Float @ Marina Bay, 2pm to 11pm (3 to 10 Feb 2019)
General admission is free.
Find out more here
Bedazzled in a Light Art Festival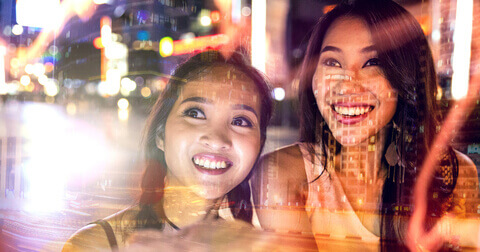 Going beyond the traditional Chinatown Light-up (available till 6 Mar 2019), i Light Singapore is Asia's leading sustainable light art festival and it is happening this CNY! Kicking off in conjunction with the launch of Singapore Bicentennial commemoration, there shall be 33 sustainable light art installations and exciting programmes happening around and beyond Marina Bay! Done with your CNY feasts? Take a stroll at i Light Singapore and be dazzled!
Venue: Marina Bay, Civic District, Singapore River and Raffles Terrace at Fort Canning Park, 7:30om to 11pm from Sun to Thu, extended hours till 12am on Fri and Sat (28 Jan – 24 Feb 2019)
General admission is free.
Find out more here
Gong Xi Fa Cai
There are plenty of activities to do in Singapore during the CNY public holiday and throughout the spring festival. Plan ahead to make the most of this festive season. We'd also like to #TiqTheChance to wish everyone a prosperous and joyous year of the pig!
All information is correct as at the date of publication. This content is for reference only.