Known for its convenient location, affordability and laidback atmosphere, Batam is a popular weekend getaway destination for Singaporeans. Located in the province of Riau Islands, this island city offers relaxing retreats, value-for-money shopping and dining experiences. In case you think that Batam is only about cheap massages and seafood binges, think again. Here are some interesting places and things to do in Batam that you may want to explore when travel borders reopen!
Note: Batam is not part of Singapore
As one of the few Indonesian islands near Singapore that can be easily visited without taking a flight, Batam is a popular destination not just for Singaporeans. At times, visitors from afar may visit Singapore and Batam Island in a dual destination trip.
Batam Island is located about 45 to 70 minutes away from Singapore by ferry. This proximity may lead visitors to believe that it is part of Singapore but of course that's not true.
#TiqOurWord Regardless of proximity, if you are travelling out of Singapore, you should always get adequate travel insurance to cover your travel needs.
Fun things to do in Batam
Discover a hidden waterfall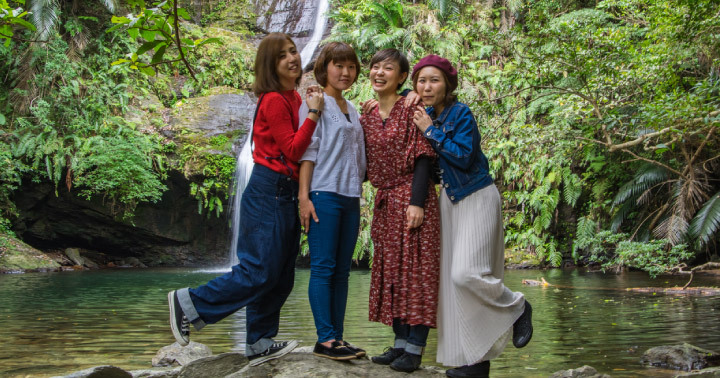 Some called it the hidden waterfall in the forest. If you are a nature lover, you may enjoy trekking at the Pancur Forest and discovering the Bidadari Waterfalls within. Word has it that it's clean and green, in part due to its remoteness.
Although located less than an hour's drive from Batam City Center, one will have to go by foot past a village prior to reaching the forest edge. For convenience and safety, it may be worthwhile to engage the services of a local tour agency.
Relax on natural beaches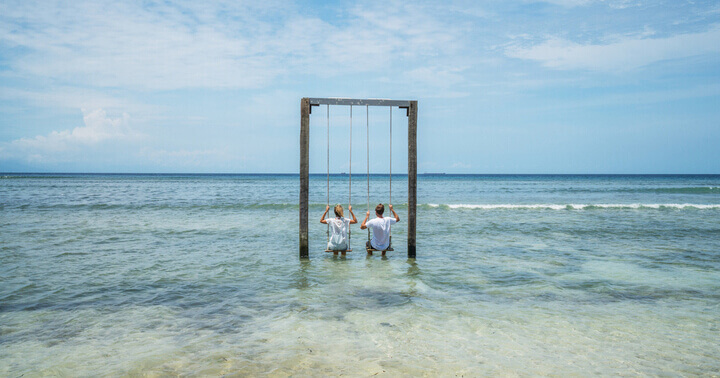 People tend to have the impression that Bintan has beautiful, natural beaches whereas the ones in Batam are nothing to shout about. To change your perception, check out Vio Vio beach (slightly over an hour's drive from Batam city center).
You can enjoy an epic sunset while you swing on the shore, just like people do at Gili Trawangan Lombok! This relatively new public beach also offers a picturesque view of hills and sea. At low tide, you may even see coral reefs at the shallow spots.
Explore different views at Tebing Langit (Sky Cliff)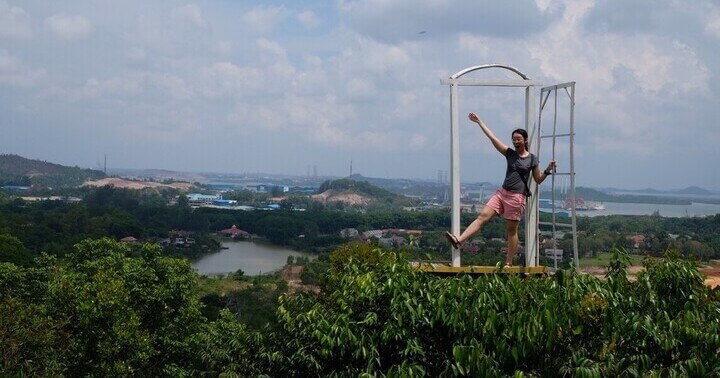 Image credit: Travel Beckons
Ever lay on a giant hammock amid a forest or visited a hobbit's house? At Tebing Langit (which means Sky Cliff) in Sekupang, creativity takes on a new twist as this newly opened tourist attraction (in early 2018) offers endless photo opportunities and art installations in the great outdoors.
Some of its elevated spots provide great aerial views of Batam but do be mindful of safety as you try to get the perfect shot. Best time to visit? Either early morning or late afternoon.
#TiqOurWord Be careful as you climb up the elevated platform to get the trending shot of a door atop trees.
Climb a rustic treehouse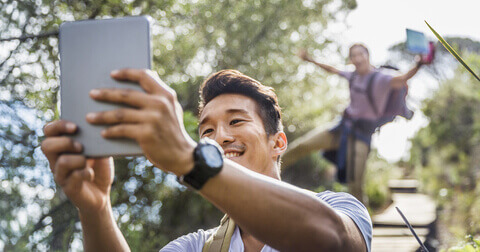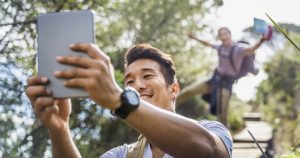 For those of you who grew up enjoying Enid Blyton's Magic Faraway Tree, you may have a thing for treehouses. You can satisfy your childhood fantasy of climbing up to a treehouse at Taman Wisata Habibie 1000 Tangga (also known as 1000 steps).
While you won't discover new worlds at this garden park, you can enjoy the coastal view and even see Marina Bay Sands of Singapore if the sky is clear. Not far from Dangas Sekupang Beach, this attraction gets its namesake from BJ Habibie, Indonesia's third president, who used to live here.
#TiqOurWord Contrary to misconception, it only takes 100+ steps to reach the treehouse but do be careful as the makeshift steps were rather shaky when we visited. Ensure you are protected with the right level of coverage, especially if you have pre-existing medical conditions. Learn more about Tiq Travel Insurance by Etiqa.
Enjoy quality coffee in style at hipster cafes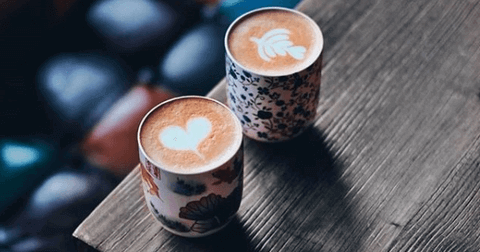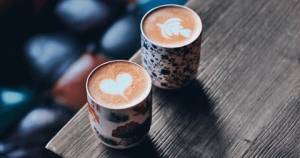 Image credits: @leescafebar on Instagram
Feeling the pinch when you café hop in Johor Bahru, Malaysia? Well, at Batam, prices are kept reasonable with plenty of food options. From local cuisine to western fares, macarons and gelato, you can indulge in culinary adventures and food photography at these hipster cafes.
Hug a huge teddy bear at Lee's Cafe & Bar or enjoy a cup of coffee at the greenhouse-like Chemistree Café that everyone seems to be talking about. At the Anchor Café & Roastery, a cup of latte costs ~S$2.50 only. Time to café hop in Batam!
Cheers to fresh brew in Batam
Fancy freshly brewed beer? Head on down to Fresh Beer Batam, the only microbrewery on the island for some fresh beer with flavours such as Passion fruit or Seaweed. In addition to flavourful beer that comes in a variety of colours, you can enjoy alfresco dining with live music at this rooftop venue.
Hunt for Kueh Lapis hidden in a private residential estate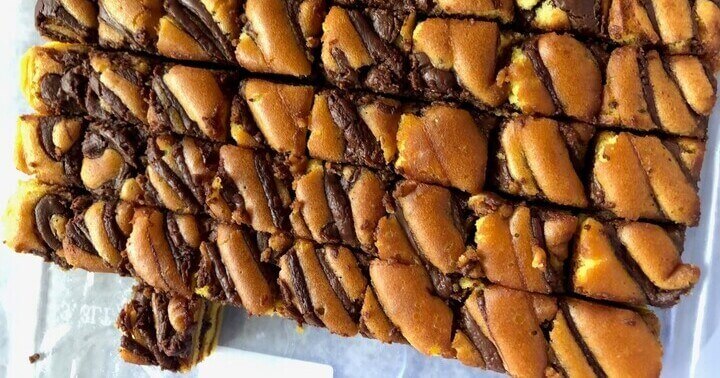 Image credit: Travel Beckons
Kueh Lapis, a steamed layer cake, is a popular food souvenir highly sought after by tourists in Batam. Not all kueh lapis are made the same, and if you are looking for some flavoured fun, go on a hunt for the most sinful (buttery) kueh lapis on Batam!
For this author, the best is from Alya – hidden in the middle of a private residential estate. We wouldn't have known how to get there if not for our driver but interestingly, the house bakery was quite packed when we arrived.
How to travel to Batam from Singapore?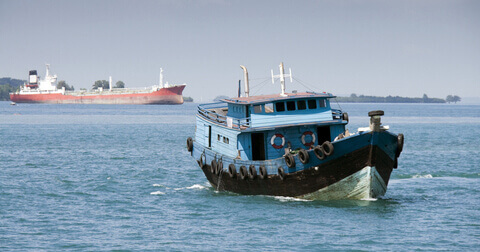 To travel to Batam, you can take a 45-minute to 1-hour ferry ride departing from Singapore. There are two departure locations:
Harbourfront Ferry Terminal: Ferries departing from here goes to Batam Centre, Sekupang and Waterfront City (Teluk Senimba), and Tanjung Balai
Tanah Merah Ferry Terminal: Ferries goes to Nongsapura and and Harbour Bay (new route)
How to travel/get around Batam?
To travel around Batam on your own, you can:
Take a conventional taxi
Use hotel transport
Rent a car (ideal for group travel)
Note: Although online transportation apps such as GRAB, UBER, and Gojek are available at Batam, be careful when taking such private hires as this is frowned upon by local taxi gangs.
If this is your first trip and you prefer to have a relaxing holiday, you can consider getting a Batam tour package and leave it to the experts to create a fun itinerary for you.
More than just shopping and spa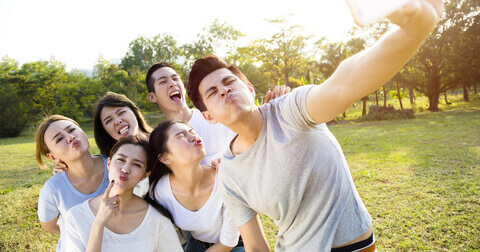 Don't get us wrong. We love shopping and spa at Batam but there's more to the island city than these two activities. With travel to Batam being so convenient and affordable, it's time to start planning a weekend getaway when it is safe to travel!
Did you know that Tiq Travel Insurance's family plan can insure up to 10 persons? Grandparents can now travel under our family plan too! Find out more here.
[End]
Information is accurate as at 23 October 2020. This policy is underwritten by Etiqa Insurance Pte. Ltd. (Company Reg. No. 201331905K). Protected up to specified limits by SDIC.
Tiq by Etiqa Insurance Pte. Ltd.
A digital insurance channel that embraces changes to provide simple and convenient protection, Tiq's mission is to make insurance transparent and accessible, inspiring you today to be prepared for life's surprises and inevitabilities, while empowering you to "Live Unlimited" and take control of your tomorrow.
With a shared vision to change the paradigm of insurance and reshape customer experience, Etiqa created the strong foundation for Tiq. Because life never stops changing, Etiqa never stops progressing. A licensed life and general insurance company registered in the Republic of Singapore and regulated by the Monetary Authority of Singapore, Etiqa is governed by the Insurance Act and has been providing insurance solutions since 1961. It is 69% owned by Maybank, Southeast Asia's fourth largest banking group, with more than 22 million customers in 20 countries; and 31% owned by Ageas, an international insurance group with 33 million customers across 16 countries.
Discover the full range of Tiq online insurance plans here.