Home is meant to be a place where you live and share the joys of life with your loved ones. So, it's natural that you would spend a small fortune to fill that dream home with chic furnishings and latest home gadgets for a "better life". Yet, you chose not to buy home insurance, thinking a fire insurance should suffice.
Sorry friend, you've got it wrong. A comprehensive home insurance protects your home and the contents within, providing wider coverage that complements the fire insurance. Here we debunk the other common myths homeowners may have about home insurance.
Then what does fire insurance cover?
Let's clear the air about fire insurance. It is mandatory to buy HDB Fire Insurance for HDB flat owners with outstanding HDB loans. For private apartment owners, it is the legal responsibility of your Management Corporation to insure the entire property for fire damage.
As its name suggests, fire insurance insure against fires, but the coverage is only limited to damage to the original structure of your property when you first moved in. It does not cover your home contents, such as belongings, furniture and renovation. Therefore, a comprehensive home contents insurance is essential in addition to a fire insurance.
Tiq Home Insurance offers coverage of up to S$1,000,000 for renovation and S$150,000 for home contents, so you will be protected for damages beyond the structural features caused by fires. Whether you are a home owner, landlord or tenant, it pays to check on your current home protection before calamity strikes!
Isn't home insurance expensive?
Many homeowners have the misconception that home insurance can cost an arm and a leg, However, you will be pleasantly surprised that home protection policies are actually very affordable.
In fact, Tiq Home Insurance starts from a reasonable S$28 for a 1-year plan where you can customise the protection level according to your needs. We are sure this is nothing compared to the cost of your home and the contents within!
Should I just buy the cheapest home insurance since they are all the same?
No, it's certainly not true that all home insurance policies are the same. There is a wide array of benefits offered by different insurers, thus it is crucial to ensure the policy you purchase provides appropriate protection for your home.
Besides the standard benefits offered by most insurers (covering renovation, home contents, valuables and personal liability), Tiq Home Insurance allows homeowners the flexibility to add on optional protection such as Family Accidental Death Protection and Personal Cyber Insurance. You can also customise the coverage of building, home contents and renovation according to your preferences.
Cyber security is essential now more than ever, as efforts to digitalise businesses have been sped up in light of the COVID-19 pandemic. Furthermore, due to COVID-19 safety measures, , and staying connected with our loved ones using the Internet have become more prevalent than ever.
Being online more often increases your exposure to cyber risks, which means possible loss of assets. Add on Tiq's Personal Cyber Insurance cover to your home insurance for greater peace of mind for you and your family!
Well, and don't you just hate it when the vacuum cleaner at home happens to break down right at the time you need to do some housekeeping? Worse, the warranty had just expired and you need to pay for its repair. With the Multi-appliances Home Protector add-on, this repair cost1 will be paid for!
Do I really need home insurance in Singapore?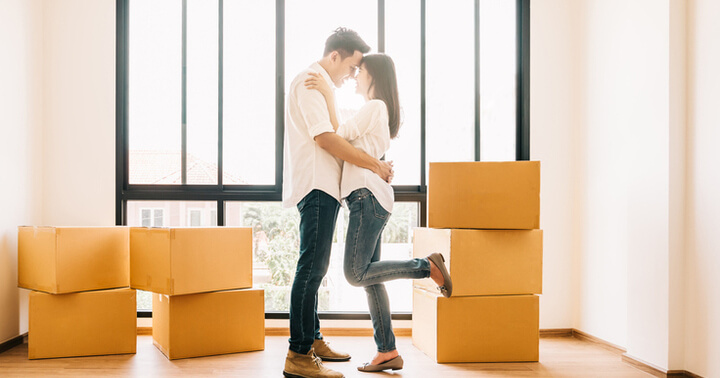 Home insurance is optional in Singapore. However, you will be glad you bought one if there's an unfortunate event like a break-in or fire caused by short circuit. The cost of replacing your home appliances and fixtures can be huge compared to the reasonable premium paid for a flexible yet comprehensive home insurance policy like Tiq Home Insurance.
If something happens to your home rendering it uninhabitable, Tiq Home Insurance provides up to S$5,000 emergency cash allowance within 24 hours, so you can use it to get alternative accommodation, pay for basic needs and so on.
Furthermore, you never know when you may be accidentally locked at home (yes this happened to the author!). Instead of scrambling for help on your own, just call Tiq's 24-hour Emergency Home Assistance hotline, where a locksmith service will be arranged and 2 without hassle.
Now that we have debunked top home insurance myths for you, you should understand why insuring your beloved home is so important. All it takes is a few minutes to purchase our Tiq Home Insurance online!
1 The add-on Multi-appliances Home Protector coverage limit is $700 and up to 2 times a year.
2 Emergency Home Assistance is applicable for plans of 3 years or more, with a limit of $200 and up to 4 times a year.
[End]
Information is accurate as at 23 October 2020. This policy is underwritten by Etiqa Insurance Pte. Ltd. (Company Reg. No. 201331905K).
Tiq by Etiqa Insurance Pte. Ltd.
A digital insurance channel that embraces changes to provide simple and convenient protection, Tiq's mission is to make insurance transparent and accessible, inspiring you today to be prepared for life's surprises and inevitabilities, while empowering you to "Live Unlimited" and take control of your tomorrow.
With a shared vision to change the paradigm of insurance and reshape customer experience, Etiqa created the strong foundation for Tiq. Because life never stops changing, Etiqa never stops progressing. A licensed life and general insurance company registered in the Republic of Singapore and regulated by the Monetary Authority of Singapore, Etiqa is governed by the Insurance Act and has been providing insurance solutions since 1961. It is 69% owned by Maybank, Southeast Asia's fourth largest banking group, with more than 22 million customers in 20 countries; and 31% owned by Ageas, an international insurance group with 33 million customers across 16 countries.
Discover the full range of Tiq online insurance plans here.