Feng shui, the ancient Chinese traditional practice of creating balance with the natural world, can sometimes be as misunderstood as insurance. For the uninitiated, feng shui is not scientifically proven but there're many people around the world that believe in harmonising their living spaces with nature through spatial design.
As they say, "never try, never know". So here's 7 easy home feng shui tips that can hopefully bring harmony, good health and prosperity to all in 2022!
Feng Shui and Chinese Zodiac Outlook in 2022
We're no feng shui masters, but from what we have gathered from well-known feng shui practitioners in Singapore, is that in 2022 (the Year of the Tiger) one can expect things to move quickly with plenty of changes. It's going to be challenging and competitive – which stresses the importance of ensuring our home provides the comfort that we need.
Tip #1 Don't leave your shoes or sandals around the front door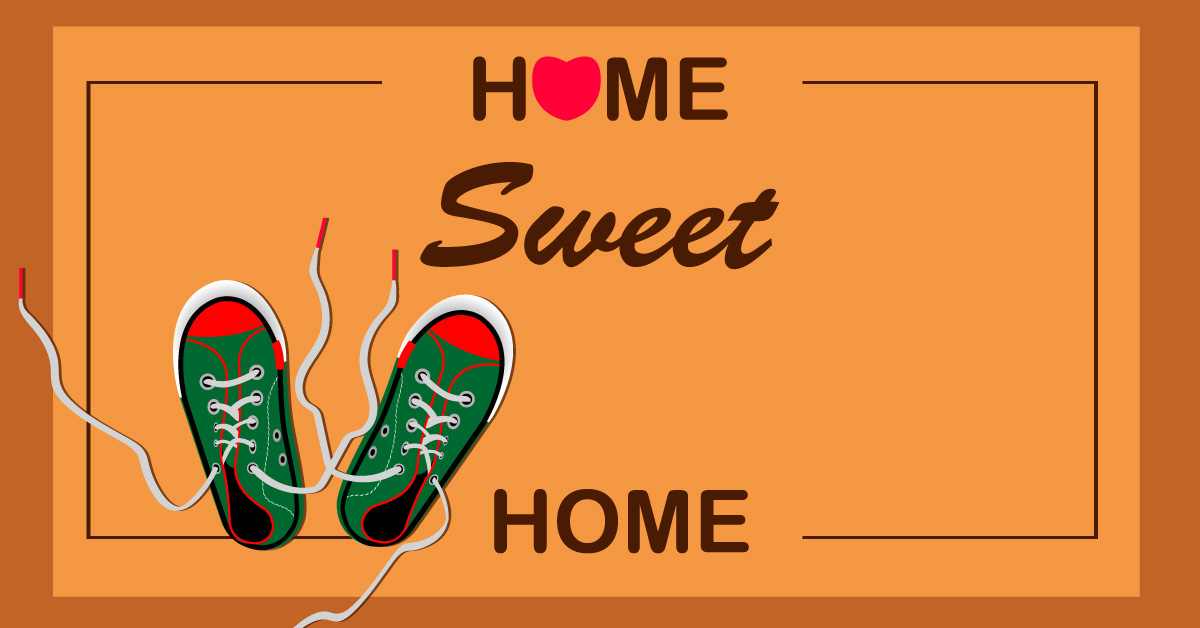 The flow of energy is essential to harmonising your environment, which can influence various life aspects. According to various feng shui masters, the main door of your home is known as the "mouth of qi (energy)" where it welcomes opportunities into your life.
When said this way, it does make sense to clear the clutter near or around your front door and to keep things tidy. Time to put away those shoes or sandals so you can huat (prosper) this year!
Tip #2 Avoid these ornaments at your front door
We are referring to wind chimes, a Ba Gua mirror and such. These ornaments may attract unwanted energies, which could in turn affect the luck and relationships of the home occupants. Remember the previous feng shui tip on clearing the clutter at or around your front door? For smoother energy flows, the rule of thumb is to keep things clean and simple.
Your neighbours will thank you too, since decluttering the shared corridor or public spaces can reduce fire hazards in the residential building – a prime cause of accidental fires.

Tip #3 Clean your home frequently
Some of us are guilty of doing our spring cleaning literally just before the spring festival arrives … that's once a year, sometimes once every two years. If you also have such habits, you may want to start practising the art of #konmarie and clean on a more frequent basis.
According to feng shui beliefs, keeping your home clean, tidy and well-ventilated allows the smooth flow of energy, essential in maintaining household relations and good health.
Tip #4 Use warm colours in your living room
Usually, the living room is the common space for family members and home occupants to interact. Warm colours such as orange, pink, yellow and red are recommended for your living room to improve family cohesion.
According to Way Fengshui – one of Singapore's largest fengshui consultancy firms – the auspicious colours in 2022 are Red, Orange, White and Gold, which represents the Fire and Metal .
Tip #5 Keep sharp objects away from the stove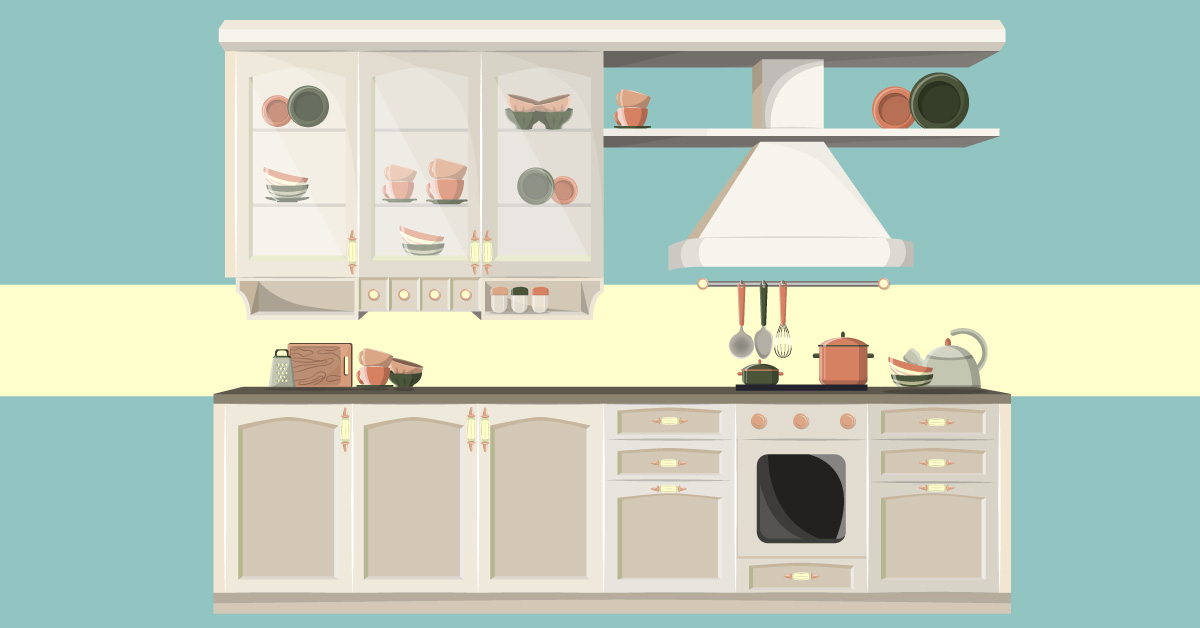 In feng shui studies, the kitchen and stove is closely associated with the female homeowner's health. Sharp objects such as knives, scissors and forks are best to be kept away from the stove. This means that they should not be placed above, below or even opposite the stove.
The rationale for doing this is to avoid causing unwanted stress to the female homeowner, which may cause her to be easily irritable and result in conflicts and disharmony within the household. It could affect spousal relationships too, so always put away sharp objects in the drawers after use.
Another way to avoid unnecessary stress is to ensure that you have adequate home insurance, which you can rely on in case of unforeseen accidents. Tiq Home Insurance is the ideal home protection plan that covers your home contents, renovation and more across various scenarios beyond fire. Learn more here
Tip #6 Consider installing an indoor water fountain
In Chinese culture, water represents wealth. In feng shui, the water element is often used to attract opportunities and improve "wealth luck". An indoor water fountain may sound excessive but it doesn't have to be a big one – even a little desktop water fountain works. In addition to taking your home feng shui to the next level, it can also be a therapeutic decor piece that helps you to relax after a stressful day.
Tip #7 Be extra careful if your home faces these directions
There are various feng shui theories, and one of them is the Flying Stars analysis that looks into the ever-changing positions of the flying stars and its influence on buildings and living spaces. In 2022, those whose home faces south-west need to take extra caution as unlucky stars bring threats of accidents and illnesses.
For those whose home faces north-west, you are likely to reap unexpected wealth as a result of your past hard work. However, there's also a robbery star that may cause you to lose wealth easily. Stay cautious and take care of your personal items. It may be time to check if your current home insurance covers valuables and money. If not, check out Tiq Home Insurance.
Maintain your 'lucky' home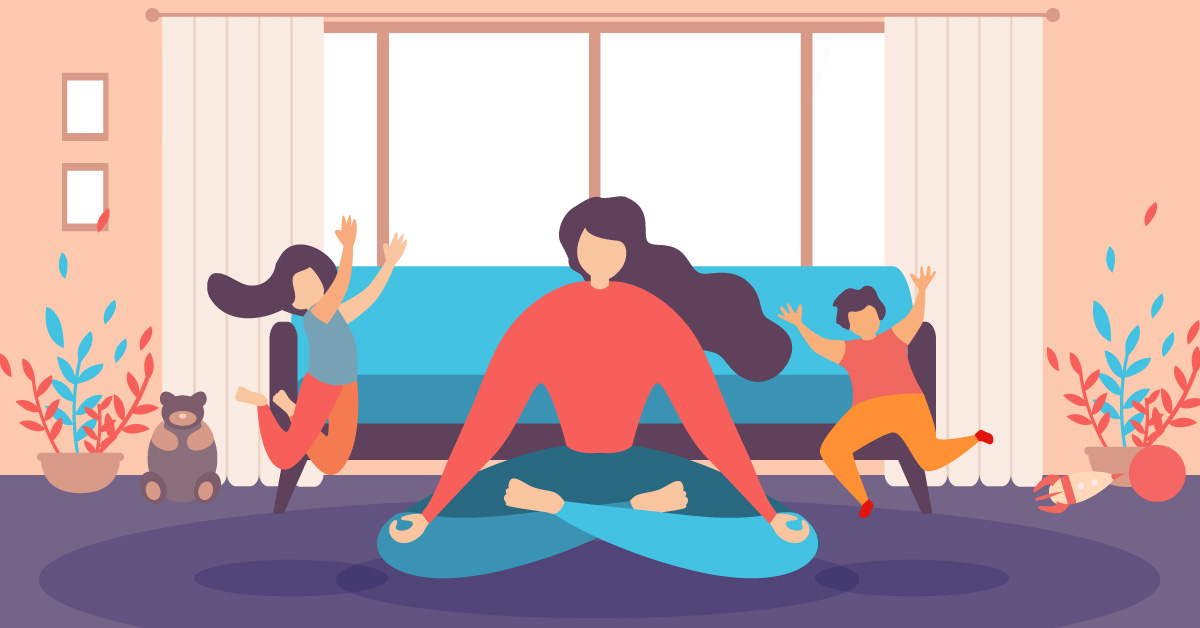 Everyone wants a lucky home, but don't leave your life (or home) to chance. In this year of the Tiger, start taking proactive actions to make improvements in life and at home. Protect the ones you love and show them you care. Whether or not you believe in feng shui, the  above feng shui tips are pretty easy to execute, so no harm trying them out, right? If nothing else, you'll have a clean and tidy home with some new décor pieces, just in time for the New Year!
[End]
Information is accurate as at 24 January 2022.
The information and descriptions on this website are provided solely for general informational purposes and do not constitute any financial advice. It does not have regard to the specific investment objectives, financial situation and particular needs of any persons.
This policy is underwritten by Etiqa Insurance Pte. Ltd. (Company Reg. No. 201331905K). Protected up to specified limits by SDIC.
Tiq by Etiqa Insurance Pte. Ltd.
A digital insurance channel that embraces changes to provide simple and convenient protection, Tiq's mission is to make insurance transparent and accessible, inspiring you today to be prepared for life's surprises and inevitabilities, while empowering you to "Live Unlimited" and take control of your tomorrow.
With a shared vision to change the paradigm of insurance and reshape customer experience, Etiqa created the strong foundation for Tiq. Because life never stops changing, Etiqa never stops progressing. A licensed life and general insurance company registered in the Republic of Singapore and regulated by the Monetary Authority of Singapore, Etiqa is governed by the Insurance Act and has been providing insurance solutions since 1961. It is 69% owned by Maybank, Southeast Asia's fourth largest banking group, with more than 22 million customers in 20 countries; and 31% owned by Ageas, an international insurance group with 33 million customers across 16 countries.
Discover the full range of Tiq online insurance plans here.