We interviewed three courageous women, who when faced with challenging situations, turned things around. In the process, they created meaning, found their purpose and empowered others. We speak to Yeo Yi Qi, an activewear solopreneur and self-love advocate in her early 30s whose self-care journey inspired her to start a size-inclusive activewear business..
"I couldn't find quality and affordable activewear that would fit me, so I created an inclusive brand as a love letter to myself and others like me."
I've always felt it was my purpose to help others and for many years I managed to feel fulfilled as a financial advisor, ensuring my clients were protected and well cared for. For many years, without noticing, I neglected caring for myself, always putting work first until one day I woke up and realised I no longer loved myself. I had put on 40kg over the years, became extremely obese and depressed.
I struggled with the concept of self-love
It was hard for me to embrace the concept of self-love initially as I always had a belief that self-love was selfish and it was important for me to always put others first. This low point saw me engaging in negative self-talk which in turn impacted my perception of my abilities as a financial advisor. I was stuck thinking that whenever I was rejected by a client, it was because I was not likeable and that they didn't trust me because of how I looked. This created a negative cycle that I found difficult to break out of.
COVID-19 was both a curse and a blessing in disguise
When COVID-19 and lockdown happened, many of my clients were worried about their job security and this also created a stressful situation for me. However, while everything came to standstill for my career as a financial advisor, something else in my life started gaining momentum – my efforts to become stronger and healthier. Instead of worrying about the future, I started focusing on what I could do in the present.
I worked out in my home gym. I believe strongly in losing weight without crash dieting and over doing cardio workouts as it never worked out for me and had actually contributed to my yo-yo weight gain. With my previous lifting experience, I found myself losing weight consistently.
Learning to love myself again
As a way to look back on my progress, I started filming myself. It was so awkward and I was still very conscious of myself at first. As my purpose has always been to help others, I used this as motivation and kept telling myself that what I was doing would inspire others who needed it. The mindset of "helping others" that had originally led me to neglect myself, was now a driving force for me to care about myself again.
Over time, some of my workout Tik Toks went viral and I received hateful comments and criticism from netizens. However, I also found that my consistency in working on myself was also creating a positive impact as many other people reached out to share that what I was doing brought them encouragement and comfort. I refused to let the stigma of my weight stop me from doing what's best for my body and health and I focused on changing the way people viewed weight loss.
Founding Jemaime.co for women like me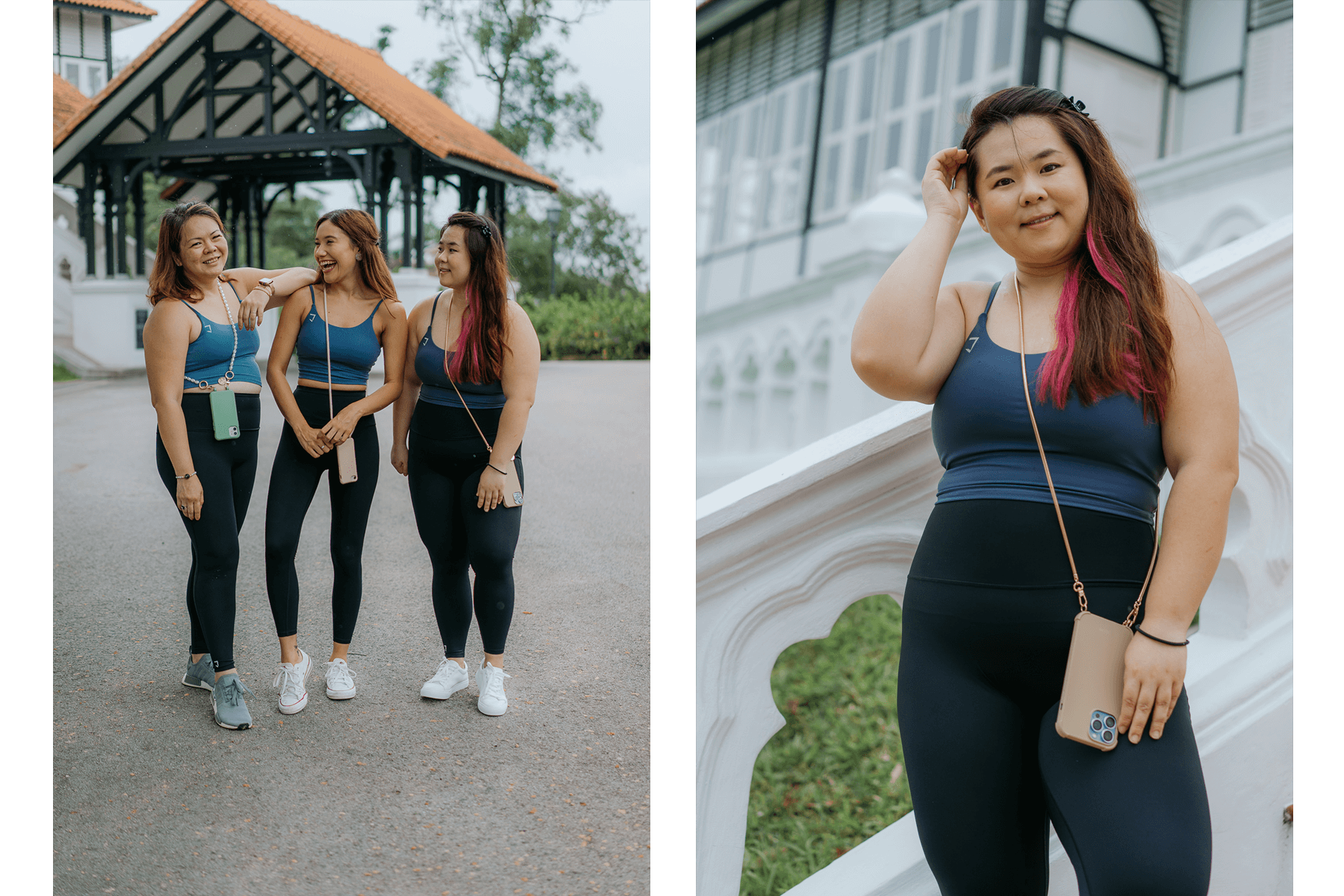 I founded Jemaime.co after finding it challenging to purchase affordable and good quality active wear that was suitable for plus-sized women like me. I wanted to gym and embark on my self-care journey, but didn't have anything decent to wear. Fuelled by my passion to help others, I found a solution. I created my own size-inclusive active wear brand.
My values and principles have guided me in the process as a solopreneur. I invested $10,000 into sampling alone. I wanted to make sure that no matter anyone's size, they can feel confident in active wear that was squat-proof, suitable for different work out intensities, and of great quality.
You can only love and care for someone else when we love yourself first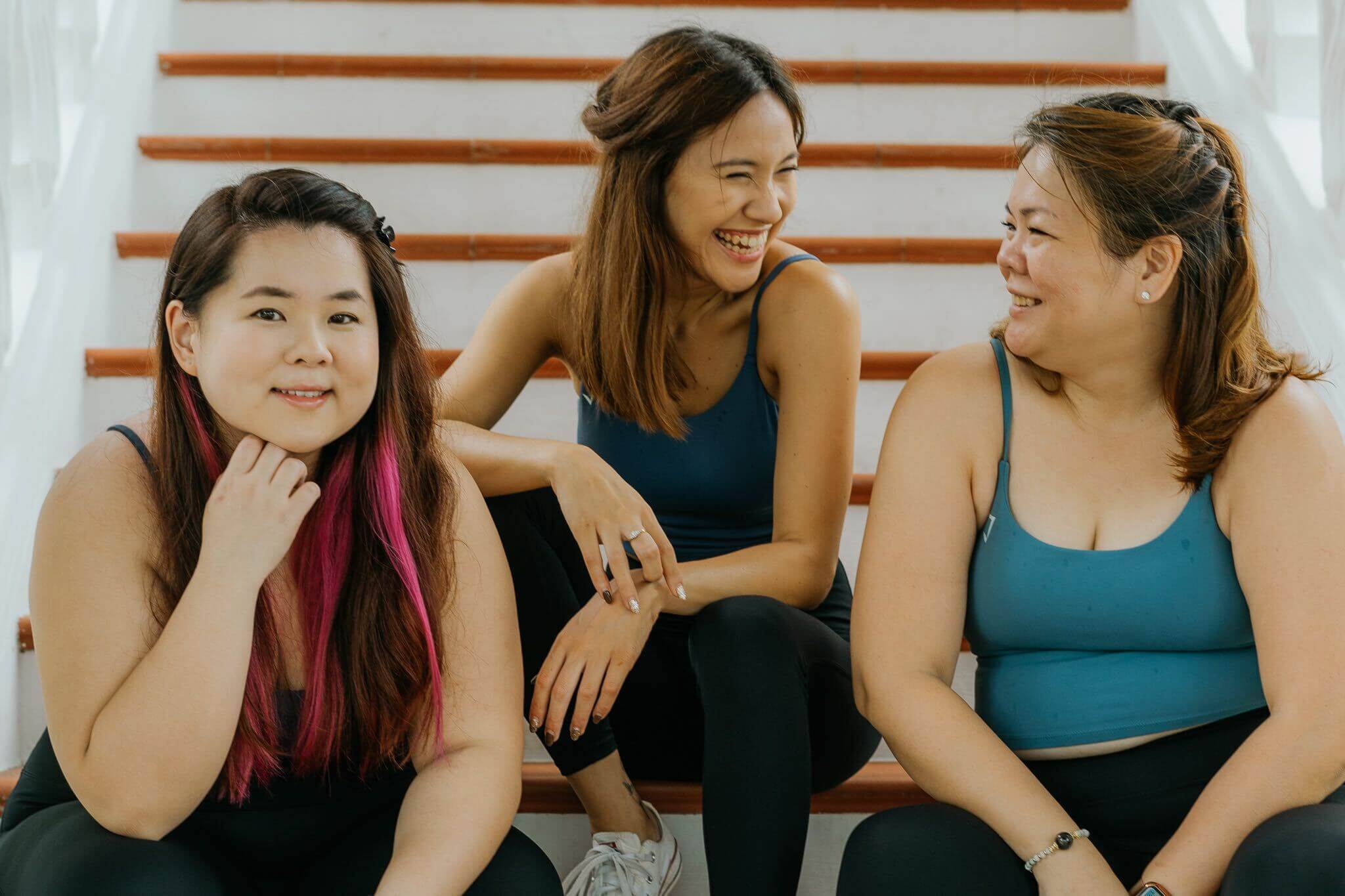 I wanted to share my story so that more people may be able to break out from their own negative cycles. We all have a choice to change and do something for our own health, on our own terms. I've learnt that the only way to truly love and care for someone else is to love ourselves first and I hope this message reaches the people who need to hear it.
—
Taking charge of your finances, health or wellbeing in the present doesn't always look easy, but it's always worth it. At Tiq by Etiqa Insurance, we believe in you and will be with you on your journey on whatever path you choose to take. Build your confidence and take charge of your financial journey with our easy and seamless digital insurance, investment, and life protection products.
Join our #WomenTiqCharge Giveaway
Take part in our #WomenTiqCharge giveaway from 29 March – 4 April 2022 on Instagram and stand a o win a set of Jemaime Activewear (worth $90) and a Taizjo RENEE Modular Phone Case in Sage Green with CLOUD Pearl Chain (worth $73.90)*. Visit @tiqsg on Instagram for more details.