Amid the current recession in Singapore, there are benefits to upskilling or reskilling, and Singaporeans know this; with nearly 9 out of 10 employees having the intention to upskill in 2020. Thinking of upskilling? Be it for better career prospects or simply to learn something new, here's why you should consider online courses to help you upskill.
What are the benefits of online learning?
Greater learning choices
One of the greatest advantages of learning online is the wide range of courses, unconstrained by location. Thinking of learning a new skill that is not available in Singapore? You can enroll in an overseas institution to fulfil your learning goals.
Development of self-management skills
The flexibility that comes with self-paced learning can be a double-edged sword as it requires great determination, self-discipline and time management skills. However, if you can cross that hurdle, learning online at your own pace ensures you learn and develop more skills than what's taught during the course. Your newly developed self-management skills shall help you in various aspects of life.
Convenience of self-paced learning
Online courses give you the autonomy to learn at your own pace, be it during your break or a few hours in the weekend. The convenience of upskilling or reskilling at anytime and anywhere gives you room to maximise the comfort level in your environment and reduce unnecessary stress that may hinder with your learning.
Affordability of online courses
In general, online learning costs less than traditional education. There are also plenty of free online courses, especially those related to digitalisation skills, which are highly sought after in current times. Going beyond upfront course fees, just think about the money and time you'd save on travelling!
Word of caution when it comes to online learning
While it may seem daunting to some, there are many benefits to online learning (more than the abovementioned), especially in the new normal. Similar to working from home, it is just much safer to study from home, as we continue to practice safe distancing measures. A note of caution though, being online for prolonged period exposes you and your household members to cyber threats. It is important to practice cyber hygiene and take precautions against potential cyber breaches.
#TiqOurWord You can stay safe online with Personal Cyber Insurance from Tiq by Etiqa Insurance. Learn more here on how you can be protected from cyber fraud, cyber extortion, identity thefts and more.
What can you learn online?
Now that you have ascertained your intention to upskill/reskill, you may be wondering, "What can I study online?" There are so many online courses to choose from, ranging from beginner to advanced level to suit all needs.
You may not get a certification for some of the free online courses but some do offer the option of certification with a nominal fee. Read on to find out more on the 'what', 'where' for your online learning journey!
Online courses from world-class universities
Renowned universities such as National University of Singapore, Nanyang Technological University, Yale and Harvard offer online courses from foreign languages to industry-related courses such as business, IT, data science, coding, design, marketing and so on. If you have a university or specific course in mind, just head on straight to the institution's website to gather more information.
Alternatively, you may also check out massive open online course (MOOC) providers such as edX or Coursera, which offer a huge selection of courses from universities around the world.
#TiqOurWord Unsure which course to take? Try to identify the current top in-demand careers and equip yourself with the relevant skills to upgrade yourself. Based on the current market trends, digitalisation and data is on the rise. Coding languages, such as Phython and R are essential in artificial intelligence sectors in the IT industry so even if you're not in this field, it might be worth exploring!
Professional online courses
A professional course such as AltMBA is an online leadership and management workshop that may be beneficial if you are in a leadership role. You will be working with a repertoire of multinational brands and rising leaders of NGOs. The only catch is that this course will set you back by a few grand!
You can also explore Masterclass for an affordable fee that gives you all access for a year to instructional videos and workbooks taught by world renowned figures such as Stephen Curry, Samuel L. Jackson, Gordon Ramsey and Armin van Buuren.
#TiqOurWord When making payments, make sure you are on an secured page that begins with https:// and double check for the encrypted padlock to avoid data theft through a phishing site. In the event of your stolen credit card details being used to make unauthorised online transactions, you can be compensated up to S$25,000 if you have Personal Cyber Insurance from Tiq by Etiqa Insurance.
Free online courses that allow you to follow your heart
If you're looking into personal development, why not try out The Science of Well-being by Yale? It is one of the most popular classes in Yale that teaches you how to be happy. A recent Workplace Resilience survey conducted by the National University Health System (NUHS) found
that many Singaporeans who have been working from home feel stressed. This free online course may help you increase happiness and productivity with the constant change in the world we live in.
Another free online platform worth considering is CreativeLive that broadcasts live classes relating to the creative industry such as arts, music, photography and videography.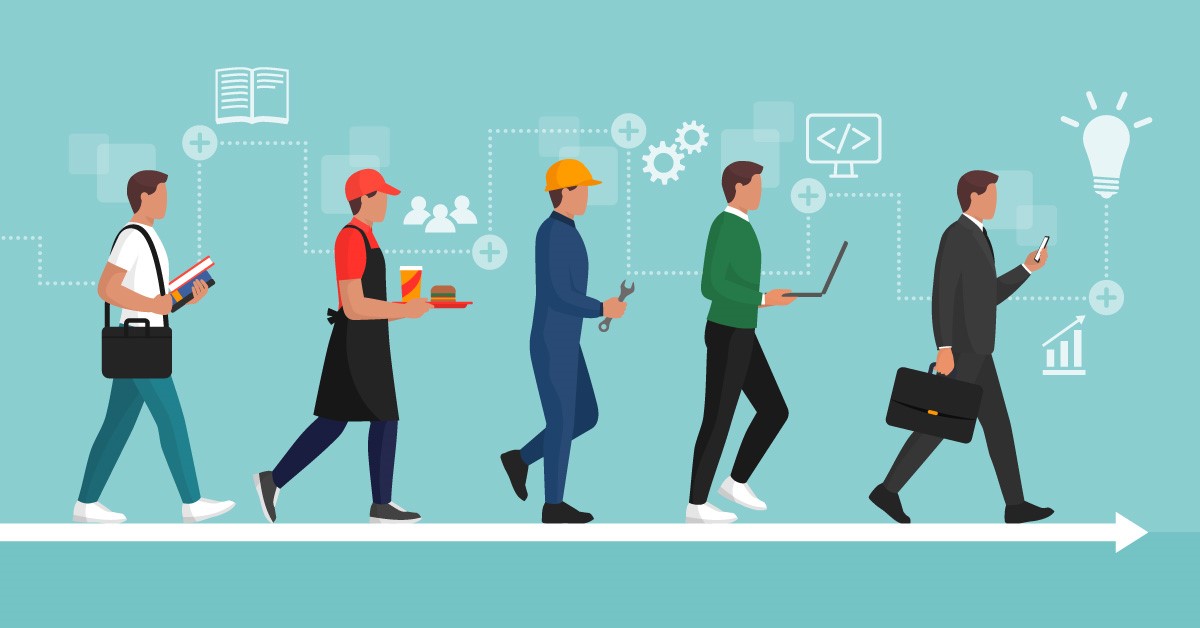 Other ways to upskill remotely
Also, if you're already an expert at Powerpoint presentations, try mastering new programs or softwares such as Adobe Spark, Canvas or Keynote. Think about adding more skills to your repertoire!
Doing a course may not be your thing, so another way that can help you adjust to this new way of learning and networking is by attending online events, conferences and webinars. There are many interesting topics on different platforms available online such as personal finance, where you could learn about investment strategies from cryptocurrency to insurance policies with best coverage and savings plan.
Upskill with an online course
Upskilling with an online course can be extremely rewarding and satisfying! Show your (potential) employer that you are really keen to learn (not just written in your cover letter!) and who knows, it may bring you further in your career.
Last but not least, while we are spending more time online for studies, work or our browsing pleasure, it is important to stay safe online to avoid falling victim to cyber scams or threats. Protect yourself with a comprehensive Personal Cyber Insurance today. Learn more. 
[End]
Information is accurate as at 29 June 2021. This policy is underwritten by Etiqa Insurance Pte. Ltd. (Company Reg. No. 201331905K).
Tiq by Etiqa Insurance Pte. Ltd.
A digital insurance channel that embraces changes to provide simple and convenient protection, Tiq's mission is to make insurance transparent and accessible, inspiring you today to be prepared for life's surprises and inevitabilities, while empowering you to "Live Unlimited" and take control of your tomorrow.
With a shared vision to change the paradigm of insurance and reshape customer experience, Etiqa created the strong foundation for Tiq. Because life never stops changing, Etiqa never stops progressing. A licensed life and general insurance company registered in the Republic of Singapore and regulated by the Monetary Authority of Singapore, Etiqa is governed by the Insurance Act and has been providing insurance solutions since 1961. It is 69% owned by Maybank, Southeast Asia's fourth largest banking group, with more than 22 million customers in 20 countries; and 31% owned by Ageas, an international insurance group with 33 million customers across 16 countries.
Discover the full range of Tiq online insurance plans here.