Ever been in the situation where you simply want to be just friends with someone who has confessed his/her affections to you? That person is officially going into the much-dreaded friend zone. But wait a second! What's so terrible about being friend zoned?
"I like you too, but let's just be friends."
Unrequited love can be heart-breaking and we can all do away with the pain, but it is a necessity for self-growth. The same applies to the Friend Zone. It may not be as bad as you think, and here's why:
Somebody to count on

Source: GIPHY
Frustrations and disappointment go hand in hand in the Friend Zone until one realises that friendship is the foundation of a solid relationship. Being friends with someone you genuinely like is not such a bad thing after all. At least you know there'd always be a friend that you can count on.
"No relationship can stand the test of time without the foundations of a strong friendship", said love and relationships author Daniel Jones.
#TiqOurWord – You may feel the same reluctance as being friend zoned but getting the right protection from a reliable insurer is as important as having that friend to rely on. The silver lining in the cloud? Being in Tiq's Friend Zone could be a lifetime affair. 
Privy to insider info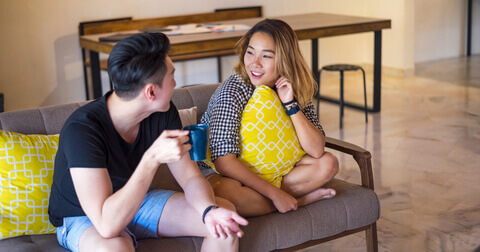 Ironically, the one that affects your emotions for friend-zoning you will end up being your pillar of support when you get past the initial disappointment. Being friends with the opposite gender will give you insider info on how to score with your next potential partner. Be privy to confidential information that are shared only between friends!
#TiqOurWord – Being in Tiq's Friend Zone gives you access to all the best deals that outsiders may not be aware of. Continue reading to find out more!
A passage to self-discovery
Getting rejected can be tough, regardless of one's gender or age. However, there are always two sides to a coin, and that applies to the friend zone too. The wise words of German philosopher, Friedrich Nietzsche, echoed: "That which does not kill us, makes us stronger." Learning to deal with your disappointment and accepting the situation denotes your passage to self-discovery and growth. As you accept this friendship, you would gain a greater understanding at matters, especially with fresh perspectives from your ex-potential love interest.
No awkwardness

Source: GIPHY
When you are interested in someone and wants the other party to reciprocate your feelings, you'd most likely crack your brains to impress him/her. Such pressure is rare in a friendship where friends simply enjoy each other's company without expectations. You can be yourself. No sweat.
"What's the difference between 'Girlfriend' and 'Girl Friend'? Note the space in between? That's the Friend Zone."
#TiqOurWord – Tiq's Friend Zone is a neutral space that welcomes everyone. Regardless of your gender, age, or preference, we just may have something for everyone.
Moving forward

Source: GIPHY
Being friend zoned means you clearly know where you stand instead of being stuck in limbo because of unclear signals from the opposite gender. His/her honesty allows you to move forward and seek the right partner. After all, it's all about getting the right fit.
#TiqOurWord – Trying to understand what the other person thinks can be as challenging as deciphering complex insurance terms. That's why we appreciate the transparency of the friend zone, and ensures all our insurance products are easy-to-understand and accessible.
Let's be friends!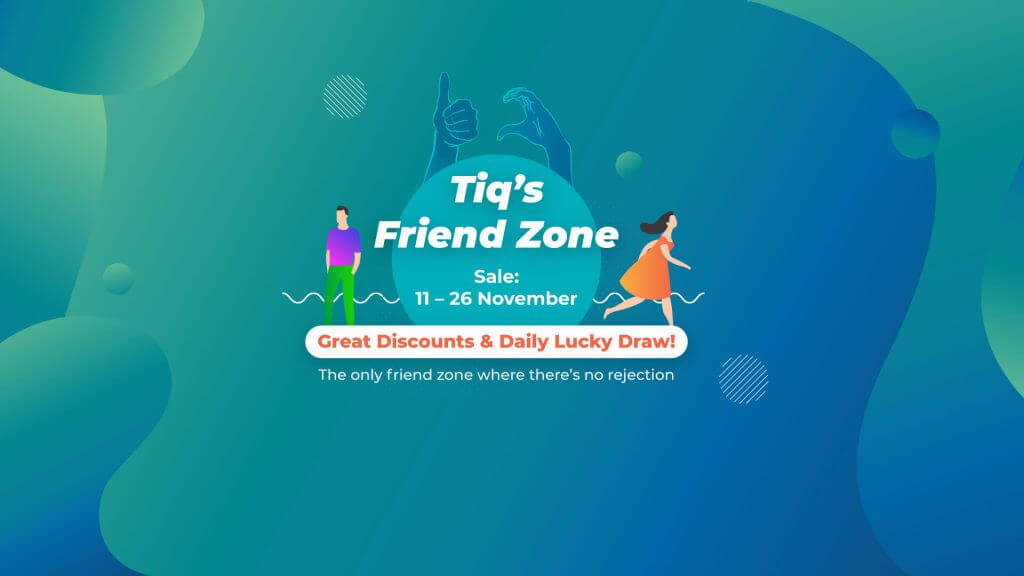 Now that you have read the reasons to respect the underrated Friend Zone, we hope that you are in a better place than before. As Albert Einstein said, "Life is like riding a bicycle. To keep your balance you must keep moving." Whenever you are ready, Tiq's Friend Zone welcomes you.
Tiq's Friend Zone promotion has officially ended, but you can still be our friend! Be a friend of Tiq and receive the latest promotions and updates when you sign up for our newsletter at the bottom left of this page. 
Information is correct as at 18 December 2018.