Travel has always been a privilege. Here in Singapore, we have been a privileged bunch of a small percentage of the world population that's been able to travel. Back in 2017, Singaporeans were already taking an average of 5.2 trips  in 12 months. Most of us would have made travel plans for 2020, and the majority of us probably cancelled or are shelving our travel plans for the time being. For those who are staying safe and socially responsible at home (thank you), and for those who are still deliberating on your upcoming trips, here are 4 ways to travel in the comfort of your home, and curb that travel lust in you.
1. Virtual reality (VR) travel experiences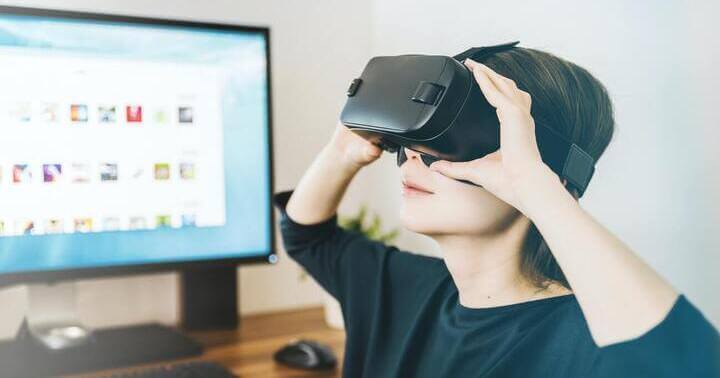 Image credit: Unsplash
For the adventurers and explorers at heart, would you like to trek across Machu Picchu, Peru or scuba dive in the Maldives? You can even take a spacewalk 250 miles above Earth … … in the comfort of your home! Immersed in a digital 3-dimensional environment, the opportunities to continue travelling (at home) is endless.
All you need is a VR headset that's compatible with your mobile device or computer, and one of the VR-optimised apps such as National Geographic VR and Atlas Obscura VR to see the world! The price of a VR headset ranges from tens of dollars to a few hundred bucks , and there are plenty of free VR apps that can be accessed online. 
2. Armchair travel and virtual museum tours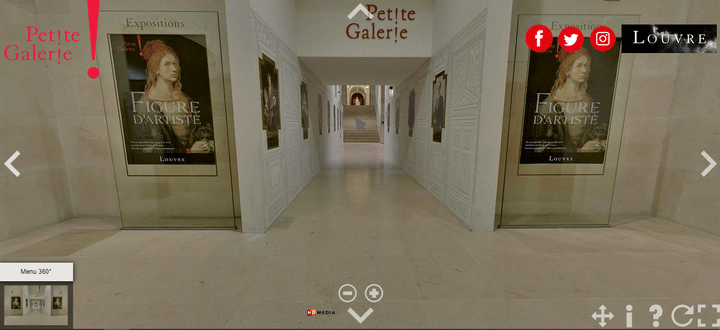 Screenshot of virtual tour of the exhibition: The Advent of the Artist'
Armchair travel has traditionally involves reading and watching videos of a particular destination in the comfort of one's couch, but you can liven up the atmosphere by decorating your space according to the country chosen.
In addition, famous museums such as the Louvre are increasingly accessible online! Most of them offers free online tours so you can learn about the arts, history and ways of life across different times without stepping out of home or spending a dime! Not just for the art and culture connoisseurs, this experience would be great for families. The America's Black Holocausts Museum is a personal recommendation from this author. 
 After all, one of the reasons that we travel is to learn, right?
3. Indulge in different food experiences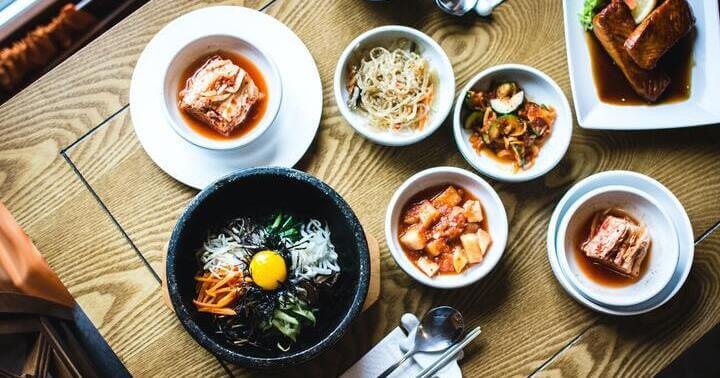 Image credit: Unsplash
Have you tried the #dalgona coffee or posted pictures of your kitchen adventures on social media lately? Here in Singapore, we are very fortunate to be able to (still) get quality food ingredients to create sumptuous meals as we stay indoors. There are plenty of online food delivery options from fresh seafood to daily groceries and even chef specials from fine-dining restaurants. Why not choose a special day in the week to indulge in your food cravings of a particular country?
4. Making that human connection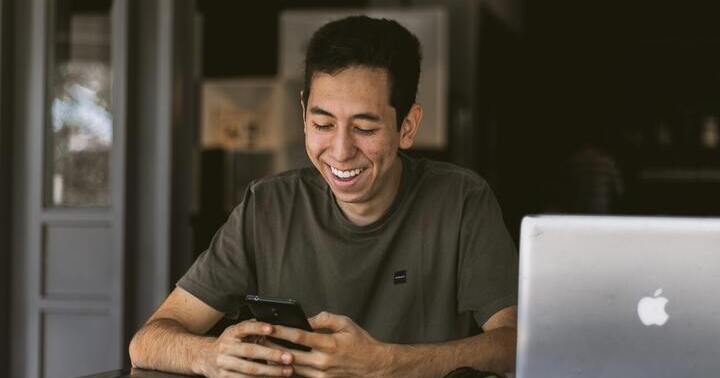 Image credit: Unsplash
Human connection is a major part of travelling, and one of the reasons why travel is so addictive. Make an effort to stay in touch with loved ones and friends wherever you are, be it a simple call or a text message.
You can also do more as a part of the community. Voluntourism is out for the moment, but those who wish to give your time and effort can visit SGUnited for volunteer activities. There are various projects such as providing neighbour care, facilitates exercises for seniors or making a donation (since you'd have spare travel funds now).
Be a responsible traveller
If we can save the world by simply staying home and watching TV, let's not mess that up. We hope the above ideas can help you to 'travel' responsibly indoors, and here's a note for all our fellow travellers.
We're   taking   a   break   and   you   should   too!
Tiq will stop the sale of our travel insurance for the time being. While we are all stuck together in Singapore, let's make the best of our situation: ePROTECT safety  protects you and your loved ones from unexpected expenses from accidents, and comes with free COVID-19 and Dengue Fever Cover. Don't say we never share! Learn more
[End]
Information is accurate as at 7 April 2020. This policy is underwritten by Etiqa Insurance Pte. Ltd. (Company Reg. No. 201331905K). Protected up to specified limits by SDIC.
Tiq by Etiqa Insurance Pte. Ltd.
A digital insurance channel that embraces changes to provide simple and convenient protection, Tiq's mission is to make insurance transparent and accessible, inspiring you today to be prepared for life's surprises and inevitabilities, while empowering you to "Live Unlimited" and take control of your tomorrow.
With a shared vision to change the paradigm of insurance and reshape customer experience, Etiqa created the strong foundation for Tiq. Because life never stops changing, Etiqa never stops progressing. A licensed life and general insurance company registered in the Republic of Singapore and regulated by the Monetary Authority of Singapore, Etiqa is governed by the Insurance Act and has been providing insurance solutions since 1961. It is 69% owned by Maybank, Southeast Asia's fourth largest banking group, with more than 22 million customers in 20 countries; and 31% owned by Ageas, an international insurance group with 33 million customers across 16 countries.
Discover the full range of Tiq online insurance plans here.