From sharing upsized meals to scouting deals at warehouse sales, students are often resourceful in making the best of their limited pocket money. If you are a tertiary or university student in Singapore, you may find some of these simple yet fool proof money-saving tips useful. Join us in relooking at your current resources and formulate the ultimate saving plan to make better use of your money. Read on!
Use your student card
Being a student has its perks! Your student card is your access to all-you-can-eat student buffets, lunch/beverages promos, discount tours, attractive tickets, etc. By saving on the daily essentials and entertainment, you can maximise the use of your allowance.
So, bring your student card everywhere to enjoy these student perks. Also, keep in mind the saying, "Ask and you shall receive". Buck up your courage and ask nicely for student discounts, you may be surprised.
Buy and sell your belongings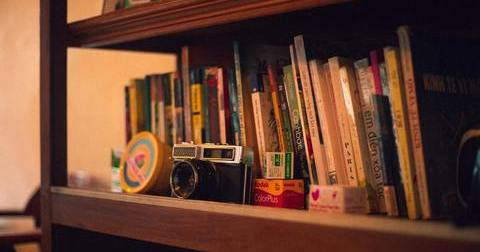 Image credits: Pexels
Make the most of your used textbooks by selling them if you no longer need them. By doing so, you'd have some extra allowance to buy the books that you'd need for the new semester. Buying second-hand textbooks instead of new ones can help you save yet another round!
Don't stop at used textbooks though. It may be good to Marie Kondo your room occasionally. Declutter and sell off items that you have outgrown (e.g. off-season clothes, bags, collectibles, etc.) for some pocket money. Some of the major online shopping platforms include Lazada, Carousell and Shopee Not convinced? This lady used Carousell to fund her wedding!
Earn on the side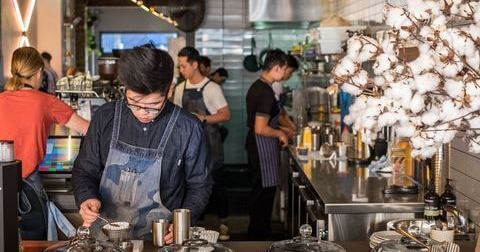 Image credit: Unsplash
For the fortunate ones, you'd probably be receiving monthly allowances from doting parents but who would not want more money? Getting a part-time job can earn you extra pocket money, gain experience and acquire life skills. If you enjoy visiting hipster cafes, why not take up a part-time job in a coffee place and gain barista's experience?
Despite the pandemic crisis, some 5,400 jobs in food services and food manufacturing have been available since April under the SGUnited Jobs and Skills Package, and training courses are available too. Earning the extra income can also help your parents to ease household expenses.
According to job ads seen on Indeed, salary for part-time work are about S$8 to S$12 per hour on average, depending on industry and work scope. Presuming you earn S$12 per hour and work at least 20 hours per week during the school holidays, that would mean S$960 in a month!
Grow your money and get protection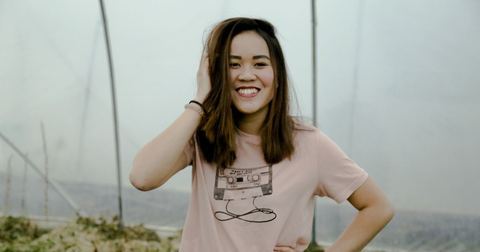 Image credit: Unsplash
An insurance plan like Tiq 3-Year Endowment Plan can help you grow your savings with high guaranteed maturity returns and receive life protection during the policy period. Endowment plans are often offered with longer maturity periods of 5 years, 10 years or 15 years depending on the policy. However, Tiq 3-Year Endowment Plan offers 2.3% p.a. high guaranteed returns after only 3 years, so you can get your returns sooner and reach your goals quicker! This could be particularly useful for those students graduating after a 3 or 4-year program (such as polytechnic, higher Nitec courses, university etc.), so that they can utilize the maturity returns for a gap year travel or as living expenses while they search for their dream job. If anything happens to the life insured within the policy period, their beneficiaries will get financial relief. This is because Tiq 3-Year Endowment Plan also provides life protection at 101% of the single premium paid. Get to know 3 important things about endowment plans before buying.
Don't underestimate promo and referral codes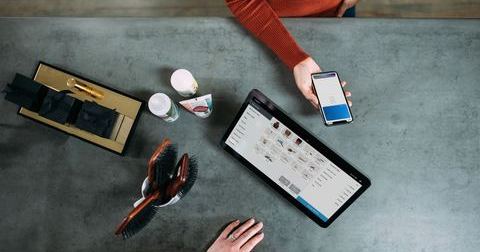 Image credit: Unsplash
Making purchases online is quick, convenient and sometimes cheaper. A quick web search can help you find promo codes that can translate to significant accumulated savings. Sometimes, these promo codes work offline as well. Just the other day, I was at a KFC joint and it suddenly struck me that I should look for promo codes before purchasing my takeaway meal from the self-service kiosk. A quick visit to the KFC website helped me to almost 50%! on the Zinger burger and all I did was to use the coupon code!
In addition to cyber security, did you know that by clearing your web browser's cookies and cache can ensure you get the best prices on certain sites? This is because it will appear as if it's your first time visiting these sites, and you're likely to see much better prices.
The poor students' money woes
Being a student has its perks indeed, but it can also be challenging. How can you not be broke and still have a fun and balanced life? At the end of the day, it boils down to maximising your resources, stretching your dollar and living within your means. All the best!
[End]
Information is accurate as of 13 July 2022. This policy is underwritten by Etiqa Insurance Pte. Ltd. (Company Reg. No. 201331905K). Protected up to specified limits by SDIC. As buying a life insurance policy is a long-term commitment, an early termination of the policy usually involves high costs and the surrender value, if any, that is payable to you may be zero or less than the total premiums paid. You should seek advice from a financial adviser before deciding to purchase the policy. If you choose not to seek advice, you should consider if the policy is suitable for you. This advertisement has not been reviewed by the Monetary Authority of Singapore.
Tiq by Etiqa Insurance Pte. Ltd.
A digital insurance channel that embraces changes to provide simple and convenient protection, Tiq's mission is to make insurance transparent and accessible, inspiring you today to be prepared for life's surprises and inevitabilities, while empowering you to "Live Unlimited" and take control of your tomorrow.
With a shared vision to change the paradigm of insurance and reshape customer experience, Etiqa created the strong foundation for Tiq. Because life never stops changing, Etiqa never stops progressing. A licensed life and general insurance company registered in the Republic of Singapore and regulated by the Monetary Authority of Singapore, Etiqa is governed by the Insurance Act and has been providing insurance solutions since 1961. It is 69% owned by Maybank, Southeast Asia's fourth largest banking group, with more than 22 million customers in 20 countries; and 31% owned by Ageas, an international insurance group with 33 million customers across 16 countries.
Discover the full range of Tiq online insurance plans here.