As COVID-19 vaccines roll out to be administered in many countries, international travel borders are slowly opening up, and that means you can start to plan for your holidays! But wait, don't pack your bags just yet! With COVID-19 virus still looming and evolving (gasp!), here are three things you need to consider before you travel in 2021.
1. COVID-19 vaccination & pre-travel testing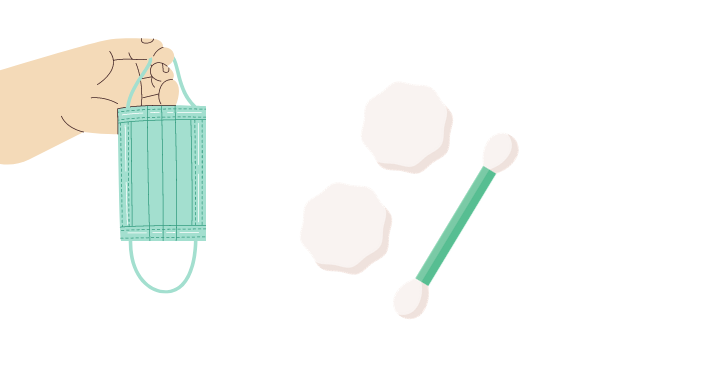 Depending on other countries' requirements, being vaccinated may make it possible to travel more freely. Some airlines may also require you to be vaccinated before flying. Make sure you have your pre-departure COVID-19 test results and vaccine certificates ready or have the required app downloaded and ready to go to speed up the immigration process.
Keep in mind that traveling amid the pandemic will be very different now. Be (mentally) prepared to take the Polymerase Chain Reaction (PCR) tests pre and post departure and depending on your airline, your in-flight experience may not be the most fun or comfortable and may require you to don a face shield on top of your mask!
#TiqOurWord Did you know that you can now appeal to receive the COVID-19 vaccination earlier? Citizens and residents with "exceptional circumstances" can now apply online on the Singapore Ministry of Health's website.
2. Check travel requirements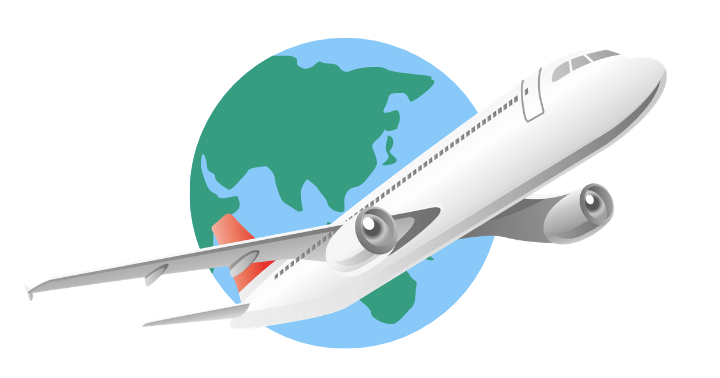 Singapore has agreements with several countries for 'travel bubbles' and there are talks about the possibility of borders opening up soon to travel to Australia, Taiwan and New Zealand. You may have also already know that you will soon be able to fly to Australia as early as July this year!
The great news is that this travel bubble would enable you to enter the country without having to complete the mandatory two-week hotel quarantine or have it cut short to a week. However, this will be subjected to Australian medical advice and provided you have "proof of vaccination" certificate.
Prior to traveling, check if you are required to quarantine, allocate the costs and duration into your travel plans as it may potentially disrupt your holidays.
Even though Singapore has Reciprocal Green Lane (RGL) and Air Travel Pass (ATP) with Australia, Brunei, China, Germany, Hong Kong, Indonesia, Japan, Malaysia, New Zealand, Taiwan, South Korea and Vietnam, some of these travel arrangements have been suspended due to resurgence of COVID-19 cases. Hence, always check for the latest updates.
In case you're wondering, the RGL scheme is short-term travel for essential business and official purposes while the ATP is for non-essential trips.
3. Have back-up plans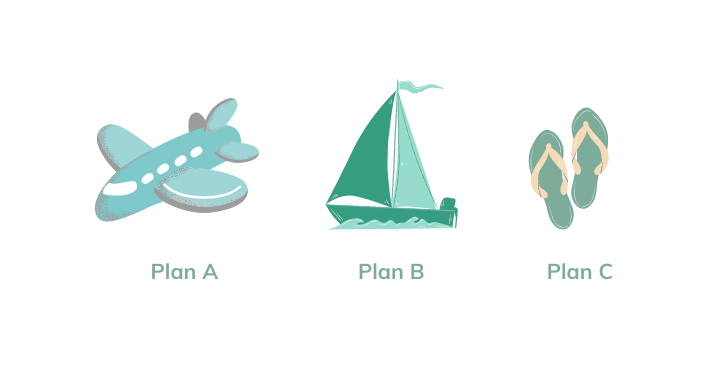 Your travel plans may be disrupted by unexpected circumstances, so be sure to have Plan B up your sleeve. With COVID-19 mutating faster than a character from X-Men, your holiday may result in delays or cancellations as countries may shut down their international borders in the event of resurgence of infections.
When making bookings, try to book flights and accommodations with free cancellations or flexibility to defer dates in case of border closures or other unexpected events. Also, having reliable travel insurance like Tiq Travel Insurance can give you 27/7 worldwide assistance and the ease of automated travel delay claims!
Do you have to be vaccinated to travel internationally?
Despite all the recommendations to vaccinate before you travel, it is not yet made compulsory to be vaccinated for airline passengers. However, governments will likely require travelers to have the vaccine in the near future. Try to fly only when necessary to limit your exposure to the virus.
If you have made travel plans in 2021, don't forget your travel insurance, and read this for some healthy and safe air travel tips. Stay safe!
[End]
Information is accurate as at 26 March 2021. This policy is underwritten by Etiqa Insurance Pte. Ltd. (Company Reg. No. 201331905K). Protected up to specified limits by SDIC.
Tiq by Etiqa Insurance Pte. Ltd.
A digital insurance channel that embraces changes to provide simple and convenient protection, Tiq's mission is to make insurance transparent and accessible, inspiring you today to be prepared for life's surprises and inevitabilities, while empowering you to "Live Unlimited" and take control of your tomorrow.
With a shared vision to change the paradigm of insurance and reshape customer experience, Etiqa created the strong foundation for Tiq. Because life never stops changing, Etiqa never stops progressing. A licensed life and general insurance company registered in the Republic of Singapore and regulated by the Monetary Authority of Singapore, Etiqa is governed by the Insurance Act and has been providing insurance solutions since 1961. It is 69% owned by Maybank, Southeast Asia's fourth largest banking group, with more than 22 million customers in 20 countries; and 31% owned by Ageas, an international insurance group with 33 million customers across 16 countries.
Discover the full range of Tiq online insurance plans here.