All investments carry some degree of risk. Beyond understanding what you are investing in, you should always consider who you are going to seek advice or help in managing your investments. Ever wonder what a fund manager does or how the role differs from that of a fund advisor? Who're the people managing Tiq Invest? Read on!
What does a fund manager do?
Simply put, a fund manager manages your investments based on the  goals and risk tolerance. They are responsible for implementing a fund's investment strategy, conducting research, managing analysts and making investment decisions about buying and selling.
Since you're investing your hard earned money, you'd want to choose a reliable fund manager with a strong track record. Also, always check if the financial institution/professional is registered/licensed with the Monetary Authority of Singapore (MAS).
Fund manager of Tiq Invest
Tiq Invest is a digital investment-linked plan (ILP) offered by Tiq – the digital channel of Etiqa Insurance Singapore, which is part of Maybank Group. Here's some important things to know about (us) the fund manager of Tiq Invest:
Etiqa is a licensed financial institution that is regulated by the MAS.
We're an award-winning local insurer that has been providing insurance solutions in Singapore since 1961.
Etiqa has a crediting rating of 'A' Strong by Fitch Ratings Inc for consecutive years from 2019 to 2022.
Etiqa works with a fund advisor and sub-fund managers to offer Tiq Invest and higher potential returns through passive management.
Etiqa's Investment Team has more than 15 years of investment experience
Manages over SGD3 billion in assets
Investment approach based on a mixed of value and growth investing, subject to the objectives of the funds
F.Y.I. Tiq Invest is also protected under the Policy Owners' Protection Scheme, which is administered by the Singapore Deposit Insurance Corporation (SDIC).
Sub-fund managers of Tiq Invest
ILPs usually have two or more sub-funds for each portfolio to suit the risk appetite and investment objectives of different policyholders. These sub-funds refer to a specific portfolio of assets invested based on a particular investment objective, and are managed by financial professionals. They are also known as the sub-fund managers.
Here's an overview of Tiq Invest ILP's specially curated sub-funds and their corresponding sub-fund managers:
Check out the following brief profiles of Tiq Invest's sub-fund managers. You may recognise some of these organisations, especially for those of you who are savvy investors.
Dimensional Fund Advisors
A top performing global fund manager and leader in quantitative investing
41 years of experience in implementing investment solutions to address global investors' needs
Manages over S$900 billion in assets
An investment philosophy based on rigorous theoretical and empirical research
PIMCO Global Advisors (Ireland) Limited
Launched in 1971, PIMCO is a global leader in active fixed income
Manages $2.2 trillion entrusted by central banks, sovereign wealth funds, public and private pension funds, financial and nonfinancial corporations, foundations and endowments, financial advisors, family offices, individual advisors
of PIMCO assets outperform benchmarks over a 5-year period (after fees)
Lion Global Investors Limited
Established in Singapore since 1986
Part of Great Eastern Holdings and a member of the OCBC group
Investment philosophy lies in managing clients' assets for the long run and to grow wealth through generations
Their under management (AUM) stand at S$70.7 billion (US$52.4 billion) as at 31 December 2021
BlackRock (Luxembourg) S.A.
Founded in 1988, one of the world's leading providers of investment, advisory, financial technology and risk management solutions
World's largest asset manager as of 31 December 2021
Runs a massive technology platform that oversees at least $21.6 trillion in assets.
Integrates environmental, social and governance (ESG) practices into their investment processes
More information on Tiq Invest's Fund Summary can be found here.
What is a fund advisor?
Besides the fund manager and sub-fund managers, a good fund advisor can further boost the potential of your portfolio. People often get confused over the roles of a fund advisor and fund manager. They have different responsibilities.
A fund advisor is a qualified professional who provides guidance on the ideal mutual funds to build a portfolio suited to a client's requirements, while a fund manager is responsible for making investment-related decisions for a particular fund.
Fund advisors or investment advisory companies usually have an excellent understanding of various types of mutual funds and are abreast with the current market conditions to help their clients select the right fund for investing.
Fund advisor of Tiq Invest
OAC is a fintech startup in the digital wealth management space that works with select global leading players with specialist, best-in-class expertise and knowledge. As you know, data makes analysing investments and building portfolios easier and more accurate.
Backed by OAC Singapore Pte Ltd as its Packaged Fund Adviser, Tiq Invest can ride through market volatilities and stay aligned to its objectives. OAC is also regulated by the MAS as an exempt financial advisor.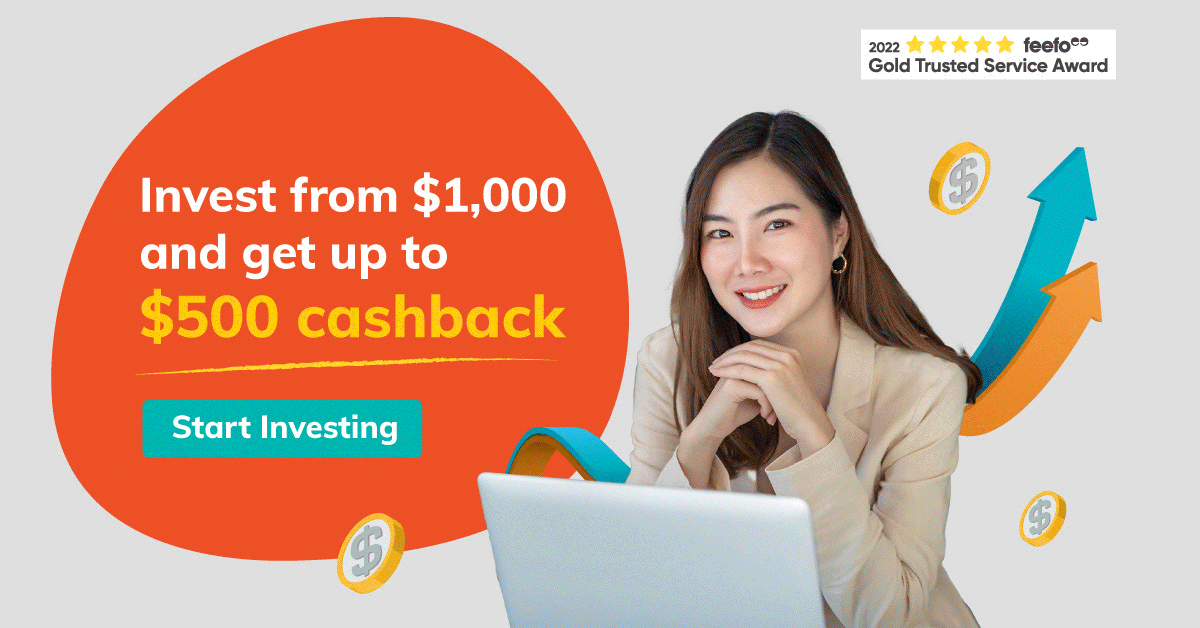 Important things to note
When making financial decisions, it is wise to stay rational and seek advice from trusted reliable professionals. The background, experience and fund management style of your fund manager matters as much as the historical and current returns of the managed funds. Always do your research before you invest.
[End]
Information is accurate as at 17 May 2022. This policy is underwritten by Etiqa Insurance Pte. Ltd. (Company Reg. No. 201331905K).
Tiq Invest is an Investment-linked Plan (ILP) which invests in ILP sub-fund(s). Investments in this plan are subject to investment risks including the possible loss of the principal amount invested. The performance of the ILP sub-fund(s) is not guaranteed and the value of the units in the ILP sub-fund(s) and the income accruing to the units, if any, may fall or rise. Past performance is not necessarily indicative of the future performance of the ILP sub-fund(s).
A product summary and product highlights sheet(s) relating to the ILP sub-fund(s) are available and may be obtained from us via www.tiq.com.sg/product/tiqinvest. A potential investor should read the product summary and product highlights sheet(s) before deciding whether to subscribe for units in the ILP sub-fund(s).
As buying a life insurance policy is a long-term commitment, an early termination of the policy usually involves high costs and the surrender value, if any, that is payable to you may be zero or less than the total premiums paid. You should seek advice from a financial adviser before deciding to purchase the policy. If you choose not to seek advice, you should consider if the policy is suitable for you. This content is for reference only and is not a contract of insurance. Full details of the policy terms and conditions can be found in the policy contract.
This policy is protected under the Policy Owners' Protection Scheme which is administered by the Singapore Deposit Insurance Corporation (SDIC). Coverage for your policy is automatic and no further action is required from you. For more information on the types of benefits that are covered under the scheme as well as the limits of coverage, where applicable, please contact us or visit the Life Insurance Association (LIA) or SDIC web-sites (www.lia.org.sg or www.sdic.org.sg).
This advertisement has not been reviewed by the Monetary Authority of Singapore.
Tiq by Etiqa Insurance Pte. Ltd.
A digital insurance channel that embraces changes to provide simple and convenient protection, Tiq's mission is to make insurance transparent and accessible, inspiring you today to be prepared for life's surprises and inevitabilities, while empowering you to "Live Unlimited" and take control of your tomorrow.
With a shared vision to change the paradigm of insurance and reshape customer experience, Etiqa created the strong foundation for Tiq. Because life never stops changing, Etiqa never stops progressing. A licensed life and general insurance company registered in the Republic of Singapore and regulated by the Monetary Authority of Singapore, Etiqa is governed by the Insurance Act and has been providing insurance solutions since 1961. It is 69% owned by Maybank, Southeast Asia's fourth largest banking group, with more than 22 million customers in 20 countries; and 31% owned by Ageas, an international insurance group with 33 million customers across 16 countries.
Discover the full range of Tiq online insurance plans here.