For travel enthusiasts in Singapore who do not have family commitments, there are several periods in the year where we know it is best not to make leisure travel arrangements. After all, why would anyone want to pay extra to travel and brave crowds at popular holiday destinations during peak seasons? Nevertheless, wanderlust is an inexplicable funny thing and if you really must travel, we have some legit tips and strategies for you to make the best value of your travel funds. Read on!
Save on transport
Begin with Google Flight
If your travel dates are flexible, you have a better chance of getting cheap air fares. When conducting your search, begin with Google Flights where you can see pricing for months at a time. You can also set fare alerts (log in to your Gmail account) so that you'll get an email whenever the fare changes. According to travel experts, it is generally cheaper to book your flight on a Sunday, and depart on Thursday or Friday. Also, it'd do you good to search at least 3 weeks prior to your intended travel dates for the best deals.
#TiqOurWord Just like airfares, travel insurance deals are usually available on special "dates" prior to peak travel season. At Tiq by Etiqa Insurance, we love Fridays because there's TEIF promotion, which means many of our insurance plans go on sale! Learn more.
Travel by bus or train
Travelling during peak holiday seasons can be scary for YOLO leisure travellers as travel prices tend to skyrocket unless you book way in advance. One alternative to ease the wanderlust itch is to consider travel by bus, train or ferry out of Singapore for a short trip. If you are travelling to nearby destinations such as Penang or Hatyai, an overnight sleeper bus will cost only a fraction of the inflated air tickets. For those contemplating on further destinations, you may consider travelling by bus or ferry to neighbouring countries' airports for cheaper airfares.
Break your journey
At times, a direct flight may be more costly than multiple flights. For example, a friend who was planning to travel to Bangkok during the last Lunar New Year decided to fly to Hanoi before travelling to Bangkok. She took 4 flights (SIN-HAN-BKK-SIN) on different airlines, enjoyed two holiday destinations and guess what? Her flight expenses were lesser than the quoted return airfare for Singapore to Bangkok (SIN-BKK-SIN)!
If time permits, you may want to consider breaking up your journey so that you can explore more than one destination with lesser transport expenses! With the savings from your air travel, do get a comprehensive travel insurance that covers your needs. Did you know that Tiq Travel Insurance provides automated flight delay benefits upon 3 hours of delay? We also offer options for travellers with pre-existing medical conditions. Learn more here.
Get some cashback literally
Decided on your travel destination and choice airline? Making reservations via online travel platforms such as Expedia or Trip.com can help you to save and earn rewards. But that's not enough! Did you know that ShopBack cashback reward program allows you to stack these savings? This means that you can get rewards from the online travel platform as well as travel cashback of up to 8% from ShopBack!
Save on accommodation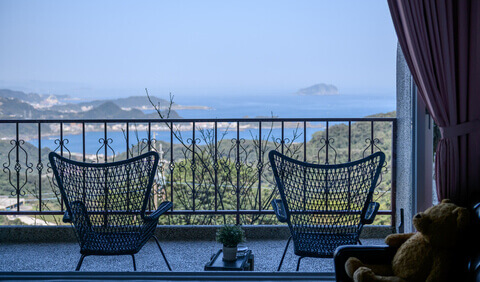 Exclusive rates on luxury travel
For those who wish to pamper yourself or your travel partner(s) on a luxury trip but worry about affordability, check out Secret Escapes – the worst-kept secret in luxury travel. Reputed for their exclusive rates (up to 60%!) for handpicked atas hotels and holidays in Asia and around the world, Secret Escapes runs short 'flash sales' that last around 10 days each.
Note: Atas is a Singlish word (recognised in the Oxford dictionary) that means luxury, sophisticated or elegant.
Last-minute hotel deals
Singapore travellers seem to be a pro when it comes to impromptu travel but how do you get the best accommodation deals at the last minute, especially during peak travel seasons? Depending on your travel destinations, you may want to check out the following hotel reservation apps:
Wotif – Australia
Hotel Tonight – United States
Save on time and effort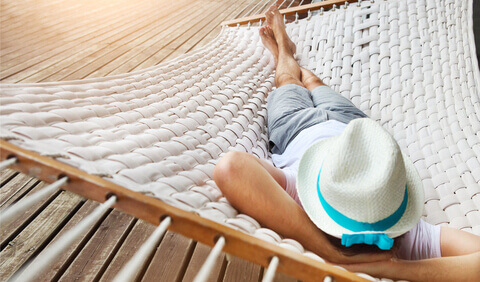 Leave it to the experts
It's the peak holiday season and in spite of your initial decision to stay put in Singapore, you just can't resist the wanderlust and wish to travel. We understand.
If the abovementioned sounds like too much trouble to brave holidaymakers during these peak summer months, consider trusting the experts such as Anywhr, a local travel start-up that maps out surprise trips. All you have to do is to indicate your preferences and travel arrangements will be made on your behalf. You'll know where you are going just a few days before departure. As the Cheshire Cat in Alice in the Wonderland mentioned to Alice, "it doesn't matter where you go."
For the YOLOs, it may not matter where you go as long as you get somewhere, but your safety and well-being matters to us. So, while you are planning your grand escape this peak holiday season, do stay safe and don't forget to take us along!
[End]
Information is accurate as at 6 June 2019. This policy is underwritten by Etiqa Insurance Pte. Ltd. (Company Reg. No. 201331905K). Protected up to specified limits by SDIC.
Tiq by Etiqa Insurance Pte. Ltd.
A digital insurance channel that embraces changes to provide simple and convenient protection, Tiq's mission is to make insurance transparent and accessible, inspiring you today to be prepared for life's surprises and inevitabilities, while empowering you to "Live Unlimited" and take control of your tomorrow.
With a shared vision to change the paradigm of insurance and reshape customer experience, Etiqa created the strong foundation for Tiq. Because life never stops changing, Etiqa never stops progressing. A licensed life and general insurance company registered in the Republic of Singapore and regulated by the Monetary Authority of Singapore, Etiqa is governed by the Insurance Act and has been providing insurance solutions since 1961. It is 69% owned by Maybank, Southeast Asia's fourth largest banking group, with more than 22 million customers in 20 countries; and 31% owned by Ageas, an international insurance group with 33 million customers across 16 countries.
Discover the full range of Tiq online insurance plans here.