Singapore is in recession. Experiencing its worst ever quarterly contraction of 13.2% in the second quarter, the economic outlook for 2020 is becoming increasingly sombre due to the pandemic. In these uncertain times, it is more important than ever to focus on building your emergency funds and maximise your savings with a variety of savings tools.
How much should I save?
As the adage goes, we can only "hope for the best and prepare for the worst". With businesses continuing to shutter and the job market in decline, recovery may be a long time yet. One of the best things we can do to come out on top of this pandemic is to ensure we have sufficient savings, and emergency funds that can cover at least six months of our expenses.
Let's say you've scrimped and saved by staying home during the circuit breaker (and beyond) and now have a decent stash of savings that you can proudly call your own. What's next then?
#TiqOurWord Just started saving? Here's five money management tips to help you save in today's digital world.
Where can I save my money?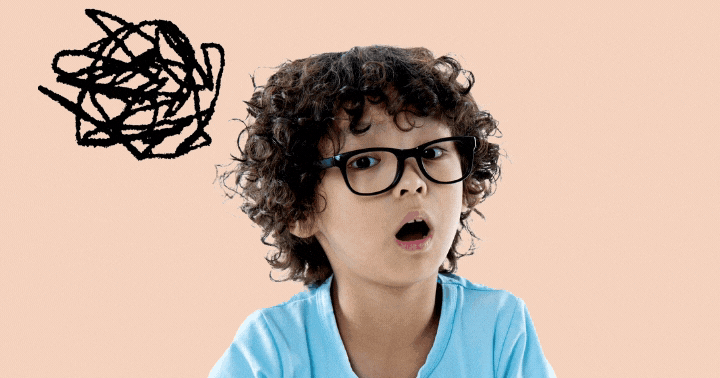 Instead of letting your hard-earned money idle in some corner (or in the savings account you had as a kid), you can grow and build on your emergency funds when it is not being deployed. The most familiar option would be the ubiquitous savings account, but is that the best and only way?
The short answer is no, there are many ways to recession-proof your savings and there is nothing stopping you from using only one way to maximise your savings. In this uncertain climate, some of the popular saving tools include:
1. High interest deposit accounts
Instead of the typical 0.05% base interest rate, banks now offer high interest deposit accounts with advertised rates of up to 3.8%. The only caveat is that you have to fulfil a fixed set of criteria, such as crediting your salary and spending on your credit card etc. before being eligible for the higher rates.
2. Fixed deposits
Fixed deposits are a low risk way of growing your money if you have enough spare cash to park with the bank for fixed period of time, usually between 12 to 24 months.
Once committed, your funds are locked in and you may have to pay a penalty for early withdrawal. Interest rates are also usually lower than high interest deposit accounts and currently hover between 0.5-1.3%.
3. Singapore Savings Bonds (SSB)
Singapore Savings Bonds are fully government-backed and a safe way to grow your money over a long term period as the interest increases over time. It is a popular choice for low-risk investors as the principal and interest rates are guaranteed with no lock-in period.
However, SSB rates in recent months are becoming increasingly lower with the interest rates for October 2020 standing at an average of 0.91% over 10 years.
4. Insurance saving plans
Also known as endowment plans, insurance saving plans help you save while offering life coverage over a period of time. Many of these plans offer a lump sum (guaranteed capital and returns, depending on policy) at the end of the maturity period and traditionally have a longer policy period of 10 to 25 years.
In recent times however, insurance savings plans with a shorter term period are becoming increasingly available and plans such as GIGANTIQ and Dash EasyEarn underwritten by Etiqa Insurance offer no lock-in periods at all.
These shorter term plans are a complementary alternative to the traditional saving tools listed above, and are useful for those who would like to earn more on their savings without committing for too long.
Getting more with flexible insurance savings plans
Earlier this year, banks in Singapore started cutting their interest rates for various deposit products in line with reduced consumer borrowing and lowered interest rates by central banks worldwide. With rates being cut by up to 1%, it is a good time to consider splitting your money amongst other financial tools to mitigate the shortfall.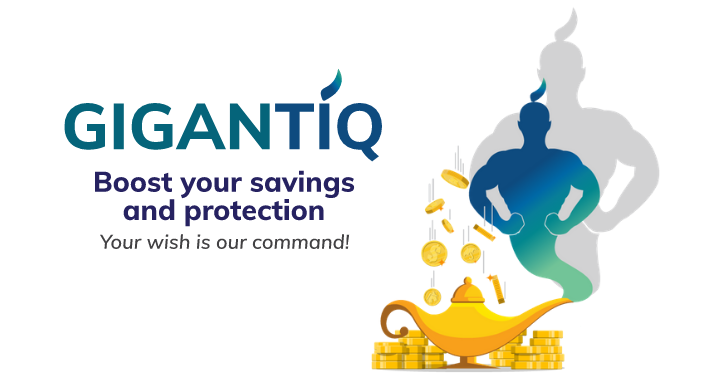 Flexible insurance saving plans such as GIGANTIQ and Dash EasyEarn, which provide the ease of topping up and withdrawing any time, are ideal options due to the following benefits:
1. Attractive rates
Many insurance savings plans offer attractive rates of return. For instance, GIGANTIQ offers 1.8%1 p.a. on the first S$10,000 for the first year and potentially more with a new upcoming feature that provides additional interest of up to 0.25% p.a. on first S$10,000 for every protection rider purchased2.
2. Liquidity
Compared to traditional endowment plans, flexible insurance savings plans offer higher liquidity with short to no lock-in periods. Liquidity is an important consideration, especially when you are looking to grow your emergency funds, in which you then need a tool that allows you to take them out at short notice.
3. Protection
If there's anything we can be sure of during this pandemic, it is that the virus doesn't discriminate. Whether you are a president, prime minister or foreign worker, all are susceptible to the virus and life's various illnesses.
An insurance savings plan doubles up as a back-up for our loved ones and plans such as GIGANTIQ and Dash EasyEarn provide a death benefit that secures your capital even if something untoward happens to you.
#TiqOurWord Did you know all insurance saving plans from Tiq by Etiqa Insurance provide additional COVID-19 hospitalisation and death benefits?
Ultimately, there are many different ways to grow your money depending on your needs, your risk appetite and the amount of spare cash you have lying around. The best way to maximise your savings however, is to take on a diversified approach and make your savings work harder by reaping the benefits of multiple products.
[End]
1 Guaranteed 1% p.a. + 0.8% p.a. bonus (first S$10,000) for first policy year; and Guaranteed 1% p.a. for additional account value above first S$10,000. Prevailing market rates for subsequent policy years with your capital guaranteed. Available on a first come, first served basis.
2 Selected Life or General insurance products offered as supplementary rider under GIGANTIQ from time to time. Additional interest earned from each rider is only applicable to the first S$10,000 while rider is active. (Coming soon!)
GIGANTIQ is not a bank account or a fixed deposit. It is an insurance savings plan that earns a crediting interest rate.
This policy is underwritten by Etiqa Insurance Pte. Ltd. (Company Reg. No. 201331905K). Protected up to specified limits by SDIC. As buying a life insurance policy is a long-term commitment, an early termination of the policy usually involves high costs and the surrender value, if any, that is payable to you may be zero or less than the total premiums paid.
You should seek advice from a financial adviser before deciding to purchase the policy. If you choose not to seek advice, you should consider if the policy is suitable for you. This advertisement has not been reviewed by the Monetary Authority of Singapore.
Information is accurate as at 23 November 2020. This content is for reference only.
Tiq by Etiqa Insurance Pte. Ltd.
A digital insurance channel that embraces changes to provide simple and convenient protection, Tiq's mission is to make insurance transparent and accessible, inspiring you today to be prepared for life's surprises and inevitabilities, while empowering you to "Live Unlimited" and take control of your tomorrow.
With a shared vision to change the paradigm of insurance and reshape customer experience, Etiqa created the strong foundation for Tiq. Because life never stops changing, Etiqa never stops progressing. A licensed life and general insurance company registered in the Republic of Singapore and regulated by the Monetary Authority of Singapore, Etiqa is governed by the Insurance Act and has been providing insurance solutions since 1961. It is 69% owned by Maybank, Southeast Asia's fourth largest banking group, with more than 22 million customers in 20 countries; and 31% owned by Ageas, an international insurance group with 33 million customers across 16 countries.
Discover the full range of Tiq online insurance plans here.